American actor James Michael Tyler, best known for his role as Gunther in NBC's hit sitcom Friends, passed away at the age of 59. He had been diagnosed with prostate cancer in 2018.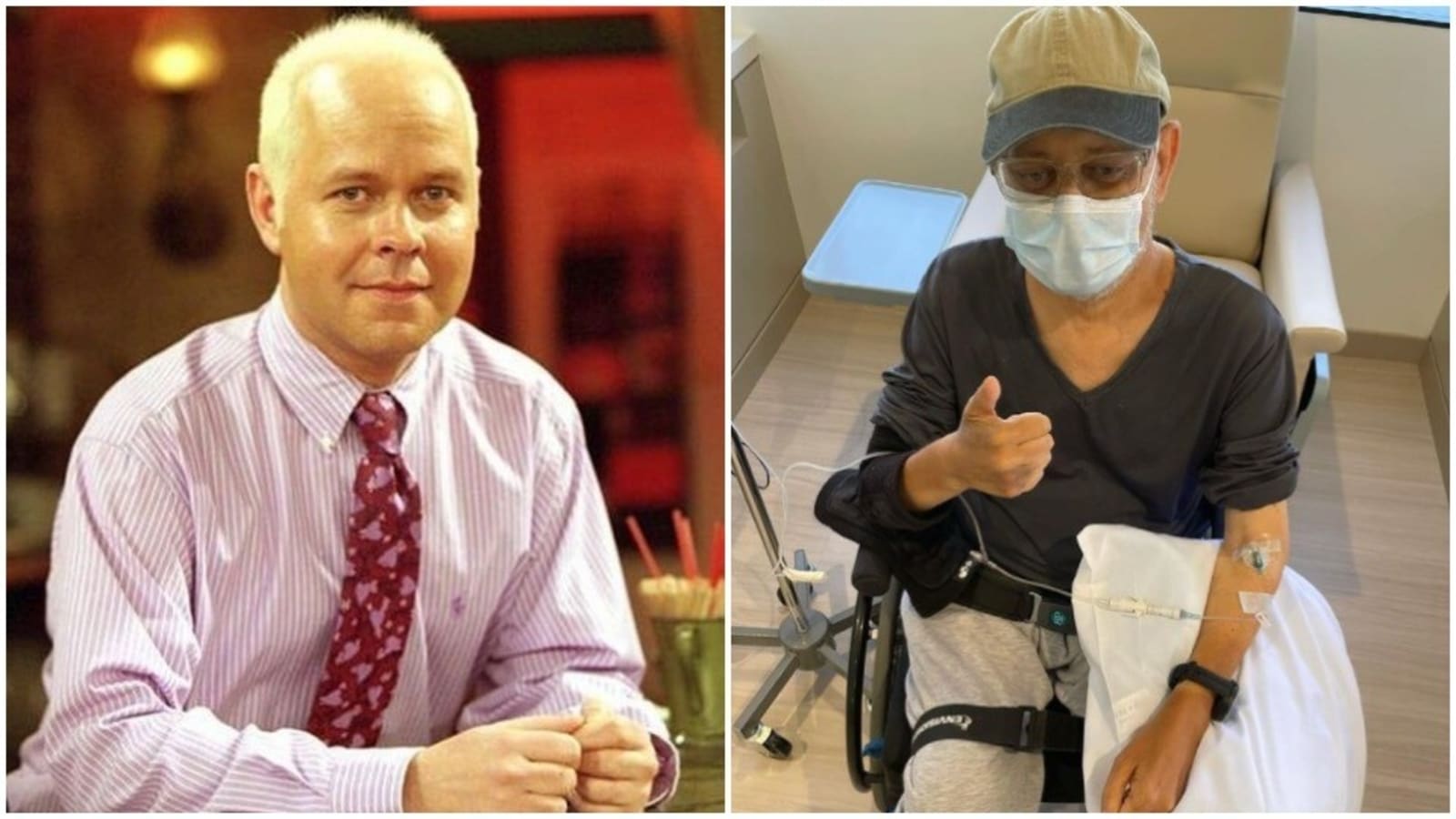 For the uninitiated, Friends is an American sitcom created by David Crane and Marta Kauffman, starring the ensemble cast of Jennifer Aniston, Courteney Cox, Lisa Kudrow, Matt LeBlanc, Matthew Perry, and David Schwimmer. It aired from 1994 till 2004 and recently had a reunion episode. It was extremely popular when it aired on TV and still enjoys a huge following.
The story revolved around a group of 6 friends living in New York City. James Michael Tyler portrayed the role of Gunther, the manager of the coffee shop Central Perk, where the group frequently spent time.
Initially, he was supposed to appear in a few episodes, but James went on to appear in around 150 episodes across the 10 seasons as the slightly awkward barista with a raging crush on Rachel. David Crane, who co-created Friends, told the BBC that Tyler started as an extra on the show and was given the role because he could work the coffee machine. "As time went on, I think we realised he's funny – a really good actor…With just the littlest opportunity he created this indelible character", Crane commented.
Born on 28 May 1962, James was the youngest of five children. He lost his parents at quite a young age and subsequently moved in with his sister at the age of 12. He graduated from Clemson University with a degree in geology, where he had been a part of its theatre group. His time there ignited his interest in acting, and he went on to pursue a Master of Fine Arts degree from the University of Georgia.
In 1988, James moved to Los Angeles, where he became a production assistant and then an assistant film editor. From 1994 to 2004, he appeared as Gunther on Friends, for which he earned wide popularity and acclaim. In honor of Friends' 15th anniversary in 2009, James officially opened the temporary Central Perk pop up replica in London, and in honour of Friends' 20th anniversary in 2014, James made appearances at a Central Perk replica in SoHo. He also appeared in the Friends reunion episode in 2021 via Zoom call.
James Michael Tyler was diagnosed with prostate cancer in 2018 but did not disclose this until 2021. He announced on NBC's Today show in June that he had been diagnosed with advanced prostate cancer in September 2018, which had spread to his bones. The cancer was discovered during a routine physical. He passed away in his Los Angeles home on Sunday, October 24th.
In a statement, James Michael Tyler's manager Toni Benson commented that "The world knew him as Gunther (the seventh 'Friend'), from the hit series Friends, but Michael's loved ones knew him as an actor, musician, cancer-awareness advocate, and loving husband".
Warner Brothers TV also tweeted their respects for the late actor, saying that James had been "a beloved actor and integral part of our FRIENDS family. Our thoughts are with his family, friends, colleagues and fans".
James Michael Tyler's Friends co-stars also posted tributes for him on their respective social media handles.
Jennifer Aniston, who played Rachel on the series, shared a clip from the series and wrote, "Thank you for the laughter you brought to the show and to all of our lives. You will be so missed".
Courtney Cox, who played Monica, posted a picture of Tyler as Gunther and captioned it, "The size of gratitude you brought into the room and showed every day on set is the size of the gratitude I hold for having known you. Rest In peace, James."
Lisa Kudrow, who played Phoebe, said that the late actor would be missed and put forth her gratitude by saying, "Thank you for being there for us all".
Matt LeBlanc put up a picture of himself and Tyler as their characters Joey and Gunther and captioned it, "You will be missed. RIP my friend."
David Schwimmer, who played Ross, mentioned that Tyler was "a big hearted gentleman" and thanked him "for playing such a wonderful, unforgettable role".
James Michael Tyler is survived by his wife, Jennifer Carno, whom he married in 2017.