10th August's afternoon was flooded by the news of the "F.R.I.E.N.D.S" stars Jennifer Aniston and David Schwimmer, who played each other's love interest in the famous sitcom, were rumored to be each other's real-life lobsters.
"We were on a break" were they or were they not? – The burning question since the beloved show ended its 10-seasons run 17 years ago. With that said, the fans were ecstatic after rumors started being circulated of them being romantically involved.
Jennifer and David, who played Rachel and Ross in the sitcom, admitted to having a big crush on each other on the F.R.I.E.N.D.S. reunion last month. Well, fans were acting to be surprised because their on-screen romance was felt even to us while sitting on the couch and gobbling down a pizza.

"Yeah, the first season I-I had a major crush on Jen (Jennifer)," David said to James Corden, who was hosting the special. This line was imprinted on all of the fans because, deep down, all of us knew that they were each other's lobsters. The "Rumour" has it that the Reunion stirred up some feeling between them and that these two were spending some quality time at Jen's home in L.A., where Jen reportedly cooked dinners in the evening and enjoyed a good conversation with David.
But, it seems that Jennifer and David didn't get their happily ever after like Ross and Rachel in the show. Jennifer tried to shut down the rumors by wishing her Ex-Justin Theroux on his birthday by posting his shirtless picture on her Instagram. David immediately got word of the rumors and spoke out to Elle UK and completely shutting off the rumors, claiming that everything the internet had heard in "false."

In the F.R.I.E.N.D.S. reunion, Jen and David did give an explanation why they never dated in real life amid having a crush on each other. David explained to Corden, "At some point, we were both crushing hard on each other, but it was like 2 ships passing because one of us was always in a relationship and we never crossed that boundary."
As we know, Jen and Brad Pitt Divorced in 2005, just after a year of the show's ending & David and his wife Zoe Buckman split in 2017 after seven years of marriage.
But we know they were able to channel their energy into their characters, adding, "The beauty of that was those whatever feelings we had we just literally channeled everything into Ross and Rachel. And I think that's why maybe it resonated the way it did."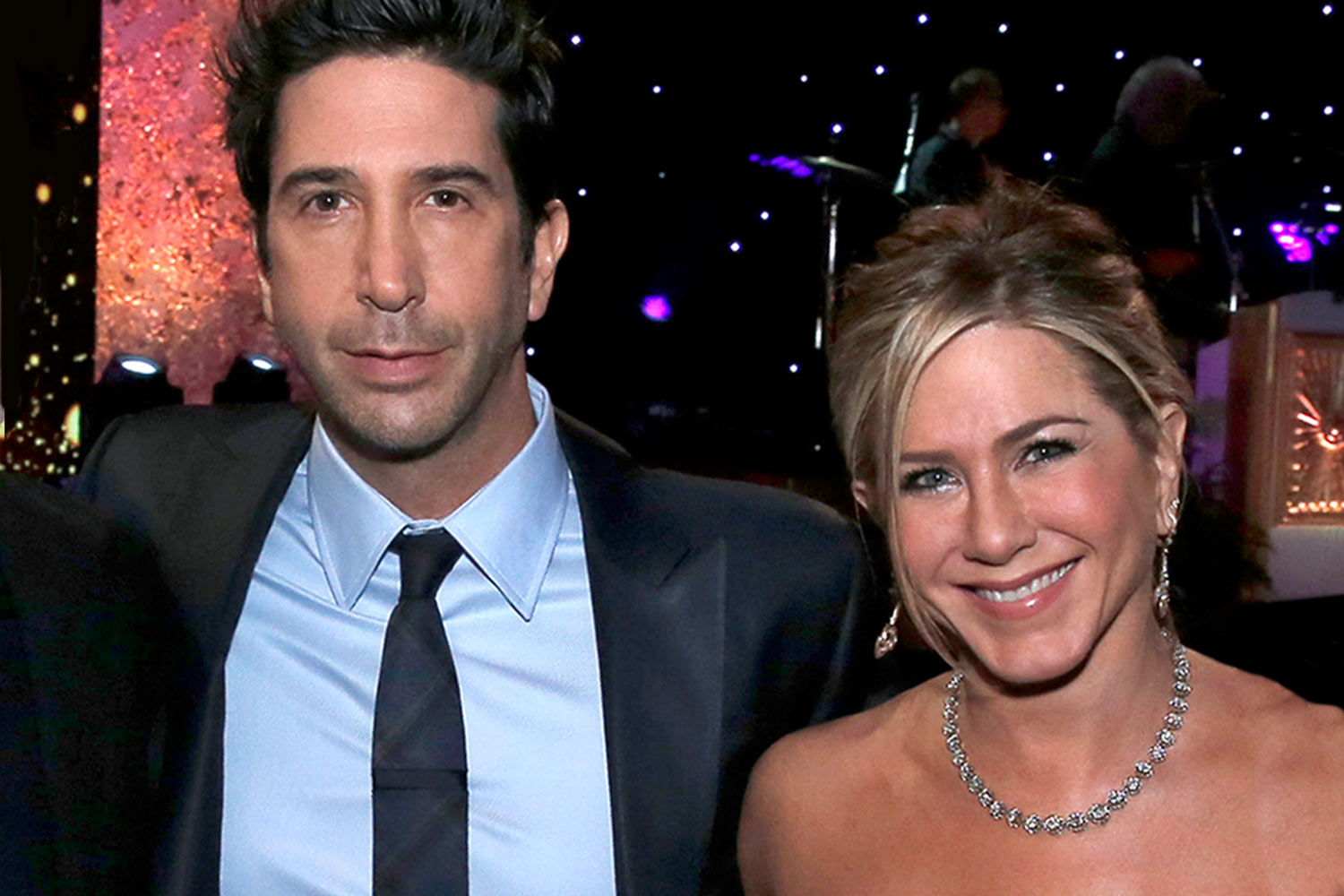 Well, now that these rumors are proved to be false, we can continue with our day, hoping that one day we read the news of them dating and confirming it.
Edited by Prakriti Arora