Celebs
Bollywood Actors During 1960s – A Golden Era That Needs to Be Penned Down
Bollywood cinema during the 1960s had incredible legends. This era was filled with comedy, romance, adventure, and thrill. An era that needs to be penned down. Legends are what the cinema is made of. Let's look into some of the legendary celebrity during the 1960s.
Dharmendra:
Dharmendra is also known as Dharam Singh Deol. A Hollywood actor who is a producer, actor, and politician. He was born in a village called Nasrali in the Ludhiana district in Punjab. He was known as the 'He-Man' of Indian cinema. He received many awards and was among the top 10 most handsome men in the world. The most successful co-artist was Hema Malini and did many movies together like Rajasthani, Naya Zamana, and many more. Hema Malini became his life partner too. He has worked with tons of directors delivering different kinds of movies. He set up a production company 'Vijayta Films'. He also was a Member of the Indian Parliament from the year 2004-2009 on behalf of the BJP party.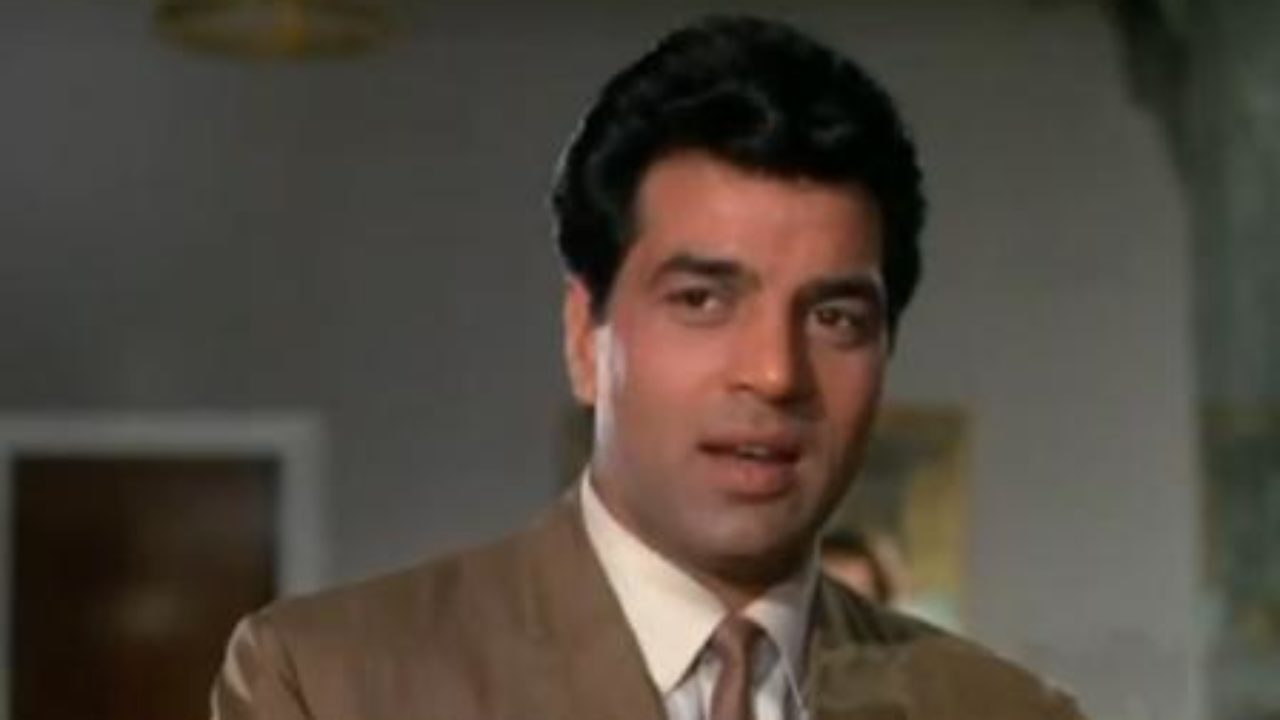 He was awarded the Padma Bhushan award in the year 2012. He also acquired the Filmfare Lifetime Achievement Award in the year 1997. People started noticing him after the role he played in a movie called Sholay. He worked in several movies especially in the year 1960s Soorat Aur Seerat(1962), Anpadh(1962), Bandini(1963), Bhi Ladki Hoon(1964), Kaajal(1965), Phool Aur Patthar(1966), Majhli Didi(1967) and Bahron Ki Manz(1968). He has also paired up with Meena Kumasi in many films. He acted in a movie called Tinku along with Rajesh Khanna. He has also worked with all the members of the Kapoor family.
Sammi Kapoor:
Sammi Kapoor was a well-known lead actor in Bollywood cinema. He also made a debut in Tamil cinema in the movie Amaran. He belonged to the Kapoor family. He received numerous awards like the first Filmfare Best Actor Award. His dance was loved by the audience. He has acted in many Hindi films like Pyaar Kiya To Darna Kya, Preet Na Jane Reet, Singapore, college girl, and Prince. He was not just popular during the 1960s. His popularity was extended during the 1970s period too. Sammi Kapoor played a crucial role in setting up an organization like the Ethical Hackers Association. He died at the age of 79 as he was suffering from chronic kidney failure. To honor this incredible legend, a brass statue was erected at Bandra Bandstand in Mumbai.
Sanjeev Kumar:
He was born in Surat to a Gujarati family. He eventually found that he loved acting and became an accomplished actor soon. He is applauded as one of the greatest actors that Bollywood cinema has produced. He started his career as a small stage actor and later joined the Indian National Theatre. He performed his role with utmost perfection. He made his film debut in a movie called Hum Hindustani. His first film as a lead actor was Nishan in the year 1965. He also acted in a supporting role with many famous actors like Dilip Kumar and Shammi Kapoor. Many producers from the Kollywood industry wanted to make a remake of Bollywood films either with Sanjeev Kumar or Rajesh Khanna.
He has also done many movies in different languages like Marathi, Telugu, Punjabi, Sindhi, and Tamil. He also won awards like National Film Award for Best Actor. Sanjeev died at an early age before he could turn fifty years due to heart ailments. More movies featuring Sanjeev has been released even after his death. To praise this legend, a road has been given his name as Sanjeev Kumar Marg at Surat, a school ha been named after him in Surat and a postage stamp was released by India Post in the year 2013. An auditorium was opened and named as Sanjeev Kumar Auditorium which was inaugurated by Prime Minister Narendra Modi who was then the Chief Minister of Gujarat. Sanjeev also opened the Sanjeev Kumar Academy of Arts and Performance (SKAAP) of around 70,000 square feet giving opportunities for students to develop their skills and abilities.
Nutan Samarth:
Nutan Samarth, an absolute star for nearly four decades. She had her appearance for around seventy films. She is regarded as one of the excellent actresses of Indian Cinema. She was born in a Marathi Hindu family where she grew up with people mocking her for her looks calling her skinny and ugly. She started her career at the age of fourteen. She was awarded the Filmfare Best Actress Award for her first film 'Seema'. She performed as a popular screen couple with Dev Anand. She also acted in many films including Meri Jung, Naam, and Karma. Among these films, karma was the film that was noticed by the audience. Nutan was remarked for her willingness to play any role that is been given to her. Many actresses like Sadhana pointed out Nutan as their influence. She was also awarded Padma Shri in the year 1974. She delivered many of the blockbuster movies to the industry. She died of cancer in the year 1991. She also gave an awestruck performance on the small screen TV serial Mujrim Hazir as Kaliganj Ki Bahu.
Sunil Dutt:
Sunil was an Indian film actor, director, producer, and politician. He was born in Punjab. He was very outstanding on the Hindi Service of Radio Ceylon. He made an appearance in the Bollywood industry in 1955. He worked in a movie called Mother India in which he co-starred with Nargis. It's told that a fire happened in the set. Sunil with all his bravery helped Nargis and won her love. He played numerous roles in films like Sadhana, Insan Jaag Utha, Sujatha, Mujhe Jeena Do, Khandan, and Padosan. His role as Jhony has won the hearts of most people. He retired from the cinema to join politics. He joined the Indian National Congress party and was elected to the Parliament of India. He was awarded the Padma Shri in 1968. He was also the Minister of Youth Affairs and Sports in the Manmohan Singh government.
Lalita Pawar:
Pawar was born in an orthodox family. She began her career when she was nine years old in the film Raja Harishchandra. She was known for playing roles like maternal figures. She also acted in many films like Anari, Shri 420, and Mr and Mrs 55. She also received many awards like the Filmfare Best Supporting Actress Award for her role in the film Anari. She also acquired the Sangeet Natak Akademi Award in the year 1961 for her acting skills.
Prem Chopra:
Prem Chopra has worked in 380 films within around 60 years. He had developed an interest in moving to the industry as he loved playing roles in the plays during his college days. Though his parents opposed him, he overcame all of them and moved to Bombay to enter the industry. He worked hard to pursue his dreams. He was famous for his role as a villain. He played roles in films like Hulchul, Shaheed, Teesri Manzil, and Upkaar. He then decided to take up more positive roles than being just portrayed as a villain. He won the Filmfare Best Supporting Actor Award for his role in Do Anjaane and also The Legend of Indian Cinema Award (2004). He has also been honored with the Ashoka Award, Lions club Award, Aashirwad Award, and Punjabi Kala Sangam Award.
"Art heals both the creator and the viewer"
Bollywood drama never failed to entertain the audience with its ability to touch people's hearts. Bollywood Industry is undeniably the best of all.