Celebs
The Bollywood friendships which did not fade away, instead these celebs still stick around.
One thing that we know about Bollywood is that this place has turned the lives of many people. Some find friends, others family, and unluckily some of them find the foes of their lives. But that is not what we are looking at today. Today we are counting our picks for these Bollywood celebrities who have been friends for over two decades now, and the bonds of friendship outshine everything else it is to in the glamour world. These celebrities have truly lived up to the reputation for the word BFF!
#1: Kareena Kapoor Khan & Malaika Arora:
Kareena Kapoor Khan and Malaika Arora have been best friends for over a decade now. They both met through Amrita Arora when she was working on a film with Salman Khan. Malaika is the sister of Amrita, and both the Arora sisters share a deep and unique connection with the fashionable Kapoor sisters. We can only say that Kareena Kapoor Khan and Malaika Arora Khan have been pretty much inseparable.
From playing the bridesmaids at Amrita's wedding to partying hard around the corner, they genuinely reflect the meaning of friendship. They were recently seen spending a getaway holiday at Dharamshala.
#2: Alia Bhatt & Akansha Ranjan Kapoor: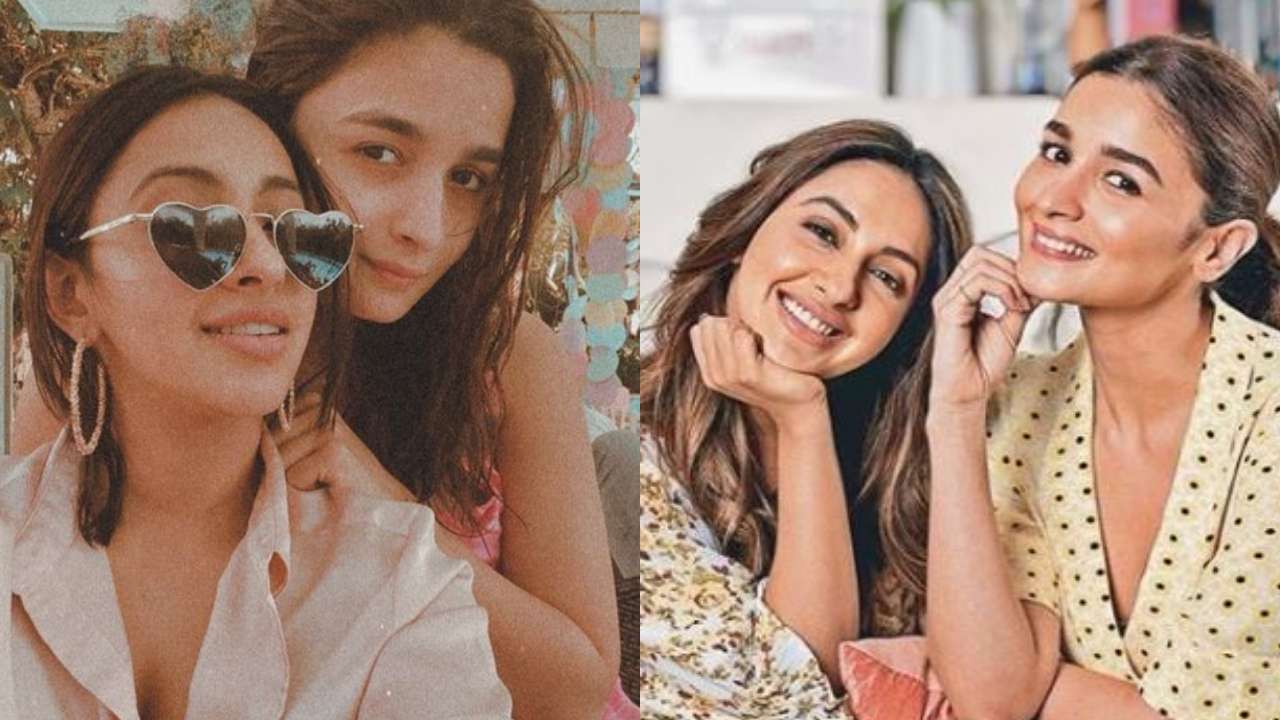 Luckily enough, both these kids came from a family of Bollywood stars, which made the meeting for the two pretty easy. Alia is the daughter of Mahesh Bhatt, whereas Akansha has connections to her elder Bollywood sister Anushka. The similar interests in acting drew each other closer. While Alia Bhatt is already an established actress, she is taking into her hands the whole matter of preparing Akansha for the glam industry.
The girls, Alia and Akansha have been around each other since they were five and have remained in the spirit of friendship ever since. Both the BFFs take to Instagram on a regular basis to post pictures of and with each other. They both have partied, loved, and had a happy best friend journey so far!
#3: Suhana Khan & Ananya Pandey & Shanaya Kapoor:
These may be called the three musketeers of the Bollywood industry. These three best friends are the ultimate squad goals. They count each other as friends and have often said that there is the least bit of drama in this girl gang. Suhana Khan is the daughter of Shah Rukh Khan, Ananya Pandey, the daughter of Chunkey Pandey, whereas Shanaya Kapoor is Sanjay Kapoor's duaghter.
These three are of the same age and have always relied on each other, said Ananya Pandey in an interview. All of them have won the hearts of the fans by posting cute and glamorous pictures of each other and also together. They are the giving Best friends vibes from a distance, and you know it too!
#4: Sara Ali Khan & Ishika Shroff & Vedika Pinto: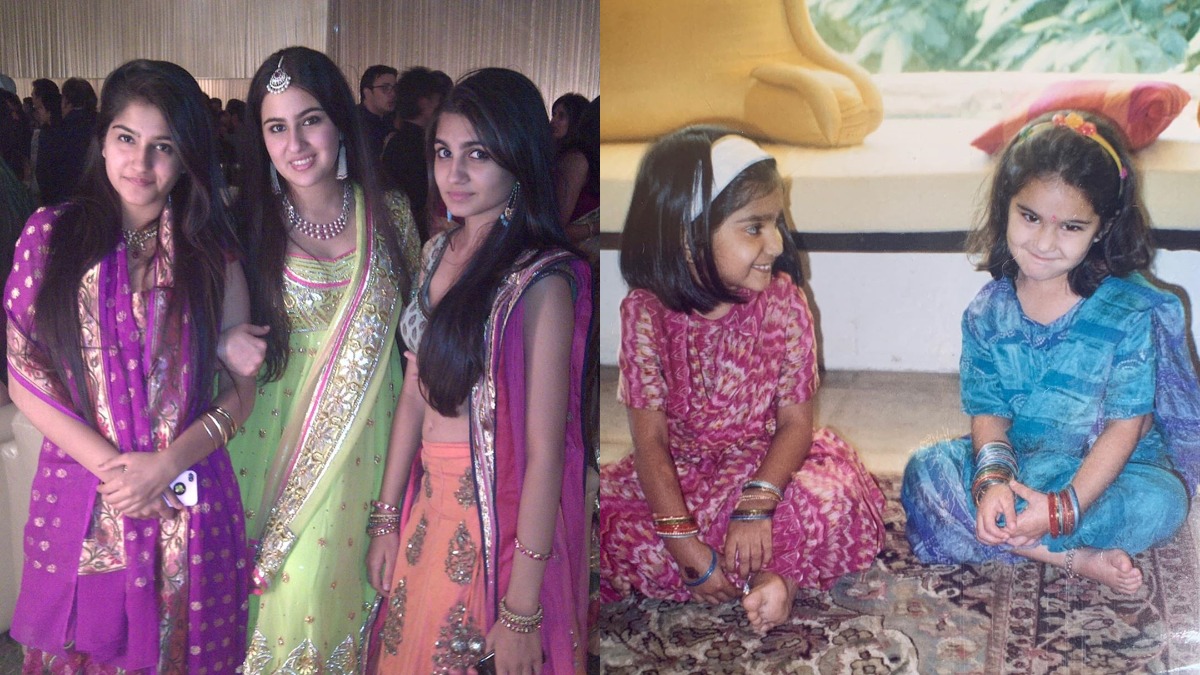 Another girl gang who has been severe friendship goals counts in Sara Ali Khan, Ishika Shroff, and Vedika Pinto. Pictures surface the social media with the trio having a blast. The three girls have been the best of friends since anybody can recall the meaning of friendship. We all know that Sara Ali Khan is one of the many Bollywood stars who does not attend many parties, but now we know she is spending precious moments with her close ones.
While introducing her besties to the world, Sara Ali Khan did take a post on Instagram to do so. We Assure you it was no ordinary post, but she shared a bunch of pictures and wrote sentimental poetry below it explaining how both of them have stuck with her through thick and thin and that she will always be blessed and win at life having them around.
#5: Salman Khan & Ajay Devgan:
Well, this one may absolutely be a shocker as you didn't imagine that they would turn out to be best buddies. The actors are more like brothers ad not just for words. They actually prove so. While Ajay Devgan may be seen doing a cameo in Salman khan's movie, Salman Bhai is always the quick one to return the favor and take extreme happiness.
Both of them have been fond of each other and hold special screenings for each other's movies; a close friend told the media. Both the actors have worked together in numerous films, Hum Dil De Chuke Sanam and London dreams, to name a few.
#6: Shah Rukh Khan & Juhi Chawla:
The friendship between these two might have undergone a rough patch but is supposedly back on track the way they were. Juhi Chawla said that their friendship is back on track. To her defense, she quickly explained that it was a whole mistake to mix friendship with business. Not only did the business venture with Shah Rukh Khan was a mistake, but it also put their friendship at stake.
She is fond of Shah Rukh and claims him as one of the closest friends. She even added that when her mother passed away while she was filming in Prague, King Khan was always by her side like the pillar of strength. Guess you should not mix business with friendship.
#7: Deepika Padukone and Shahana Goswami:
The friendship between the two is inevitable to ignore as Padukone has always answered the name Shahana when asked about best friends. They have been best friends since their careers began and practically did everything together.
Both friends support each other through regular tweets and posts. Deepika Padukone said that being in the Bollywood business, you cannot really control who enters or leaves your life, but shahana has always been there.
These were the Bollywood friendships that have inspired us. If you have any more names, do post it in the comments below!