Priyanka Chopra Looks Absolutely Ravishing and Empowered in Mishru's Enchanting Lime Green Ruffle Saree Worth a Little Under Rs 80k
Indeed, Priyanka Chopra Jonas is a true icon who knows how to make a grand entrance. Her recent visit to India for a day, specifically to attend her cousin Parineeti Chopra and Raghav Chadha's engagement, was a testament to the significance of family and celebrations. Priyanka's choice to attend the event despite her busy schedule highlights the importance of family time and the love she holds for her close ones.
What caught everyone's attention was Priyanka's Indo-Western saree ensemble, which showcased her impeccable sense of style. The combination of traditional elements with a contemporary twist is a reflection of her fashion-forward outlook and her ability to seamlessly blend different styles.
The Indo-Western saree trend has gained popularity due to its unique fusion of Indian heritage and global fashion sensibilities. Priyanka's choice to don this ensemble signifies her understanding of how fashion can transcend borders and cultures, resulting in a look that's both chic and culturally rich.
The fact that Priyanka chose to wear an Indo-Western saree for the occasion raises questions about whether it's the undeniable popularity of sarees or her own fashion influence that inspired this choice. Her status as a global fashion icon has undoubtedly contributed to the resurgence of sarees in modern fashion, and her personal style choices often set trends that are embraced by many.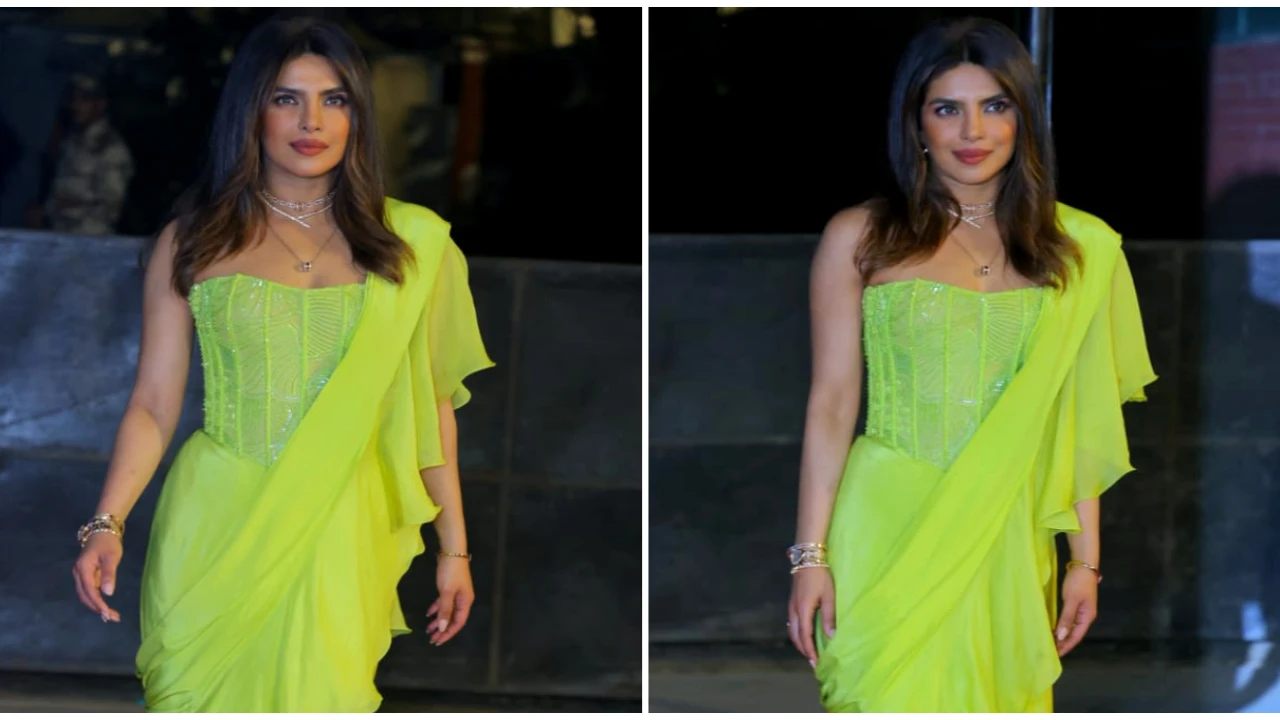 Decoding her Outfit of the Night (OOTN) not only celebrates Priyanka's fashion sense but also acknowledges the wider impact she has on shaping contemporary fashion. Her ability to effortlessly blend traditional and modern elements is a reminder that fashion is an evolving art form that adapts to changing times while honoring cultural roots.
Priyanka Chopra Jonas' appearance in an Indo-Western saree not only added glamor to the event but also served as an inspiration for fashion enthusiasts around the world. Her outfit reflects her commitment to embracing her Indian heritage while embracing global fashion influences, making her an ambassador of style and cultural pride.
Priyanka Chopra Jonas is a fashion chameleon with an exceptional ability to effortlessly transition between various styles. Her fashion choices span a wide spectrum, from glamorous red carpet gowns to chic streetwear, and everything in between. This versatility is a testament to her deep understanding of fashion and her willingness to experiment with different looks.
Priyanka's fashion repertoire embodies a balance between classic elegance and contemporary trends. She has a knack for selecting outfits that exude timeless beauty while also staying current with the latest fashion movements. This blend of old-world charm and modern sensibilities is a hallmark of her style, making her a fashion icon who resonates with people from diverse backgrounds.
Her global popularity stems not only from her acting talent but also from her remarkable fashion sense. Priyanka is known for embracing a fusion of Indian and Western elements in her looks, seamlessly blending traditional and modern aesthetics. Whether it's draping a saree with a contemporary twist, donning a gown with intricate Indian embroidery, or accessorizing in a way that merges cultural influences, she consistently strikes the perfect balance.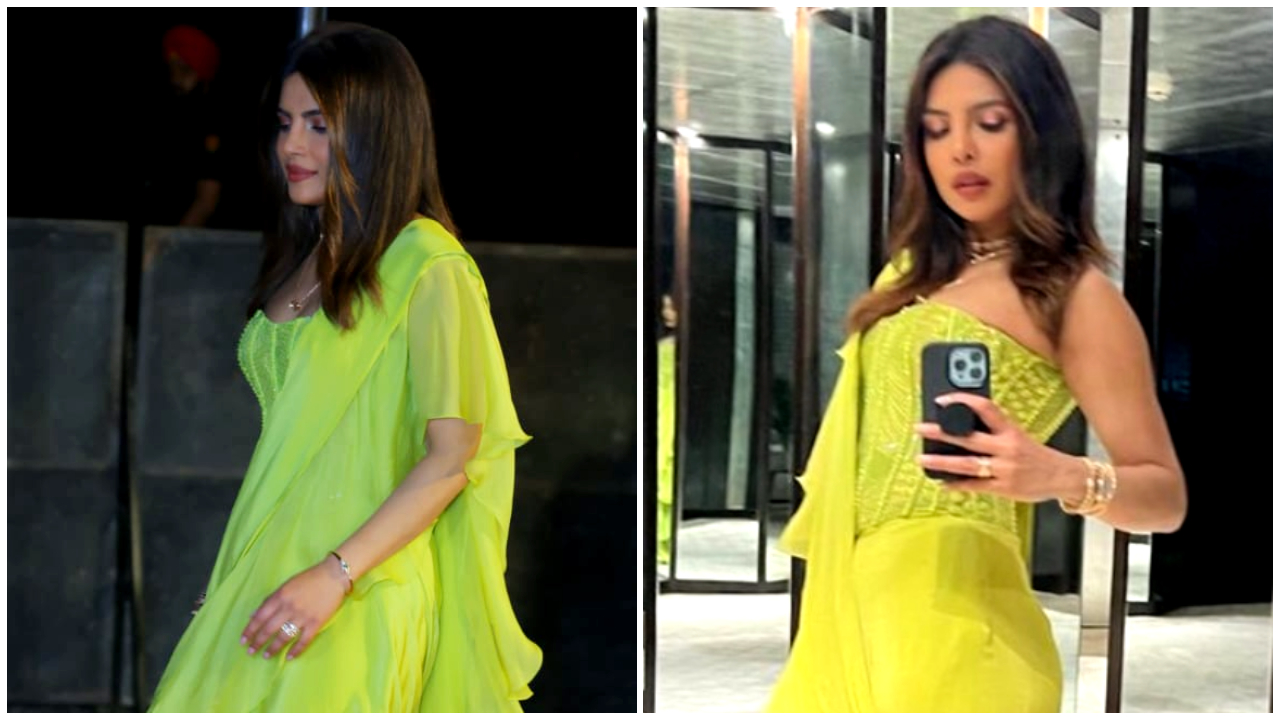 Priyanka's fashion journey serves as an inspiration to fashion enthusiasts worldwide. Her ability to embrace her Indian heritage while also embracing global fashion trends highlights the beauty of cultural diversity in the fashion landscape. Her style choices challenge conventions and pave the way for new interpretations of fashion that transcend geographical boundaries.
Ultimately, Priyanka Chopra Jonas is not just a fashion icon but a trendsetter who continually pushes the boundaries of fashion and redefines what it means to be stylish in a world that celebrates individuality and cultural exchange. Her fusion style is a reflection of the modern era, where fashion serves as a bridge between cultures and a means of self-expression that knows no bounds.
Priyanka Chopra's passion for sarees is evident in her choice to wear a lime green 'Noemi Saree Set' from the brand Mishru. This attire instantly captured attention for its vibrant color, intricate embroidery, and impeccable fit. Priyanka's mother, Maltie Marie, looked exceptionally chic and radiant in this creation, a testament to the ensemble's beauty and elegance.
The lime green color of the saree not only adds a refreshing and lively touch but also complements Priyanka's skin tone. It's a shade that embodies vibrancy and optimism, making it a perfect choice for a stylish and impactful appearance.
Designed by Mishru, the saree set is a fusion of traditional craftsmanship and contemporary aesthetics. The combination of embroidery, fitting, and color choice showcases the brand's dedication to creating pieces that blend rich heritage with modern sensibilities.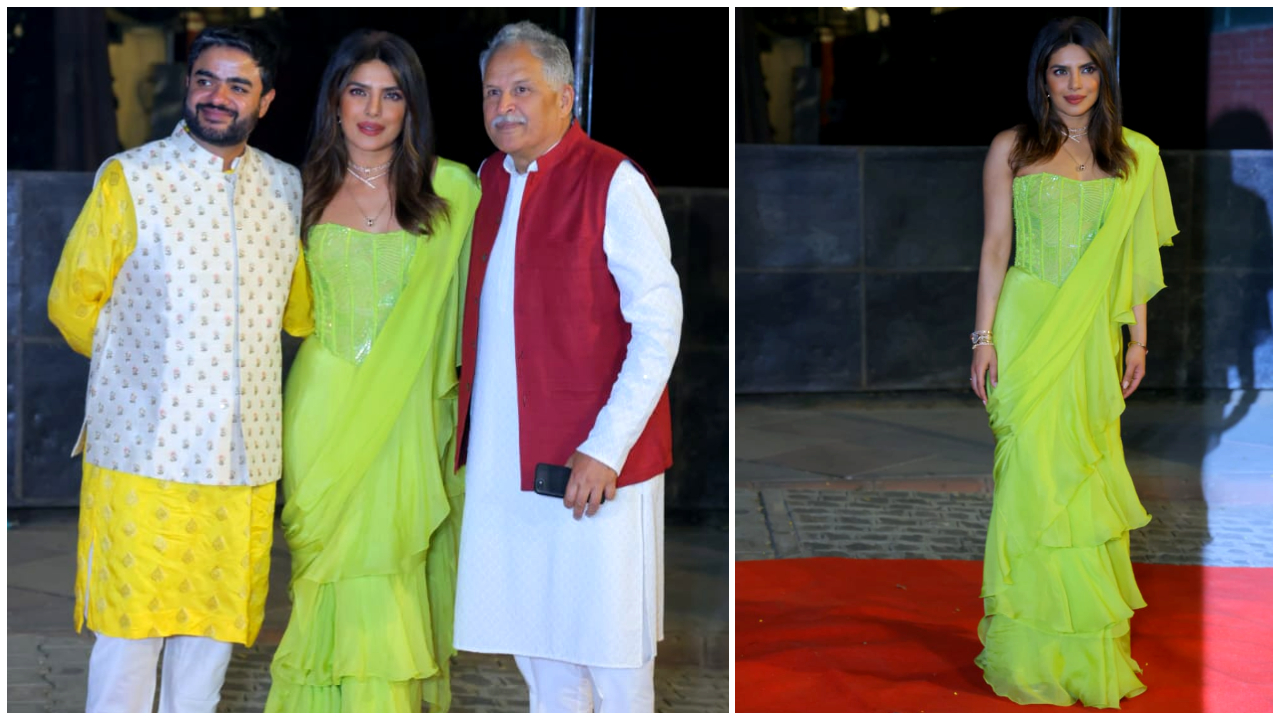 Ami Patel, the stylist responsible for Priyanka's look, ensured that every element of the ensemble was perfectly curated. The Rs 78,700 saree set not only reflects Priyanka's taste but also embodies the essence of elegance and sophistication.
The ruffle saree, crafted from natural crepe and organza, exudes a sense of movement and fluidity. The strappy blouse, made from tulle and adorned with sequins and beads, adds a touch of glamour and allure to the ensemble.
Priyanka Chopra's appearance in this Mishru saree set exemplifies her ability to showcase the beauty and versatility of sarees in a contemporary context. Her choice to don this ensemble reflects her commitment to embracing Indian fashion and promoting the work of talented designers.
Ultimately, her look pays homage to the artistry of Indian fashion while also aligning with global fashion trends. Priyanka Chopra's role as a saree enthusiast and fashion influencer further solidifies her status as a style icon who continues to inspire fashion enthusiasts across the globe.
Organza sarees are a fantastic choice, especially for summer weddings. Their sheer, lightweight nature and crisp texture make them ideal for staying comfortable in the warm weather while exuding an ethereal and sophisticated charm. Here are some tips for styling and accessorizing organza sarees for summer weddings:
Color and Print: Opt for organza sarees in pastel shades or with delicate floral prints. These choices align perfectly with the light and breezy vibe of summer weddings. The subtle hues and patterns will enhance the overall elegance of the ensemble.
Blouse Selection: To create a well-balanced look, pair your organza saree with a contrasting or embellished blouse. The blouse can add a pop of color or sparkle that complements the saree while showcasing your personal style.
Jewelry: Keep the jewelry light and graceful. Small earrings, such as studs or delicate drops, can add a touch of elegance without overpowering the ensemble. A dainty necklace or a simple pendant can also enhance your neckline.
Footwear: Comfort is key, so choose comfortable and stylish footwear that allows you to move freely. Open-toed sandals, block heels, or even embellished flats can be great choices to match the elegance of the saree while ensuring ease of movement.
Hairstyle: Opt for a hairstyle that complements the airy and light nature of the organza saree. Loose waves, soft curls, or a neat bun can enhance your overall appearance while maintaining a natural and effortless look.
Makeup: Embrace a fresh and dewy makeup look that complements the summery vibe. Rosy cheeks, a soft lip color, and a hint of shimmer on the eyes can create a radiant and youthful appearance.
Accessories: A small clutch or a stylish potli bag can be a handy accessory that adds functionality and style to your ensemble.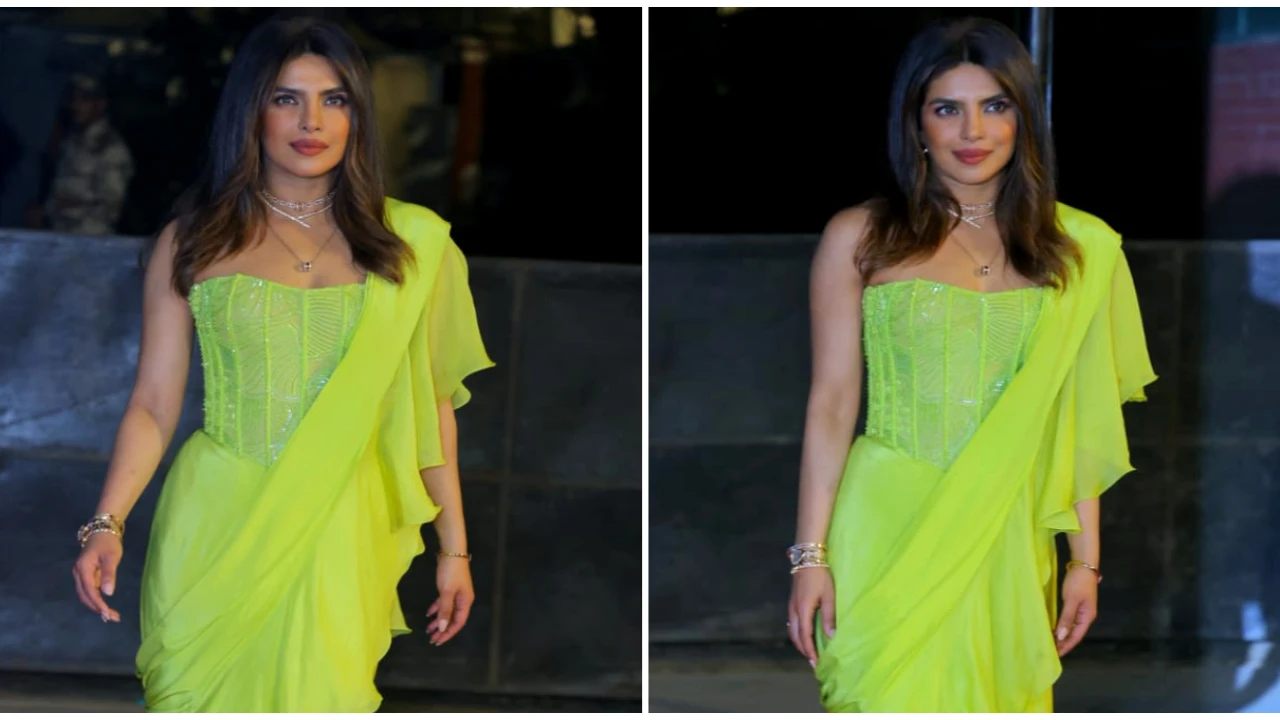 Organza sarees are indeed versatile pieces that can be dressed up or down based on the occasion. Their delicate and sheer nature allows them to be layered gracefully, creating an elegant silhouette that's perfect for celebrating weddings in the warmer months. By following these styling tips, you can create a stunning and comfortable look that captures the essence of summer elegance.