Bollywood
Kangana Dissatisfied With Bollywood's Disregard Towards Her New Film Thalaivii
Kangana Ranaut
's latest film Thalaivii faced several production delays before finally releasing on 10th September 2021, at select theatres across the country and on Netflix.
The J Jayalalithaa biopic attempts to trace the riveting journey of the much-celebrated public figure's life. The A.L. Vijay directed film depicts the trials and tribulations of the ex-Chief Minister of Tamil Nadu in the format of an impactful commercial film – one that aims at dramatizing the narrative of the plot for an entertaining theatre experience.
After the release of her film, Kangana took to Instagram and posted two consecutive stories. In one, she thanked her entire team and fans for showering the film with immense love and praise :
"Rarely a film loved passionately and unanimously….And Thalaivii is one such film….I'm glad people getting to know Purchai Thalaivii Dr J Jayalalithaa's story also big thanks to my team for making a film which is a shining diamond in my filmography"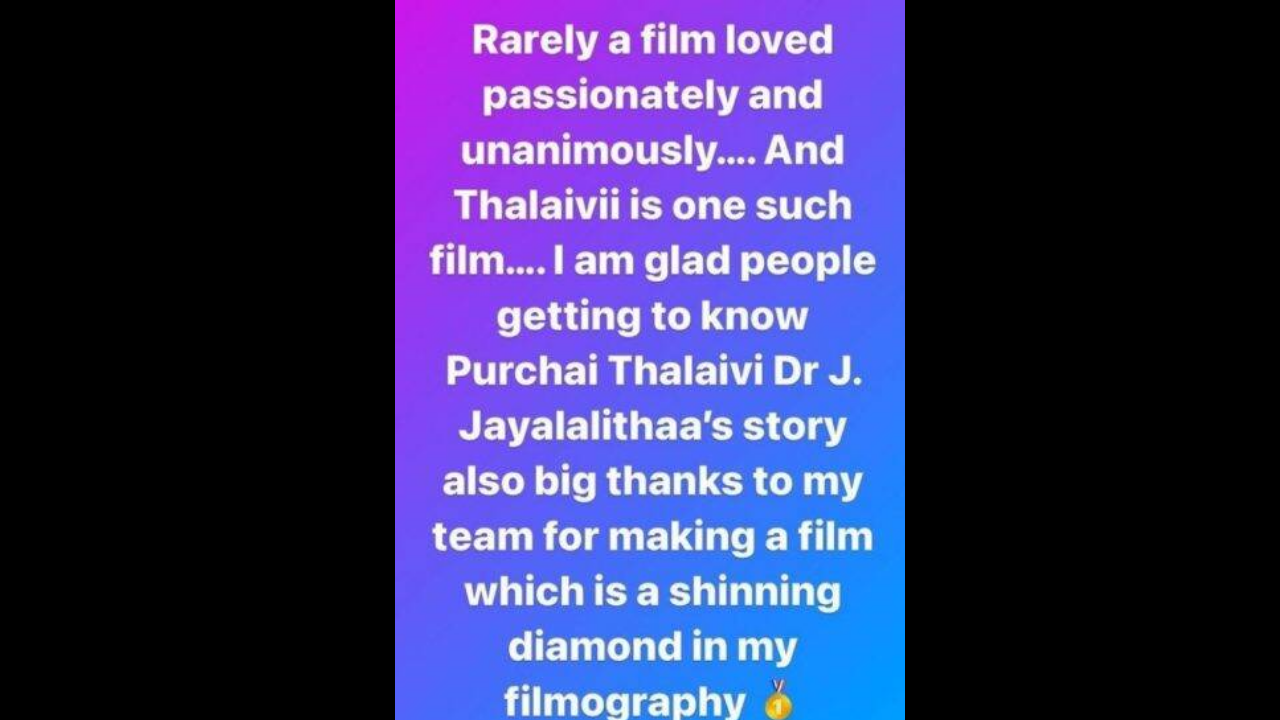 In the next story, she decided to unabashedly call out B Town's apparent hostility and dismissiveness towards reviewing her performance. Ranaut urged the "Bollywood Mafia" to come forth and speak about her film: "Meanwhile waiting for Bollywood mafia to keep our political and ideological differences aside just how I don't find it difficult to appreciate genuine art may be they can also rise above petty human emotions and for once let art win."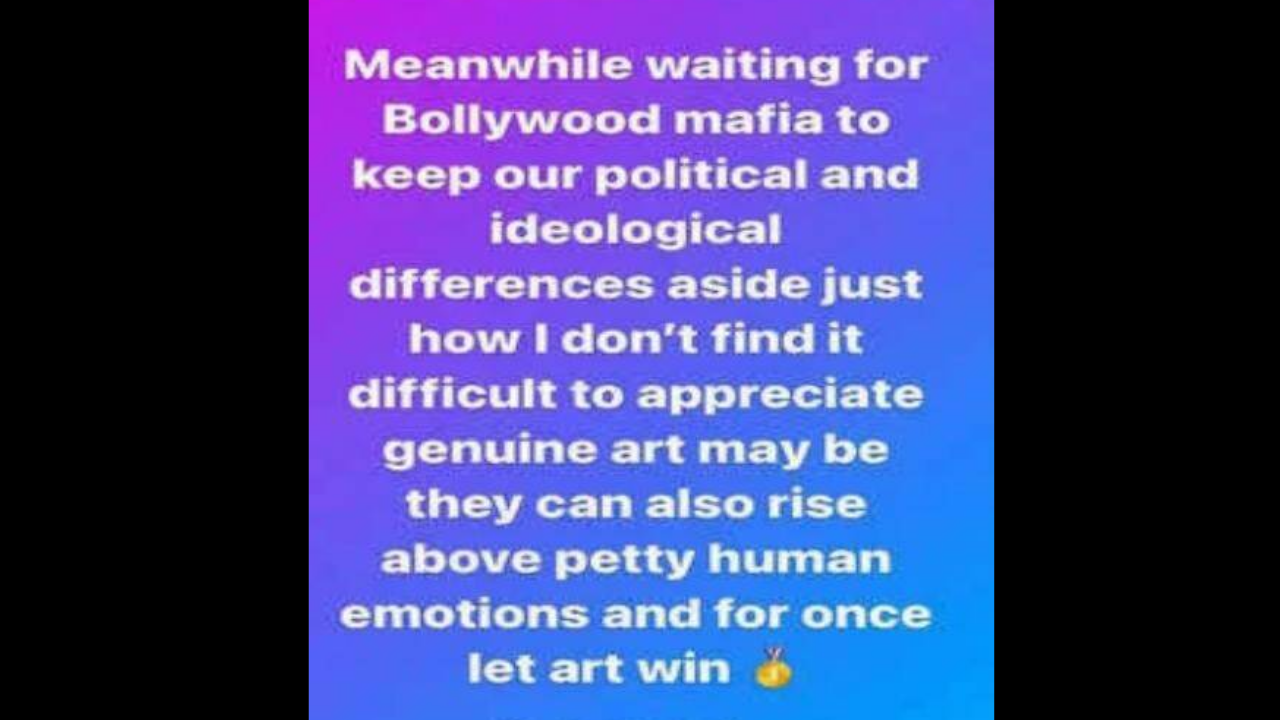 In the past couple of years, Kangana Ranaut has perhaps managed to assume the role of the most polarizing figure in Bollywood. What began with debunking the glossed over truths lying silent under the labyrinth of the Hindi film industry, has now turned into downright dismissal of and harsh verbal attacks on any sort of criticism that comes her way. Her arguments although passionate in ethos, have come to lack structure and intelligible demonstration.
It is a known fact that our film stars have extremely close-knit cliques which seldom allow "outsiders" to permeate through. Ranaut has had bitter relations with most of them because of her unfiltered opinions and statements on several public and social media platforms alike.
The "Bollywood mafia" as she likes to call them, does have a history of disrupting the longevity of careers of artists who aim to join the locus of the industry upon coming up from the margins of the same: Even so-called "frivolous" talk shows produced by the biggest names of B-Town have been seen to have severe ramifications regarding careers.
The feedback following Thalaivii's promotional video release was nil when compared to the warm reception and roaring applause for the teaser of Alia Bhatt's upcoming film Gangubai Kathiawadi. Among several other famous actors, Shah Rukh Khan was seen to praise her by tweeting: "I always look forward to your work as an actor 'little one'. And this one seems extremely special…And you…so Gangsta!!! All my love and wishes for the film. @aliaa08."
The bias within the industry is evident in terms of reception of someone's work and there might be opinions to justify these predilections – however, preferential attitudes towards certain colleagues and not others seem untowardly and unfair.
Is Kangana's dissatisfaction with the Hindi film industry's big shots groundless?
Can her brazen demeanour be justified?
Edited by Anupama Roy