Shilpa Shetty Rocks a Damn Chic Mini Skirt with a Gucci Sling Bag !
Shilpa Shetty Kundra's recent appearance not only caught our attention for her chic ensemble but also for the prominent brand name associated with it — 'Gucci.' Lately, the allure of the renowned Italian luxury brand seems to be consistently making its mark, sparking our curiosity. Particularly intriguing is the upcoming Cruise 2024 show set to take place in Seoul, South Korea, which has left us in anticipation of what Gucci has in store for us.
Amidst our eagerness, the charm of Shilpa Shetty Kundra's fashion statement cannot be overlooked. She graced the occasion of Mothers' Day lunch alongside her children, donning an outfit that seamlessly melded style and comfort. The pièce de résistance was undoubtedly her mini sling bag that exuded an undeniable aura of elegance and sophistication.
Our fashion inclinations often steer us toward bag-shopping expeditions, and with the allure of Gucci's offerings, our anticipation is at its peak. Shetty's choice of the mini sling bag adds a touch of luxurious allure to her ensemble, encapsulating the essence of her impeccable taste in fashion.
As we eagerly await the unfolding of Gucci's Cruise 2024 show, the allure of Shilpa Shetty Kundra's outfit and the striking presence of the Gucci brand continue to captivate our senses, leaving us both fashionably inspired and intrigued.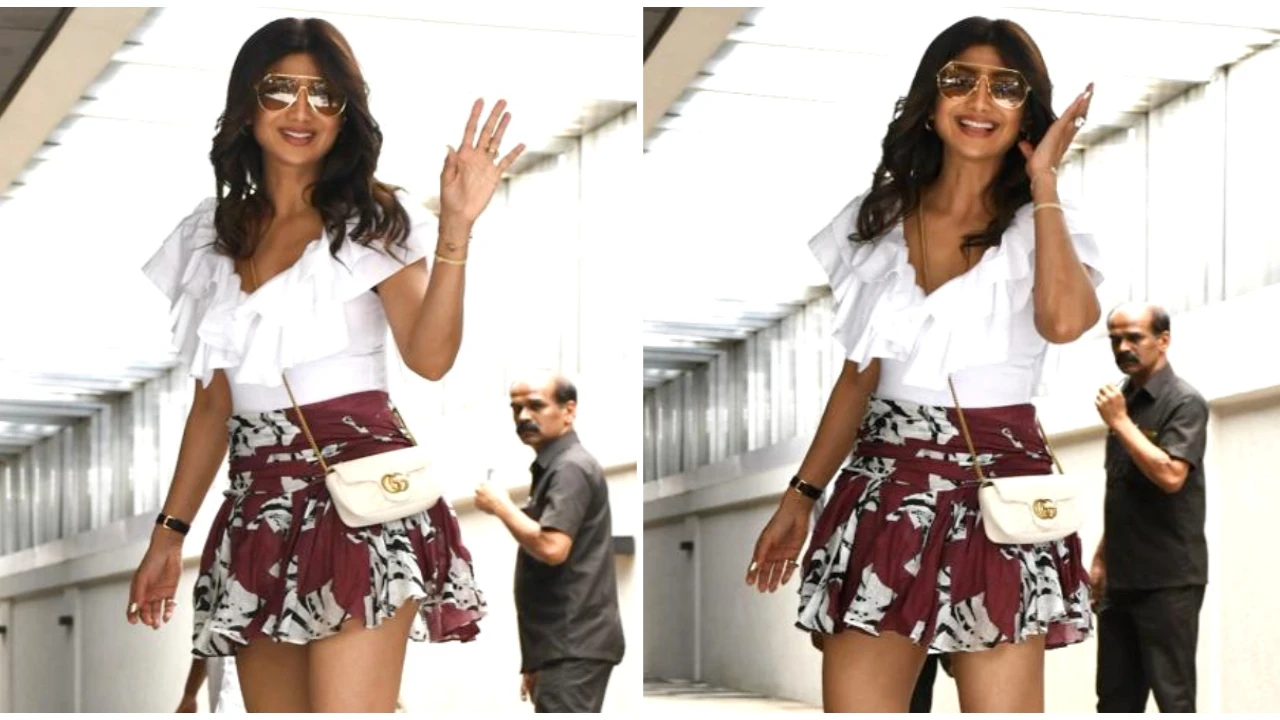 As the season unfolds, be prepared to encounter a trend of "mini" dominating the fashion scene. This trend is making its mark in various styles and elements, and it's no surprise to stumble upon it in unexpected places. Shilpa Shetty Kundra, the Nikamma actress, is a prime example of embracing this trend with flair. She recently chose to adorn a mini skirt from the Paris-based ready-to-wear and accessory brand IRO, adding a touch of contemporary chic to her ensemble.
Shilpa Shetty's choice of a mini skirt from IRO, valued at approximately Rs 16,290.94, reflects the prevailing trend of compact and stylish fashion. The skirt, boasting an abstract print, subtle pleats, and a flared silhouette, encapsulates both cuteness and sophistication. The high-waisted skirt, cleverly designed with burgundy, black, and white tones, seamlessly fits into the contemporary fashion narrative.
To elevate her overall look, Shilpa paired the mini skirt with a monotone top characterized by delicate ruffles, imparting an element of drama to her outfit. Her styling prowess is evident, as she seamlessly blends contrasting elements to create an ensemble that exudes modernity and charm.
For those seeking to immerse themselves in the realm of dramatic and fashion-forward choices, Shilpa Shetty's outfit inspirations offer a compelling path. As mini styles continue to captivate the fashion landscape, her approach to combining trendiness with sophistication serves as an inspiration to fashion enthusiasts looking to make a statement in the current season.
Shilpa Shetty Kundra's impeccable sense of style extends beyond her outfit choices to her accessories, and her recent ensemble was no exception. The Bollywood star effortlessly paired her chic outfit with an array of accessories that elevated her overall look, with one particular item stealing the spotlight – her Gucci sling bag.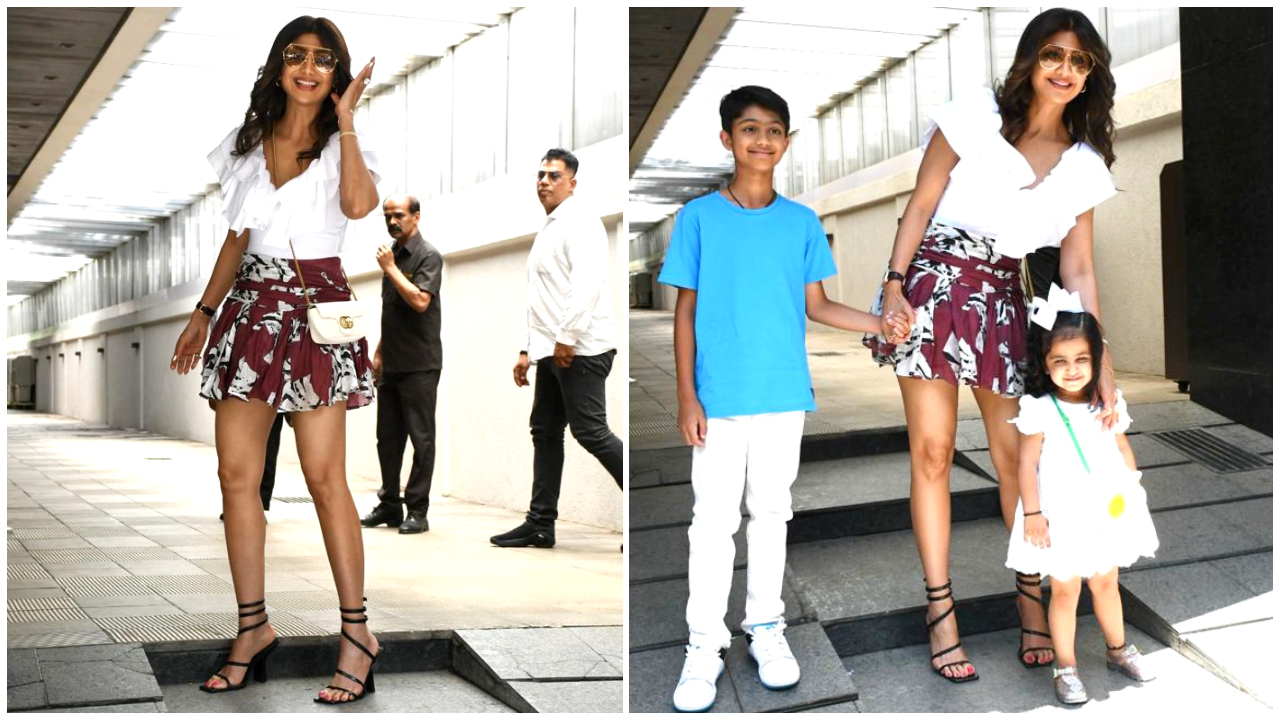 Adding a touch of luxury to her appearance, Shilpa chose to carry an expensive accessory from the renowned Italian brand Gucci. Her white GG Marmont supermini sling bag, valued at approximately Rs 98,732.94, exuded a sense of elegance and sophistication. The bag's matelassé chevron leather design, adorned with gold-toned hardware, showcased Gucci's signature attention to detail and craftsmanship. Its chain shoulder strap, moiré and microfiber lining with a suede-like finish, and flap closure contributed to its luxurious appeal.
Shilpa's choice of oversized and tinted sunglasses added a hint of glamour to her look, while her criss-cross black heels brought a touch of edginess. Her choice of rings, a watch, and a handbag further exemplified her ability to curate a well-coordinated and stylish ensemble.
The inclusion of the Gucci sling bag undoubtedly elevated the wow factor of her look. With its combination of functionality and high-fashion aesthetics, the bag seamlessly blended with Shilpa's overall style. Her decision to style her hair in soft waves and opt for a deep lipstick shade added the final touches to her polished appearance.
In essence, Shilpa Shetty Kundra's accessorizing prowess, highlighted by her choice of an expensive Gucci sling bag, served as a reminder of her status as a fashion icon, leaving a lasting impression with her impeccable sense of style.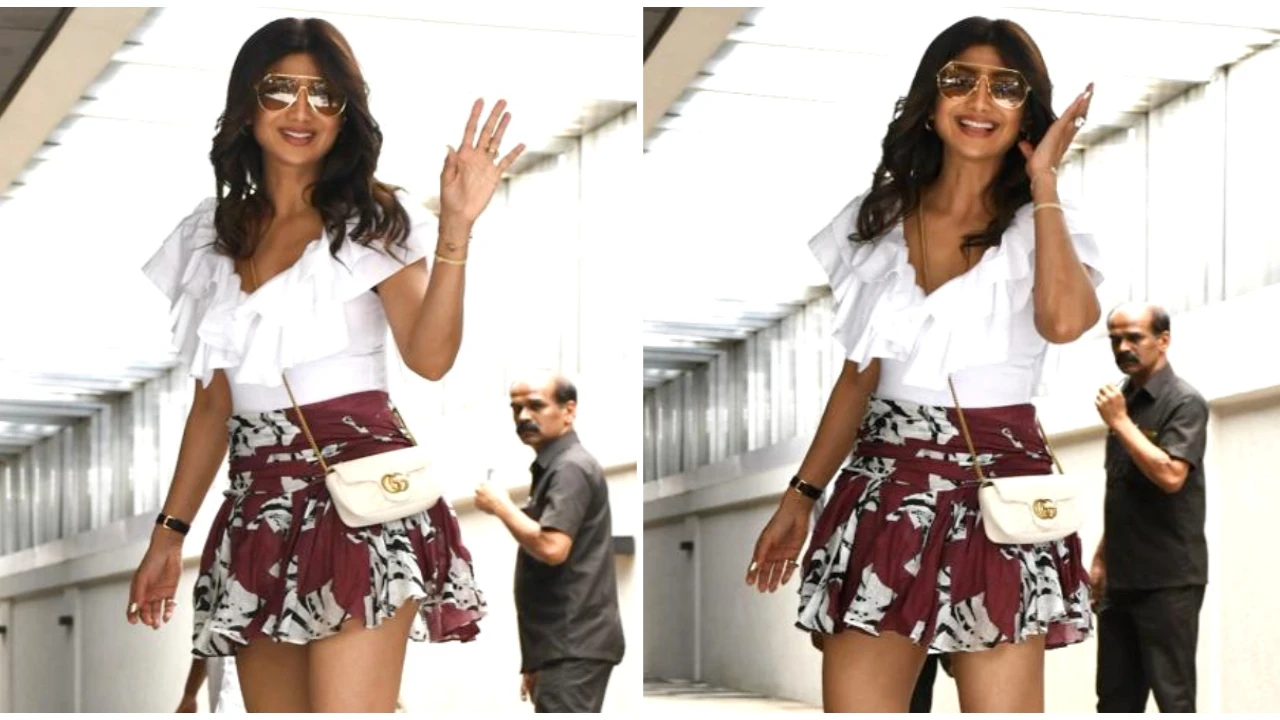 Absolutely, if sling bags are your preference, then luck is definitely on your side. Shilpa Shetty Kundra's choice to wear her Gucci sling bag in a crossbody pattern exemplifies the versatility and functionality that sling bags offer. Gucci, as a brand, is renowned for its commitment to high-quality materials, exceptional craftsmanship, and iconic designs, making their handbags a symbol of luxury and style.
Sling bags, in particular, provide a fantastic blend of convenience and practicality. They allow you to carry your essentials comfortably while leaving your hands free for other tasks. The defining feature of sling bags is their longer strap, which can be adjusted to your desired length. This versatility in wearing options adds to their appeal, making them suitable for various occasions and activities.
Gucci offers a diverse range of sling bags, each showcasing the brand's signature elements and design aesthetics. Whether you're looking for a sophisticated and classic piece or a more contemporary and trendy style, Gucci's collection of sling bags caters to different preferences and occasions.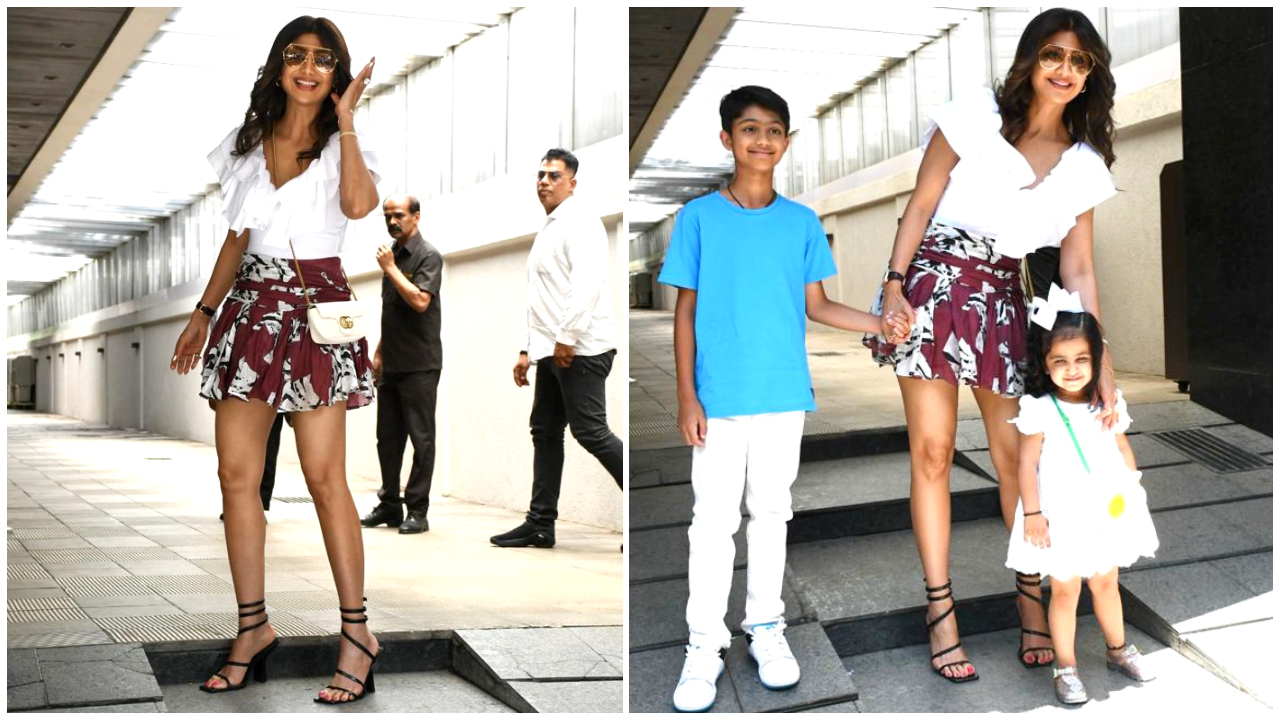 Shilpa Shetty Kundra's choice to pair her stylish outfit with a Gucci sling bag not only added a touch of luxury to her ensemble but also demonstrated the practicality of this accessory style. Whether you're headed for a casual outing, a day of shopping, or even a more formal event, a well-chosen sling bag can complete your look while providing the convenience you need.