Deepika Padukone embodies the lady in red with Victoria Beckham's Rs. 1,00,133 midi dress and matching pumps
The world of Bollywood is undoubtedly a glamorous one, filled with talented actresses who captivate us with their beauty, charm, and incredible fashion sense. However, there's something truly special about Deepika Padukone that sets her apart. Her allure is undeniable, and her fashion game is simply perfect. As the Fighter actress, Deepika's charm and style are in a league of their own, making it easy to say that we're absolutely obsessed with her.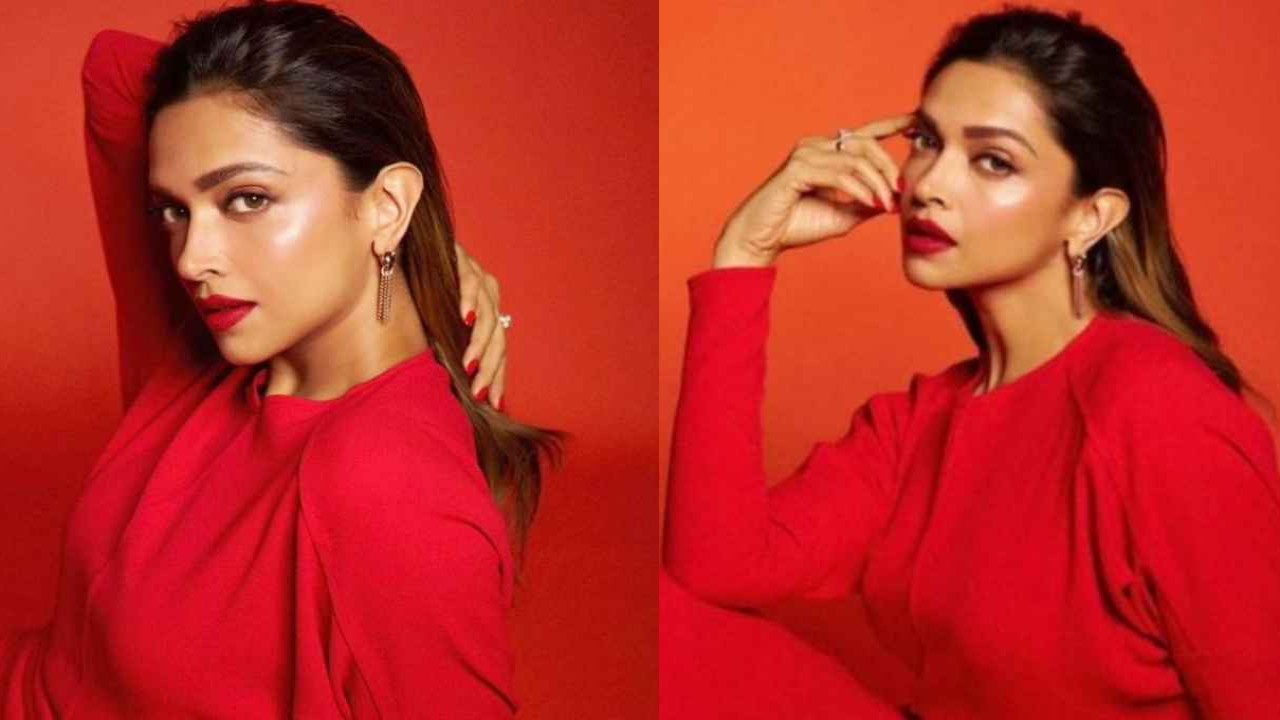 Deepika Padukone's fashion choices consistently leave us in awe. Whether it's her red carpet appearances, casual outings, or even her roles in movies, she exudes an unparalleled sense of elegance and sophistication. Her ability to effortlessly pull off a wide range of styles, from traditional Indian attire to modern, cutting-edge fashion, is truly out-of-this-world.
What makes Deepika even more remarkable is her confidence. She carries herself with grace, whether she's in a sari, a contemporary ensemble, or a glamorous gown. Her fashion sense is a reflection of her personality, and it resonates with fans and fashion enthusiasts around the world. It's safe to say that Deepika Padukone has become a fashion icon, inspiring countless individuals with her impeccable style and panache.
In a world filled with stunning and talented Bollywood actresses, Deepika Padukone manages to stand out with her charisma, beauty, and fashion-forward choices. She's an inspiration and a trendsetter, and it's no wonder that many of us can't help but be completely and utterly obsessed with her.
Deepika Padukone's recent appearance in front of Los Cabos drew significant attention from the paparazzi, and it's no wonder why. She was spotted wearing a stunning Victoria Beckham midi dress in a vibrant red hue, a piece that boasts a luxurious price tag of Rs. 1,00,133. This dress is a testament to high-end fashion, showcasing both the designer's artistry and Deepika's impeccable taste.
The Victoria Beckham midi dress is crafted from a fluid and lightweight fabric, which not only offers comfort but also adds to the dress's overall elegance. Its silhouette is nothing short of sophisticated, with the dress hugging Deepika's curves and accentuating her figure. The result is a look that exudes both confidence and grace, making it clear why Deepika is considered a style icon in the industry.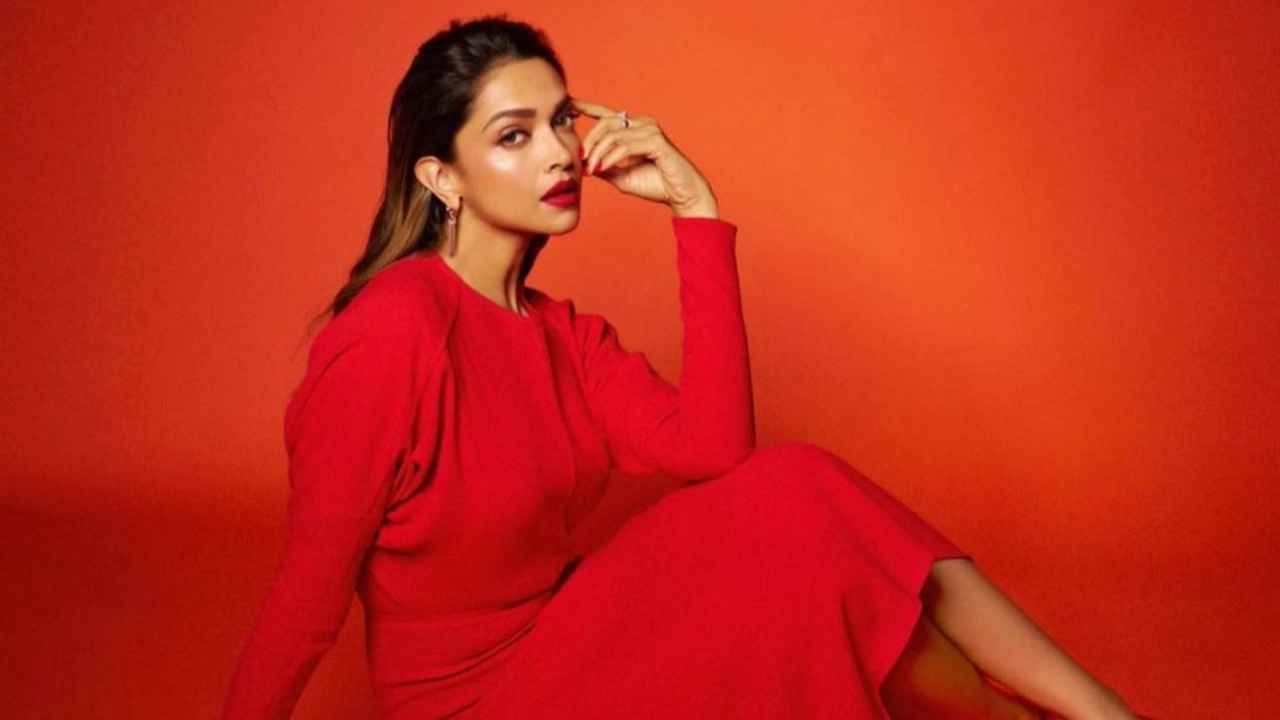 The bold choice of red for the dress adds an element of drama and makes a striking statement. Deepika's fashion choices have a way of turning heads and setting trends, and this appearance was no exception. Her ability to carry off such a high-end designer piece with such finesse is a testament to her status as a fashion icon in the industry.
Deepika Padukone's choice of the Victoria Beckham midi dress in red once again proves her exceptional fashion sense. Her ability to effortlessly pull off such a luxurious and stylish outfit further solidifies her status as one of Bollywood's most fashionable and influential stars.
Deepika Padukone's fashion choices are always thoughtfully coordinated, and her ensemble in Los Cabos was no exception. To complete her striking red and radical outfit, she opted for matching red pumps. These pumps featured elegantly high pencil heels, which added a touch of sophistication to her look. The pointed-toe shape at the front of the shoes added a modern and chic element, and their glossy and classy exterior perfectly complemented the overall aesthetic of her outfit.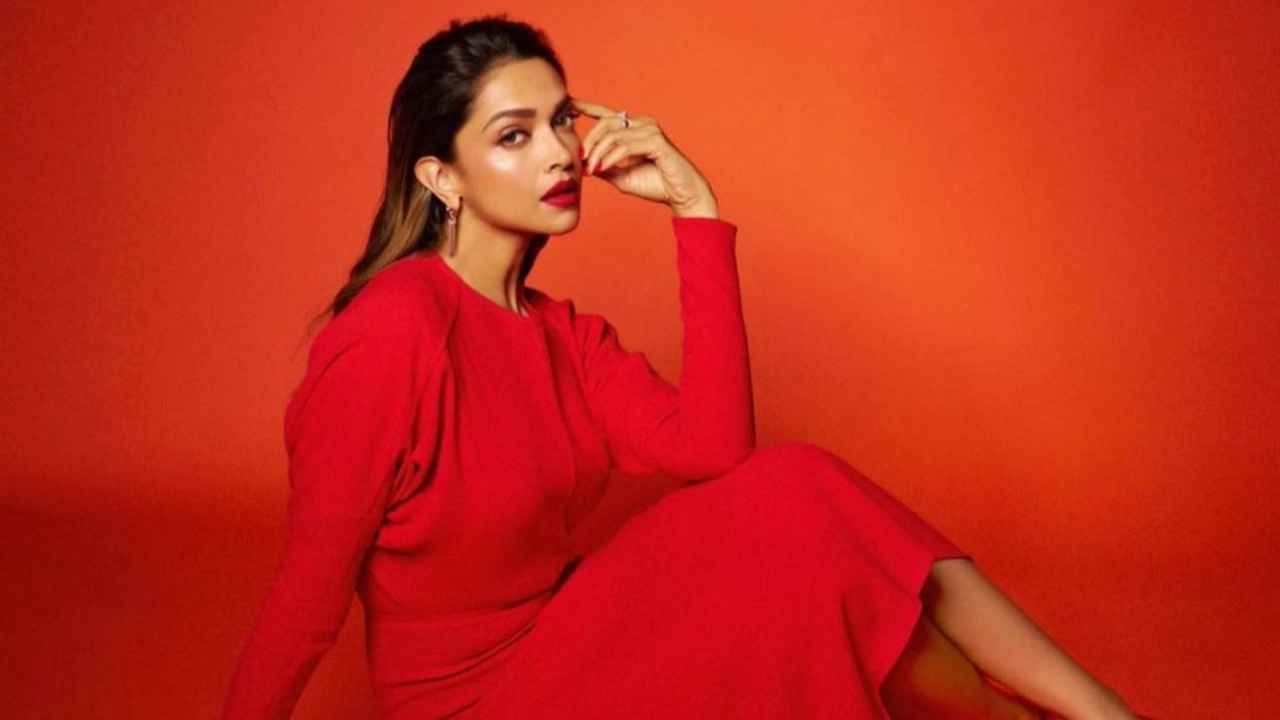 The choice of matching red pumps not only showcased Deepika's attention to detail but also served to create a cohesive and eye-catching appearance. The monochromatic red look, from the dress to the shoes, emphasized her fashion-forward approach, making a bold and unforgettable statement.
Deepika Padukone's fashion sense is all about making the right choices to complete a look, and her choice of these stylish red pumps perfectly rounded off her ensemble. The high pencil heels, pointed toes, and glossy finish added an extra layer of elegance and flair to her overall appearance, ensuring that she continued to be a trendsetter and style inspiration for her admirers.
Deepika Padukone's attention to detail doesn't stop at her clothing and footwear choices. She also knows how to accessorize with finesse. To enhance her already fabulous outfit, the Om Shanti Om actress opted for elegant gold accessories. These included a pair of gold chain earrings and a matching bracelet, which she adorned with gorgeous rings.
The gold chain earrings exuded a timeless charm, adding a touch of sophistication to her ensemble. Gold accessories have a way of elevating any look, and Deepika's choice was no exception. The earrings framed her face beautifully, drawing attention to her radiant features.
The matching gold bracelet and rings further contributed to the overall elegance of her stylish outfit. They added a touch of bling, striking the perfect balance between understated and glamorous. Deepika's ability to choose accessories that complement her outfit without overpowering it is a testament to her fashion acumen.
Deepika Padukone's fashion choices, including her selection of elegant gold accessories, showcase her understanding of how to bring a complete and polished look together. Her attention to detail and her ability to strike the right balance with accessories make her a true style icon, and it's no wonder that fans and fashion enthusiasts continue to be captivated by her choices.
Deepika Padukone's impeccable sense of style extends beyond her clothing and accessories to her hair and makeup, and her look in Los Cabos was no exception. The xXx: The Return of Xander Cage actress showcased a hair and makeup game that was undeniably on point, adding the finishing touches to her already stunning ensemble.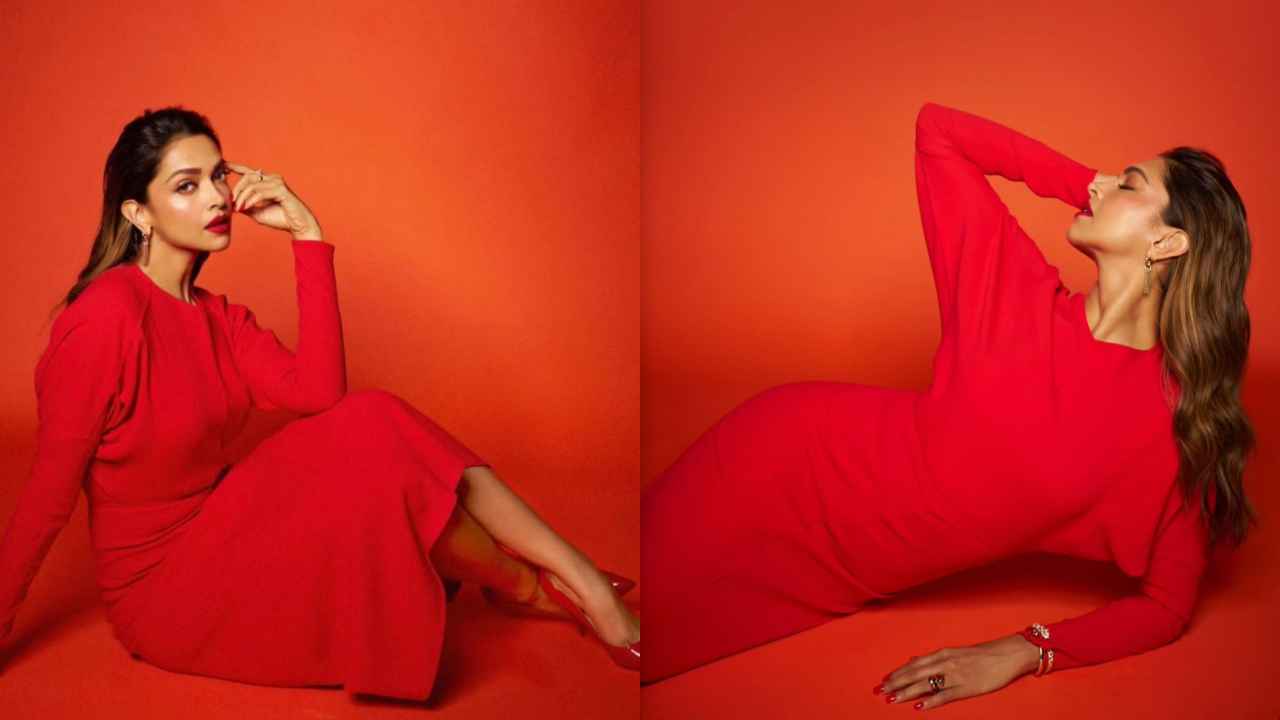 For her hairstyle, the incomparably gorgeous Pathaan actress chose to comb and pin her hair back into a unique half-pinned, half-open hairstyle. This distinctive choice perfectly complemented the elegant aesthetic of her outfit. The combination of the pinned back and open sections of her hair created a balanced and chic look, allowing her to showcase her beautiful features while maintaining a sense of sophistication.
In addition to her hair, Deepika's makeup was flawlessly executed. Her choice of makeup shades and techniques enhanced her natural beauty, accentuating her eyes, lips, and complexion. The overall look was polished and refined, contributing to her overall red-carpet-ready appearance.
Deepika Padukone's attention to detail, whether it's her hairstyle or makeup, is a testament to her dedication to her craft. Her commitment to creating a harmonious and striking look from head to toe further solidifies her status as a fashion and beauty icon, leaving fans and fashion enthusiasts in awe of her every appearance.
Deepika Padukone's oh-so-glamorous makeup look in Los Cabos was truly the icing on the cake, perfectly enhancing her already stunning appearance. Her makeup was a work of art, featuring a combination of elements that emphasized her natural beauty while adding a touch of allure.
The shimmery eyeshadow added a captivating sparkle to her eyes, drawing attention to her mesmerizing gaze. Paired with a winged black eyeliner, her eyes had a bold and dramatic look that perfectly matched the elegance of her outfit.
Well-shaped eyebrows framed her eyes beautifully, providing a polished and defined look. Her mascara-laden eyelashes added depth and volume, making her eyes the focal point of her makeup.
Her blushed and highlighted cheeks added a healthy flush and a radiant glow to her complexion. The strategic use of highlighter accentuated her cheekbones and further enhanced her features.
But it was the glorious crimson red lipstick that stole the show. The bold and vibrant lip color added a pop of sophistication and drama to her overall look, perfectly complementing the red dress and creating a harmonious monochromatic style.
Deepika Padukone's makeup choices are a testament to her understanding of how to balance bold and subtle elements to create a truly glamorous look. Her makeup in Los Cabos perfectly elevated her appearance, leaving everyone in awe of her impeccable style and beauty.