Malaika Arora's Stunning White Oversized Sweatshirt and Joggers Ensemble: The Perfect Power-Packed Athleisure Look!
Absolutely, Malaika Arora is renowned for her impeccable fashion sense, even when she opts for casual attire. Her ability to effortlessly infuse style into everyday looks sets her apart as a true fashion icon. Malaika's approach to casual fashion demonstrates that one can create a statement without sacrificing comfort.
Whether it's a simple jeans-and-tee ensemble or a flowing sundress, Malaika has a knack for transforming even the most basic outfits into stylish statements. Her understanding of how to balance comfort and glamour resonates with many, making her a source of inspiration for those seeking to enhance their everyday appearances.
Malaika Arora's mastery of accessorizing is also noteworthy. Her choice of contemporary sunglasses, distinctive purses, and beautiful footwear showcases her attention to detail and her ability to elevate an outfit with thoughtfully selected accessories. This skill further emphasizes her style prowess and adds an extra layer of sophistication to her casual looks.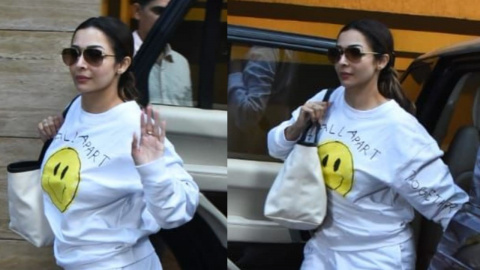 By consistently embodying a perfect blend of comfort and style, Malaika Arora sets trends and encourages fashion enthusiasts to embrace easy elegance in their daily wardrobes. Her impact reaches beyond the red carpet, showing that fashion isn't confined to formal occasions; it's a way of expressing oneself in every aspect of life.
Malaika Arora's recent choice of attire once again highlights her ability to effortlessly combine comfort and style. The oversized sweatshirt and matching joggers from Exhale Label showcase her mastery of casual dressing with a fashionable twist.
Crafted from soft and breathable cotton, this co-ord set ensures that Malaika can move with ease while maintaining comfort. The coordination between the oversized sweatshirt and joggers not only creates a cohesive look but also reflects her understanding of proportion and silhouette, key elements in achieving a balanced casual ensemble.
The full-sleeved sweatshirt, adorned with a smart and fashionable motto on the front, adds a personalized touch to the outfit. This detail not only showcases her personality but also exemplifies how a simple element can turn a basic outfit into a statement-making ensemble.
What's notable is that this elegant co-ord set comes at a price of Rs. 2,500, demonstrating that style doesn't always need to come with a hefty price tag. Malaika Arora's choice underscores the idea that fashion is accessible and that one can create chic looks without breaking the bank.
By effortlessly showcasing how to sport casual clothes with both comfort and elegance, Malaika inspires fashion enthusiasts to embrace relaxed yet trendy looks. Her impact reaches beyond the red carpet, making her a relatable style icon who proves that everyday fashion choices can be as significant as high-profile events.
Malaika Arora's attention to detail and skill in accessorizing are once again evident in her recent appearance. The addition of white loafers with sleek black borders serves to complete her fashionable co-ord set in a sophisticated manner. The contrasting colors and sleek design of the loafers perfectly complement her outfit, adding a touch of refinement to the overall look. This choice of footwear showcases her ability to pay attention to even the smallest elements, resulting in a well-coordinated and polished appearance.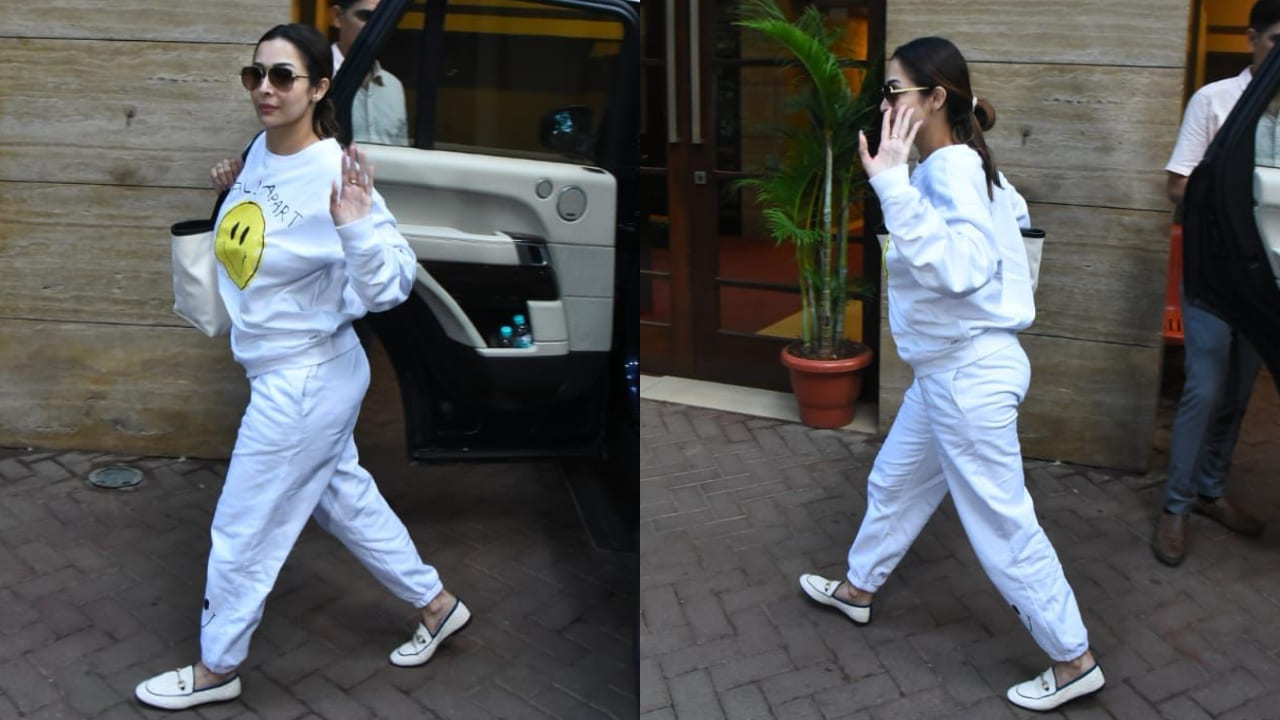 Malaika's confidence shines through in her choice to pair her ensemble with fashionable eyeglasses. Eyewear is not just a functional accessory; it can also serve as a style statement. Malaika's decision to wear stylish glasses adds an extra layer of chicness to her look, demonstrating her willingness to experiment and her innate sense of what works well together.
Her keen eye for details and knack for seamlessly accessorizing contribute to her reputation as a fashion icon. Malaika Arora consistently shows how even seemingly minor choices, such as footwear and eyewear, can elevate an outfit to the next level. Her ability to confidently combine different elements into a cohesive and fashionable ensemble inspires her fans and fashion enthusiasts to approach their own styling with creativity and flair.
Malaika Arora's fashion journey continues to captivate, not only because of her impeccable sense of style but also because of her ability to transform simple outfits into memorable fashion moments through thoughtful accessorizing.
Malaika Arora's ability to radiate natural beauty and confidence is truly remarkable, and her recent appearance is a testament to that. Opting for a fresh-faced, makeup-free look showcases her self-assuredness and comfort in her own skin. By embracing her natural features, she exudes a sense of effortless beauty that resonates with many.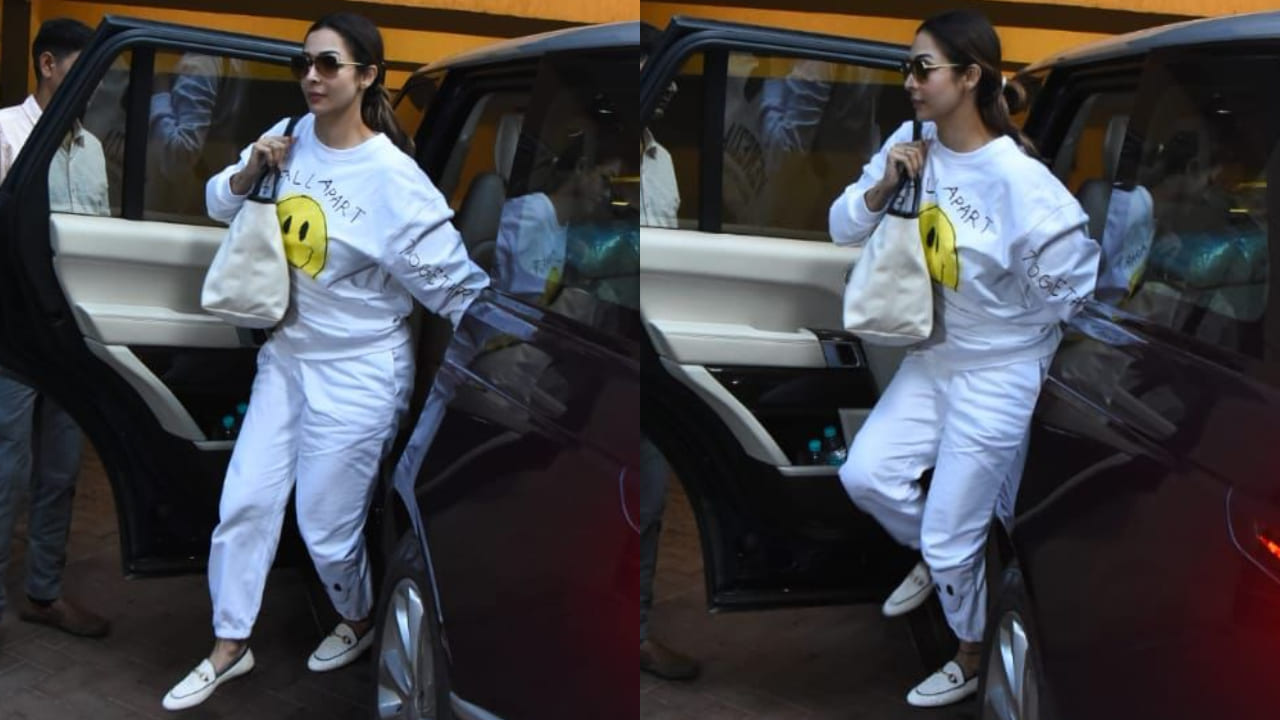 Her decision to go makeup-free not only highlights her flawless complexion but also sends a powerful message about embracing one's natural self in an industry that often emphasizes a polished exterior. This choice demonstrates her confidence and encourages others to embrace their own unique beauty.
Her hair pulled back into a low-knotted ponytail adds a touch of simplicity and elegance to her entire look. The understated hairstyle complements the relaxed and casual vibe of her ensemble while allowing her natural beauty to take center stage. This choice showcases her understanding of how to balance various elements for a cohesive and harmonious appearance.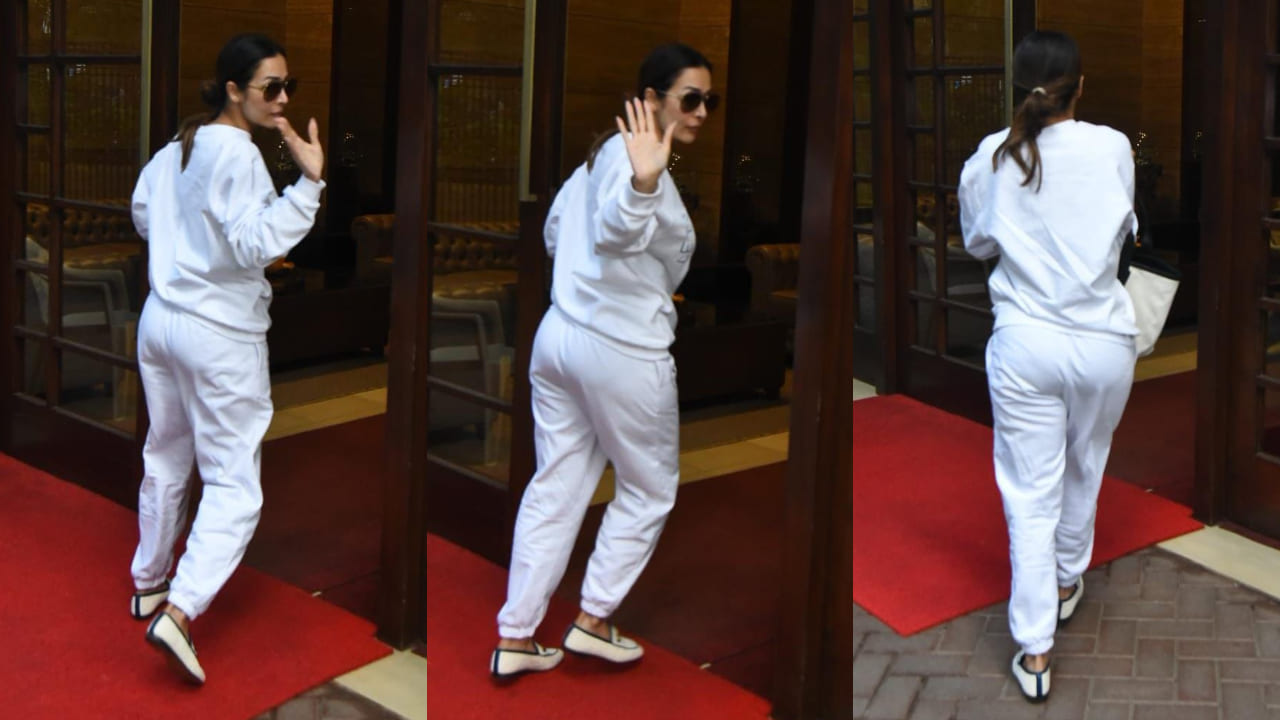 Malaika Arora's embrace of minimalism and natural beauty exemplifies her fashion-forward approach, where confidence, individuality, and authenticity are key. Her ability to effortlessly carry herself in a makeup-free look while exuding elegance and confidence further solidifies her status as a style icon. She continues to set trends and inspire others to appreciate their own natural beauty while experimenting with different fashion elements.