Kareena Kapoor Khan and Karisma Kapoor's multi-colored ensembles are all about LUXURY
Kareena Kapoor Khan and Karisma Kapoor, two beloved Bollywood actresses, never fail to impress with their impeccable style, and their recent sightings in town were no exception. The Kapoor sisters are synonymous with elegance, and they have an uncanny ability to slay any outfit they choose. Whether it's a chic kurta set or a fashionable co-ord ensemble, they effortlessly flaunt their fashion choices. Let's delve into their most recent looks and decode them, as they continue to inspire us with their opulent fashion statements.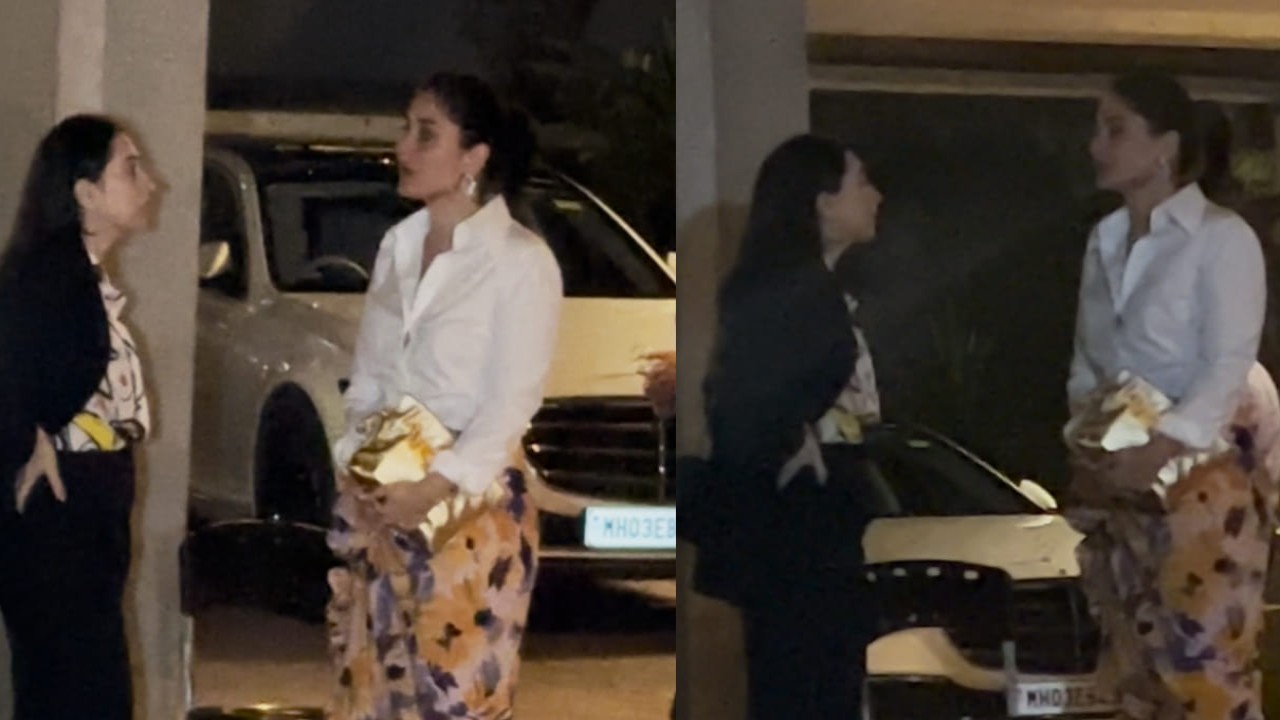 The Kapoor sisters have always been trendsetters, and their fashion choices often set the tone for many to follow. Kareena and Karisma are known for their individual styles, but they also share an understanding of what works for them, both in terms of comfort and sophistication. Their recent looks are sure to be a source of inspiration for fashion enthusiasts and admirers, as they continue to redefine elegance and opulence in the world of fashion.
Kareena Kapoor Khan's recent appearance left everyone in awe as she graced the scene in a stunning gown that had all fashion enthusiasts salivating. She made a bold fashion statement by elegantly donning a clean white shirt with long sleeves. But there's much more to this look that made it truly extraordinary and worth celebrating. Let's delve into the details and unravel the magic of her ensemble.
Kareena Kapoor Khan took her elegant white shirt to the next level by pairing it with Dries Van Noten's remarkable multicolored flowery skirt. This skirt, with its exquisite floral design, added a touch of sophistication and visual interest to her ensemble. The elegant ruffle and the sassy high-low hemline of the skirt made it a true work of art. What's even more fascinating is that you can own this fashion masterpiece for just Rs. 77,816.
Kareena's style game is a testament to her keen eye for fashion and her ability to make bold choices that leave a lasting impact. Her choice to combine the classic with the contemporary in this outfit showcases her unique style and fashion-forward thinking. It's a valuable lesson for anyone looking to grab attention and make a memorable fashion statement.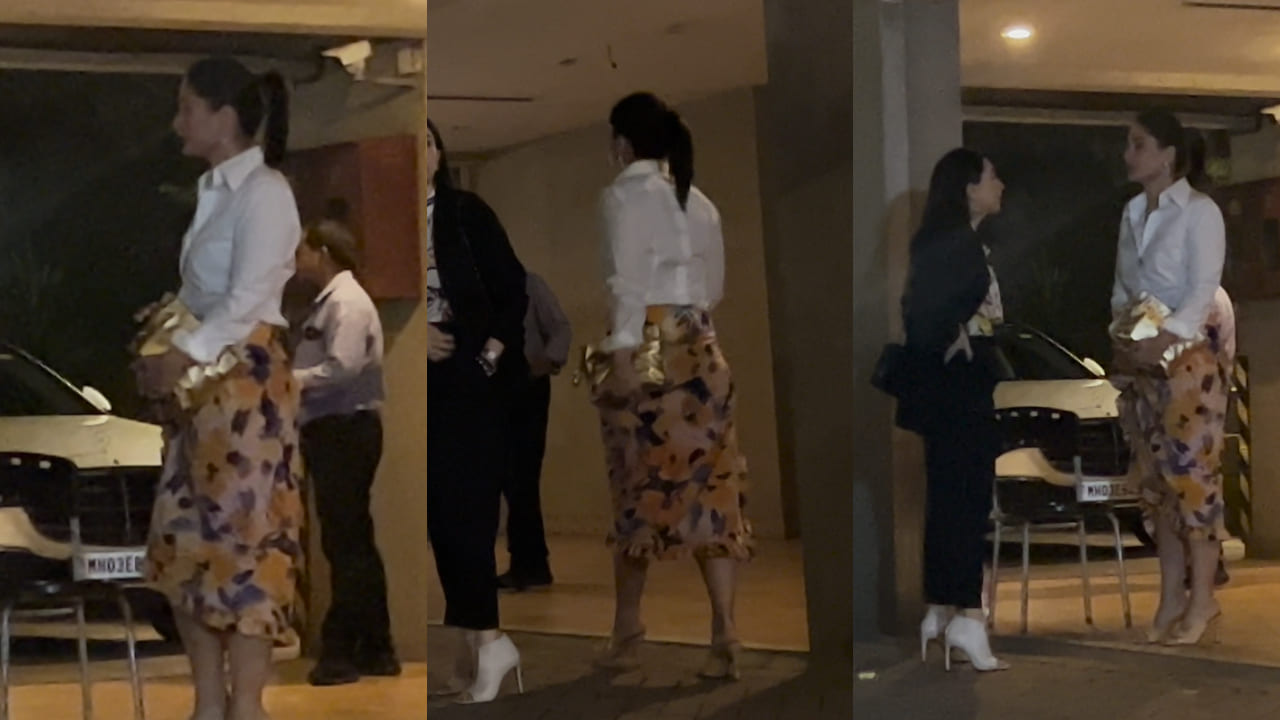 Kareena Kapoor Khan's impeccable sense of style extends to her accessory collection, and she knows how to elevate her ensemble with the right choices. In this instance, she added an extra touch of glamour to her already on-point outfit with Loewe's Clutch Flamenco. This golden metallic purse is a statement piece in itself, featuring an attached shoulder chain adorned with gorgeous gold-tone hardware.
The choice of this clutch not only complements her overall look but also adds a sense of opulence and sophistication. The metallic finish and the gold-tone hardware make it a show-stopping accessory, perfect for completing an evening or special occasion outfit.
Kareena's attention to detail in accessorizing further underscores her status as a fashion icon. Her ability to select the right accessories, like Loewe's Clutch Flamenco, adds a touch of luxury and elevates her entire look, leaving a lasting impression on fashion enthusiasts and admirers.
Loewe's Clutch Flamenco, as chosen by Kareena Kapoor Khan, strikes the perfect balance between refinement and edginess. The smooth leather finish of the clutch exudes an air of sophistication, while the fashionable drawstrings add an element of contemporary flair. This handbag is the epitome of a statement piece that can effortlessly complement any outfit.
The clutch's combination of class and modernity makes it a versatile accessory that can elevate a wide range of looks, from formal to casual. It's a show-stopping item that embodies the essence of style and luxury.
Taking inspiration from Kareena's choice and adding this clutch to your collection is a surefire way to make a memorable fashion impact, just like an icon. Its ability to enhance an outfit and make a statement speaks to its timeless appeal, making it a valuable addition to any fashion enthusiast's wardrobe.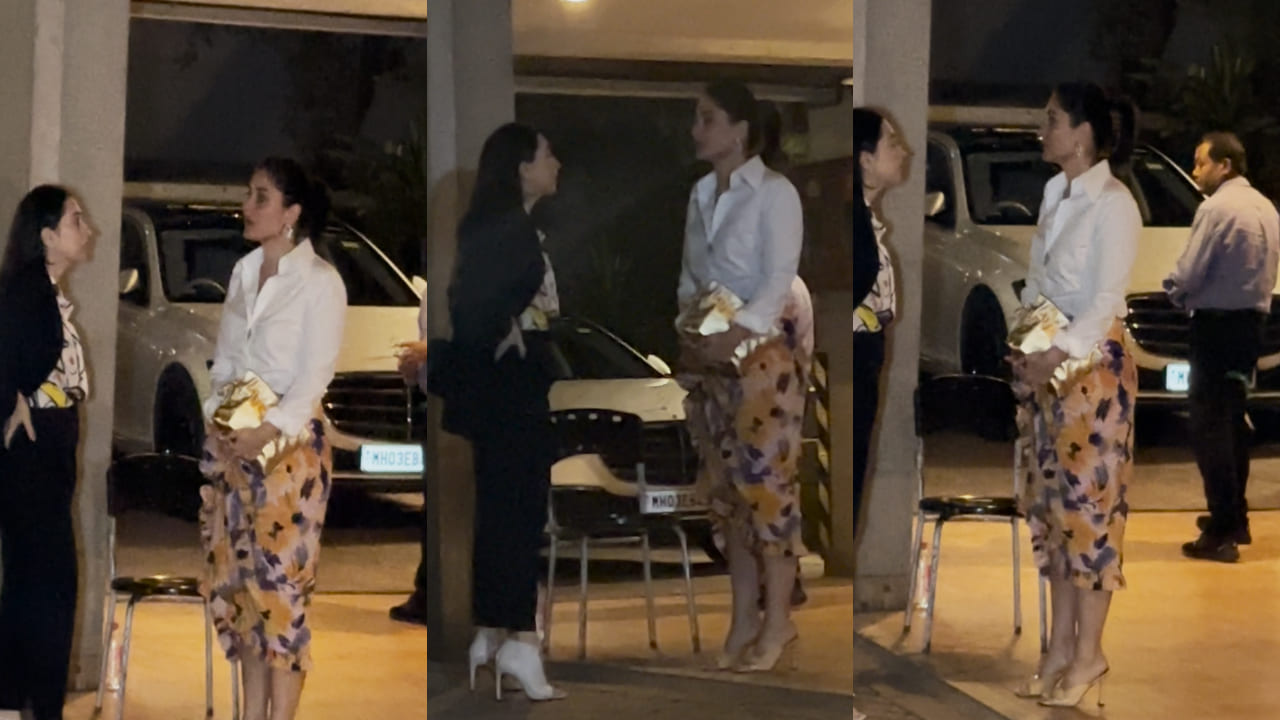 Karisma Kapoor, the iconic Bollywood actress, continues to inspire with her fashion selections, and her recent choice made a striking statement. She was seen wearing a trendy printed blouse adorned with captivating faces all over it. This bold fashion choice not only showcases her unique style but also reflects her confidence in making a statement through fashion.
The Women's Willa Face Silk Blouse in Blair Z, designed by the renowned brand Alice and Olivia, was the centerpiece of her outfit. This exquisite blouse, priced at Rs. 42,434, exemplifies the brand's commitment to creating distinctive and fashion-forward pieces. Karisma's choice of this blouse demonstrated her knack for selecting statement pieces that add a touch of personality and vibrancy to her ensemble.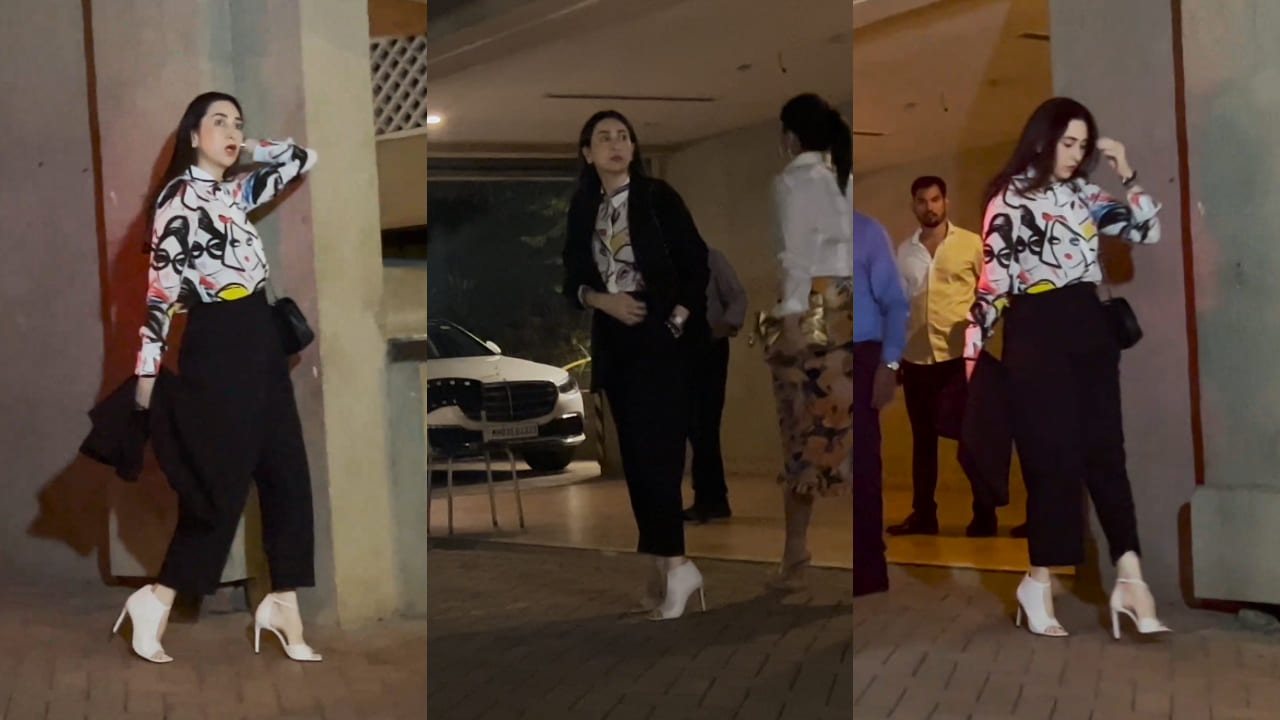 In conclusion, Karisma Kapoor's fashion choices, such as the trendy printed blouse from Alice and Olivia, are a source of inspiration for those who appreciate bold and unique styles. Her willingness to make a statement through fashion reflects her influential role as a fashion icon, setting trends and inspiring admirers worldwide.