Ananya Panday's floral print and noodle strap midi dress is perfect choice for a romantic evening out with bae
Gen-Z, the generation known for its keen sense of style and fashion-forward choices, certainly knows how to make a statement when it comes to their wardrobe. One striking trend that has gained significant momentum among the younger generation is the obsession with figure-hugging clothing. This trend has reached new heights, with individuals boldly embracing outfits that beautifully emphasize their curves. It's not just about the clothes; it's about the confidence and self-assurance with which they carry themselves that truly make a difference.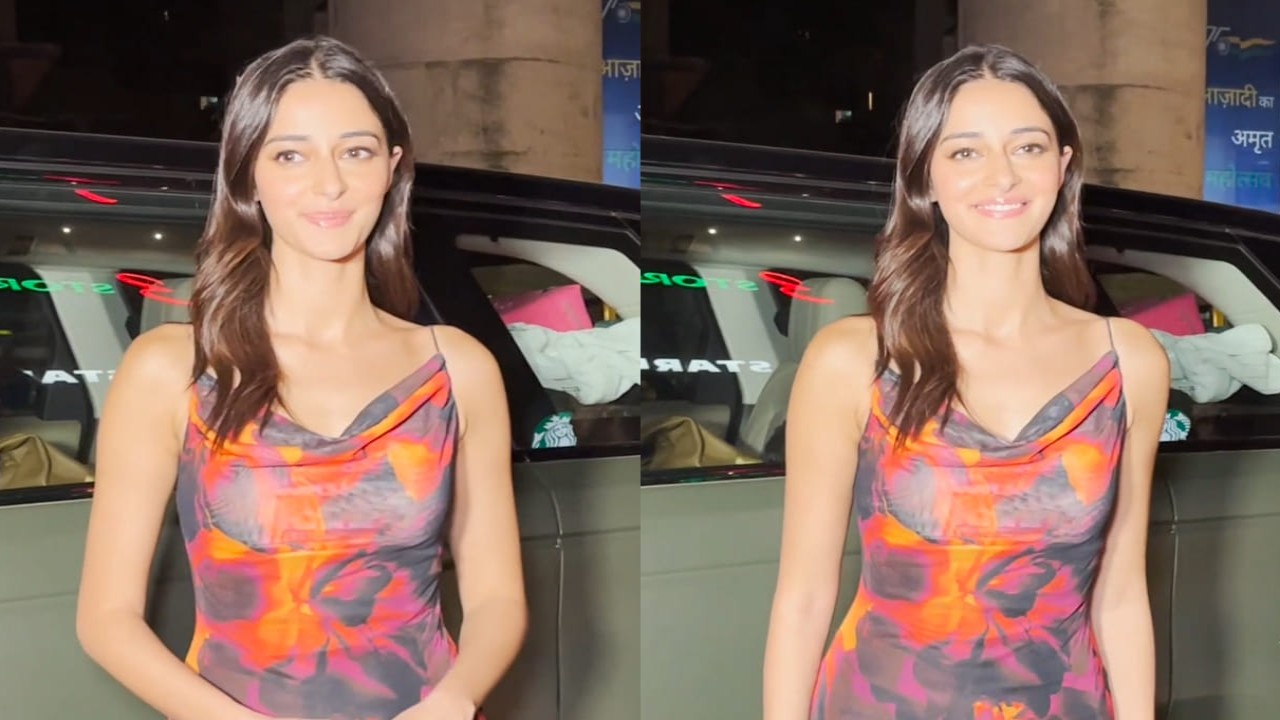 One particular fashion choice that has become a hallmark of this trend is the midnight black costume. Countless gorgeous divas have donned these outfits, and they have undeniably slayed in them. The midnight black attire, designed to fit snugly and accentuate the body's natural contours, has become a symbol of elegance and style. The sleekness and simplicity of these outfits add to their allure, allowing the wearers to express their individuality while still adhering to a broader trend.
These midnight black costumes not only showcase the wearer's self-assurance but also highlight their excellent taste in fashion. Gen-Z has a reputation for pushing the boundaries of fashion and making bold choices. The preference for figure-hugging black clothing is a testament to their ability to merge classic elegance with contemporary sensibilities. It's a celebration of self-expression through fashion, where confidence and style seamlessly come together in a beautiful and empowering way. In a world where fashion is a medium for self-identity and creativity, Gen-Z has certainly left an indelible mark with their midnight black fashion statements.
Ananya Panday, a well-known figure in the world of fashion and entertainment, has long been associated with her love for figure-hugging mini dresses. However, on this occasion, she decided to break away from her usual style and opted for a gorgeous midi-length gown. Despite this departure from her typical fashion choices, Ananya remained faithful to her unique style, making sure that the dress she wore still caressed her figure in all the right ways.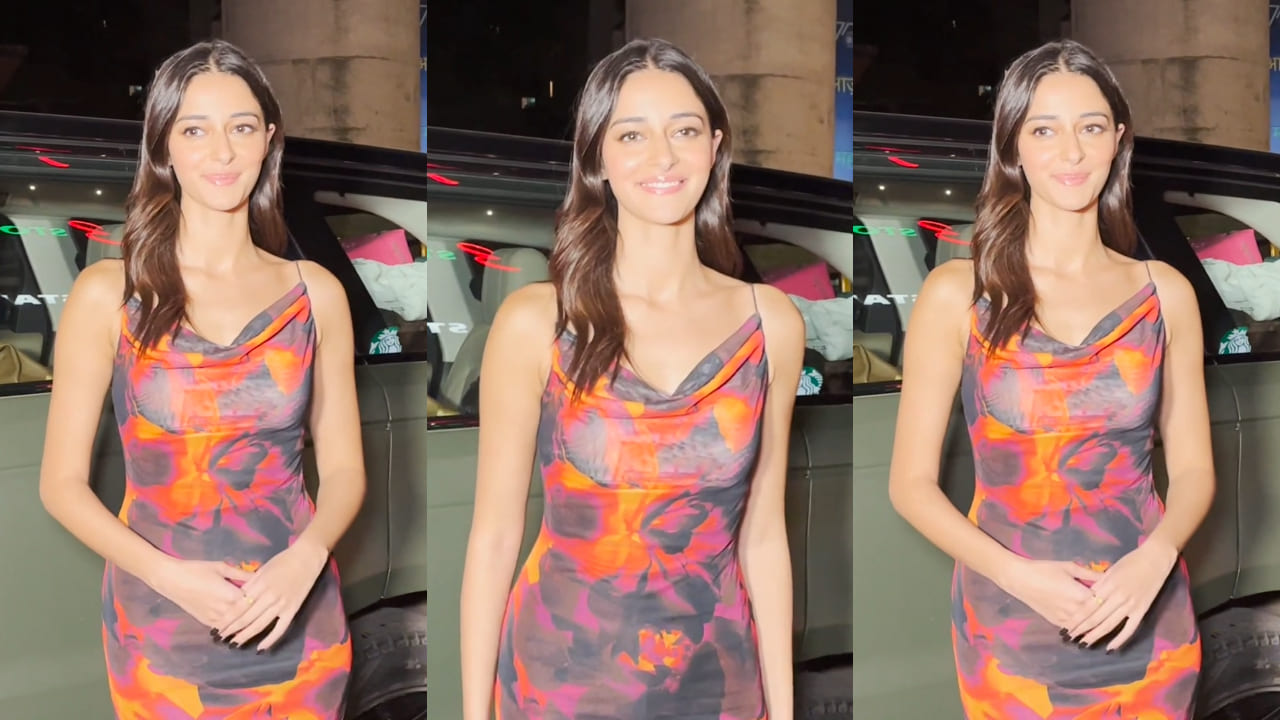 This fashion diva has a deep understanding of how to effortlessly pull off the latest clothing trends, as exemplified by her latest look. By choosing a midi-length gown, Ananya demonstrated her versatility and willingness to experiment with her style while staying true to her love for outfits that accentuate her figure. It's a testament to her ability to adapt to different fashion trends while maintaining her individuality and fashion sensibilities.
Ananya Panday's fashion choices often serve as an inspiration for many, and her ability to wear current clothing with ease is a reflection of her fashion prowess. Her latest choice of a midi-length gown not only showcases her evolving style but also emphasizes her ability to remain on-trend and fashion-forward. As she continues to surprise and impress with her sartorial choices, she remains a style icon for many, demonstrating that fashion is all about personal expression and evolution.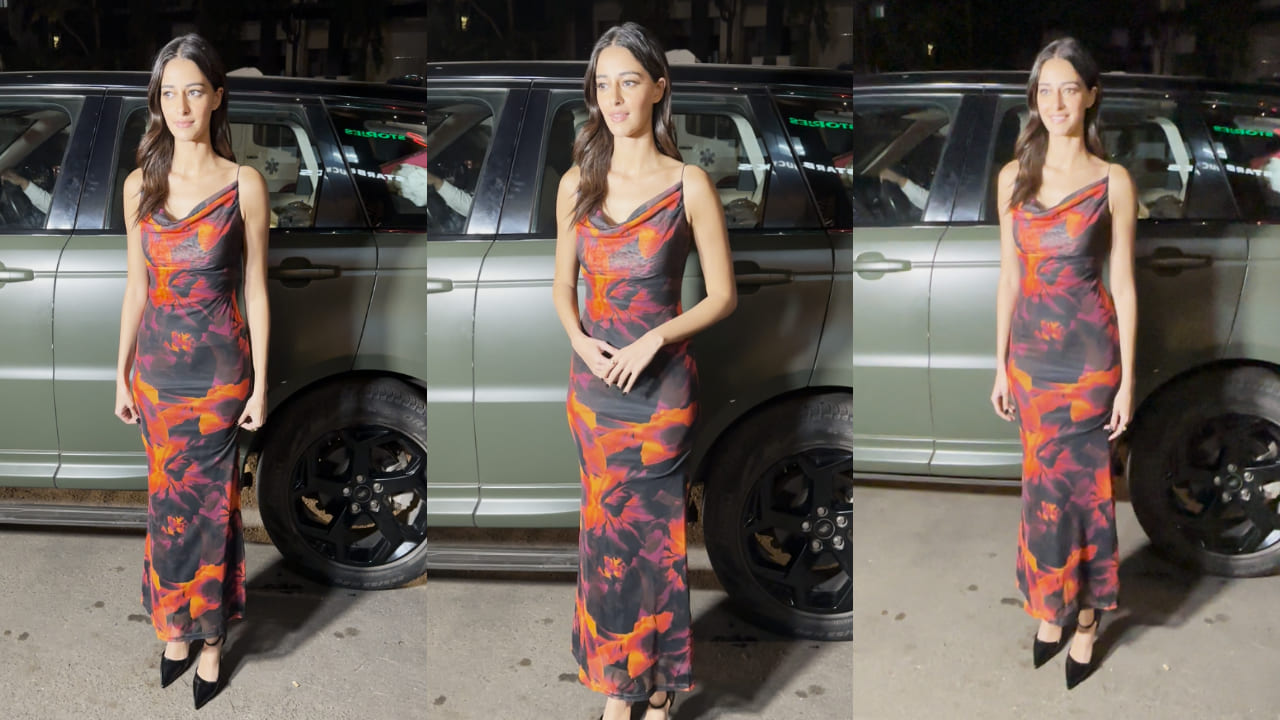 The midi dress, delicately hung on noodle straps, exuded a sense of elegance and grace. The lightweight and flowy design of the dress added an element of effortlessness to her overall look, making it both stylish and comfortable. Ananya Panday's ability to effortlessly combine grace with a bold and creative choice in fashion is a reflection of her unique fashion sense and her position as a trendsetter in the fashion industry. Her latest ensemble is a vivid example of how she continues to push the boundaries of style and make an impact with her fashion picks.
Ananya Panday's fashion choice took on an alluring dimension with the inclusion of a cowl neckline, which added a touch of appeal and glamor to her ensemble. The cowl neckline's draping and gentle folds not only provided a unique and sophisticated look but also enhanced the overall aesthetics of the outfit.
The flowery little dress she wore was the epitome of a perfect blend between whimsical and sophisticated elements. The vibrant floral motif on the dress exuded a sense of playfulness and creativity, while the cowl neckline and the overall design lent an air of elegance. This combination made the dress an ideal choice for anyone looking to make a fashion statement. It beautifully merged the best of both worlds, making it a must-have in the wardrobe of those who appreciate the art of fashion.
Ananya Panday's impeccable sense of style not only makes her a trendsetter but also offers a fresh perspective on how to embrace flowery designs. Her fashion-forward style allows people to fall in love with floral patterns in a whole new way. The floral motif on this dress is not just an accessory but a statement, and it shows how she manages to infuse her personality and creativity into her fashion choices, leaving a lasting impact on fashion enthusiasts.
Ananya Panday made quite an impression in a lovely costume from Runaway The Label, and what's even more impressive is that it came with a modest price tag of only Rs. 5,410. Her choice exemplified that fashion doesn't always require breaking the bank to look smart and beautiful.
Ananya Panday made quite an impression in a lovely costume from Runaway The Label, and what's even more impressive is that it came with a modest price tag of only Rs. 5,410. Her choice exemplified that fashion doesn't always require breaking the bank to look smart and beautiful.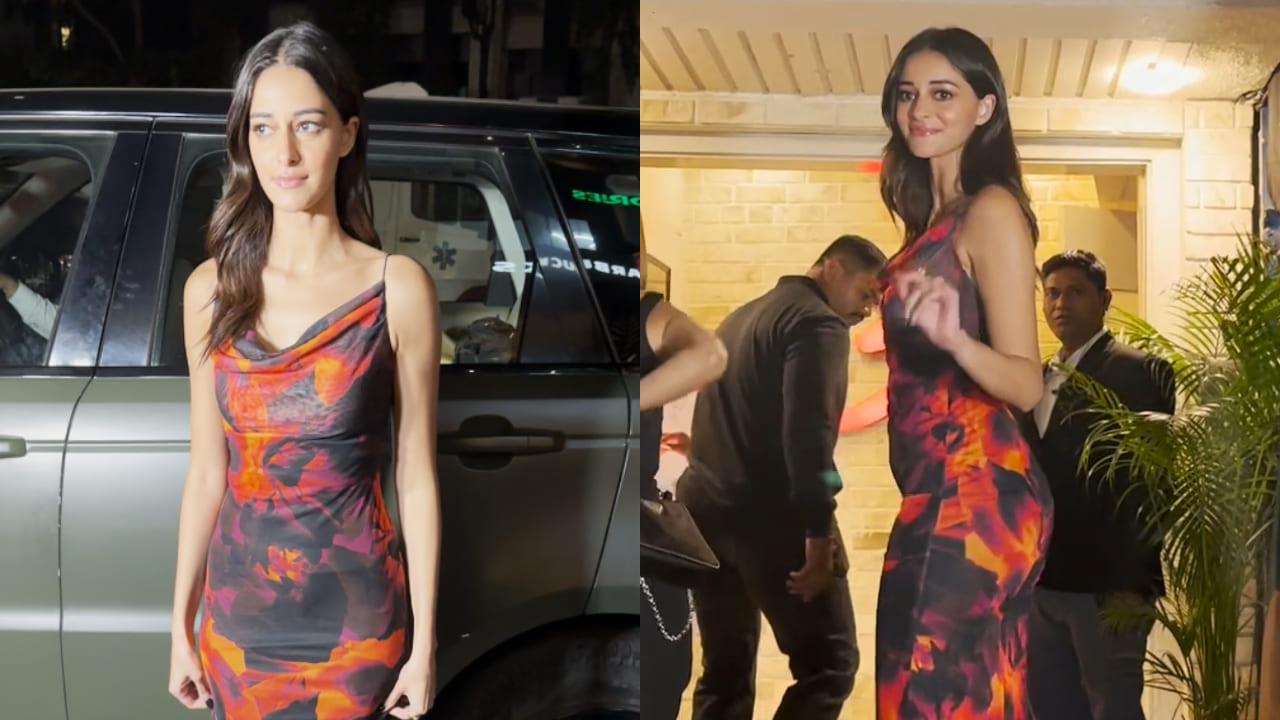 This fashion-forward diva showcased the essence of affordable yet stylish fashion, sending a powerful message that style and elegance can be achieved without splurging excessively. Ananya's outfit demonstrated that it's not about the price tag but how you carry yourself in an outfit that matters most. Her fashion choice resonates with a broader trend of fashion sustainability and affordability, allowing everyone to access the latest trends and look chic without compromising their budget.
In a world often dominated by high-end designer brands and luxury fashion, Ananya Panday's choice to wear an accessible yet fashionable outfit from Runaway The Label is a refreshing reminder that fashion is about personal expression, creativity, and embracing diverse styles, regardless of the price point. It's a valuable lesson that resonates with fashion enthusiasts who appreciate a more inclusive approach to style.
Ananya Panday's fashion choices continued to reflect her wisdom and understanding of style when she decided to forgo accessories entirely. Her decision demonstrated a keen sense of balance and restraint. The gown she chose was stunning in its own right, and adding more embellishments or accessories would have been excessive and potentially overshadowed the dress's beauty.
The dress itself had adorable details, including delicate noodle straps and a cowl neckline, which added a touch of charm and elegance to her overall look. Ananya's choice to let these details shine without competing with accessories underscored her mastery of fashion minimalism. This approach not only highlighted the dress's unique features but also showcased her confidence in letting the outfit speak for itself.
For her footwear, Ananya Panday opted for black ankle strap pointed-toe heels. This choice complemented her dress perfectly, adding a touch of sophistication and providing a cohesive look. Her decision to keep the accessories simple while paying attention to the essential elements of the outfit demonstrated her ability to strike a perfect balance between style and subtlety. It's a testament to her fashion acumen, which emphasizes that sometimes, less is more, and the key to looking effortlessly chic lies in the art of restraint.