Sonam Kapoor Ahuja attends Burberry's LFW show in their formal coat with sassy midi-dress, blue bag, and boots
Sonam Kapoor Ahuja, often referred to as Bollywood's original fashionista, is renowned not only for her ability to stay on trend but also for her knack for setting fashion trends with her unique, unexpected, and exceptionally stunning fashion choices.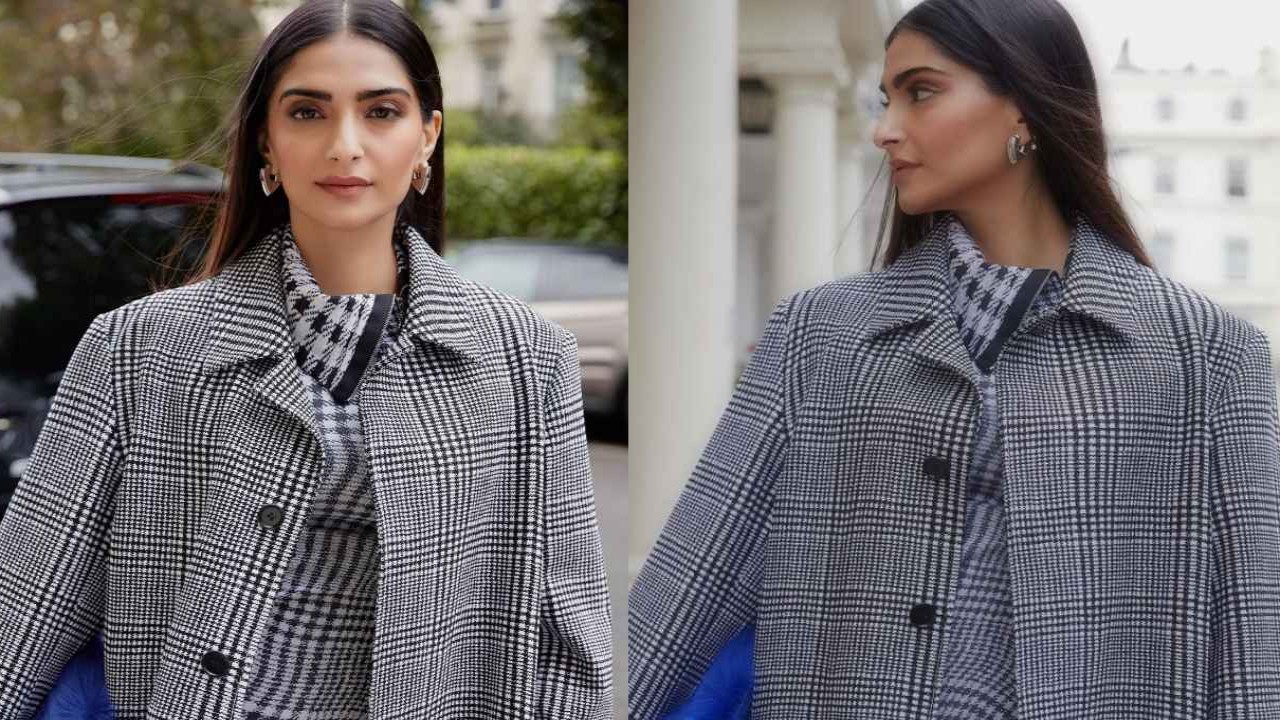 It's her fashion-forward ensembles that consistently inspire many Bollywood divas to push the boundaries when it comes to the world of fashion. Staying true to her reputation, the talented Prem Ratan Dhan Paayo actress recently graced Burberry's London Fashion Week show to witness Daniel Lee's remarkable evolution of the brand's signature look. For this prestigious occasion, she chose to wear a truly elegant ensemble from Burberry itself, further solidifying her status as a fashion icon who effortlessly blends sophistication and trendsetting style.
The talented actress from "Blind" recently made a stylish appearance at Burberry's fashion show during London Fashion Week. She turned heads in a stunning blue and white Burberry-print midi-dress, perfectly capturing the essence of the Burberry brand. To complete her look, she paired the dress with a matching Burberry formal coat that featured sharp collars, lapels, and striking black buttons adorning the front. The calf-length coat was designed with wide and roomy sleeves, achieving the classic oversized look that is currently in vogue.
It's worth noting that these exquisite pieces were sourced from Daniel Lee's latest Burberry Resort 2024 collection, underscoring the actress's fashion-forward choices. Her presence at the London Fashion Week, clad in this Burberry ensemble, not only showcased her impeccable sense of style but also affirmed her status as a fashion icon who consistently makes waves with her distinctive and on-trend fashion choices.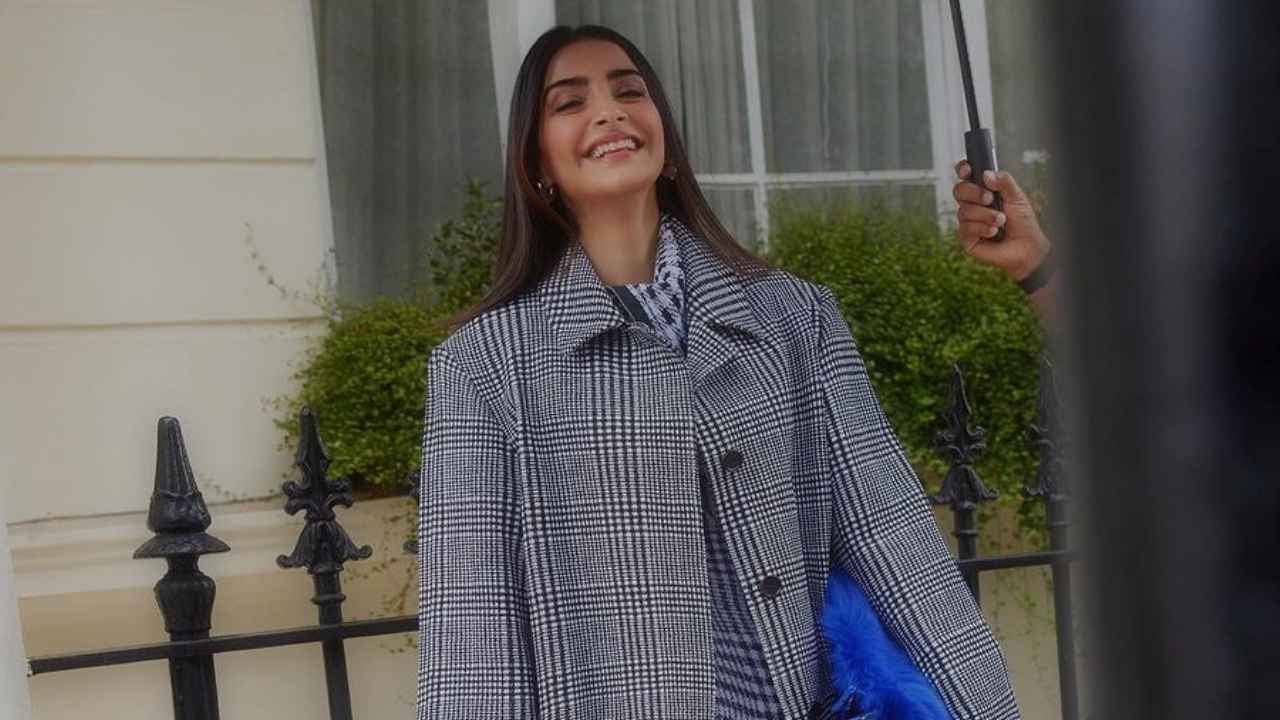 The stunning actress known for her role in "Aisha" opted to complete her classy outfit with Black Leather Saddle Tall Boots featuring a buckle harness ankle strap, rounded toe, polished metal hardware, and a slip-on design. These boots, which exude both sophistication and edginess, are approximately worth Rs. 1,65,710. The talented diva's outfit, styled by Rhea Kapoor, unquestionably radiates class and style. The choice of these high-end boots added a touch of luxury and contemporary flair to her overall look, reaffirming her status as a true fashion icon who consistently makes bold and memorable fashion statements.
Sonam Kapoor further elevated her look by accessorizing it with small Gen-Z-approved heart-shaped hoop-like chunky silver earrings, demonstrating her penchant for staying on-trend and her ability to effortlessly blend contemporary elements into her outfits. These earrings added a touch of youthful charm and modernity to her overall ensemble, showcasing her versatility in accessorizing.
To complete her ensemble, the talented actress chose a vibrant electric blue fur-laden Burberry bag that perfectly matched her beyond-classy outfit. This bold choice not only added a pop of color but also highlighted her fashion-forward sensibilities.
Furthermore, Sonam Kapoor's perfectly manicured nails adorned with white nail polish added a final touch of elegance and sophistication to her overall look. It's evident that every detail of her outfit and accessories was carefully curated to create a cohesive and fashion-forward appearance. Once again, Sonam Kapoor proved why she's regarded as a style icon, as her ensemble exuded both class and contemporary flair, setting fashion trends for many to follow.
Sonam Kapoor's tresses were styled into a sleek, straightened look with inward curls towards the front, a choice that framed the diva's face beautifully. Her hair cascaded down her shoulders, adding an extra layer of elegance to her entire look. This hairstyle perfectly complemented her ensemble, emphasizing her features and highlighting her sophisticated and polished appearance.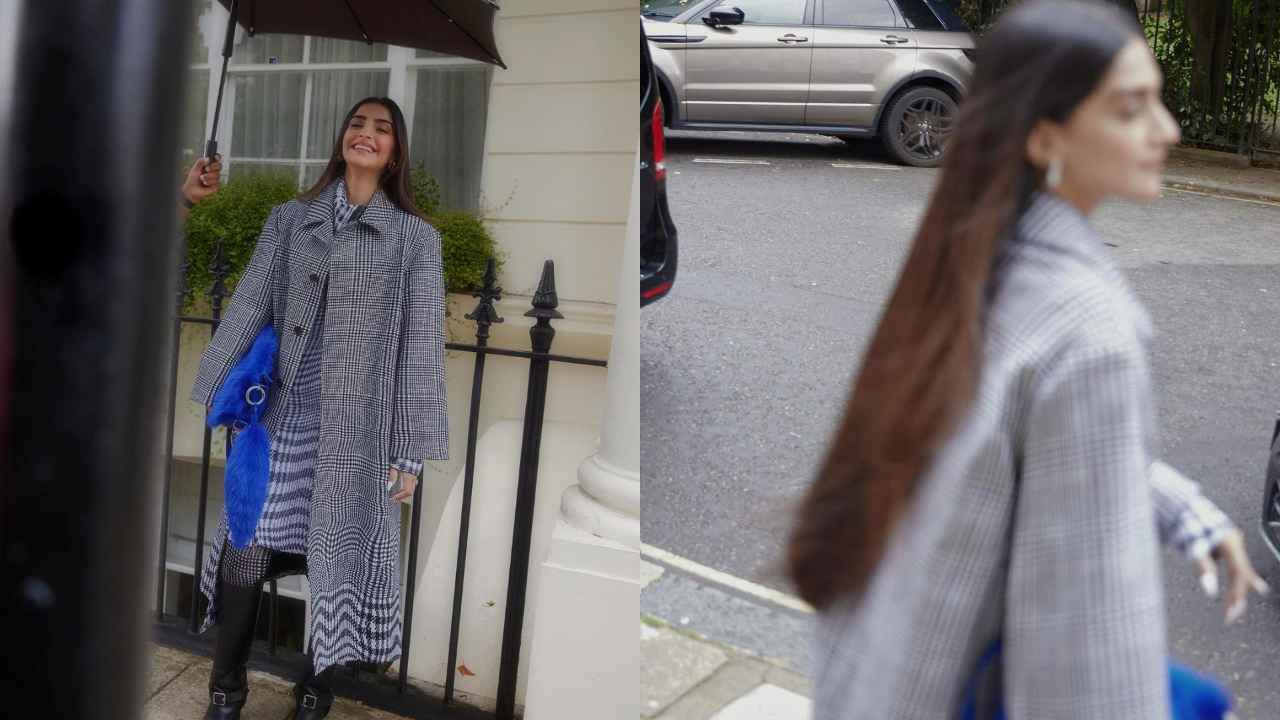 The attention to detail in her hairstyle, along with the carefully curated outfit and accessories, showcased Sonam Kapoor's dedication to presenting a flawless and cohesive look. Her ability to effortlessly blend classic elegance with modern elements, both in her fashion choices and hairstyling, reaffirms her status as a true fashion icon in the industry. Her impeccable sense of style continues to inspire and set trends for fashion enthusiasts around the world.
Sonam Kapoor's makeup look was undeniably glamorous, perfectly complementing her entire ensemble and adding to its overall appeal. Her choice of brown eyeshadow enhanced her eyes, while the mascara-laden eyelashes added a touch of drama and allure. The makeup artist skillfully applied contour to accentuate her features, and just the right amount of highlighter gave her skin a radiant glow.
The rouged cheeks added a natural flush of color, and the matching light brown lipstick with a hint of gloss was the perfect finishing touch. This makeup look was a masterpiece that highlighted her beauty while staying in harmony with her outfit. It showcased Sonam Kapoor's commitment to presenting a polished and cohesive appearance on the fashion stage.
Her meticulous attention to both her outfit and makeup further solidified her status as a trendsetter and fashion icon, admired by many for her impeccable fashion sense and her ability to make a statement with every appearance. Sonam Kapoor's oh-so-glam makeup look was the cherry on top of her already stunning ensemble, creating a look that was both timeless and contemporary.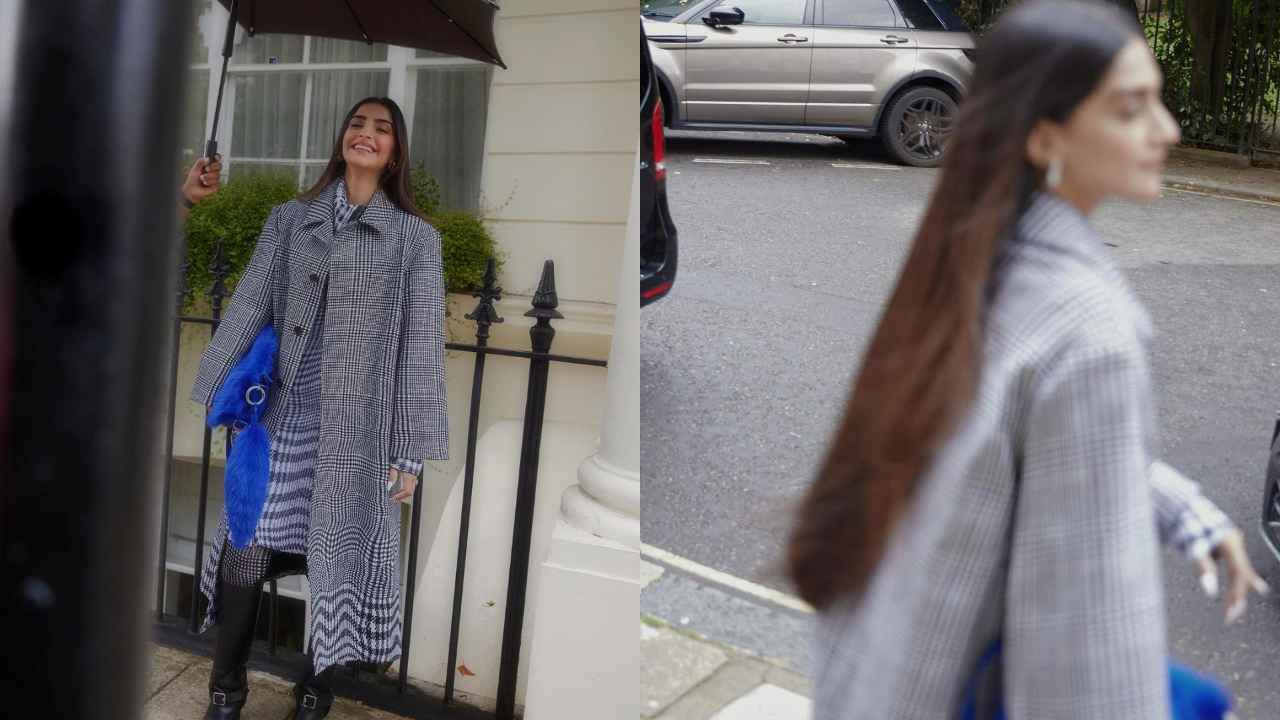 This masterpiece of an outfit showcased the diva's exceptional ability to seamlessly blend elegance with a touch of sass, reaffirming her status as Bollywood's ultimate fashion icon. Sonam Kapoor Ahuja's presence at the event was not just a red carpet appearance; it was a bold and fashion-forward statement that left everyone yearning for more. Her impeccable sense of style, her ability to set trends, and her commitment to presenting unique and captivating fashion moments have solidified her position as a true trendsetter and an inspiration for fashion enthusiasts around the globe.
Sonam Kapoor Ahuja continues to raise the bar in the world of fashion, leaving a lasting impact with her remarkable fashion choices and her innate ability to make every outfit an unforgettable fashion moment.