Deepika Padukone– Ranveer Singh, power couple exudes aura of sheer elegance and supremacy in black on Koffee With Karan 8
Ranveer Singh and Deepika Padukone, Bollywood's power couple, are setting the fashion world ablaze with their undeniable chemistry and impeccable sense of style. These two stars never fail to amaze us, whether on the silver screen or the red carpet. Their dynamic duo recently graced the highly anticipated debut episode of Karan Johar's famous talk show, "Koffee With Karan."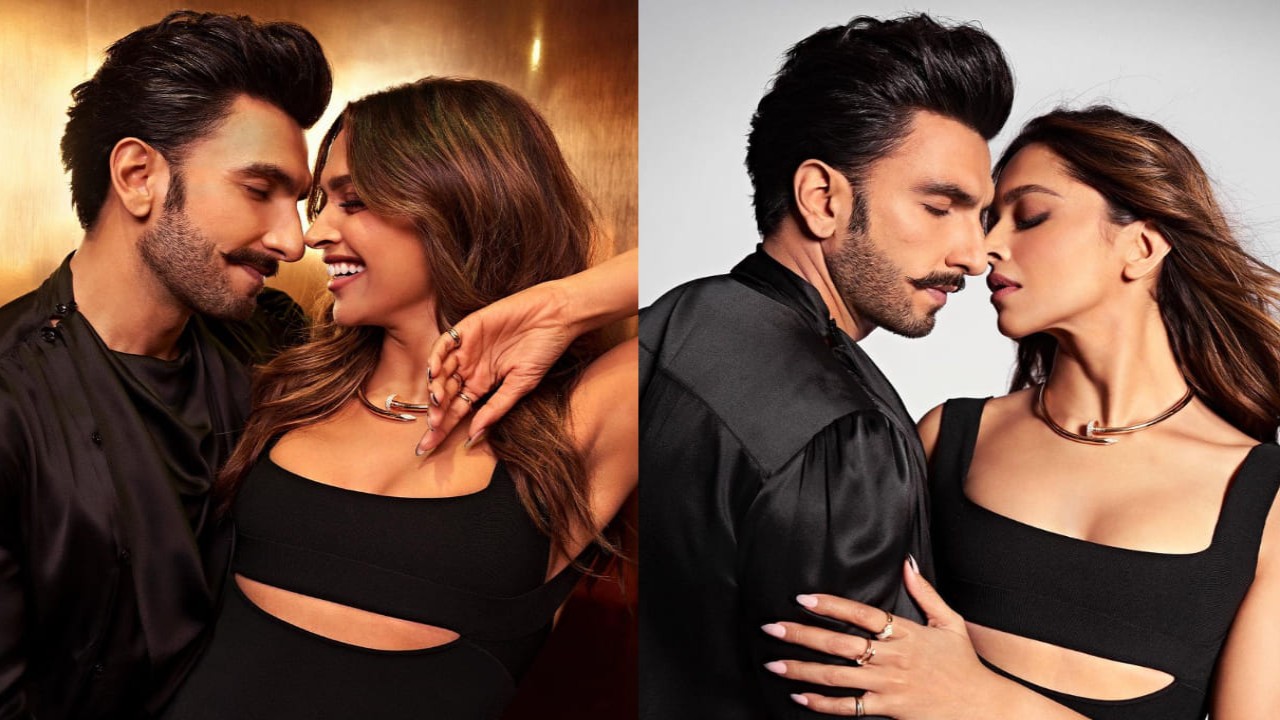 The couple's appearance on this popular show generated a buzz in the world of entertainment and fashion. Fans eagerly anticipated their candid and charismatic moments, but what truly stole the show was their remarkable fashion choices. Ranveer Singh and Deepika Padukone have consistently proven that they are more than just talented actors; they are also fashion icons, setting trends and turning heads with their stunning and avant-garde outfits. This iconic duo's presence on "Koffee With Karan" not only brought a touch of glamour but also showcased their unique and awe-inspiring style, making it an episode to remember.
Ranveer and Deepika, undoubtedly one of Bollywood's most dynamic and stylish couples, have a unique flair for fashion that never fails to captivate the audience. Ranveer Singh is renowned for his eccentric and daring outfits that consistently push the boundaries of traditional fashion norms. Whether it's his flamboyant and eye-catching ensembles on the red carpet or his everyday street style, Ranveer's fashion choices are as bold as his on-screen performances. He fearlessly experiments with colors, prints, and textures, creating a distinct and edgy fashion statement that is unmistakably his own. Ranveer's wardrobe is a testament to his fearless approach to fashion, and he always manages to turn heads with his distinctive style.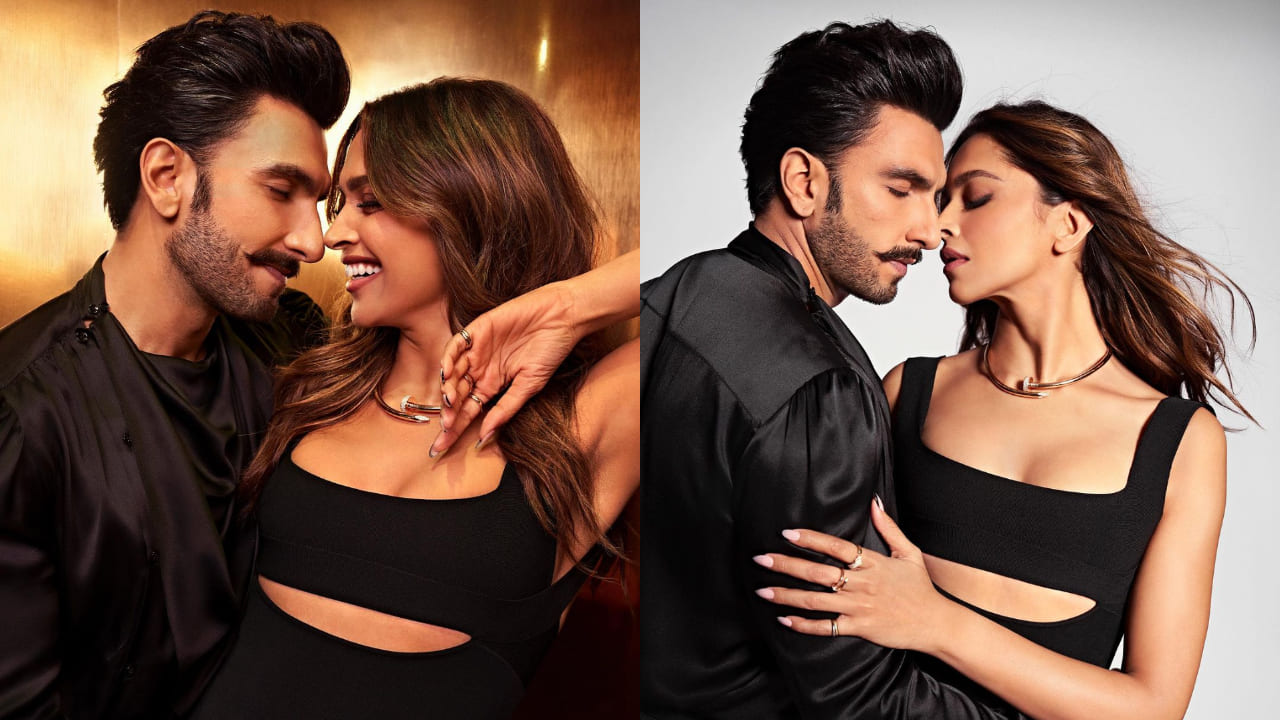 On the other hand, Deepika Padukone is no stranger to the world of fashion, and she radiates elegance and charm in every outfit she dons. Her sartorial choices are exquisite and dazzling, reflecting her sophisticated taste and keen sense of style. Deepika effortlessly combines classic and contemporary elements to create looks that are both timeless and on-trend. Whether she's walking the red carpet in a stunning designer gown or simply going about her daily life, Deepika's fashion sense is always on point. She knows how to accentuate her beauty and grace with the right fashion choices, making her a fashion icon for many.
Ranveer and Deepika's ability to capture the spotlight is not limited to their on-screen chemistry; their off-screen fashion sense is equally captivating. As a couple, they complement each other's styles, and their public appearances together are a fashion spectacle in themselves. Their coordinated and well-thought-out fashion choices often make headlines and set trends in the industry. Together, they know how to command attention, whether it's at high-profile events or casual outings. Ranveer and Deepika are indeed the talk of the town, not only for their on-screen romance but also for their exceptional fashion sensibilities, which continue to leave a lasting impression on fans and fashion enthusiasts alike.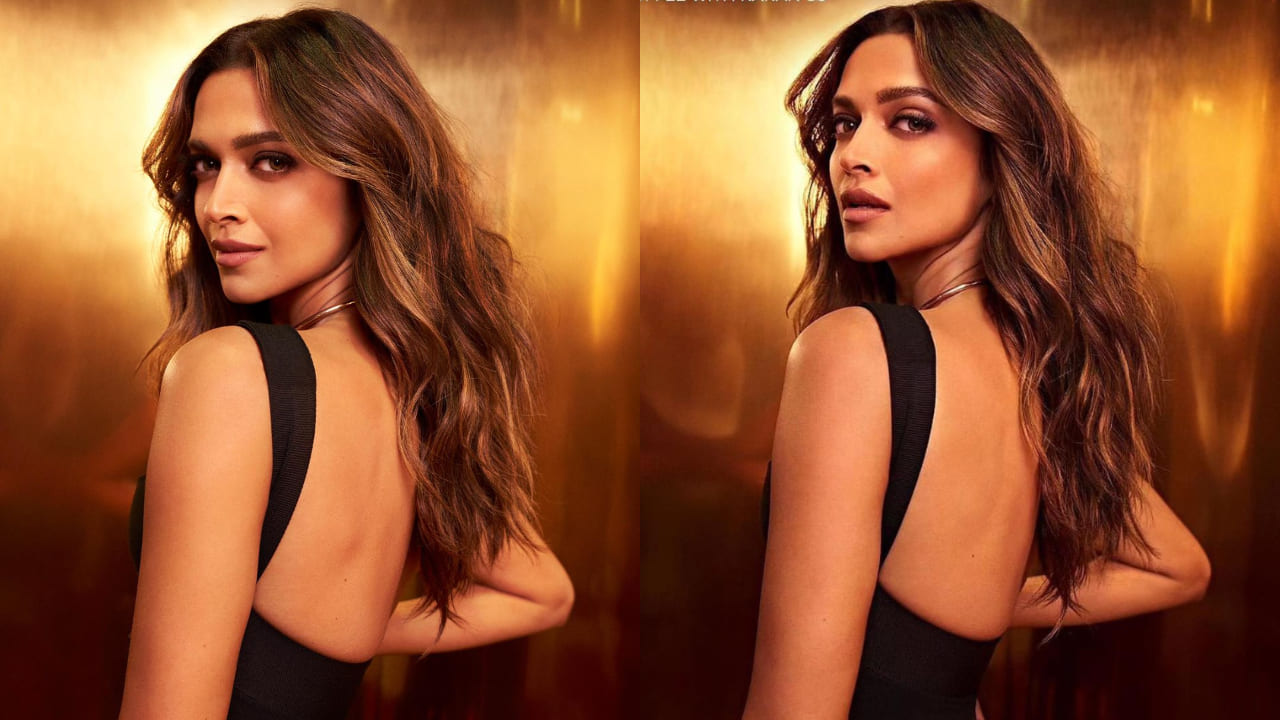 Undoubtedly, Deepika Padukone is a true fashion icon who has consistently demonstrated an impeccable sense of style. Her ability to effortlessly capture attention with her fashion choices is truly remarkable. Whether she graces the red carpet at a glamorous event or steps out for a casual outing, Deepika's fashion game is always on point. Her outfits are not just about clothing; they're a form of self-expression and artistry. Deepika knows how to make a statement and leave everyone in awe with her impeccable dress sense.
What sets Deepika apart as a fashionista is her innate understanding of the power of fashion. She doesn't merely follow trends; she sets them. Her choices blend classic elegance with modern trends, creating a unique and timeless fashion signature that resonates with people from all walks of life. Her ability to choose the perfect ensemble for any occasion is a testament to her style prowess.
The sensual sleeveless bodycon dress she wore in this particular appearance was nothing short of a showstopper. Its figure-hugging silhouette accentuated her curves, making her look absolutely stunning. The dress was not just about highlighting her physique; it was a fashion masterpiece in its own right. What truly added a touch of intrigue to her image was the captivating cutaway on the empire line of the dress. This design element elevated the outfit, making it a conversation piece and leaving onlookers mesmerized.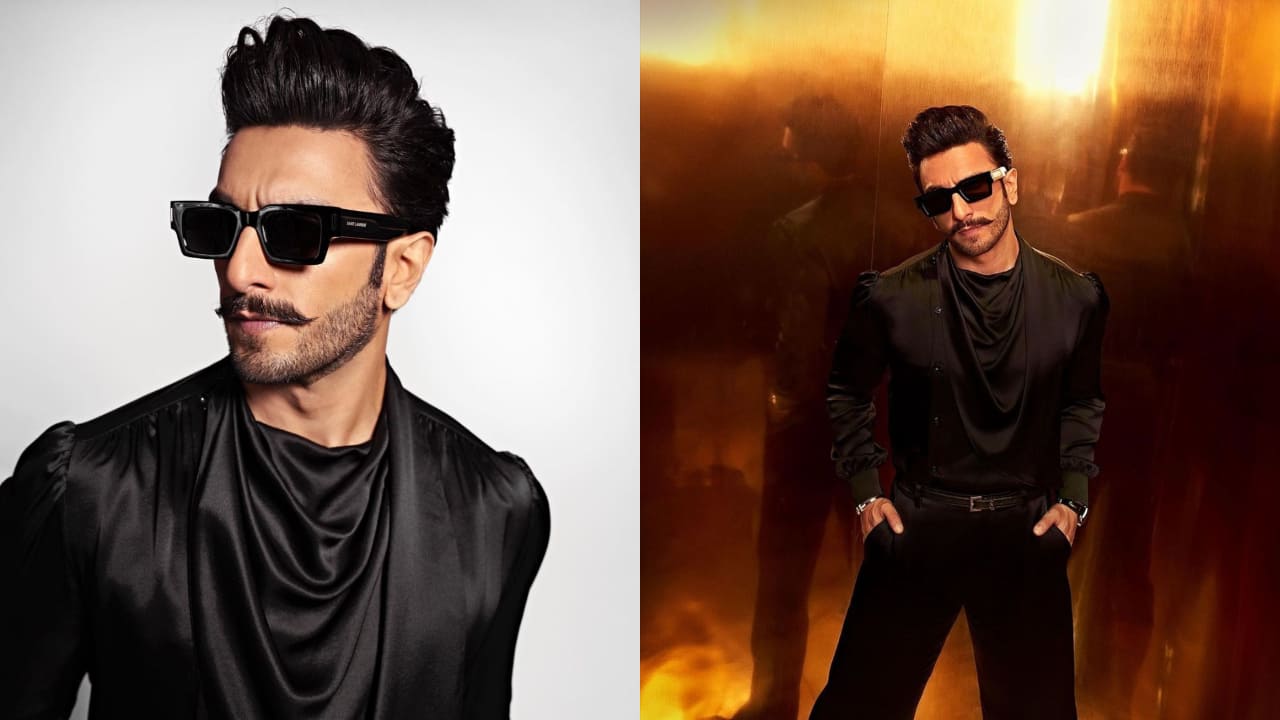 Deepika Padukone's fashion choices consistently reflect her ability to strike the perfect balance between sensuality and sophistication. Her recent appearance in the sleeveless bodycon dress was a prime example of how she knows how to make heads turn and leave a lasting impression. With her innate fashion sense, Deepika never fails to up the fashion fever, setting new standards with every outfit she wears.
Deepika Padukone's attention to detail when it comes to her overall look is truly commendable. In addition to her stunning dress, her hair, makeup, and accessories played a crucial role in completing her amazing outfit. Her choice of accessories, in particular, added a touch of glamour to her entire appearance.
To start with, her choice of a gold-tone glossy finished neckpiece from Cartier was nothing short of exquisite. The neckpiece added a touch of shine and sophistication to her attire, complementing her dress beautifully. It was a statement piece that enhanced the overall look and brought an element of luxury to her ensemble. Deepika's ability to select accessories that seamlessly blend with her outfit showcases her fashion finesse.
Her hair and makeup also played a significant role in elevating her appearance. Deepika's makeup was undoubtedly on point, enhancing her natural beauty while keeping the focus on her attire and the statement neckpiece. Her hairstyle was elegantly done, allowing her to showcase the intricate details of the neckpiece. The overall coordination of hair, makeup, and accessories demonstrated her meticulous approach to achieving a complete and cohesive look.
The change in her hairstyle to beach waves was a refreshing departure from her usual elegance. It created a relaxed and carefree attitude that beautifully complemented her outfit, adding a touch of effortlessness to her appearance. This style shift highlighted Deepika's ability to experiment and adapt to different looks, proving that she's not afraid to step out of her comfort zone and embrace a more laid-back vibe when the occasion calls for it.
From head to toe, Deepika Padukone's fashion choices are consistently on point. Her choice to switch to beach waves for this appearance demonstrated her commitment to leaving a lasting impression, not just with her outfit and accessories but also with her hairdo. It's yet another example of how she continues to amaze and inspire fashion enthusiasts with her impeccable style and her knack for paying attention to every detail of her look.