Deepika Padukone serves PERFECTION in black backless bodysuit with cargo jeans and expensive Louis Vuitton bag
Bollywood is a realm of endless entertainment, fashion, and glamour, and Deepika Padukone stands out as one of its most beloved fashion icons. The "Fighter" actress has long been recognized for her ability to consistently dazzle with her exceptional fashion choices. Recently, the talented actress, known for her role in "Singham Again," graced the streets of Bandra, and in doing so, effortlessly redefined style and elegance.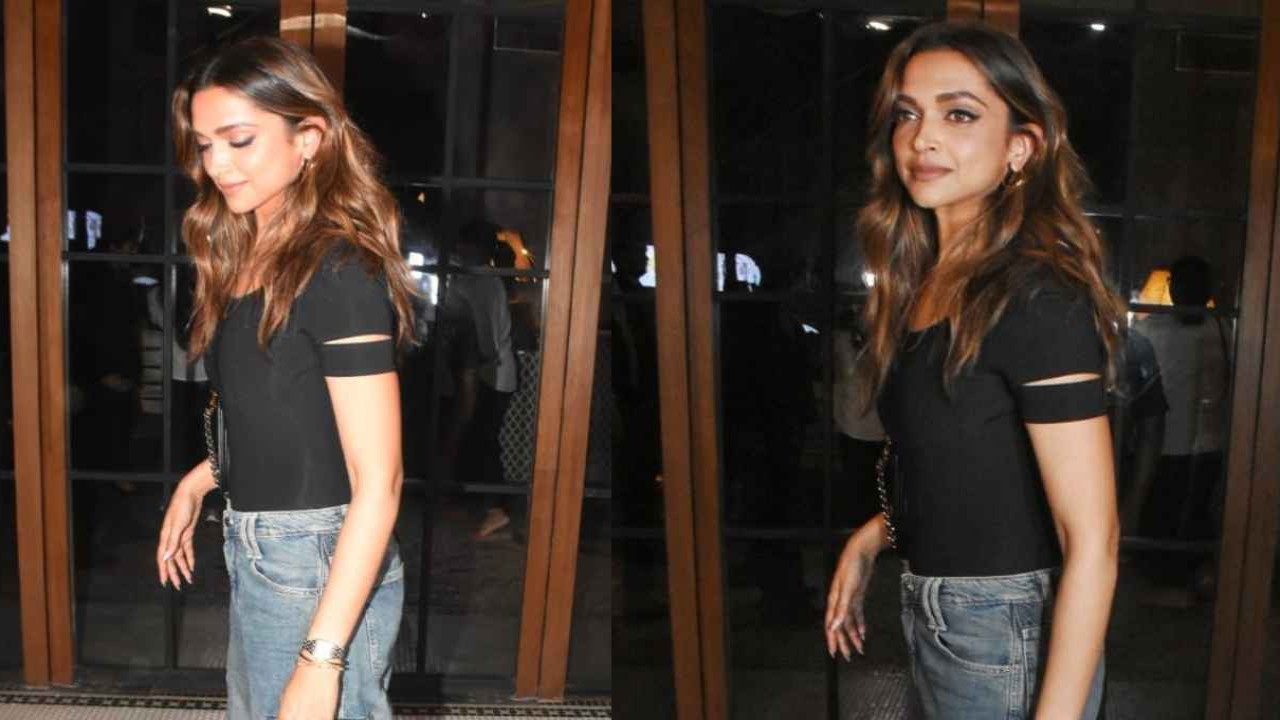 Deepika Padukone, celebrated for her timeless beauty and impeccable fashion sense, never ceases to impress with her latest looks. Her fashion choices consistently leave her admirers in awe, and this particular appearance was no exception. As she stepped out in Bandra, Deepika brought a fresh wave of style and grace to the streets, reminding everyone why she is considered a true fashion icon.
Deepika Padukone's fashion journey is a testament to her understanding of the power of clothing as a means of self-expression and artistry. Her latest look in Bandra was a reflection of her unique style, charisma, and ability to set trends that captivate both the fashion world and her countless fans. Whether on the silver screen or the streets of Bandra, Deepika's fashion choices never fail to make a statement, making her a beloved and enduring figure in the world of glamour and style.
The talented actress, known for her role in "Om Shanti Om," made an interesting pairing choice for her black Helmut Lang bodysuit. She chose to pair it with anthracite grey mid-rise cargo jeans, which offered a straight and comfortable fit. These stylish cargo jeans were not only fashionable but also practical, featuring front pockets and leg pockets that added an element of utility to her ensemble.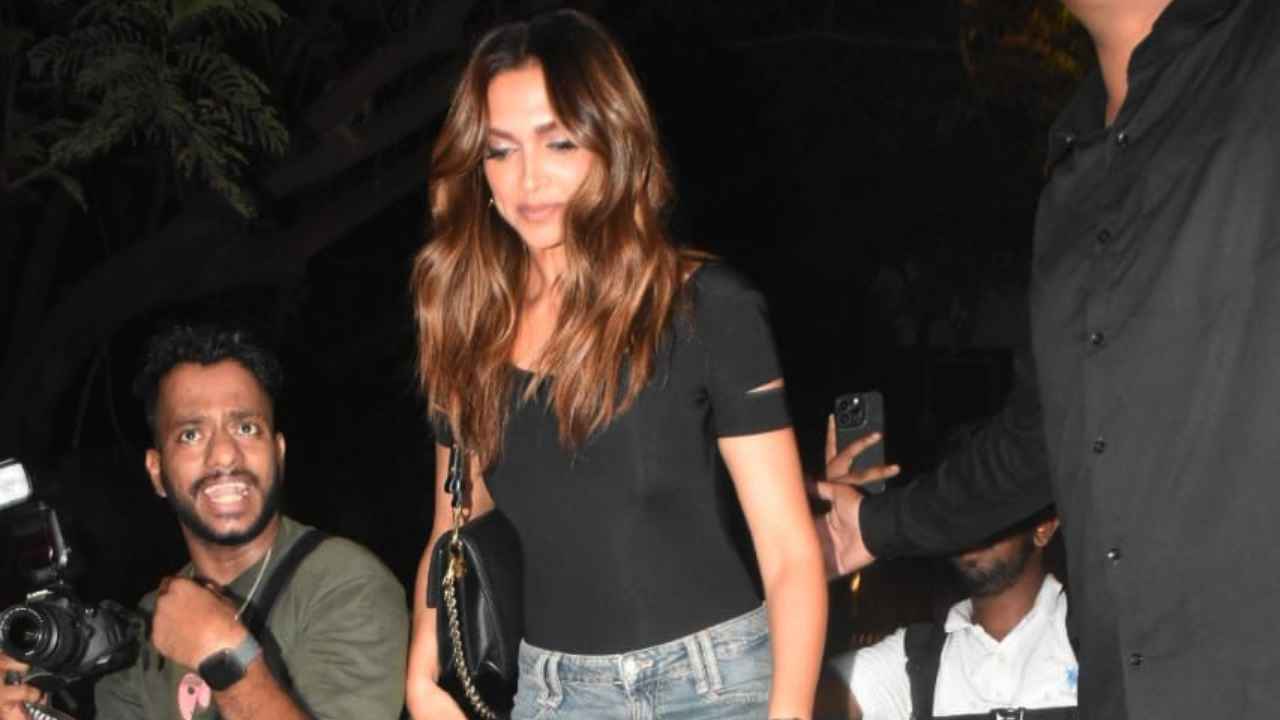 These gorgeous denims featured a top metal button fastening, contributing to their overall aesthetic. Deepika's choice of these cargo jeans highlighted her ability to blend style and comfort, creating a well-balanced and contemporary look that was perfect for various occasions. It showcased her knack for taking fashion risks and successfully pulling off unique combinations with flair.
Deepika Padukone's ensemble was not only stylish but also practical, as she completed it with a pair of comfortable white sneakers. This choice of footwear added a touch of casual charm to her look, making it versatile for everyday wear.
However, she didn't stop there. The talented "Pathaan" actress went above and beyond to accessorize her outfit with the timeless black mini Dauphine bag by Louis Vuitton, featuring gold hardware. This designer bag added a touch of luxury and sophistication to her overall look, making it clear that Deepika knows how to balance comfort and style while incorporating high-end fashion accessories. Her choice of accessories showcased her impeccable taste and ability to effortlessly combine comfort and glamour in her fashion choices.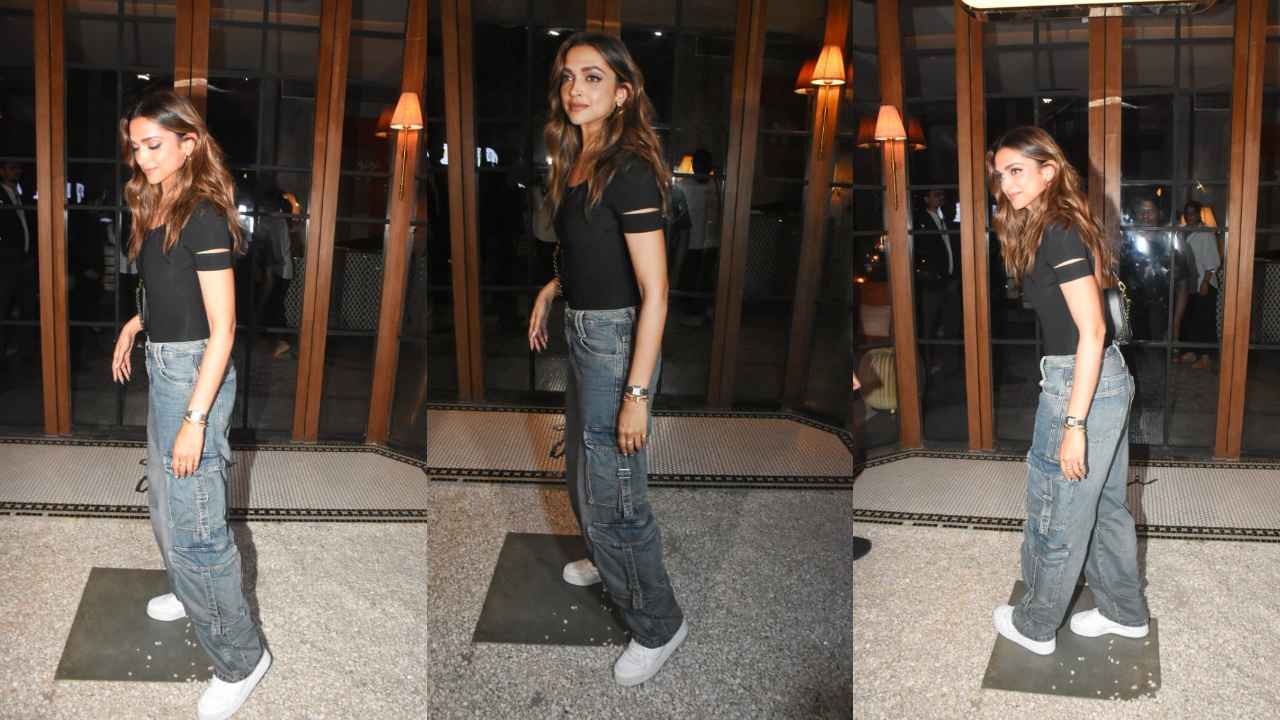 Deepika Padukone's choice of the black mini Dauphine bag by Louis Vuitton, valued at approximately Rs. 3,25,000, added a touch of luxury and opulence to her ensemble. The designer bag elevated the entire look, serving as a statement piece that highlighted her sense of style and sophistication.
Furthermore, the diva accessorized her look with a matching watch, bracelets, and a ring, which added the perfect finishing touches to her outfit. These accessories were not only coordinated with her overall look but also reflected her attention to detail and her ability to harmonize various elements into a cohesive and fashion-forward ensemble. Deepika's choice of accessories left fashion enthusiasts and admirers totally obsessed, underscoring her standing as a true style icon in the industry.
Deepika Padukone's sleek look was truly brought to life by her striking blonde brown-colored hair, which she recently debuted. This fresh hair color added a bold and vibrant dimension to her appearance. The talented actress, known for her role in "Singham Again," left her hair open and styled it into loose waves. This hairstyle exuded a sense of effortlessness and complemented her overall look with a touch of glamour.
Complementing her hair, Deepika's makeup was oh-so-glamorous. Her sleek eyeliner added definition to her eyes, making them stand out and enhancing her captivating gaze. The blushed cheeks contributed a healthy and youthful flush to her complexion, while the choice of neutral lipstick added an elegant and understated finishing touch to her overall outfit.
Deepika Padukone's impeccable sense of style and beauty choices, from her hair color to her makeup, showcased her ability to adapt to different looks and to effortlessly elevate her fashion game. Her latest appearance was a true testament to her standing as a fashion icon, and it's no wonder that she continues to captivate the fashion world and her fans with her evolving and impeccable style.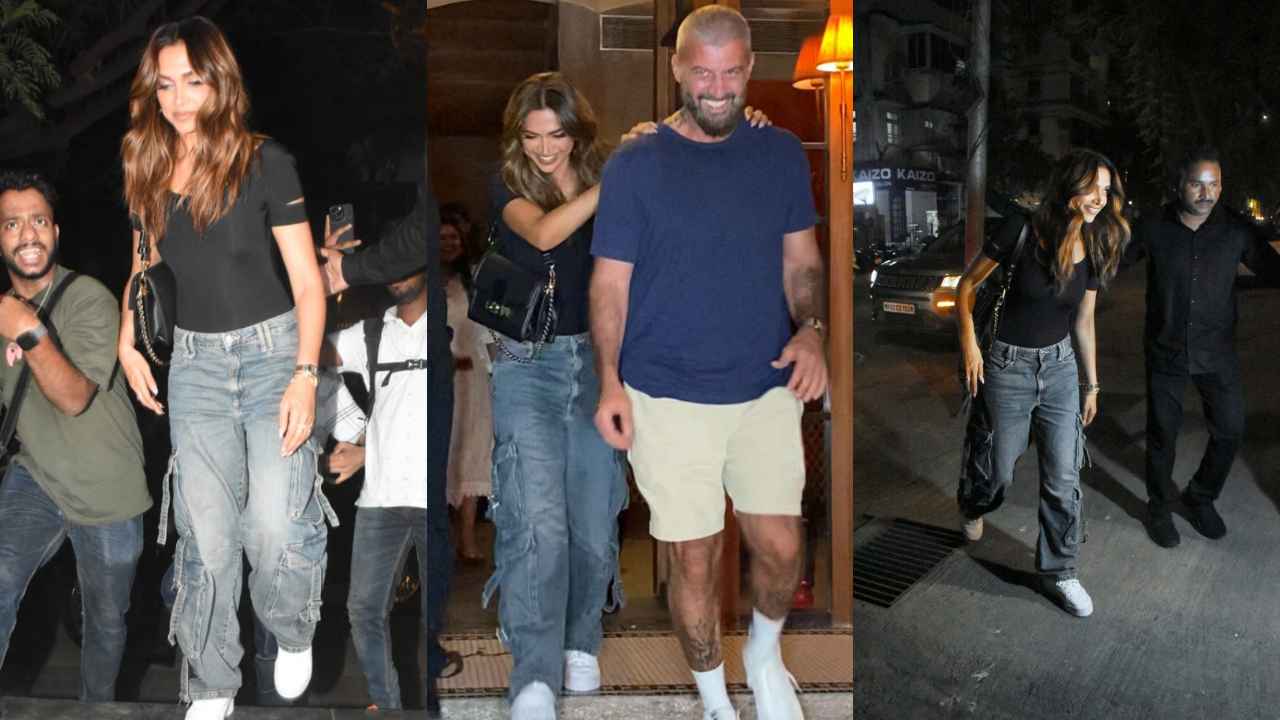 It's safe to say that Deepika Padukone, the talented actress known for her role in "Chennai Express," once again showcased her fashion prowess with her recent ensemble. Her ability to seamlessly combine a black backless bodysuit, cargo jeans, and a luxurious Louis Vuitton bag was a testament to her fashion sensibilities. This ensemble was a masterclass in elegance and style, underlining her position as a true fashion icon.
Deepika's fashion choices consistently push the boundaries of style, demonstrating that she has a unique flair for combining various elements to create cohesive and remarkable looks. Her latest appearance was no exception, reaffirming that when it comes to fashion, she indeed reigns supreme. Her fashion acumen and her ability to effortlessly blend comfort and luxury are qualities that continue to leave her admirers and the fashion world in awe.