Allu Arjun showcases drop dead dapper style in brown waistcoat
While the internet might not always be teeming with men's fashion inspiration, there are a select few male actors who consistently manage to turn heads and set the bar high with their killer style. Allu Arjun is undoubtedly one such celebrity who effortlessly exudes swagger and oozes charisma through his fashion choices. He has a natural flair for fashion and regularly hits the mark with his exceptional sense of style, consistently achieving a flawless 10 out of 10 look.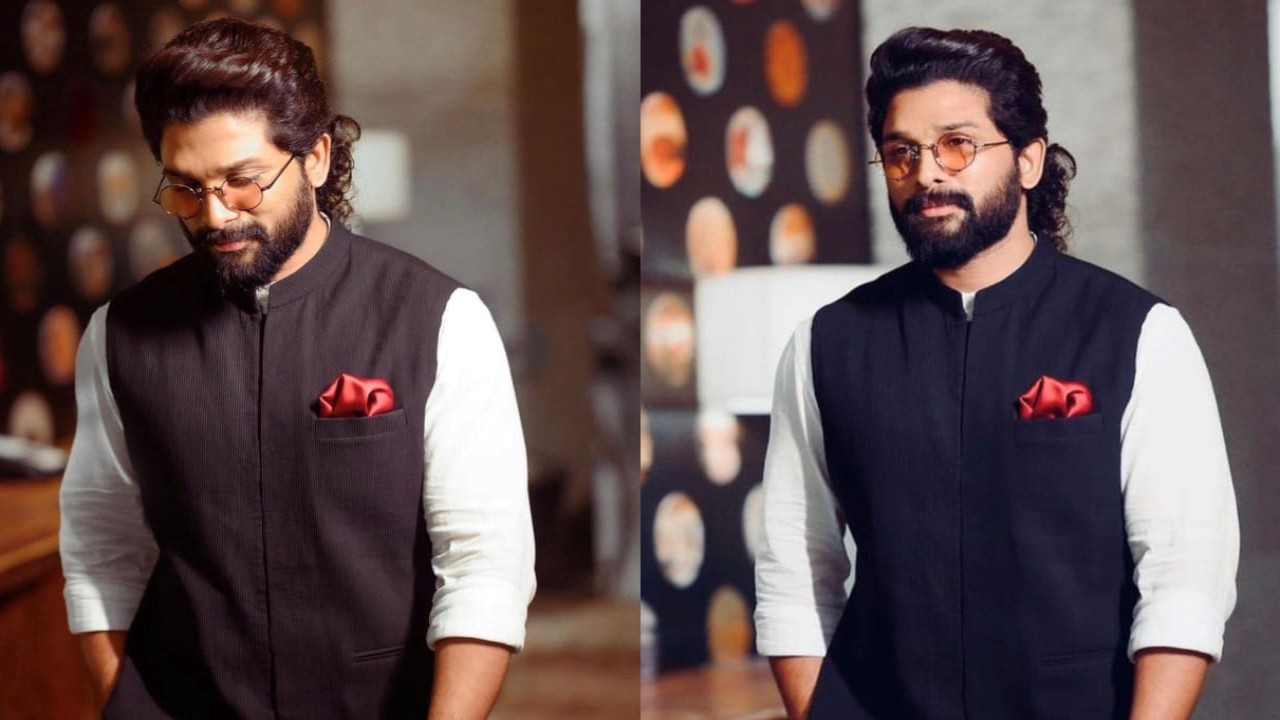 Allu Arjun's fashion versatility is a testament to his style prowess. Whether he's donning a fitted suit on the red carpet or sporting casual attire in his day-to-day life, he knows how to make a statement and capture attention. His fashion choices are a perfect blend of sophistication and trendiness, and he has a remarkable ability to pull off any look with panache. Allu Arjun's confidence and charm shine through his attire, making it impossible not to be captivated by his fashion sense.
In the realm of men's fashion, Allu Arjun is undoubtedly a trendsetter and a source of inspiration. He has the unique capability to not only follow the latest fashion trends but also set his own, making him a style icon for many. With his innate fashion sense and the ability to make hearts skip a beat, Allu Arjun proves that men's fashion is not to be underestimated, and he is a force to be reckoned with in the world of style and fashion.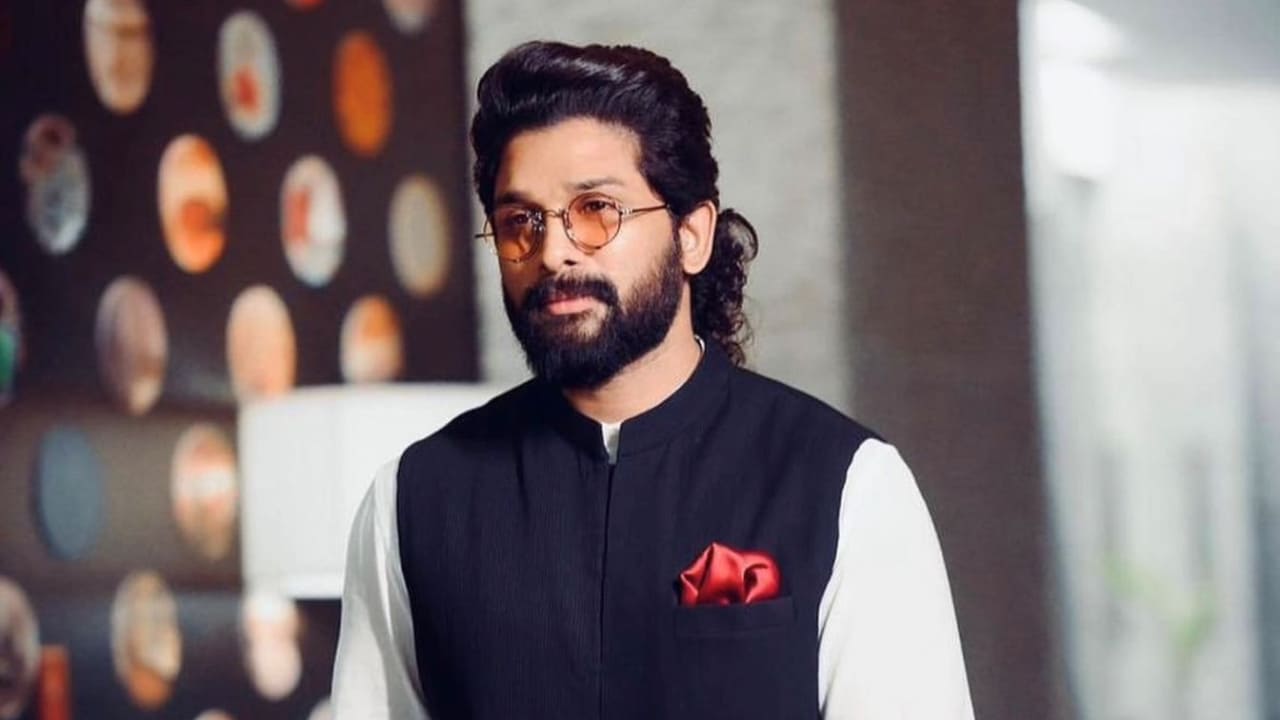 Allu Arjun, the phenomenal actor who recently clinched the prestigious National Award for Best Actor for his outstanding performance in "Pushpa: The Rise – Part 1," has consistently left audiences in awe, not only with his acting prowess but also with his exquisite sartorial sense. His remarkable achievements in the world of cinema are indeed praiseworthy, and he brings the same level of dedication and excellence to his fashion choices.
Allu Arjun's fashion sense is an extension of his on-screen charisma. He seamlessly combines his acting skills with his ability to make a style statement. Whether he's portraying a character on the big screen or making public appearances, his wardrobe choices always exude confidence and elegance. His fashion journey is a testament to his growth as a versatile actor and a style icon in the making.
His recent National Award win further solidifies his status as a true artist, and his remarkable taste in fashion underscores his versatility. Allu Arjun has consistently impressed us not only with his acting but also with his exceptional sartorial choices, proving that he is a multifaceted talent who knows how to command attention, both on and off the screen. His unique blend of talent and style has made him a role model for many aspiring actors and fashion enthusiasts alike.
Allu Arjun's fashion choices at the National Award ceremony were nothing short of remarkable. He effortlessly turned heads in a stylish white suit, exhibiting his distinct charm and effortless poise. His choice of attire not only showcased his impeccable fashion sense but also highlighted his confident demeanor. Allu Arjun's attention to detail in his outfit demonstrated that he is not just a superb actor but also a fashion icon in his own right. His presence at the National Award ceremony was a true reflection of his versatility and flair for style.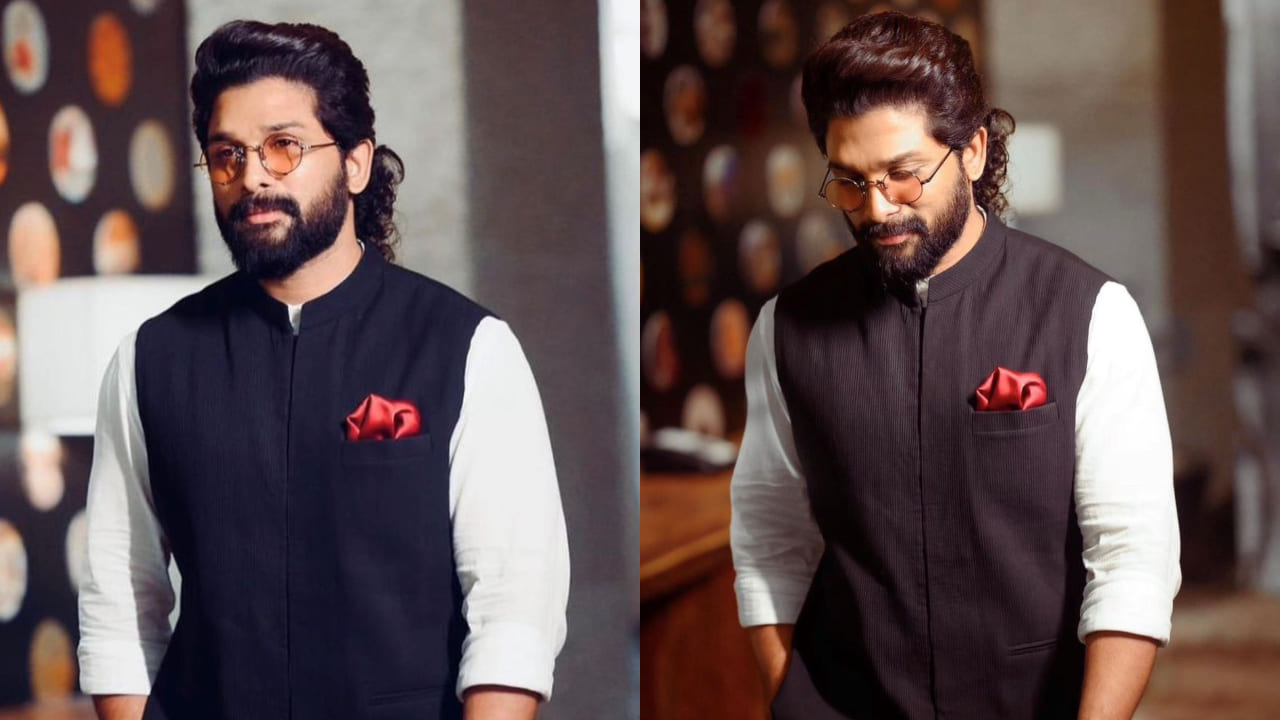 Recently, during the 69th National Awards in 2023, Allu Arjun once again displayed his ability to effortlessly switch between different styles. This time, he chose traditional attire, further underscoring his versatility and impeccable fashion sense. He looked nothing short of regal and elegant in a cream-colored kurta and dhoti, paired with a shawl and a traditional pair of shoes. His traditional outfit perfectly complemented the grandeur of the occasion and showcased his appreciation for cultural and ethnic fashion.
Allu Arjun's ability to transition from a modern, suave white suit to a traditional and regal Indian outfit highlights his fashion adaptability and his innate sense of style. His consistent ability to make the right fashion choices for each occasion only reinforces his status as a prominent fashion icon. Whether he's donning contemporary or traditional attire, Allu Arjun never fails to leave a lasting impression with his exceptional fashion sense.
Allu Arjun, the stylish and charismatic actor who never fails to make a fashion statement, once again left onlookers in awe with his choice of attire at the 69th National Awards 2023 celebrations. His impeccable fashion sense was on full display as he donned a stunning traditional outfit for the occasion.
Beginning with a crisp white shirt, Allu Arjun's attire truly came to life with the addition of a brown waistcoat featuring a mandarin collar. The brown waistcoat was undeniably the showstopper of his outfit, stealing the spotlight with its classic yet distinctive design. The mandarin collar, known for its timeless appeal, added an extra layer of sophistication to the ensemble, highlighting Allu Arjun's attention to detail and fashion finesse.
Allu Arjun's outfit at the National Awards once again exemplified his ability to seamlessly blend tradition with modernity, showcasing his unique and unparalleled style. He proved that making a statement doesn't always require elaborate or over-the-top attire; sometimes, it's the subtle, well-chosen elements, like the brown waistcoat with a mandarin collar, that truly steal the show and set the fashion standard. Allu Arjun continues to be a source of inspiration for those who appreciate the art of dressing with elegance and flair.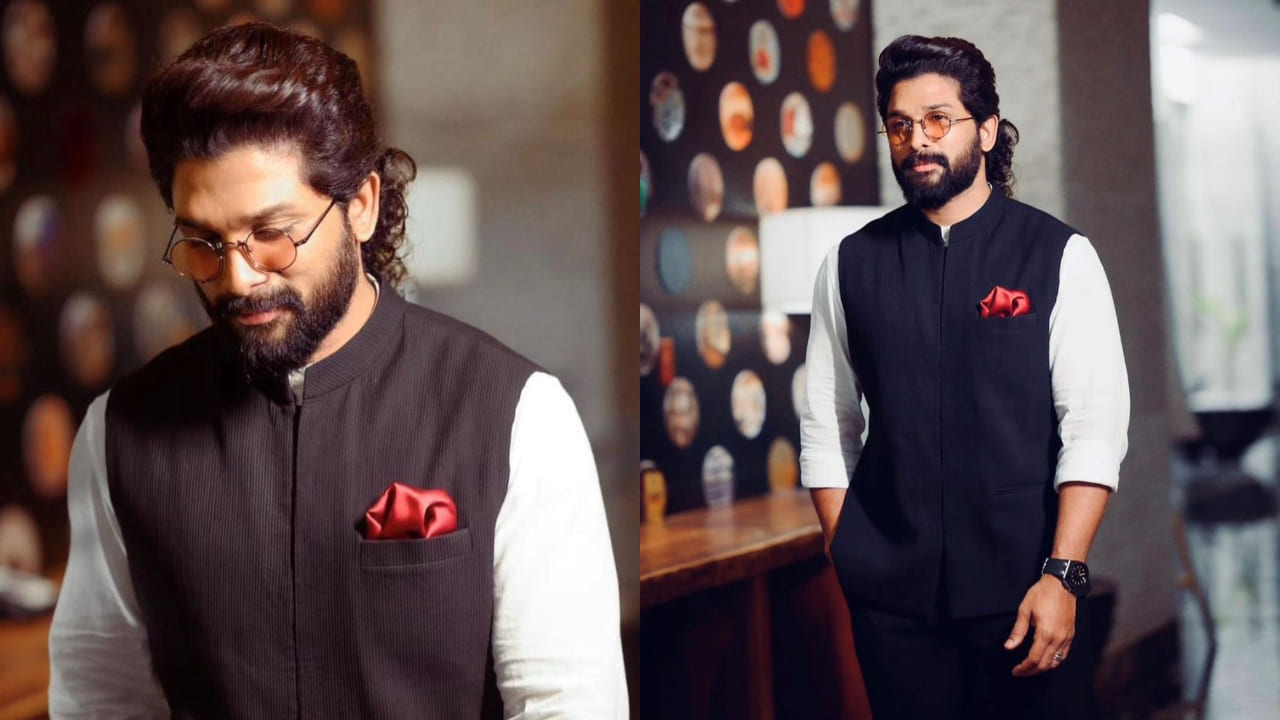 Allu Arjun's choice of attire at the 69th National Awards was a stunning creation by the renowned designer Anita Dongre. This exquisite ensemble perfectly blended traditional and contemporary elements, making it a fashion masterpiece. The intricate embroidery and the flattering silhouette of the outfit were the defining features that added a touch of opulence and sophistication to his appearance.
In this Anita Dongre creation, Allu Arjun looked nothing short of regal and elegant. The outfit accentuated his charismatic presence and showcased his impeccable taste in fashion. His attention to detail was evident in every aspect of his ensemble, from the choice of fabric to the intricate embroidery work. It was a testament to his commitment to looking his best on such a prestigious occasion.
Allu Arjun's outfit at the National Awards underscored his ability to seamlessly blend the traditional with the contemporary, creating a look that was both culturally rich and stylish. The collaboration with Anita Dongre, a prominent name in the fashion industry, further emphasized his dedication to making a fashion statement that resonates with fans and fashion enthusiasts alike. It's clear that Allu Arjun's commitment to looking his best goes beyond the screen, and his fashion choices continue to be a source of admiration and inspiration for many.
Allu Arjun's commitment to style goes beyond just his clothing choices; it extends to his grooming and accessories. His long hair, neatly kept mustache and beard, and spherical sunglasses are the key elements that added a rustic and hip touch to his overall look at the 69th National Awards. These aspects of his appearance are in perfect harmony with his outfit and serve to enhance his naturally great looks.
Allu Arjun's long hair, styled to perfection, exudes a sense of rugged charm that complements the traditional attire he chose to wear. His mustache and beard, carefully maintained, add a dash of masculinity and maturity to his appearance. It's a testament to his understanding of how grooming can play a pivotal role in completing an overall look.
The spherical sunglasses he wore were the icing on the cake, adding a contemporary and trendy touch to his ensemble. These accessories, combined with his hairstyle and grooming, showcased Allu Arjun's dedication to fashion and the influence that well-thought-out details can have on the overall impact of an outfit.
The collaborative efforts of skilled stylists Ashwin Mawle and Hassan Khan, combined with Allu Arjun's own fashion sense, result in a flawless ensemble that enhances his innate great looks. The overall effect is a blend of tradition and modernity, ruggedness and sophistication, making him a standout fashion icon in the industry.