Deepika Padukone casts her magic spell in a purple fur Naeem Khan outfit at the Oscars after-party!
Deepika Padukone, a beloved actress in the Bollywood industry, has continually made her fans proud with her remarkable achievements. Her recent appearance as a presenter at the 95th Academy Awards garnered immense attention, and all eyes were on her ever since she left Mumbai. As expected, Deepika did not disappoint, leaving her fans and admirers utterly speechless with her stunning all-black attire. She looked as gorgeous as ever and left an indelible impression at the prestigious event.
Deepika Padukone chose to cast her magic spell in a Louis Vuitton mermaid gown, a choice that added a touch of sophistication and style to her red carpet appearance. However, it wasn't just her attire that made her stand out. Her killer smile and confident presentation on the Oscars stage added the perfect finishing touch to her overall look, leaving the audience in awe.
After the awards ceremony, Deepika Padukone continued to captivate with yet another look at the Oscars after-party. Her fashion choices are consistently eye-catching, and this latest look is no exception. As she continues to turn heads with her stunning appearances on the international stage, Deepika Padukone remains an inspiration to her fans and an embodiment of grace and charm in the world of cinema.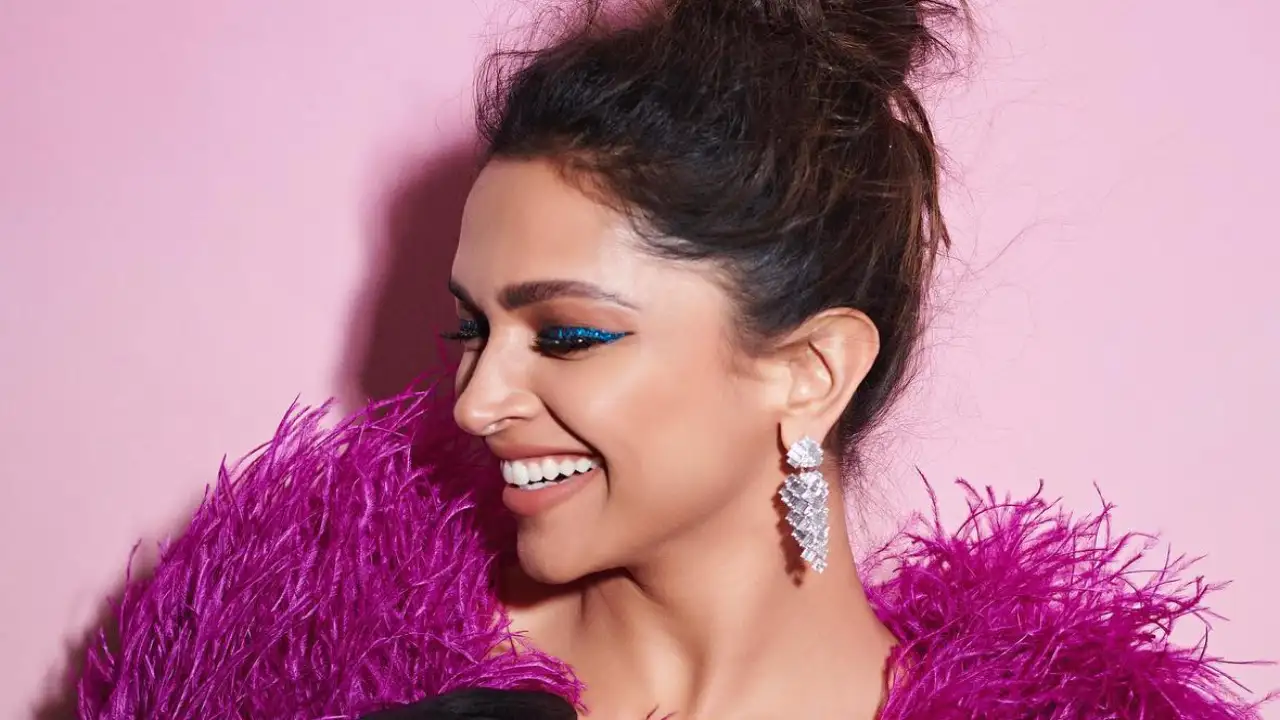 Deepika Padukone's second look at the 95th Academy Awards undoubtedly set the internet ablaze with excitement. The actress made a bold and fashion-forward statement in a funky purple-lavender fur ensemble by Naeem Khan's couture. Her outfit exuded a playful yet sophisticated vibe, showcasing her willingness to experiment with her style and stand out on the global stage.
The ensemble consisted of a furry short skirt that added a touch of whimsy to her overall look. Paired with a black top featuring matching furry sleeves and a furry neckline, Deepika's outfit was a perfect blend of contrasting elements – the extravagance of fur with the simplicity of black. This daring combination demonstrated her fashion-forward sensibility and her ability to embrace unconventional trends with elegance.
Deepika Padukone's outfit at the Oscars not only highlighted her bold fashion choices but also reinforced her status as a global style icon. Her ability to seamlessly transition between different looks and make a memorable impact at such prestigious events is a testament to her influence in the world of fashion and cinema.
Deepika Padukone completed her daring look at the 95th Academy Awards with a series of stylish and complementary accessories. She wore a pair of fashionable black sheer stockings, which added a touch of sophistication to her ensemble. These stockings, along with her black pumps, created a seamless and elegant look from head to toe.
To infuse a vintage touch into her outfit, the Piku star opted for a pair of elbow-length gloves. These gloves were a statement piece that contributed to the overall charm of her appearance, adding a hint of classic Hollywood glamour.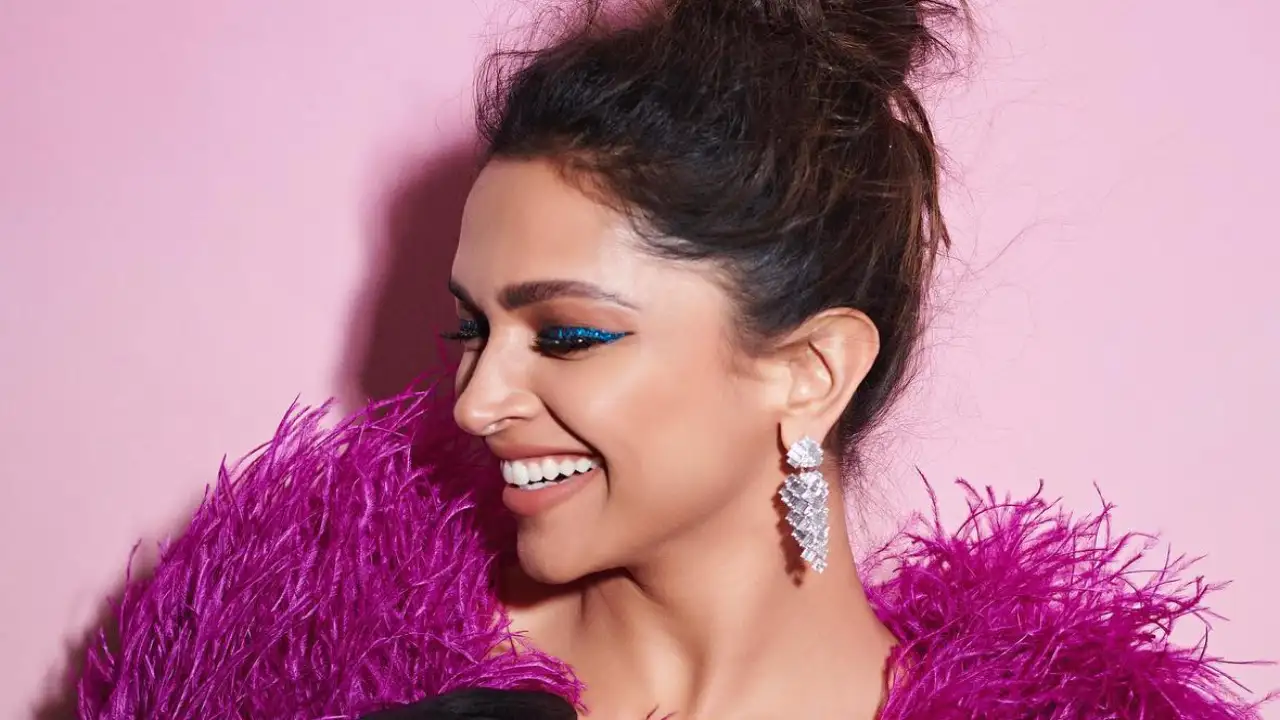 In terms of makeup, Deepika Padukone went for a bold and captivating style. Her eye makeup featured a smoky eye look with the characteristic winged liner, accentuating her eyes and giving them a captivating allure. Her choice of dewy makeup with nude lips added a touch of freshness to her overall look, making her stand out even more in the spotlight.
For her hairstyle, the actress tied her hair in a messy bun, a choice that was both chic and modern. The messy bun complemented her attire while maintaining a sense of casual elegance. To complete her look, Deepika accessorized with Cartier jewelry, adding a touch of luxury and sophistication that perfectly complemented her overall appearance.
Deepika Padukone's attention to detail and her ability to harmonize her attire, makeup, and accessories are a testament to her fashion finesse. Her unique and captivating style choices continue to capture the imagination of fashion enthusiasts around the world, solidifying her status as a true fashion icon.
Deepika Padukone is currently in high gear for her upcoming film "Fighter," in which she has been rigorously shooting alongside the talented Hrithik Roshan. The anticipation for this film is palpable, as fans eagerly await the pairing of these two accomplished actors in what promises to be an exciting project. With their combined star power and acting prowess, "Fighter" is undoubtedly a film to watch out for.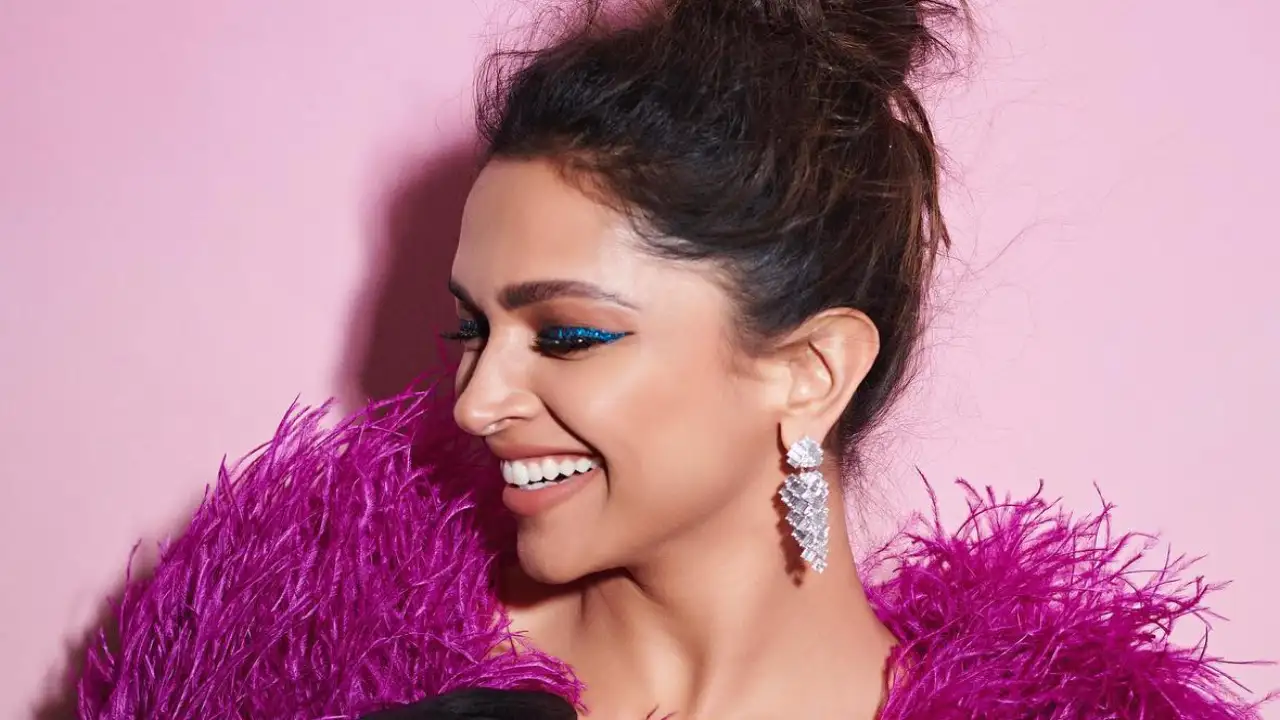 In addition to "Fighter," Deepika Padukone has a lineup of other thrilling projects on her plate. Among them is Nag Ashwin's "Project K," a highly anticipated film that also features Prabhas, Amitabh Bachchan, and Disha Patani. The ensemble cast alone is enough to pique the curiosity of moviegoers, and this project holds the promise of being a significant cinematic endeavor.
Another exciting venture in Deepika's portfolio is the official Hindi remake of the popular Hollywood film "The Intern," in which she will share the screen with the legendary Amitabh Bachchan. The film is poised to bring a fresh and engaging perspective to the storyline, and the pairing of these two exceptional actors is bound to generate considerable buzz and anticipation.
Deepika Padukone's busy schedule and her involvement in these diverse and highly-anticipated projects underscore her position as a leading figure in the Indian film industry. Her ability to choose projects that captivate audiences and her dedication to her craft continue to solidify her reputation as one of the most accomplished and influential actresses in Bollywood. As her fans eagerly await each of these releases, the future looks incredibly bright for Deepika Padukone and her exciting cinematic journey.