Palak Tiwari's black figure-hugging and full-sleeved gown with elegant train is specially made for date nights
Palak Tiwari, the talented actress and model, has certainly made a name for herself in the world of fashion with her distinct Gen Z style combined with elegance. Her recent outfit choice for her role in "The Virgin Tree" exemplifies her fashion prowess, proving that she knows how to make a lasting impression.
In this instance, Palak Tiwari chose a timeless black gown, a classic choice that never goes out of style. The choice of black exudes a sense of grace and charm, showcasing her understanding of the power of simplicity and sophistication in fashion. Black gowns have a universal appeal and can make a bold statement on any red carpet or event.
Palak's ability to blend a classic and timeless silhouette with her Gen Z style demonstrates her versatility and fashion-forward sensibilities. Her choice of attire not only complements her role but also highlights her own unique personality and style.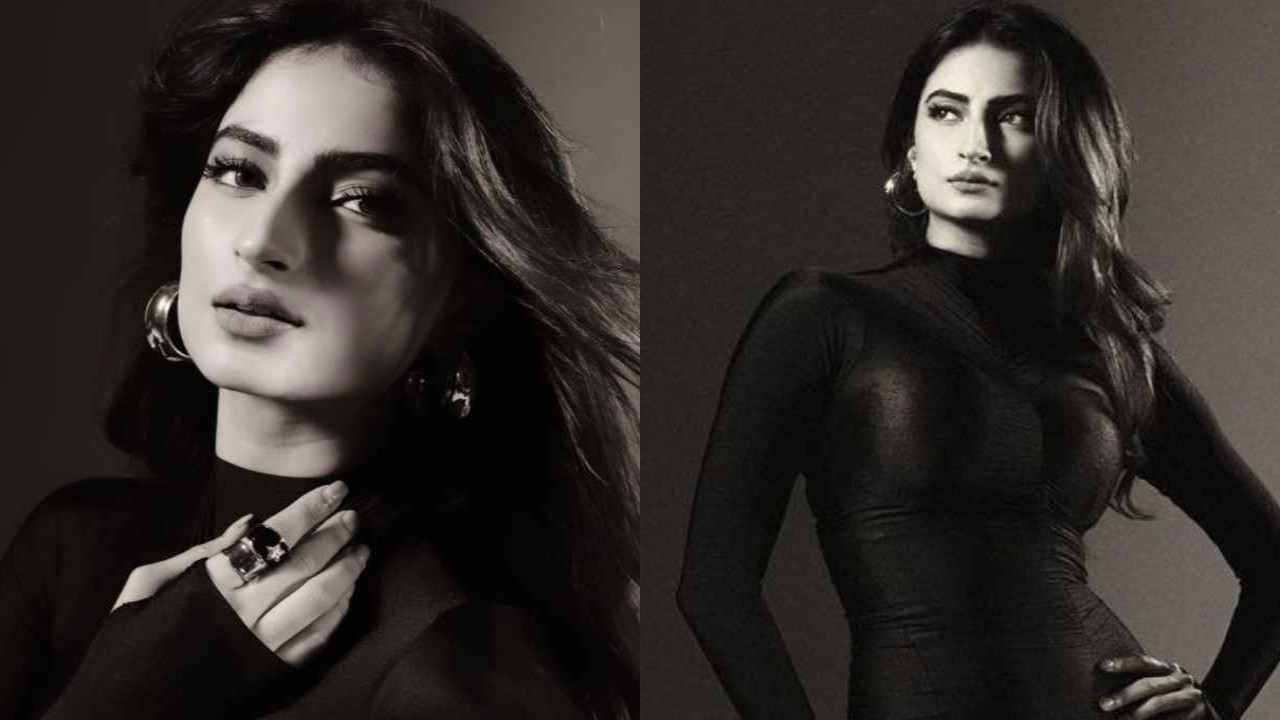 Fashion is often a reflection of one's personality and the ability to adapt to different trends and styles while maintaining one's individuality. Palak Tiwari's fashion choices continue to inspire and set trends, and she remains a rising star in the world of entertainment and fashion, known for her distinctive style that seamlessly blends elegance with contemporary flair.
Palak Tiwari's recent choice of a timeless black gown truly exemplified elegance and sophistication. The gown, with its floor-length design and elegant train, added a touch of glamour to her overall look. The train, cascading behind her as she walked, undoubtedly created a captivating and dramatic effect.
The full-sleeved, figure-hugging silhouette of the gown showcased the talented actress's stunning figure while maintaining an air of grace and charm. The way the gown wrapped around her body highlighted her impeccable sense of style and the understanding of how to balance elegance with a contemporary edge.
Palak Tiwari's choice of this gown demonstrated her ability to make a statement on any red carpet or event. The timeless black color, combined with the gown's design and fit, undoubtedly added to her aura of sophistication, making her a true fashion icon to watch.
Her fashion choices continue to impress, and she consistently sets the bar high for elegance and style in the entertainment industry.
Palak Tiwari's timeless black gown featured several remarkable details that contributed to its elegance and uniqueness.
The high neckline of the gown added an element of sophistication and class to the ensemble. High necklines often exude a sense of refinement and can create a striking and regal appearance.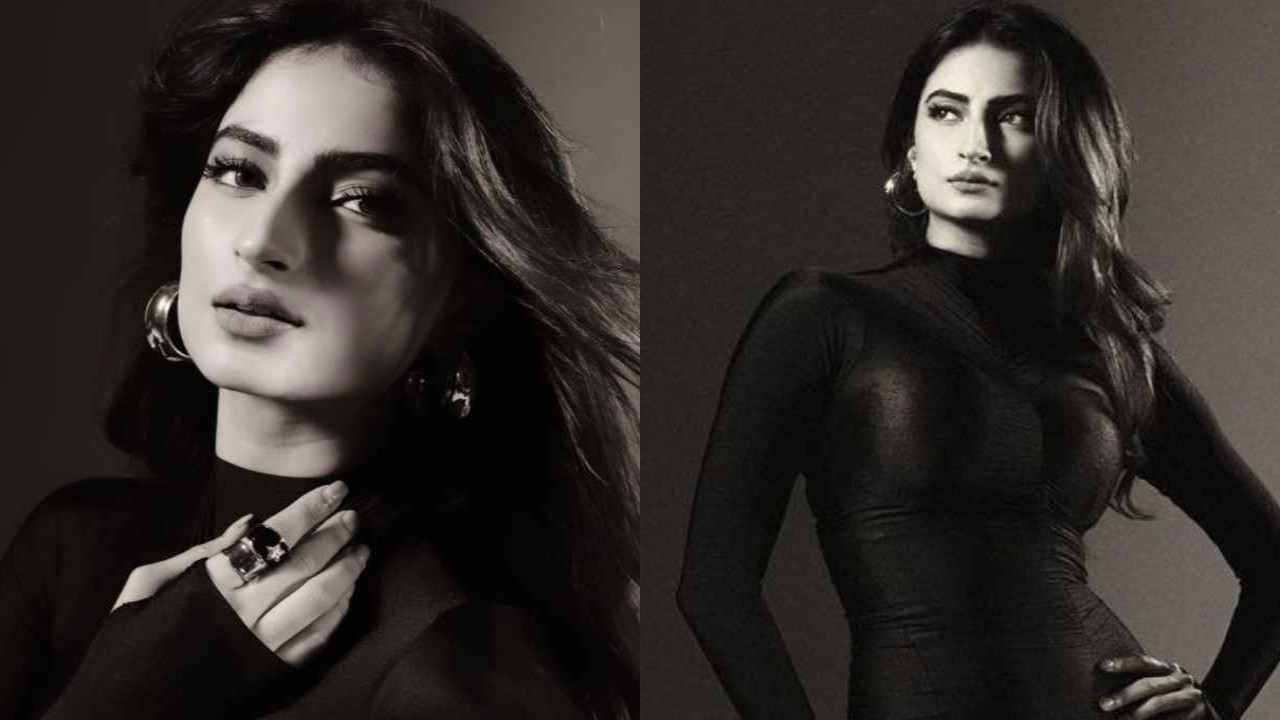 The ruched effect on the gown's fabric was another standout feature. Ruching not only adds depth and texture to the fabric but also enhances the overall visual appeal of the outfit. It can create interesting patterns and lines that catch the eye, making the gown even more captivating.
One of the most distinctive and edgy elements of the gown was the finger-less glove extensions at the sleeves' edges. These unique glove extensions added a contemporary and unconventional touch to an otherwise classic attire. Such unconventional accessories can transform a traditional gown into a fashion statement, showcasing the wearer's daring and creative fashion sense.
Palak Tiwari's ability to incorporate these unique details into her outfit demonstrates her keen eye for fashion and her willingness to experiment with style. This gown was not just elegant but also had a touch of edginess that set it apart and made it a memorable fashion choice.
Palak Tiwari's fashion choices consistently reflect a keen sense of balance and an understanding of how to enhance her overall look without overwhelming it. Her choice of accessories for this particular look exemplifies this approach.
She opted for statement hoop earrings, which added a touch of boldness and flair to her outfit without overshadowing it. Statement earrings can often be a focal point of an ensemble, and in this case, they likely contributed to a sense of modernity and individuality.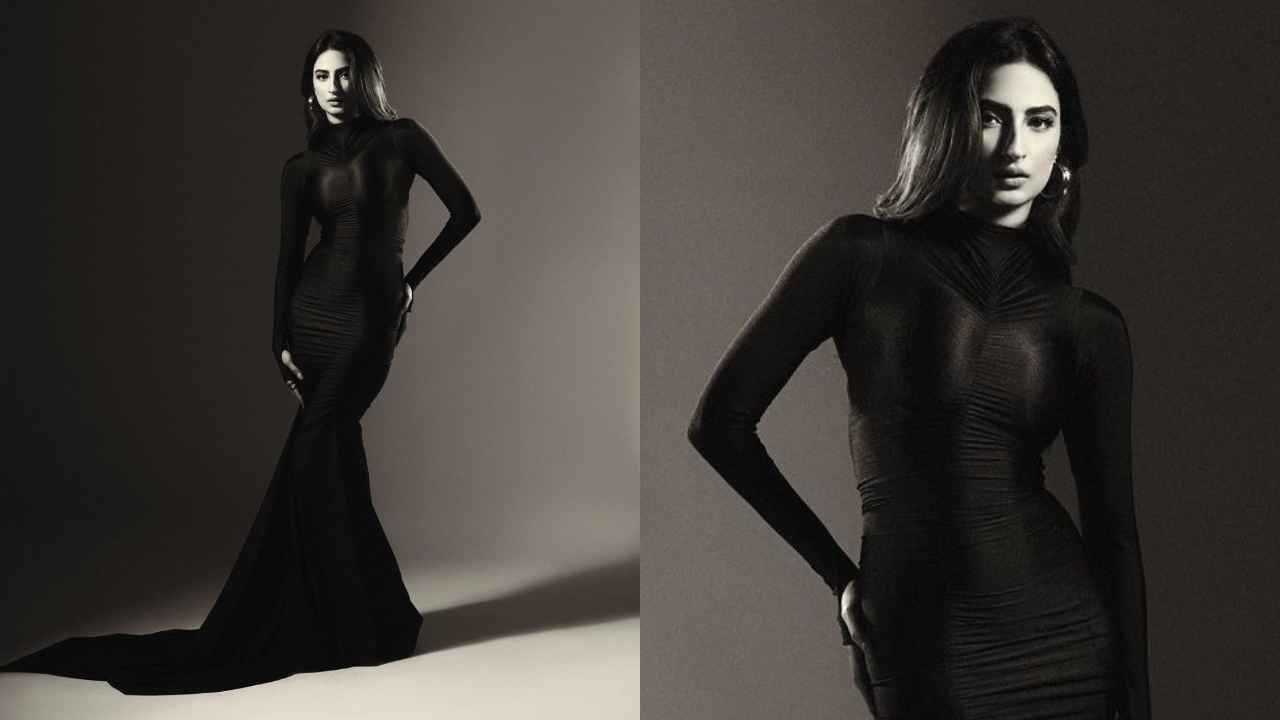 Matching these statement hoop earrings with an elegant ring demonstrated her attention to coordination and detail. The choice to keep her accessories minimal allowed her gown and overall appearance to remain the center of attention. By doing so, she maintained a sense of elegance and sophistication while still incorporating trendy elements into her outfit.
Palak Tiwari's fashion choices continue to showcase her ability to strike the right balance between boldness and elegance. Her understanding of how to use accessories to complement her look rather than overwhelm it underscores her status as a fashion-forward and style-savvy individual in the world of entertainment and fashion.
Palak Tiwari's attention to detail extended to her hair and makeup, which were perfectly aligned with her timeless black gown, enhancing her overall appearance.
Her luscious locks were styled into loose, flowing curls that cascaded gracefully down her shoulders. This hairstyle not only added a touch of flirtatious romance but also complemented the elegance of her gown. Loose curls are a versatile choice that can be both classic and contemporary, and in this case, they added a sense of effortless beauty to her look.
Her makeup was expertly done to accentuate her natural beauty. Mascara was used to emphasize her mesmerizing eyes, making them even more captivating. The application of highlighter likely enhanced her radiant features, giving her complexion a healthy and luminous glow. Her lipstick choice, designed to complement her overall look, further emphasized her lips and completed her makeup with a touch of sophistication.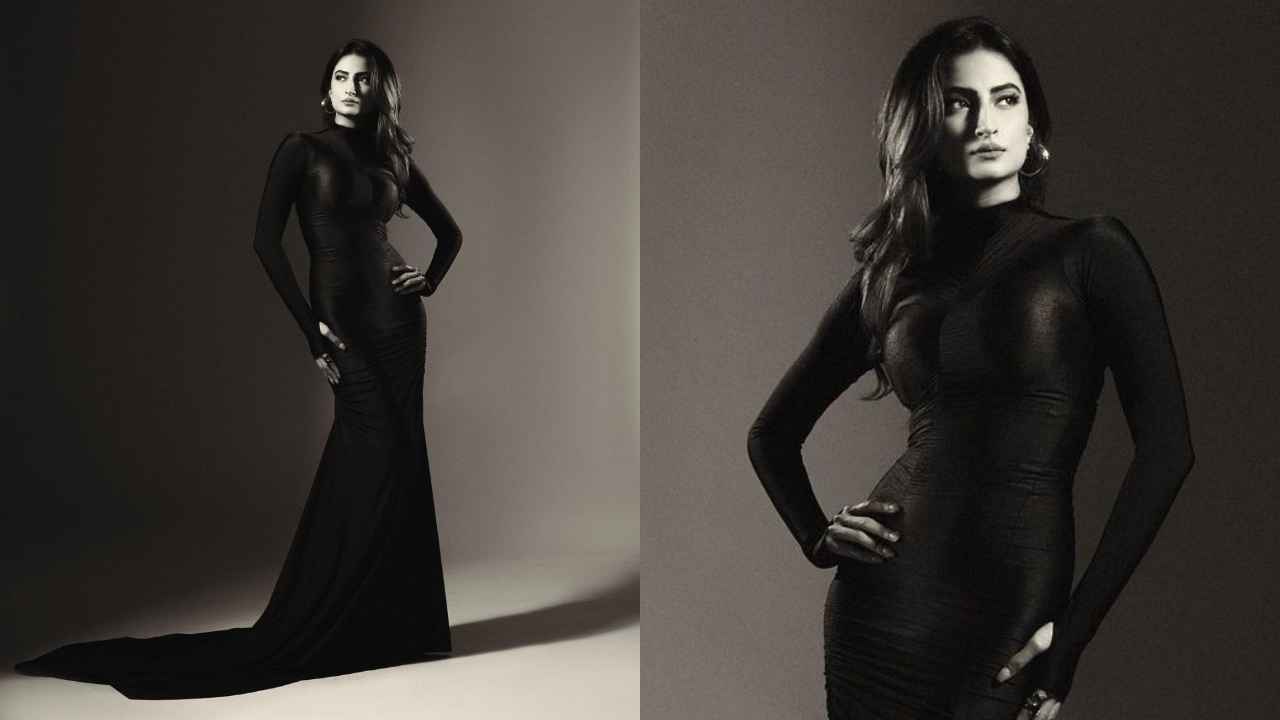 Palak Tiwari's coordinated hair and makeup choices not only showcased her beauty but also demonstrated her understanding of how to create a harmonious and polished appearance. The combination of her elegant gown, minimal yet stylish accessories, and well-executed hair and makeup made her a true standout at the event, confirming her status as a rising fashion and style icon.
Absolutely, Palak Tiwari's fashion choices and her ability to seamlessly blend timeless elegance with modern sophistication are sure to inspire many fashion enthusiasts and admirers. Her unique sense of style, attention to detail, and willingness to experiment with fashion elements make her a notable figure in the world of entertainment and fashion.
As she continues to make her mark in both fashion and entertainment, Palak Tiwari's influence is likely to grow. Her fashion-forward approach serves as a source of inspiration for those who appreciate a balance between classic and contemporary styles. Through her choices, she encourages others to embrace and express their individuality while maintaining a sense of elegance and grace.
Palak Tiwari's journey in the world of fashion and entertainment is one to watch, and her evolving style will undoubtedly continue to captivate and inspire those who follow her career.