Kiara Advani Empowers with Katha: Radiating Positive Vibes in Arpita Mehta's Jacket Ghagra Set!
Bollywood celebrities like Kiara Advani have a significant influence on fashion trends, and their ability to effortlessly blend traditional and contemporary styles continues to captivate the fashion world. Kiara recently made heads turn with her elegant and graceful appearance in a stunning jacket ghagra set designed by Arpita Mehta.
Arpita Mehta, known for her exquisite designs that celebrate Indian craftsmanship with a modern twist, created a masterpiece for Kiara Advani's ensemble. The jacket ghagra set is a fusion of traditional Indian attire with contemporary elements, showcasing the designer's ability to create unique and eye-catching ensembles.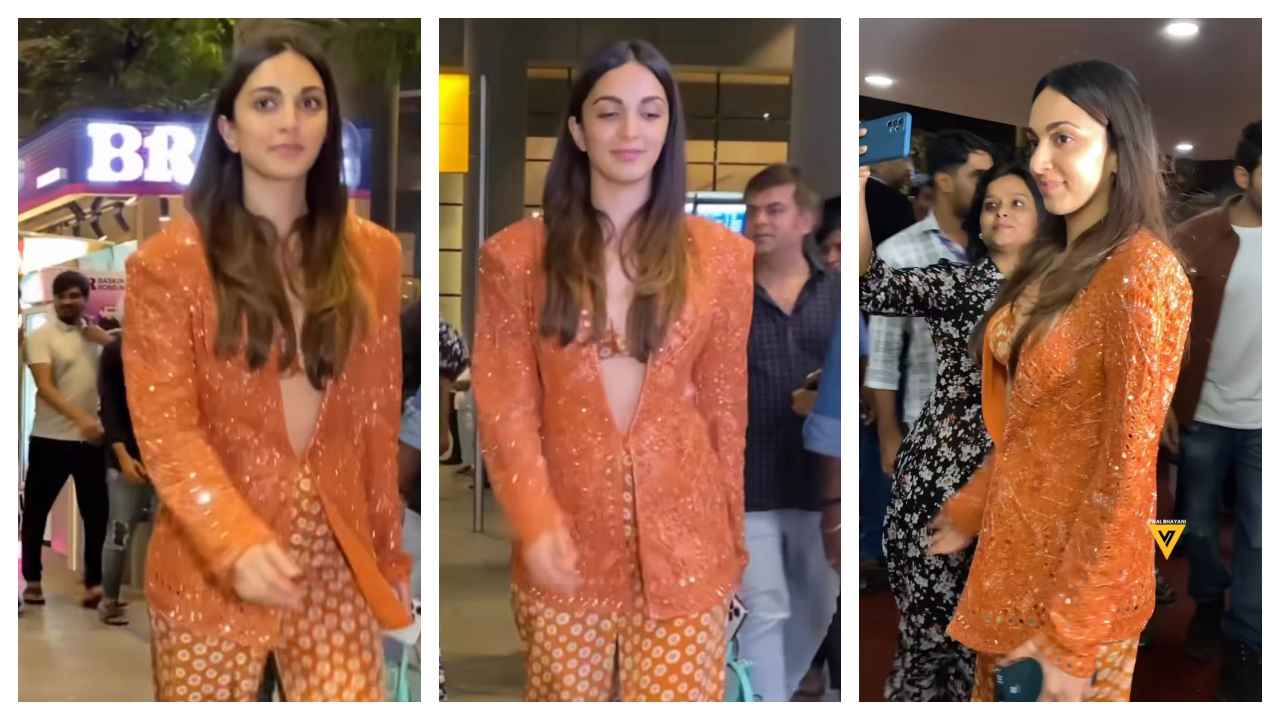 The jacket, with its intricate detailing and contemporary silhouette, adds a touch of sophistication and elegance to the outfit. It serves as a statement piece that elevates the entire look, making it perfect for special occasions and red carpet events.
The ghagra, a traditional Indian skirt, brings a sense of cultural richness to the ensemble. Its voluminous and flowing silhouette, paired with the jacket's tailored lines, strikes a perfect balance between traditional and modern aesthetics.
Kiara's choice to wear this Arpita Mehta creation demonstrates her fashion-forward approach and willingness to experiment with new styles. As a trendsetter, her appearance in the jacket ghagra set is likely to inspire fashion enthusiasts and set a new trend in the world of ethnic wear.
Elegance and grace are hallmarks of Kiara Advani's personal style, and this outfit perfectly captures her refined taste and fashion sensibility. Her confidence and poise further enhance the ensemble, leaving a lasting impression on everyone who admires her chic and sophisticated look.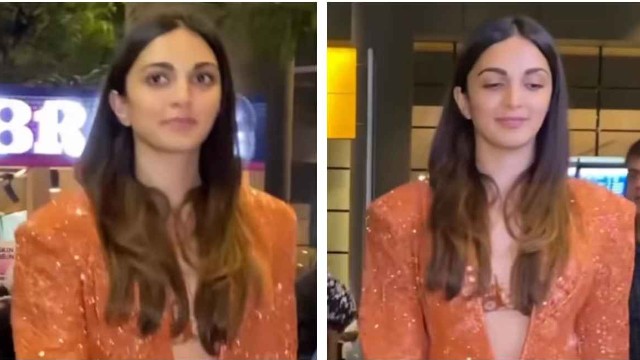 As part of the promotional tour for their upcoming movie "Satyaprem Ki Katha," Kartik Aaryan and Kiara Advani recently visited the pink city of Jaipur in Rajasthan. During the event, Kiara was seen donning a captivating fusion outfit that has caught the attention of fashion enthusiasts.
Kiara's fusional outfit combines traditional and contemporary elements, showcasing her fashion-forward approach and willingness to experiment with diverse styles. Let's take a closer look at the details of her ensemble that has gone viral.
The outfit might feature a blend of ethnic and modern aesthetics, such as a traditional Indian silhouette with contemporary embellishments or a fusion of Indian and Western attire. The fusion trend has gained popularity in recent years, allowing fashion enthusiasts to create unique and eclectic looks.
The color palette of Kiara's outfit might be a notable aspect, as Jaipur is known for its vibrant and rich colors, and the outfit may have been chosen to pay homage to the city's cultural heritage.
The choice of accessories might complement Kiara's fusional outfit, with a mix of traditional Indian jewelry and contemporary pieces. This balance between old and new further enhances the overall appeal of her look.
Kiara Advani is known for her impeccable style and elegance, and her appearance in this fusion outfit is likely to leave a lasting impression on fans and fashion enthusiasts. As the pictures from the event have gone viral, her ensemble might inspire others to experiment with fusion fashion and embrace the beauty of combining different styles.
Kiara Advani's choice of an orange crepe silk hand-embroidered jacket ghagra set from Arpita Mehta's label is a stunning and luxurious ensemble. The outfit's exquisite details and the designer's craftsmanship make it a standout choice for her promotional tour in Jaipur.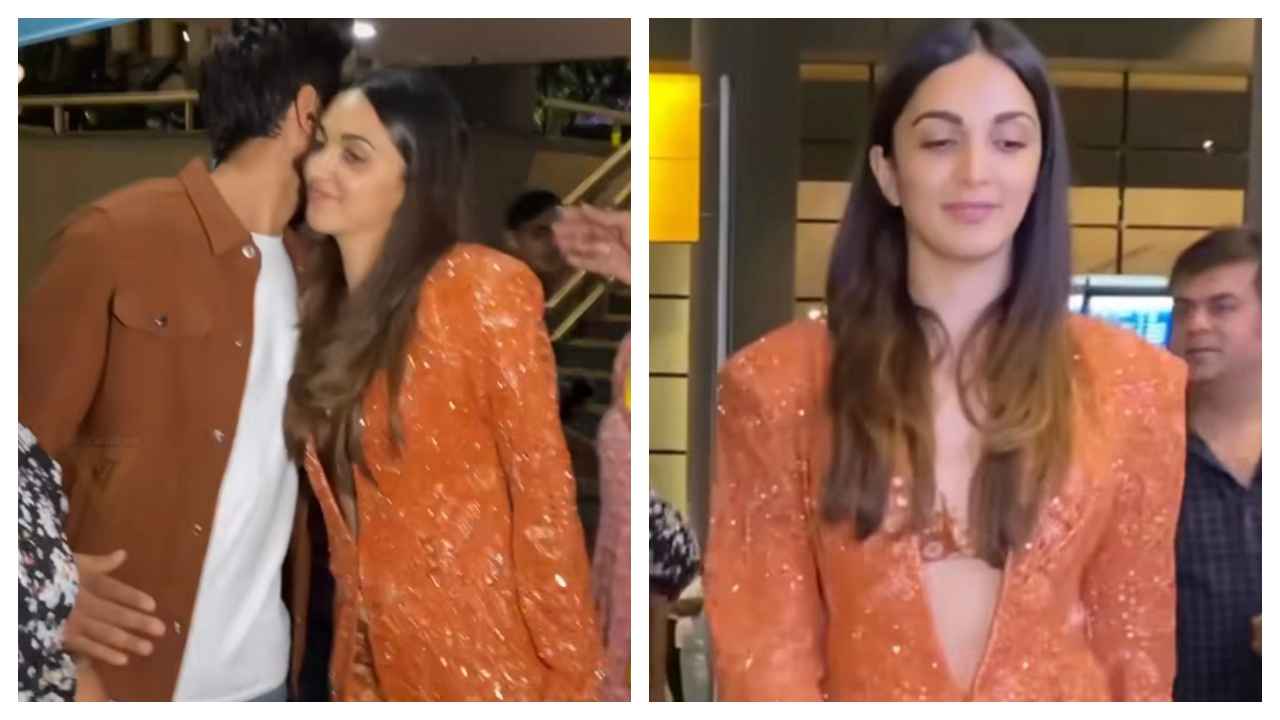 The toasted orange net jacket with mirror hand embroidery adds a touch of opulence and elegance to the outfit. The mirror work, a traditional Indian embroidery technique, creates a dazzling effect that catches the light and adds a festive flair to the ensemble.
Her collections often feature a harmonious mix of traditional Indian motifs, such as mirror work, zardozi, and gota patti, with contemporary cuts and drapes. The fusion of old-world charm and modern sensibility gives her designs a refreshing and distinctive appeal.
Her outfits are known for their versatility, making them suitable for various occasions, from festive celebrations to modern-day weddings and even red carpet events. Arpita Mehta's designs have graced the wardrobes of many Bollywood celebrities, who often turn to her for statement pieces that reflect their individuality and style.
Apart from her bridal and festive wear, she also offers a range of contemporary ensembles that cater to the fashion-forward and modern woman. Her ability to create timeless classics while keeping up with current trends makes her a sought-after designer in the Indian fashion industry.
Arpita Mehta's creations effortlessly capture the essence of femininity, exuding elegance, and sophistication. Her designs celebrate the modern Indian woman's love for tradition while embracing her evolving tastes and preferences.
Kiara Advani's recent choice of the Arpita Mehta jacket ghagra set exemplifies both the designer's talent and the actor's impeccable sense of style. Arpita Mehta's ability to blend traditional Indian aesthetics with contemporary elements is evident in this stunning ensemble.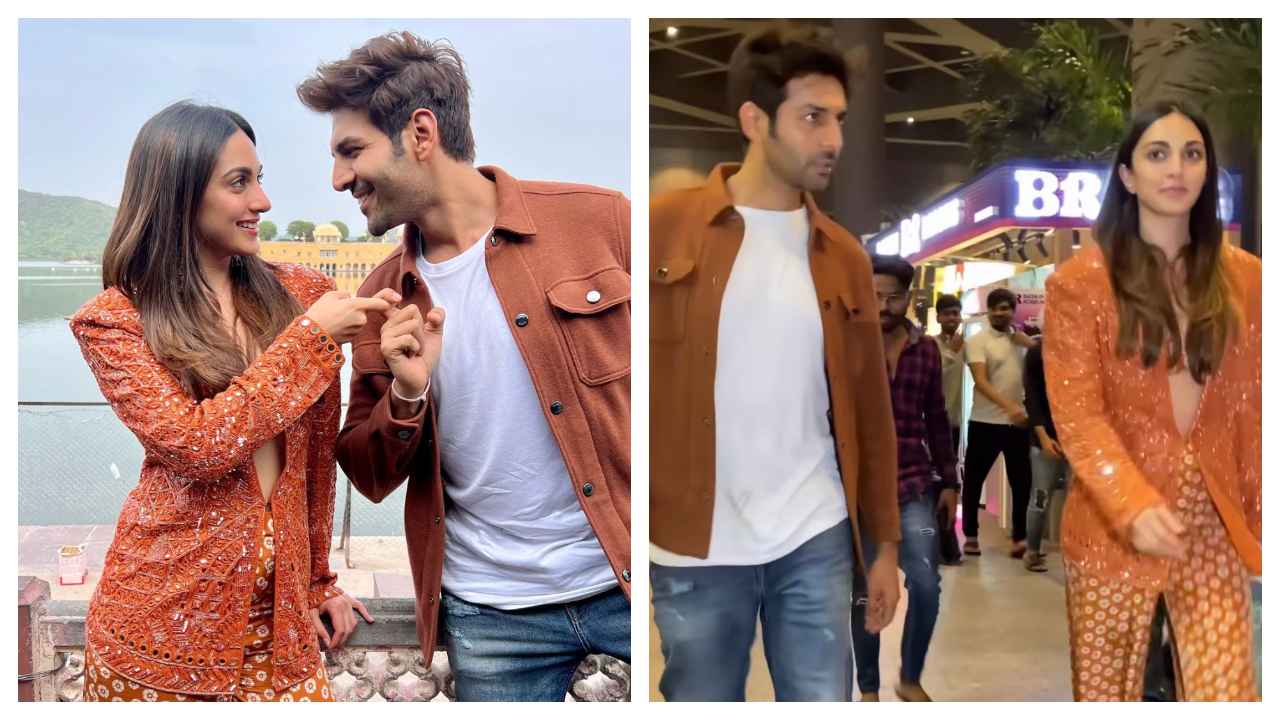 The jacket ghagra set showcases the designer's intricate craftsmanship and attention to detail. The hand-embroidered mirror work and embellishments add a touch of opulence and make the outfit truly stand out. Arpita Mehta's fusion of traditional and modern elements in the ensemble perfectly complements Kiara Advani's fashion-forward approach, making it a match made in sartorial heaven.
Kiara's choice to wear this ensemble for the promotional tour of "Satyaprem Ki Katha" further highlights her fashion sensibility and willingness to experiment with unique and statement-making looks. Her impeccable styling and poise make the outfit even more captivating, leaving a lasting impression on fans and fashion enthusiasts.
While the outfit showcases the designer's talent, Kiara's beautiful smile adds an extra touch of charm to the overall look. Her infectious smile is a reflection of her confidence and positive energy, making her a captivating presence on any occasion.
Kiara Advani's appearance in the Arpita Mehta jacket ghagra set is undoubtedly a visual treat for her fans and admirers of fashion. The ensemble perfectly encapsulates the fusion of tradition and modernity, exemplifying both the designer's signature style and the actor's timeless elegance.
In conclusion, Kiara Advani's recent choice of the Arpita Mehta jacket ghagra set is a testament to the designer's talent and the actor's impeccable sense of style. The ensemble beautifully blends traditional and contemporary elements, creating a look that is both captivating and sophisticated. Kiara's beautiful smile adds an extra dose of charm, making her appearance truly unforgettable and leaving fashion enthusiasts in awe of her style choices.