Kiara Advani proves love is ever-green in halter cutout dress!
Kiara Advani is indeed known for her impeccable style and ability to make bold fashion statements. Embracing the color green in a cutout dress from the renowned brand Cult Gaia is a daring choice that surely turned heads.
Cult Gaia is recognized for its unique and innovative designs, often incorporating cutouts, architectural elements, and unexpected silhouettes. By opting for a dress from this brand, Kiara Advani showcases her fashion-forward approach and willingness to experiment with her style.
The choice of green as the color for the dress adds vibrancy and freshness to the overall look. Green is often associated with nature, growth, and rejuvenation. It can evoke a sense of vitality and confidence, making it an excellent choice for a standout ensemble.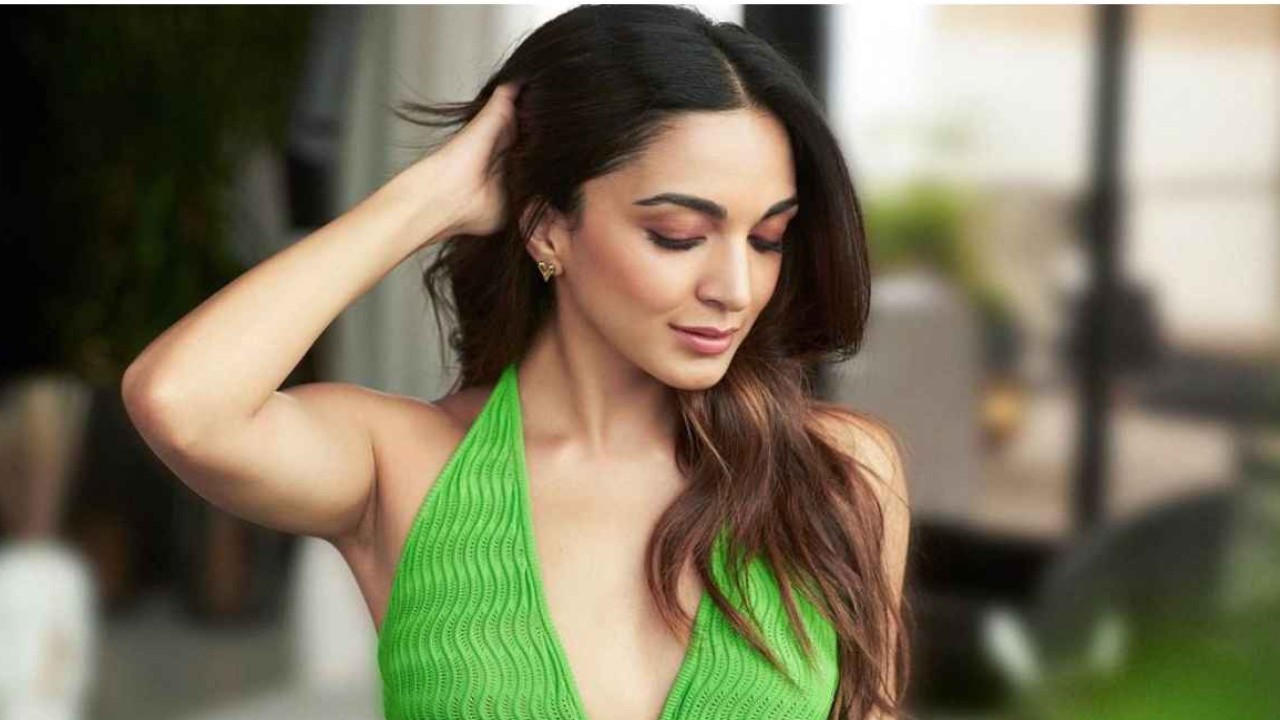 The cutout details in the dress add an element of allure and playfulness, allowing Kiara Advani to showcase her individuality and create a fashion statement that is both sophisticated and sexy.
By making such style choices, Kiara Advani demonstrates her fashion-forward attitude and influences trends in the industry. Her boldness inspires others to embrace unique styles and experiment with fashion, encouraging individuals to express themselves creatively through their clothing choices.
Kiara Advani is renowned for her impeccable fashion sense and effortlessly chic style. Whether she graces the red carpet, attends promotional events, or simply steps out for a casual outing, she never fails to make heads turn with her sartorial choices. With a perfect blend of elegance, modernity, and a touch of experimentation, Kiara knows how to make a lasting impression.
One of the remarkable aspects of Kiara's fashion sense is her versatility. She effortlessly transitions from glamorous gowns to trendy street-style ensembles, showcasing her ability to adapt to any fashion genre with grace and confidence. Whether she opts for a classic, timeless look or embraces the latest fashion trends, she always manages to stay true to her personal style.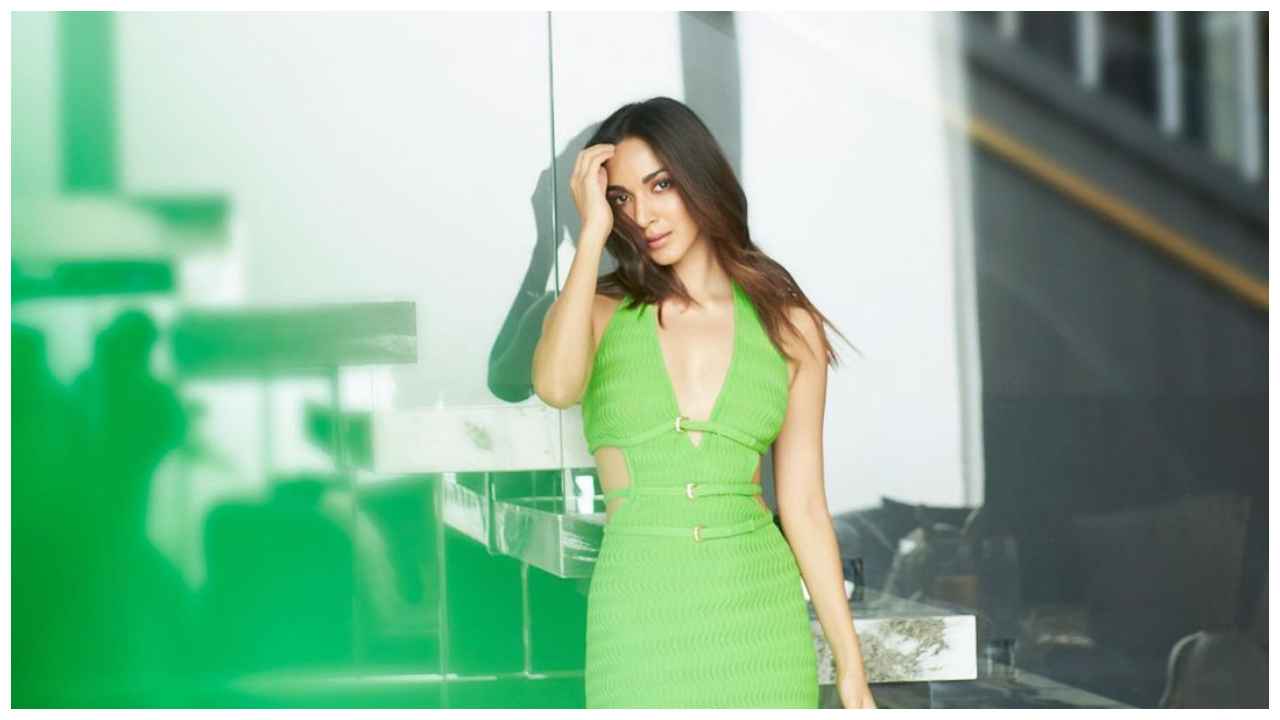 Kiara's ability to carry off traditional Indian outfits with grace is truly commendable. Be it a stunning saree or an intricately embroidered lehenga, she effortlessly exudes elegance and charm. She often adds a modern twist to traditional attire, making it relevant to contemporary fashion sensibilities.
When it comes to western wear, Kiara isn't afraid to experiment with bold colors, unique silhouettes, and unconventional patterns. Her red carpet appearances are often marked by glamorous gowns that accentuate her figure and showcase her fashion-forward mindset. She knows how to strike the perfect balance between sophistication and edginess, creating memorable fashion moments.
Beyond her red carpet looks, Kiara's off-duty style is equally captivating. Her casual outfits are a perfect mix of comfort and style. From effortlessly pairing jeans with a trendy top and sneakers to rocking stylish jumpsuits or athleisure wear, she effortlessly channels a laid-back yet fashionable vibe.
Apart from her outfit choices, Kiara pays careful attention to her accessories, hairstyles, and makeup. She knows how to elevate a look with the right accessories, whether it's statement jewelry, a sleek handbag, or a pair of stylish shoes. Her hairstyles and makeup complement her outfits, ranging from glamorous updos to natural and fresh-faced looks.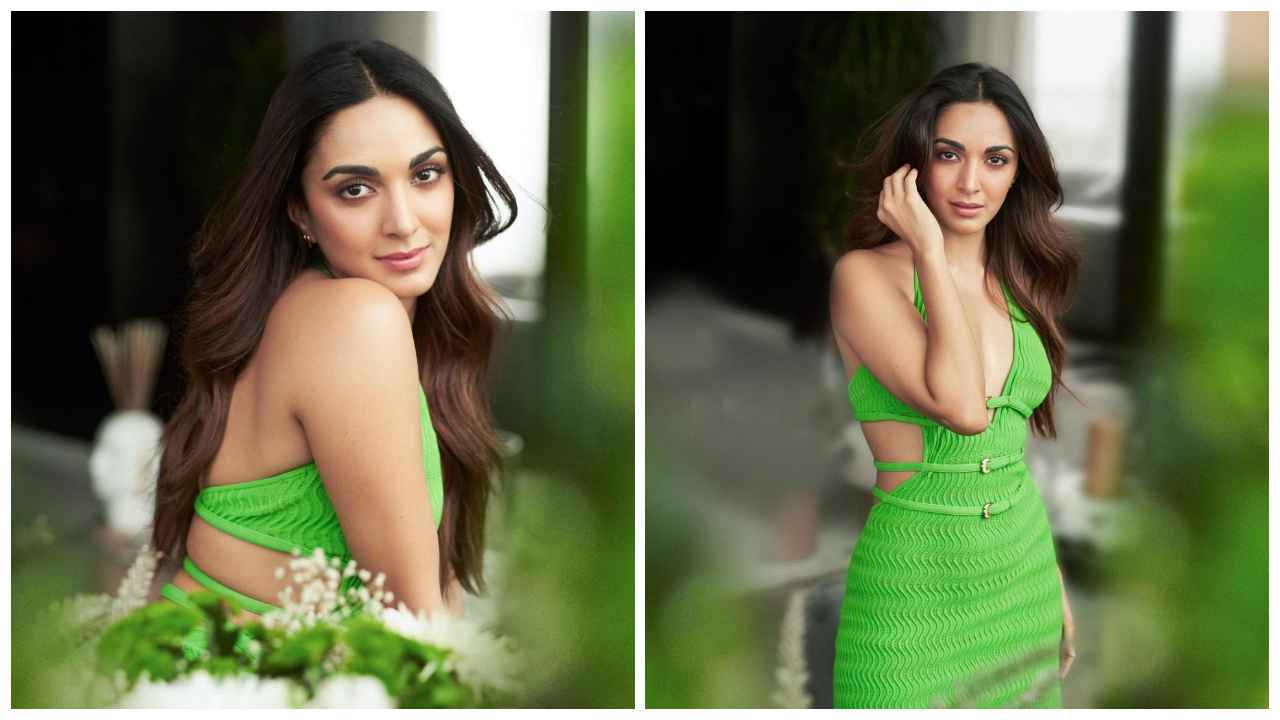 Kiara Advani wore the Evaleigh Dress from Cult Gaia for one of her appearances. Cult Gaia, an LA-based lifestyle brand, is known for its unique and timeless creations that have a lasting impact on one's wardrobe. The Evaleigh Dress, in particular, showcases the brand's commitment to crafting beautiful heirloom items that transcend trends and have enduring appeal.
With its intricate design and attention to detail, the Evaleigh Dress likely captured attention with its elegance and sophistication. Cult Gaia's creations often feature striking silhouettes, interesting textures, and a blend of modern and vintage influences. This combination makes their pieces stand out, ensuring that they become cherished additions to one's wardrobe for years to come.
Kiara Advani's choice to wear the Evaleigh Dress demonstrates her appreciation for fashion brands that prioritize craftsmanship and longevity. By selecting this dress, she not only showcased her impeccable fashion sense but also supported a brand that aligns with her values.
It's exciting to see how celebrities like Kiara Advani can shine a spotlight on brands like Cult Gaia and introduce them to a wider audience. Such collaborations between fashion icons and innovative brands often lead to increased recognition and popularity, benefiting both parties.
Overall, Kiara Advani's choice to wear the Evaleigh Dress from Cult Gaia reflects her penchant for sophisticated and timeless fashion pieces. It's a testament to her ability to effortlessly merge contemporary trends with classic elegance, further cementing her status as a style influencer.
The classic halter silhouette of the dress, accentuated by the four buckled straps across the front, likely elevated her style and made her stand out.
The intricate details of the dress, such as the bands and buckles, often play a significant role in enhancing the overall aesthetic appeal. These embellishments can add a touch of uniqueness, drawing attention and creating a focal point for the outfit. By choosing a dress with such striking elements, Kiara demonstrated her fashion-forward mindset and her ability to select pieces that make a statement.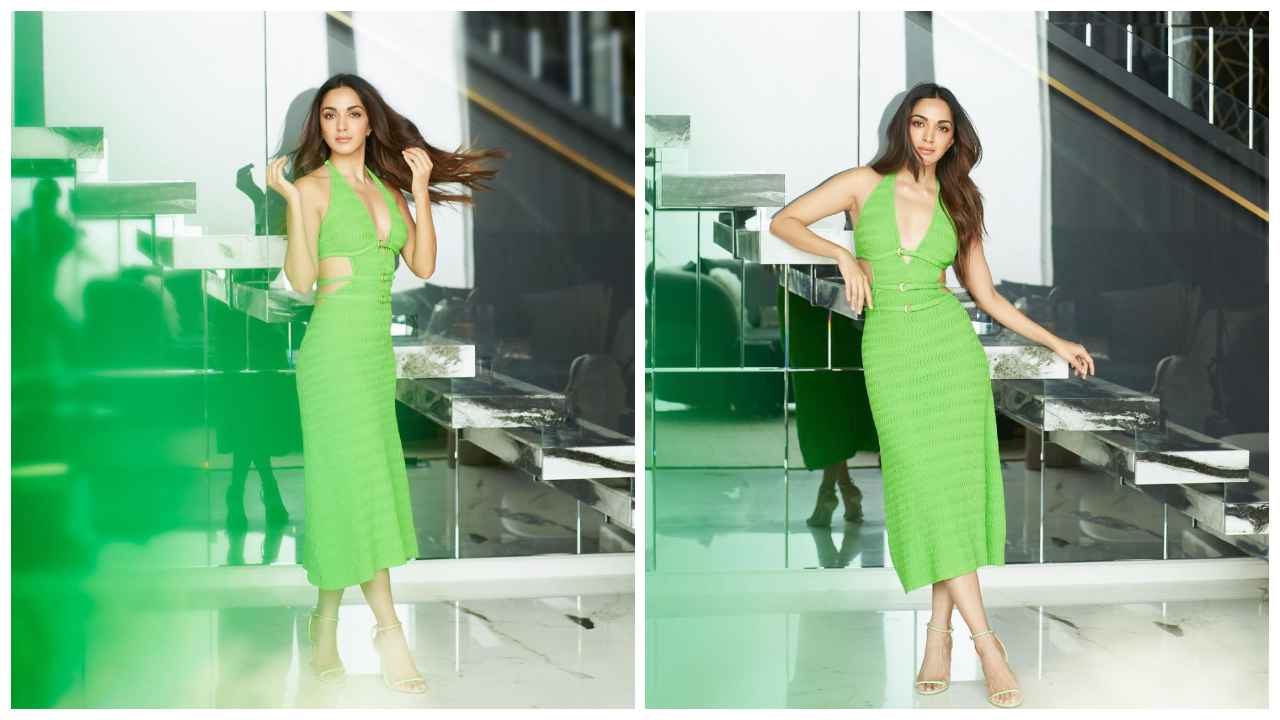 The classic halter silhouette is known for its timeless elegance and ability to flatter various body types. It showcases the shoulders and neckline while maintaining a sense of sophistication. When combined with the eye-catching bands and buckles, it creates a captivating juxtaposition between classic and modern aesthetics, resulting in a truly memorable look.
Kiara Advani's choice to wear this dress with its distinctive features further reinforces her reputation as a trendsetter. Her ability to effortlessly carry off unique and fashion-forward pieces cements her status as a style icon, inspiring others to experiment with their own fashion choices.
It's fascinating to see how a carefully chosen dress can become a talking point, bringing attention not only to the outfit itself but also to the individual wearing it. Kiara's choice to wear the Evaleigh Dress with its noteworthy bands and buckles undoubtedly contributed to her overall stunning appearance and made her a center of attraction.
The undulating pattern of the dress worn by Kiara Advani added a dynamic and fluid element to her look, creating a sense of movement and visual interest. This design feature likely contributed to making her overall appearance captivating and eye-catching. The undulations could have added depth and texture to the dress, enhancing its visual appeal.
Additionally, the cinched, cutout waist and deep V-neck of the dress created a slimming effect, accentuating Kiara's figure and highlighting her curves. The cinching at the waist can create the illusion of an hourglass shape, while the cutout detail adds a hint of allure and playfulness to the outfit. The deep V-neckline is known for its ability to elongate the neckline and create a more flattering silhouette.
By opting for a dress with these design elements, Kiara Advani managed to exude confidence and showcase her personal style. The combination of the undulating pattern, cinched waist, cutout details, and deep V-neck likely worked together to enhance her natural beauty and make her look even more glamorous and attractive.
Fashion choices can play a significant role in enhancing one's appearance, and Kiara's selection of this dress with its undulating pattern, cinched waist, and deep V-neck exemplifies her understanding of how to choose outfits that flatter her figure and showcase her individuality.
The choice of a fresh and unique mint-green color for Kiara Advani's outfit during the promotion of Bhool Bhulaiya 2 added an extra touch of beauty to her appearance. The mint-green hue is known for its refreshing and soothing qualities, and it likely complemented Kiara's complexion and brought out her natural radiance. The color choice was a smart and stylish move, as it helped her stand out and create a memorable impression.
The attention to detail in Kiara's styling, particularly by her stylist Lakshmi Lehr, is evident in the matching mint-green strappy heels. The coordination of the shoes with the dress not only added a cohesive element to the overall look but also showcased a fashion-forward approach. By opting for strappy heels, Kiara's stylist ensured that her footwear blended seamlessly with the outfit, enhancing the overall aesthetic appeal.
In terms of accessories, the choice of minimalistic chunky gold heart stud earrings from Timeless Jewels by Shveta provided a touch of glamour without overpowering the outfit. The simplicity of the earrings allowed the focus to remain on the dress and Kiara's overall look while adding a subtle and tasteful accent.
The thoughtful selection of accessories and footwear demonstrates the attention to detail and the collaborative effort between Kiara Advani and her stylist to create a cohesive and visually appealing ensemble. Such choices can elevate an outfit, adding an extra layer of sophistication and completing the overall look with finesse.
Overall, the combination of the mint-green color, the matching strappy heels, and the minimalistic gold heart stud earrings showcased Kiara Advani's impeccable sense of style and attention to detail. T