Alaya F shows how to make an unforgettable monochromatic statement in black and white work-to-party attire!
Alaya F, the dynamic daughter of Bollywood actress Pooja Bedi, recently made waves in the fashion world with a captivating black and white ensemble that effortlessly transitioned from day to evening wear. The young actress, best known for her role in "Jawaani Jaaneman," showcased her impeccable style prowess, leaving audiences gasping and gushing over her fashion-forward display.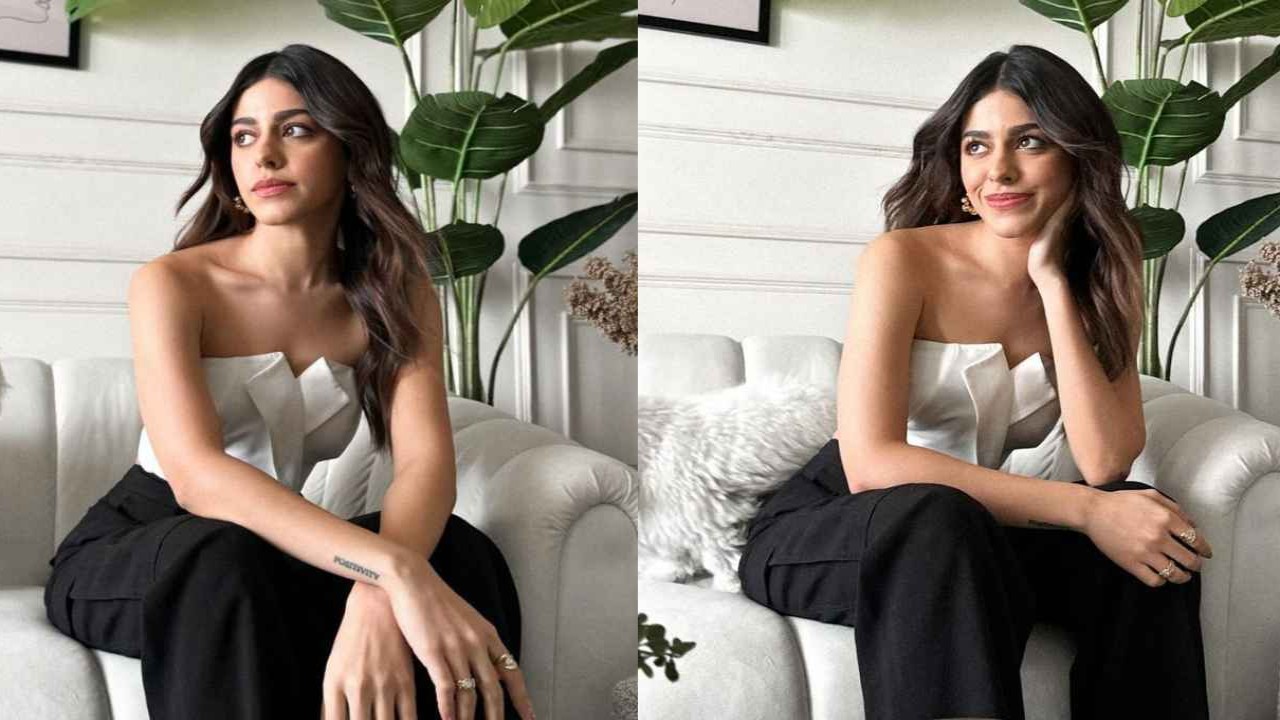 In this standout look, Alaya F demonstrated a keen sense of style, blending classic black and white elements in a way that exuded both sophistication and modernity. The seamless transition from day to evening wear showcased her versatility and fashion acumen, highlighting her ability to make a bold and striking statement while maintaining an elegant and chic aesthetic.
The Jawaani Jaaneman actress has been gaining attention not only for her on-screen performances but also for her evolving fashion sense. Alaya F's ability to effortlessly carry off such a diverse and eye-catching ensemble reflects her confidence and individuality in the world of fashion.
As the young star continues to make her mark in the entertainment industry, her fashion choices are becoming as noteworthy as her acting skills. With each public appearance, Alaya F manages to captivate audiences not only with her talent but also with her distinct and evolving sense of style, solidifying her status as a rising fashion icon in the Bollywood scene.
Alaya F's fashion prowess was on full display as she donned a pristine white tube top that exuded undeniable charm. The choice of the tube top, paired elegantly with flared black pants, created a harmonious monochromatic contrast that showcased her keen sense of style and flair for contemporary fashion. The actress effortlessly combined classic elements with modern trends, resulting in a look that was both chic and attention-grabbing.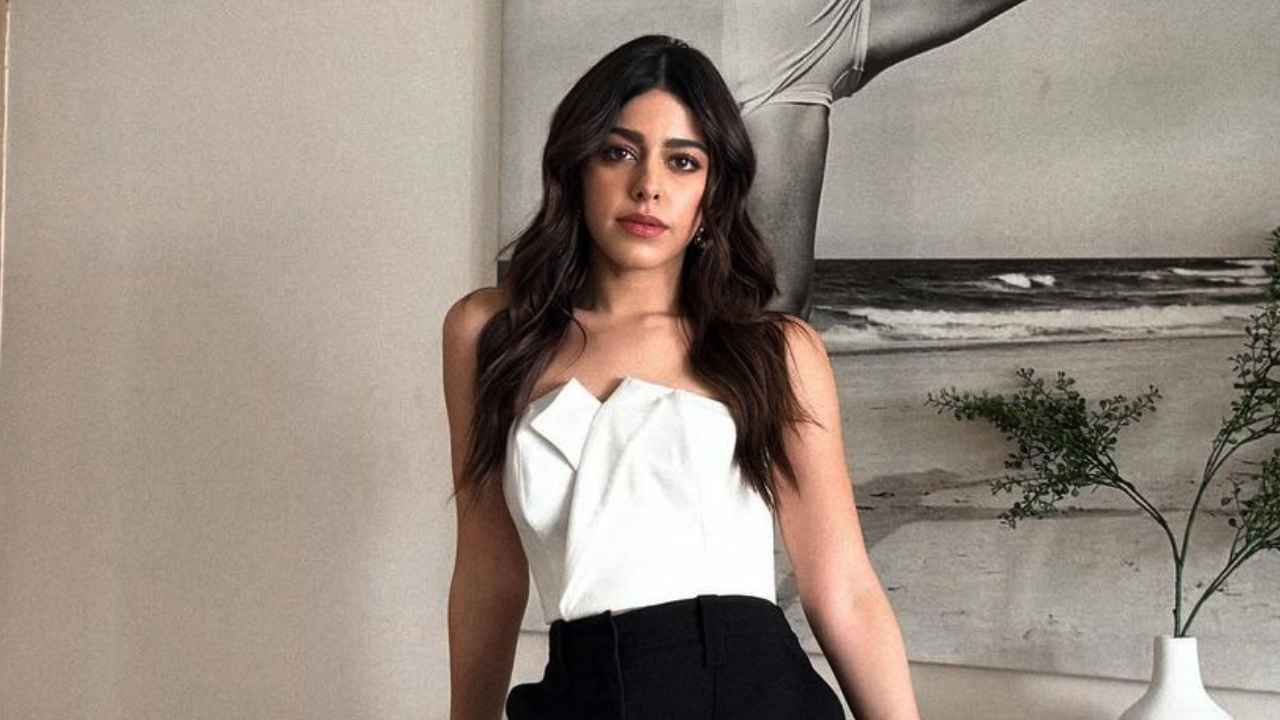 The seamless pairing of the white tube top with flared black pants not only highlighted Alaya F's fashion-forward sensibilities but also accentuated her poise and confidence. The choice of a monochromatic ensemble added a touch of sophistication, showcasing the actress as a trendsetter who knows how to make a statement with her wardrobe.
Undoubtedly, the young Bade Miyan Chote Miyan actress has emerged as one of Bollywood's coolest Gen-Z fashionistas, making waves with her bold and refreshing style choices. Her ability to seamlessly blend classic and contemporary elements while maintaining a distinct and charming presence sets her apart in the realm of fashion, solidifying her status as a trendsetter for the new generation of Bollywood stars. As Alaya F continues to captivate audiences both on and off the screen, her fashion journey promises to be as dynamic and captivating as her acting career.
Alaya F recently ignited a fashion frenzy on the internet with a stunning black and white ensemble that captured attention and admiration. The focal point of this stylish outfit was an impeccably pristine white-colored tube-top-like crop top, boasting an off-shoulder neckline. This modern twist added a contemporary and undeniably fashionable feel to her entire look, showcasing the actress's ability to effortlessly blend classic and trendy elements.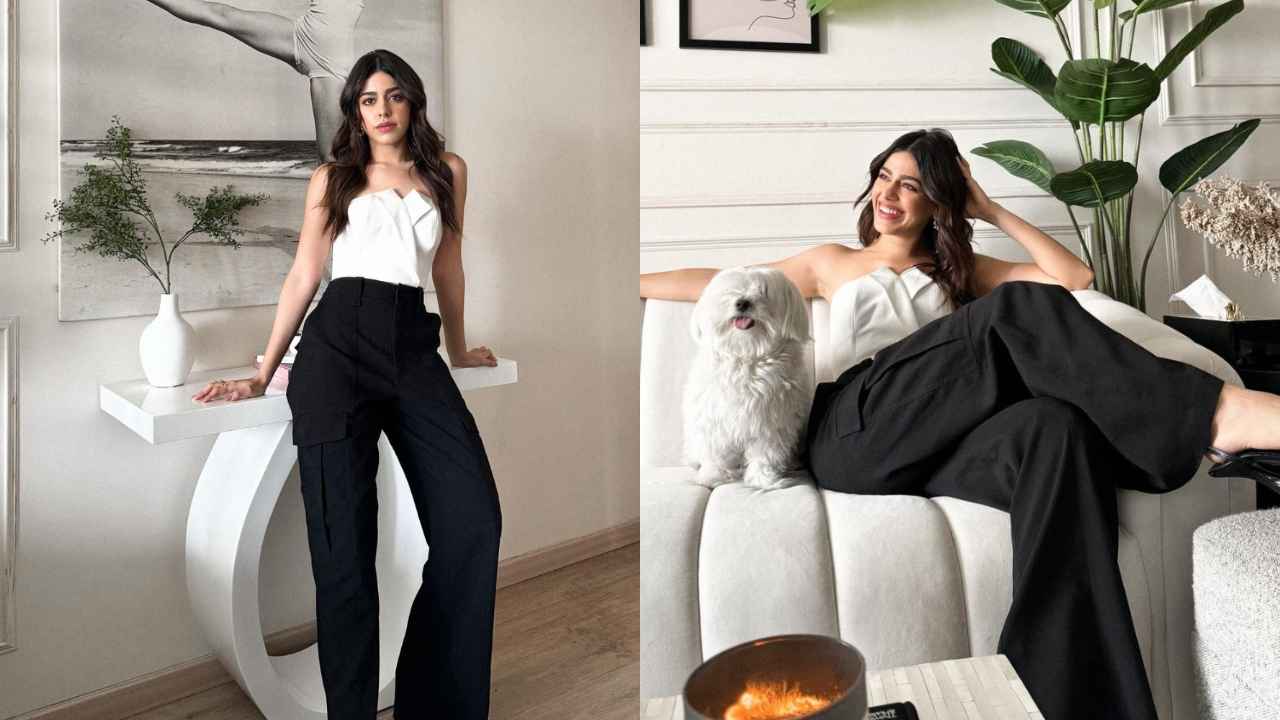 The sleek and fitted top featured a professional collar and lapel-like neckline, elevating the outfit's sophistication and making a bold fashion statement. The choice of this unique design suited Alaya F impeccably, adding a touch of flair and charm to her overall appearance. The attention to detail in the neckline contributed to the ensemble's chic and polished aesthetic, highlighting the actress's commitment to making a lasting impression with her fashion choices.
Notably, the fabulous top hugged Alaya F's curves to sheer perfection, allowing the diva to flaunt her well-toned body with confidence. The garment's impeccable fit accentuated her curves, creating a visually striking silhouette. In this fashion-forward display, Alaya F not only showcased her style prowess but also demonstrated her understanding of how to use fashion to highlight her best features.
With this striking black and white outfit, Alaya F continues to make waves in the fashion world, solidifying her status as a trendsetter who effortlessly combines elegance with a contemporary edge. As the actress continues to captivate audiences with her on-screen performances and impeccable style choices, her influence in the realm of fashion is undoubtedly on the rise.
Alaya F's fashion-forward choices extended beyond the captivating white crop top, as she strategically paired it with formal and stylish flared black pants. The pants featured a straight and comfortable wide-legged fit, providing a contrasting yet complementary monochromatic appeal to her overall ensemble. This thoughtful combination showcased the actress's keen eye for balance in her fashion choices, creating a harmonious blend of contrasting elements.
The choice of flared black pants not only added a touch of sophistication to the look but also contributed to the ensemble's versatility. The wide-legged fit not only offered comfort but also lent a sense of contemporary elegance to the outfit. Alaya F's ability to seamlessly integrate different styles and silhouettes demonstrated her fashion acumen and willingness to experiment with her looks.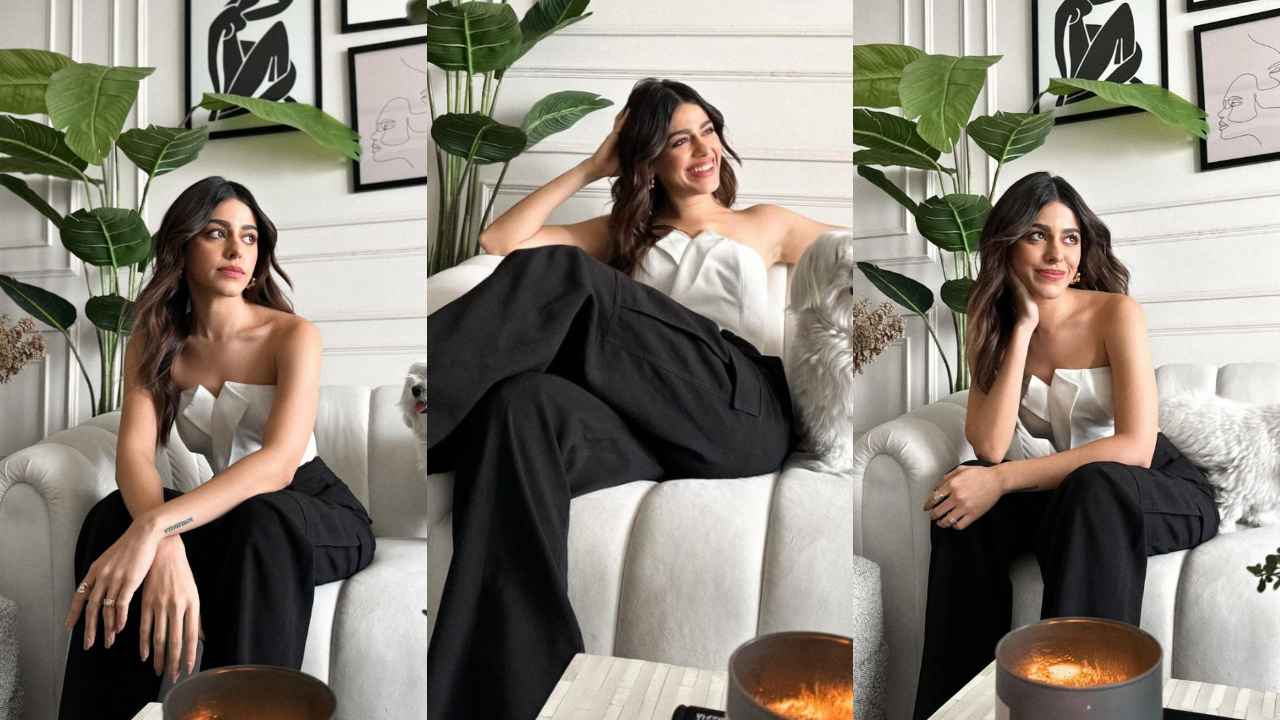 To complete her chic and stylish ensemble, Alaya F opted for black glossy block-heeled sandals. This choice not only added a finishing touch to her fashionable outfit but also contributed to the overall harmonious and elegant appeal. The glossy finish of the sandals complemented the monochromatic theme, providing a subtle yet impactful contrast that enhanced the visual appeal of the entire look.
In this fashion display, Alaya F showcased not only her ability to curate a striking outfit but also her attention to detail in creating a cohesive and well-rounded look. The actress's choice of accessories and footwear demonstrated a comprehensive understanding of how each element contributes to the overall aesthetic, further solidifying her position as a style icon in the ever-evolving landscape of Bollywood fashion.
Alaya F's hair and makeup were on fleek. She left her dark tresses open and styled them into loose waves that framed her face while beautifully cascading down her back. On the other hand, her makeup look, with mascara-laden eyelashes, rouged cheeks, highlighted cheekbones, and glossy nude-colored lip color, totally complimented her outfit. In fact, the Bade Miyan Chote Miyan actress' outfit was a masterclass in effortless elegance with a side of sheer sass, poise, and confidence. in paragraphs
ChatGPT
Alaya F's attention to detail extended beyond her outfit, as she ensured that her hair and makeup were on point. The actress opted for a chic and effortless hairstyle, leaving her dark tresses open and styling them into loose waves. These waves framed her face beautifully, creating a soft and elegant look that seamlessly cascaded down her back. The choice of this hairstyle added a touch of glamour to her overall appearance, highlighting her commitment to a polished yet relaxed aesthetic.
Complementing her impeccable hairstyle, Alaya F's makeup look was equally striking. Her eyes took center stage with mascara-laden eyelashes that enhanced her gaze, adding a touch of drama and allure. The rouged cheeks and highlighted cheekbones added a healthy and radiant glow to her complexion, contributing to the overall freshness of the look. The glossy nude-colored lip color served as the perfect finishing touch, creating a harmonious balance that accentuated her natural beauty without overshadowing the ensemble.