Shanaya Kapoor's London calling looks were about denim, stripes, and all things in sync with the season
Shanaya Kapoor has certainly shared some exciting new holiday fashion finds that are sure to brighten up any trip. While we can't control the weather, her stylish choices indicate that she's ready to bring some sunshine wherever she goes. The young star kid recently embarked on a trip to London, and her wardrobe choices were nothing short of impressive.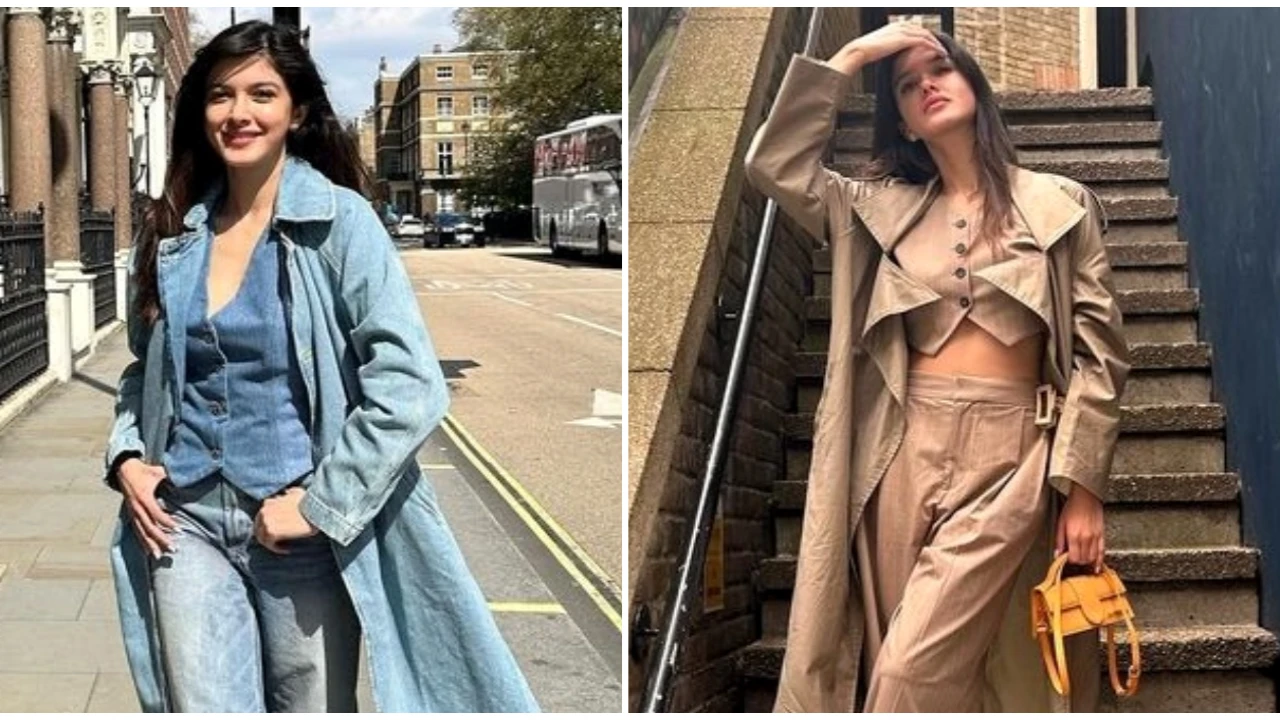 Shanaya Kapoor's warm and stylish photographs from her London trip have caught the attention of many fashion enthusiasts. Her outfits demonstrated that denim remains a timeless and versatile choice for any occasion. She effortlessly rocked the denim trend, showcasing the fabric's enduring popularity.
Denim is a classic and reliable choice in the world of fashion, and Shanaya's fashionable moments in London certainly highlight its enduring appeal. It's a fabric that can be dressed up or down, making it perfect for a variety of occasions. Her fashion choices serve as a reminder that sometimes, the best style statements come from the simplicity and comfort of denim.
Denim is a versatile fashion choice that can be seamlessly integrated into various holiday scenarios, whether you're headed for a beach vacation, exploring the streets of a new city, or simply enjoying a laid-back holiday. Shanaya Kapoor's fashion choices serve as an inspiration for creating a chic diary during your travels. Denim, with its timeless appeal and adaptability, allows for a wide range of stylish looks that suit different occasions.
Shanaya Kapoor's knack for mixing and matching shades of blue from her denim collection exemplifies her fashion-forward approach. Creating fashionable and cool looks from different denim pieces is a testament to her creativity and understanding of style. It's a reminder that denim isn't limited to a single style; rather, it offers endless possibilities for crafting unique and trendy outfits.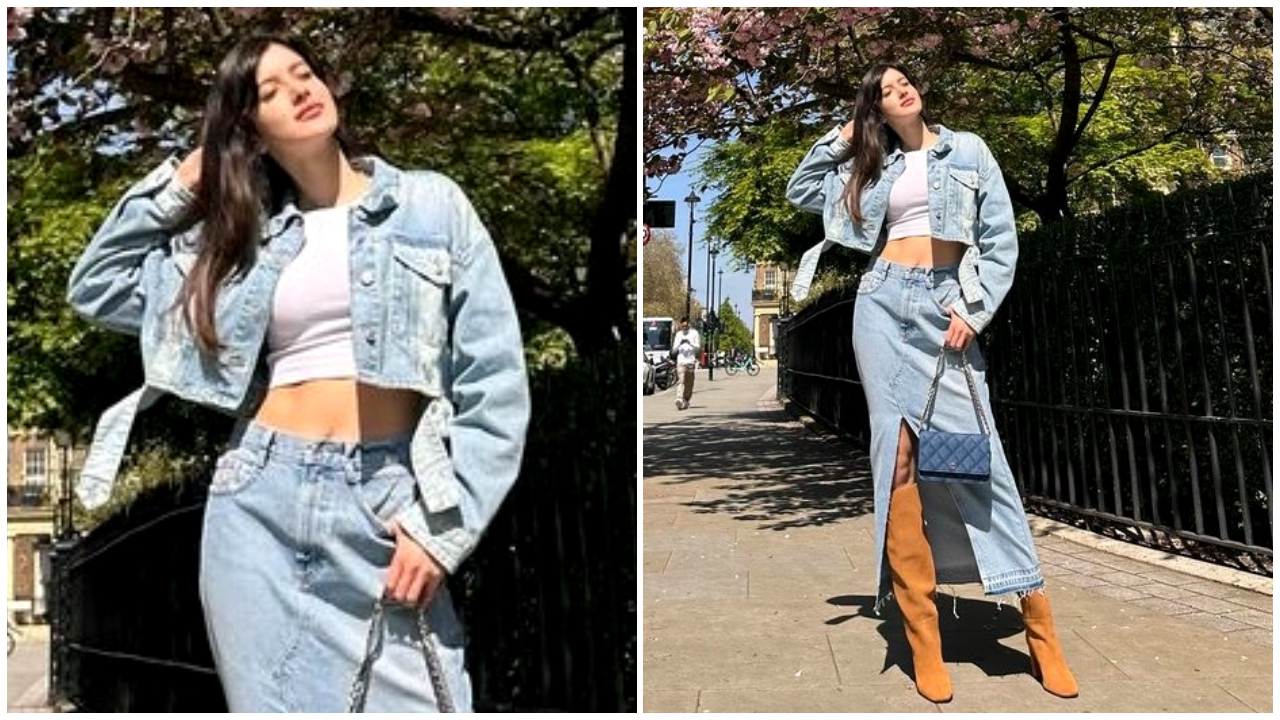 For those who might not be die-hard denim enthusiasts, Shanaya Kapoor's holiday wardrobe also featured a variety of alternatives. She effortlessly showcased pictures of herself in sweatpants and trousers made from fabrics other than denim. This demonstrates her adaptability and willingness to explore different styles, ensuring that everyone can find inspiration in her fashion choices, regardless of their personal preferences.
Shanaya Kapoor's stylish ensemble was curated by the talented stylists, Shubhi Kumar and Mohit Rai. She donned a fashionable light blue denim topper and a matching skirt, giving her outfit a chic and sophisticated edge. The not-so-casual look featured a cropped jacket that was not only stylish but also fully pocketed for added functionality. The long sleeves of the jacket added an extra layer of elegance to her overall appearance.
Underneath the denim jacket, Shanaya wore a white crop top, creating a striking contrast with the blue hues of her outfit. To further elevate her look, she paired these pieces with a thigh-high slit midi skirt that had a ripped hem, adding a touch of edginess and flair to her ensemble. The option to wear a white bralette with this ensemble adds a playful and daring element to the overall outfit.
Accessories played a crucial role in completing Shanaya's look. She carried a blue sling bag, which not only matched her outfit but also added a trendy and functional aspect to her style. Her choice of suede brown knee-length heeled boots not only provided a fashion-forward statement but also ensured comfort and practicality.
Shanaya Kapoor made a stylish statement with her ensemble, featuring a sleeveless waistcoat adorned with vertical pinstripes, black buttons, and a V-cut hem. This unique waistcoat added a touch of sophistication to her look. She paired it with high-waisted wide-leg trousers, creating a well-coordinated and fashion-forward outfit.
To add an extra layer of style and functionality, Shanaya layered her ensemble with a trench coat, which is a classic and timeless choice in the world of fashion. The trench coat not only elevated her overall look but also offered practicality in case of varying weather conditions.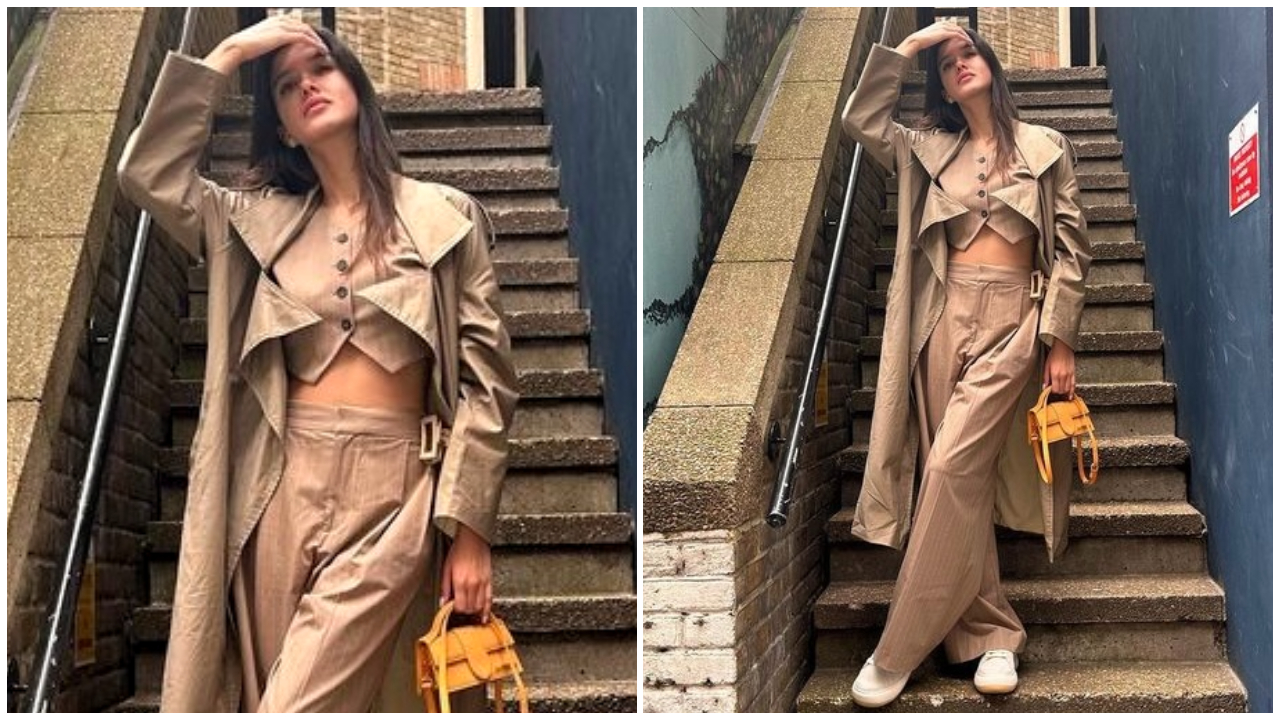 For footwear, Shanaya opted for white sneakers, striking a balance between comfort and fashion. White sneakers have become a versatile staple in modern fashion, and they complemented her ensemble perfectly.
One of the standout elements of her outfit was her luxurious and vibrant orange mini handbag. This stylish accessory featured a single handle and a strap, which offered versatility in how it could be carried. The handbag, resembling the Jacquemus' Le Bambino leather tote, added a pop of color and a touch of luxury to her overall look.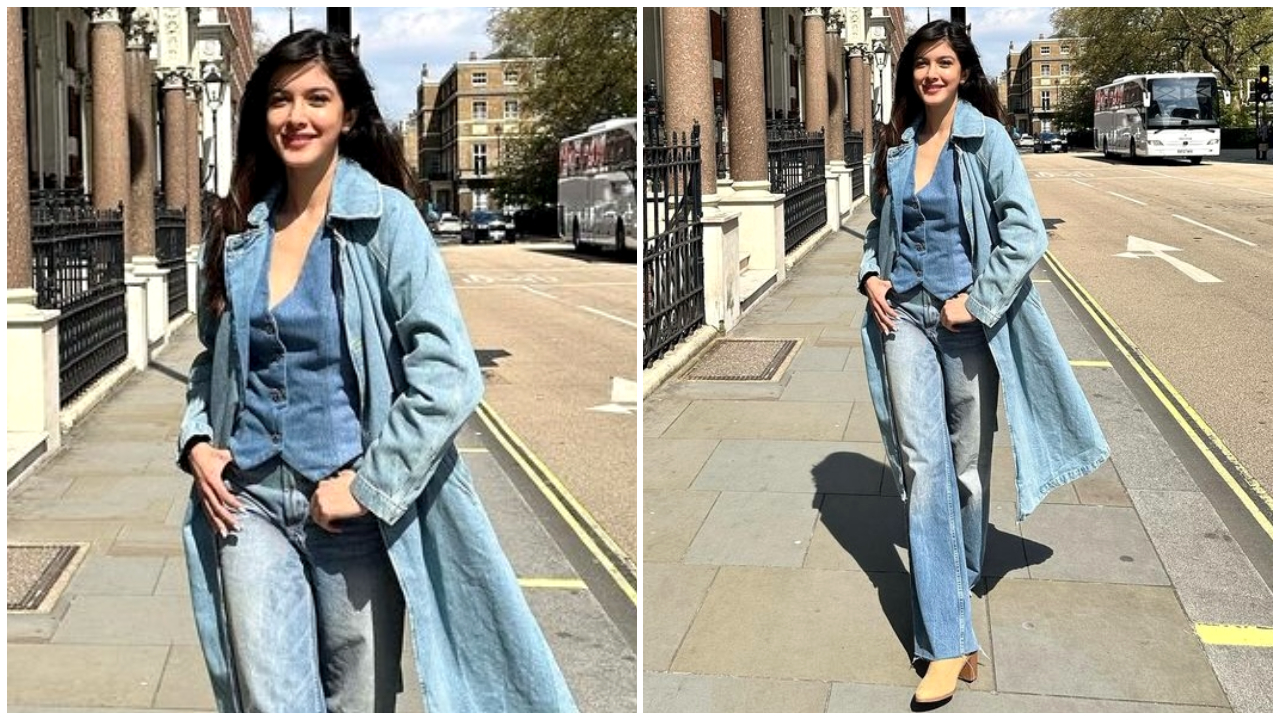 In conclusion, Shanaya Kapoor's fashion choice showcased her ability to blend classic elements like the trench coat with trendy pieces like the vibrant orange mini handbag. Her outfit was a harmonious blend of sophistication, style, and functionality, making it a memorable and fashionable ensemble.