Malaika Arora stuns in pristine white bodysuit and crocodile textured skirt and masters party ready look
Malaika Arora is undeniably the pinnacle of elegance and beauty, consistently captivating and astounding us with her stunning looks. Known for her impeccable style, she effortlessly shines in everything she wears, whether it's a gorgeous gown or a fashionable top-skirt pair. Her latest Instagram photos are a testament to her timeless beauty and fashion-forward sensibilities. However, the real scoop lies in Malaika's recent attire for Sonam Kapoor's party to celebrate David Beckham's visit to India, where she looked absolutely stunning. Let's delve into the details and analyze her show-stopping appearance.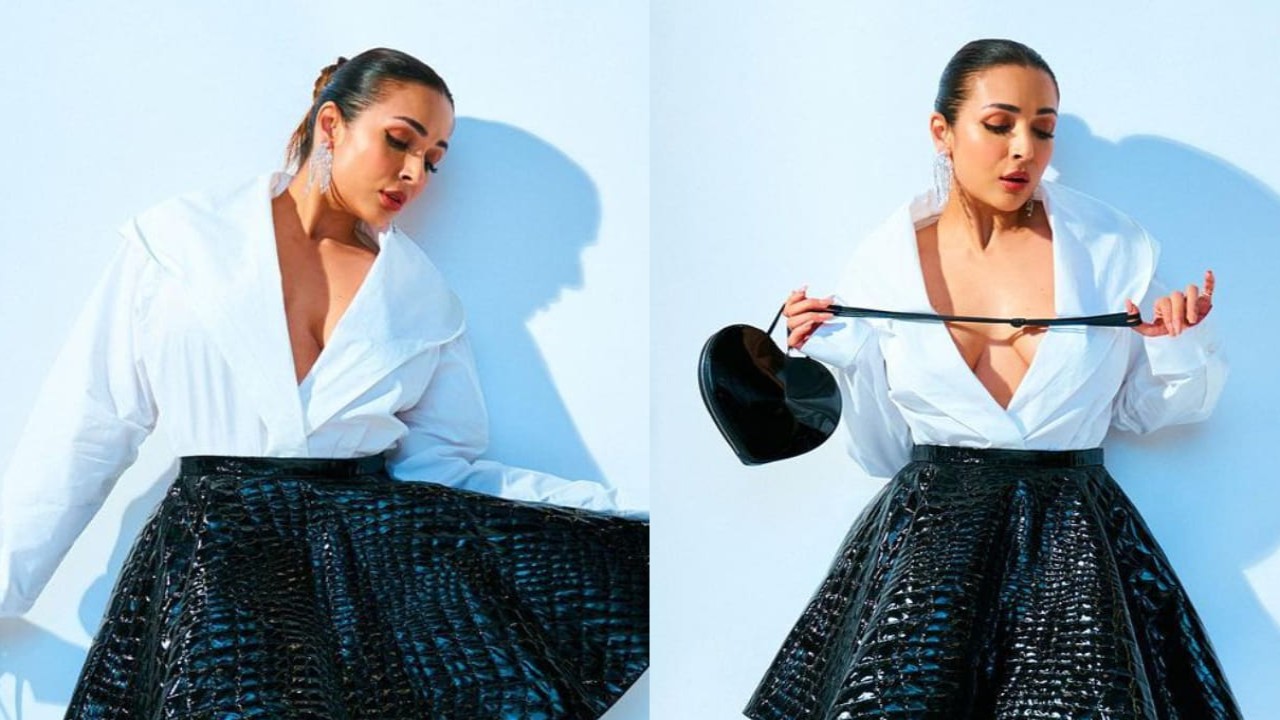 For the star-studded event, Malaika Arora chose an attire that undoubtedly turned heads. The choice of outfit for such an occasion is crucial, and Malaika never disappoints. The details of her stunning ensemble, from the silhouette to the color palette, showcase her keen fashion sense and ability to make a lasting impression.
One aspect that Malaika consistently excels at is choosing outfits that complement her figure and exude sophistication. Whether it's a red carpet event or a private party, she knows how to strike the perfect balance between style and grace. The anticipation builds as we await the breakdown of Malaika Arora's attire, eager to understand the elements that contributed to her show-stopping look at Sonam Kapoor's celebration for David Beckham.
As we unravel the details of Malaika Arora's outfit, we can appreciate not just the clothing itself but also the way she effortlessly carries every ensemble with confidence and poise. Stay tuned as we delve into the specifics of Malaika's stunning appearance, decoding the fashion choices that make her an enduring style icon in the glamorous world of Bollywood.
Malaika Arora's sense of style reached new heights as she slayed with her monochromatic elegance at Sonam Kapoor's party. The Bollywood diva looked absolutely lovely in an enormous white bodysuit, which served as an ideal canvas against her eye-catching ensemble. The choice of a white bodysuit not only highlighted her fashion-forward approach but also added a touch of chic minimalism to the overall look.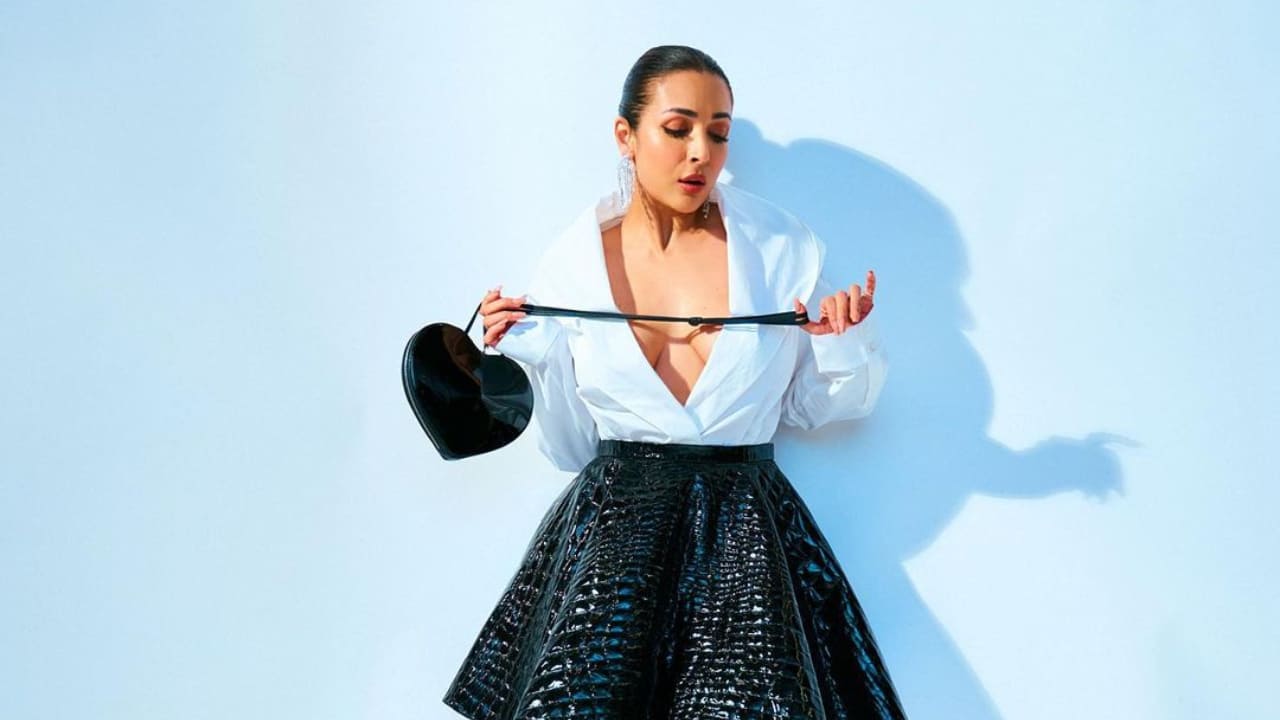 What truly made Malaika's outfit stand out was her pairing of the white bodysuit with a crocodile-patterned Alaia black skirt. This combination exuded sophistication and flair, showcasing her ability to seamlessly blend contrasting elements. The crocodile pattern added a hint of texture and visual interest, creating a dynamic and stylish ensemble that perfectly suited the occasion.
Malaika Arora's monochromatic elegance not only showcased her impeccable fashion taste but also emphasized the power of well-coordinated contrasts. The white and black combination, along with the unique texture of the crocodile pattern, contributed to a visually striking and memorable appearance. Malaika's knack for choosing outfits that strike the perfect balance between trendy and timeless was evident in this stunning ensemble.
As we continue to dissect Malaika Arora's fashion choices for this notable event, it becomes clear that her monochromatic elegance is a testament to her ability to set trends and leave a lasting impact in the world of Bollywood fashion. Stay tuned for more insights into the details that made Malaika's appearance a true fashion moment at Sonam Kapoor's celebration for David Beckham.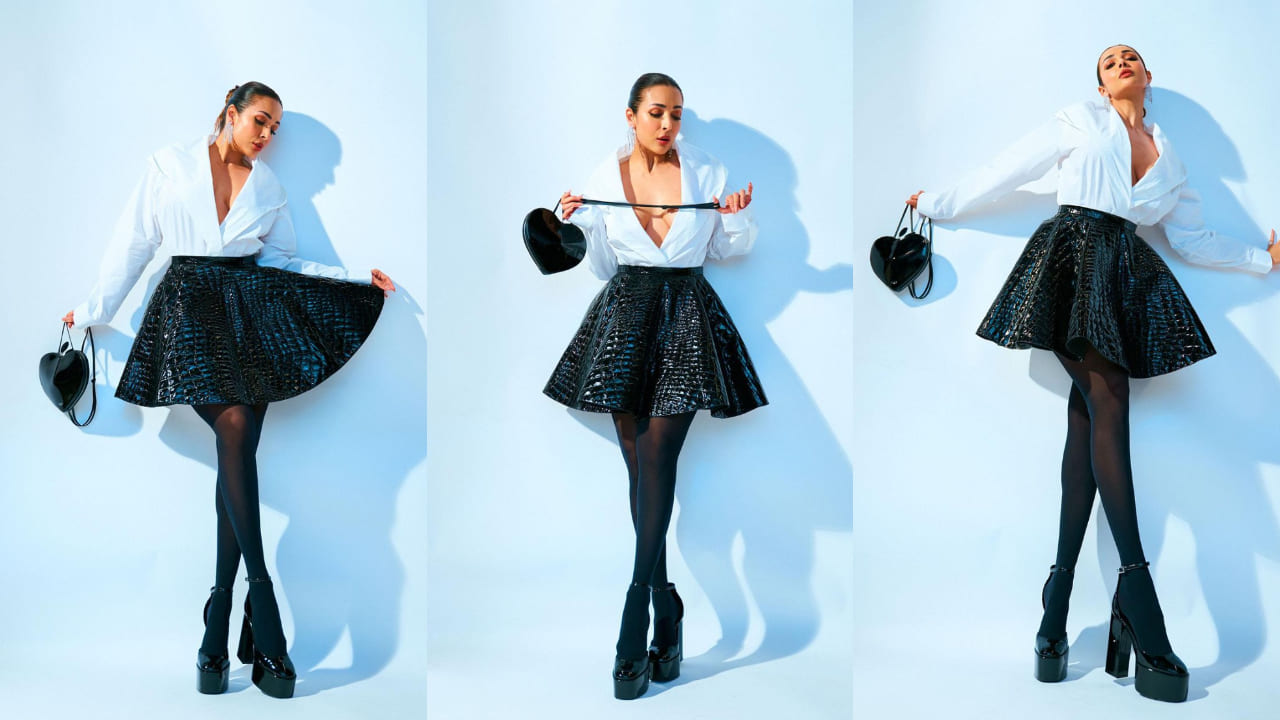 Her outfit was completed with a little skirt made of sparkly PVC, which added the perfect touch to the party atmosphere. She completed the appearance with a pair of black stockings, which provided a touch of sultriness to the whole image.
Malaika Arora's flawless accessories elevated her stunning outfit to another level. Her choice of magnificent silver stone-studded chandelier earrings for her ears was nothing short of perfection. These earrings not only complemented her overall look but also added a touch of glamour and sophistication. The intricate design and shimmering stones framed her face elegantly, serving as statement pieces that enhanced the overall impact of her ensemble.
Adding to the charm, Malaika carried her essentials in a solid black heart-shaped sling bag, which was undeniably adorable. This purse, designed by Maison Alaia, had previously been spotted on fashion icons like Sonam Kapoor, Kareena Kapoor Khan, and Selena Gomez, adding an extra layer of prestige to Malaika's fashion choices. The coordination between the accessories and the dress reinforced a sense of cohesion and demonstrated Malaika's attention to detail.
Malaika Arora's choice of accessories further exemplified her commitment to high-end fashion and her ability to curate looks that seamlessly blend luxury with trendiness. The designer consistency between the purse and the dress showcased a deliberate and thoughtful approach to styling, highlighting Malaika's status as a fashion icon.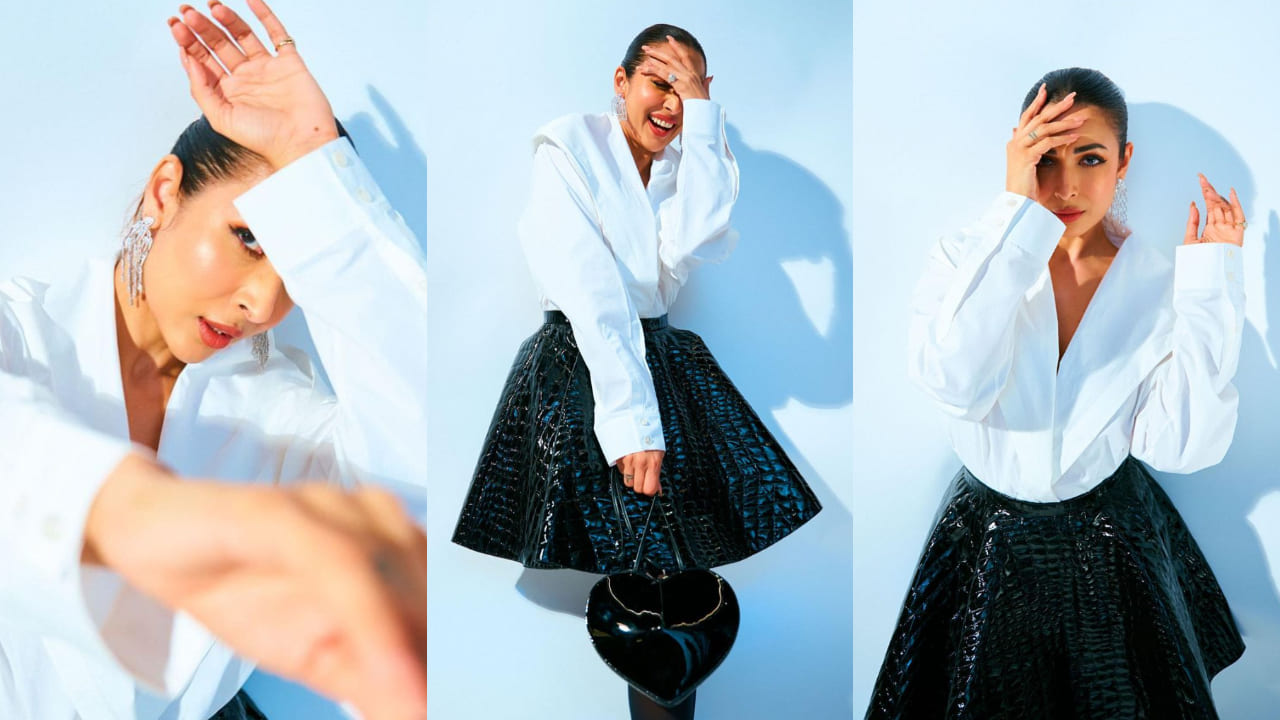 Her cheekbones were wonderfully sculpted, expertly contoured to give her face dimension. The sculpting added a subtle play of light and shadow, enhancing Malaika's natural bone structure and adding a touch of glamour to her appearance. This meticulous contouring was key in creating a well-defined and elegant makeup look.
Opting for gorgeous brown makeup, Malaika Arora complemented her captivating look with warm and earthy tones. The brown hues on her eyes and lips added depth and warmth, creating a harmonious and cohesive makeup palette. The choice of brown makeup not only accentuated her features but also brought out the richness of her overall ensemble.
Malaika's makeup choices for this appearance showcased her ability to strike the perfect balance between bold and understated. The matte base, sculpted cheekbones, and the use of brown tones created a makeup look that was both glamorous and refined. As we continue to explore the details of Malaika Arora's appearance at Sonam Kapoor's celebration for David Beckham, her flawless makeup remains a key element that contributed to the overall allure of this iconic look. Stay tuned for more insights into the beauty choices that defined Malaika's appearance at this star-studded event.
Her hairstyle was a beautiful swept-back bun, with gelled tresses skillfully fashioned by Meghna Butani, her hairdresser for the night. The sleek and polished bun not only added a touch of modernity to her overall look but also allowed the intricate details of her ensemble, particularly the chandelier earrings, to take center stage. Malaika's hairstyle was a testament to the importance of a well-executed and complementary hairdo in achieving a polished and cohesive appearance.
Credit is undoubtedly due to Maneka Harisinghani, the stylist responsible for creating this stunning look. The meticulous coordination of the outfit, accessories, makeup, and hairstyle showcased the stylist's expertise in curating ensembles that are not only fashion-forward but also tailored to the individual's personality and the occasion.
As we conclude our analysis of Malaika Arora's appearance at Sonam Kapoor's celebration for David Beckham, it is evident that every detail, from the strong red lipstick to the carefully crafted bun, played a crucial role in making this look iconic. Malaika's collaboration with skilled professionals like Meghna Butani and Maneka Harisinghani reinforced her status as a trendsetter in the world of Bollywood fashion. Stay tuned for more insights into the fashion and beauty choices that defined this memorable appearance.