Celebs
The Actors Who Made Bollywood During 1950's-A Legacy That Needs to Be Passed on To the Coming Generation
Movies are something that everybody loves. It proves to be a great source of entertainment for a long period. It gives us a good feeling breaking the monotony and certainly a great escape from real life. The Bollywood industry is famous for repeatedly producing movies that have been loved by the crowd. The era '1950' was incredible for the Bollywood industry. The actors of 1950s proved that how movies should be portrayed in such a way that it gets loved by the audience and reach more crowd.
Raj Kapoor:
Raj Kapoor was a very skillful actor in the Indian cinema industry. He was also honored with the Padma Bushan award in 1971 by the government of India for his greatest contributions to arts. He belonged to the Kapoor family where he was born in Khyber Pakhtunkhwa, Pakistan. He lived in a house that was owned by his father. He was the eldest sibling among the six of them in the family. His father Prithviraj Kapoor moved from one city to the other for his career and the family had to move too. Raj Kapoor had to change many schools too. He first appeared in a Bollywood film when he was 10 years old.in 1947, he acted in a leading role in the movie 'Neel Jamal which was a blockbuster hit. He inaugurated his own studio 'R.K.Films' when he was twenty-four. The movie 'Barsaat was a great success and was a great turning point in Raj Kapoor's life as he was the actor, director, and producer of that film. His several other films in his studio were Awara, Shree420, Jis Desh Men Ganga Behti Hai, and Jagte Raho. He also acted in the film 'Radhu Karmakar' which won the Filmfare Award for Best Film'. He also acted in films like Dastan (1950), Anhonee (1952), Choir Chori (1956), Anari (1959), Aah (1953).
And several other films. People call him 'Charlie Chaplin' of Indian cinema'. He was famous all around the people. A statue made of brass of his was established in Mumbai. A stamp was published, carrying his face by the Indian Post to honor his work in the cinema. The song from the movie 'sharee420' will always be a song that will be loved by Bollywood fans and will always remain evergreen. He also introduced many actresses into the cinema.
Madhubala:
Madhubala was introduced to Bollywood films at a very young age. She almost appeared for around 74 films. She was known for her beauty and great acting skills. Madhubala kept a very low public profile and maintained her privacy. She didn't give many interviews. She died at the age of thirty-six due to extended illness. She couldn't speak English at all but loved to learn the language. She attended many lectures and became very fluent in it. Her first movie was the highest-grossing Indian Film 'Basant' where she played the role of a daughter. Her film 'Hanste Aansoo' was the first-ever Hindi film that was given an "A" rating. She was very interested to perform in the Hollywood industry too. Her career was at the peak with the release of 'Mughal-e-Azam'. She also worked in certain other films like Hall ticket, Passport, Jhumroo, Sharabi and many more.
She dedicated half of her life to cinema and sadly had to spend the rest of her, life in the death bed. Though she made her way to God, people still remember her on her birthdays by printing journals depicting her life. No matter what, Madhubala will always remain an underrated actress in Bollywood cinema.
Dilip Kumar:
Mohamed Yusuf Khan was professionally known as 'Dilip jumar' and was referred to as 'The First Khan' in the Bollywood industry. He won Padma Bhushan in the year 1991 and Padma Vibhushan in the year 2015. After a conflict with his father, he left his home and reached Pune in Maharashtra. He set up a sandwich stall at an army club and returned home with his savings. He accidentally slipped into the movie industry and thus became well-known thereafter. His first film was 'Jwar Bhata' which went invisible. He worked hard without giving up. He next gave major hits like Shaheed, Mela, Jogan, Babul, Deedar, Amar, Yahudi, and Paigham. He then took a break for about five years and returned to the cine field with a character role in a film called 'Kranti'. He suffered from depression as he was playing very tragic roles and was insisted to play light-hearted roles. He was a great actor that won the 'Filmfarest Actor Award' and went on to win if consecutively for a further seven years. Kumar has been a very generous person and has been involved in social initiatives. He has received a Guinness World Record for winning a more number of awards. He was very fluent in many languages like English, Urdu, Hindi, Punjabi, Bengali, Persian, etc. Kumar was also nominated as a member of the Rajya Sabha for the period 2000-2006 from Maharashtra. He proved to be great at everything he does. A great actor and a great leader too.
Johnny Walker:
Badruddin Jamaluddin Kazi was known by his stage name Johnny walker. He was an Indian actor who acted in around 300 films in his whole career. His father worked in a mill and it was closed too. Kazi put his hands at all jobs and then worked as a bus conductor. He became the sole breadwinner of his family. He always dreamt of acting in movies and tried stunts performed in the movies. He entertained passengers on his bus. Balraj Sahni was amused by Kazis's talent and thus he entered the industry. He was primarily a comedian. Walker made many films such as Naya Daur, Chetan Anand's Taxi Driver, and Madhumati. His final film was 'Chachi 420' in which he made a comeback after 14 years of absence. He won many awards like 'Filmfare Best Supporting Actor Award' for his role in the movie Madhumathi and also 'Filmfare Best Comedian Award' for his role in Shikar. He is a great inspiration for many youngsters who would love to enter into the industry. He never felt anything impossible and made his dream come true.
Nargis Dutt:
Nargis originally named Fathima Rashid was an Indian Bollywood actress in the history of cinema. Fathima made her first appearance in the film 'Talesha Haq' when she was six years old. She was later given the name in the movie 'Mother India'. The most loved role by the audience was that of a Radha role in the movie 'Mother India' This role made her win the 'Filmfare Award for Best Actress'. She also acted as a co-artist with many popular actors like Raj Kapoor and Dilip Kumar. The movie 'Anhonee' was a great success for her. She was also nominated to the Rajya Sabha from 1980-1981. Nargis fell ill during this session. She died due to pancreatic cancer in the year 1981.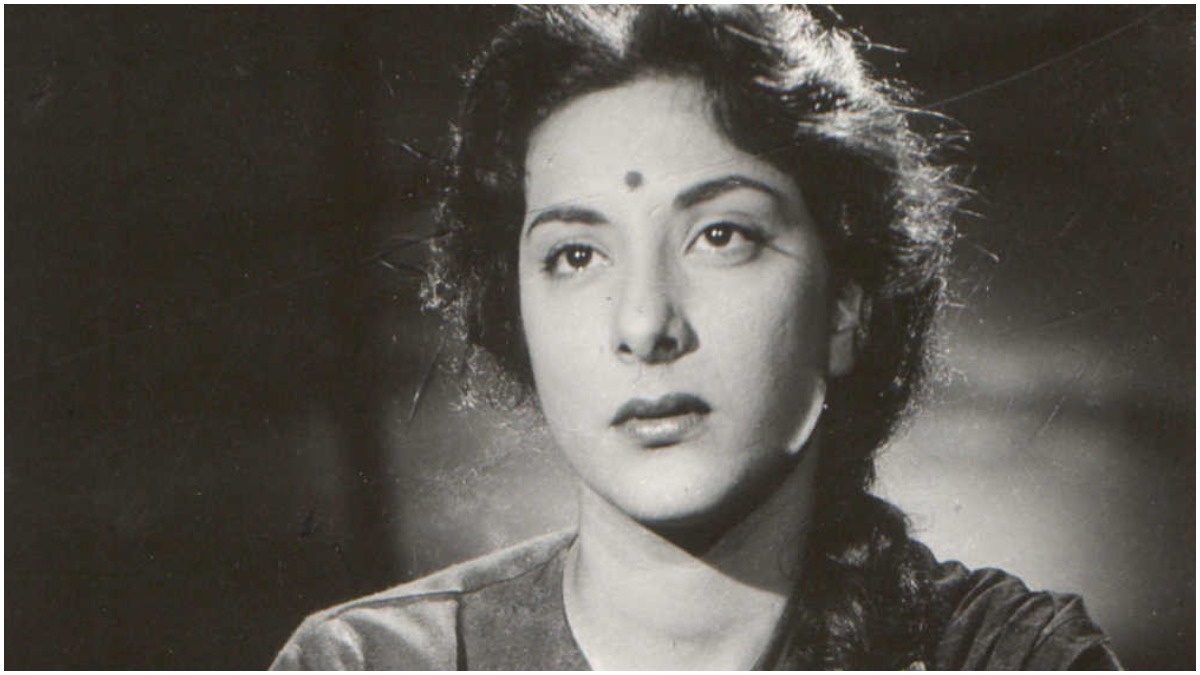 Kishore Kumar:
Abhas Kumar Ganguly was known as Kishore Kumar in the industry. He was a playback singer, actor, lyricist, music director, producer, and screenwriter. He is regarded as one of the greatest playback singers that have ever been to the cinema industry. He won around eight Filmfare Awards for Best Male Playback singer. He had always been following the 'no money means no work' principle in his life. On one occasion, he came to know that he had got only half the payment so he came to the set with only makeup on half the side of his face. When the director questioned him, he would say," half money means half make up". He will always be cherished by the coming generation for all the art that he had been creating all his life.
'The artist dies but the art never dies'.
Let's never forget the history of Bollywood cinema and keep reminding ourselves of the art that these legends have created.