Tara Sutaria Absolutely Shines in House of CB Strapless Gown!
Tara's appearance in a pink gown at the NMACC Sound Of Music opening event was nothing short of radiant and captivating. The allure of pink gowns lies in their versatility, allowing them to become the perfect choice for a diverse range of occasions, from elegant prom nights to enchanting weddings and formal gatherings.
The myriad of shades and styles within the spectrum of pink makes it a favored color option among fashion enthusiasts. From delicate blush tones to vibrant fuchsias, pink gowns offer a canvas of possibilities, allowing individuals to select a hue that resonates with their personality and complements their complexion.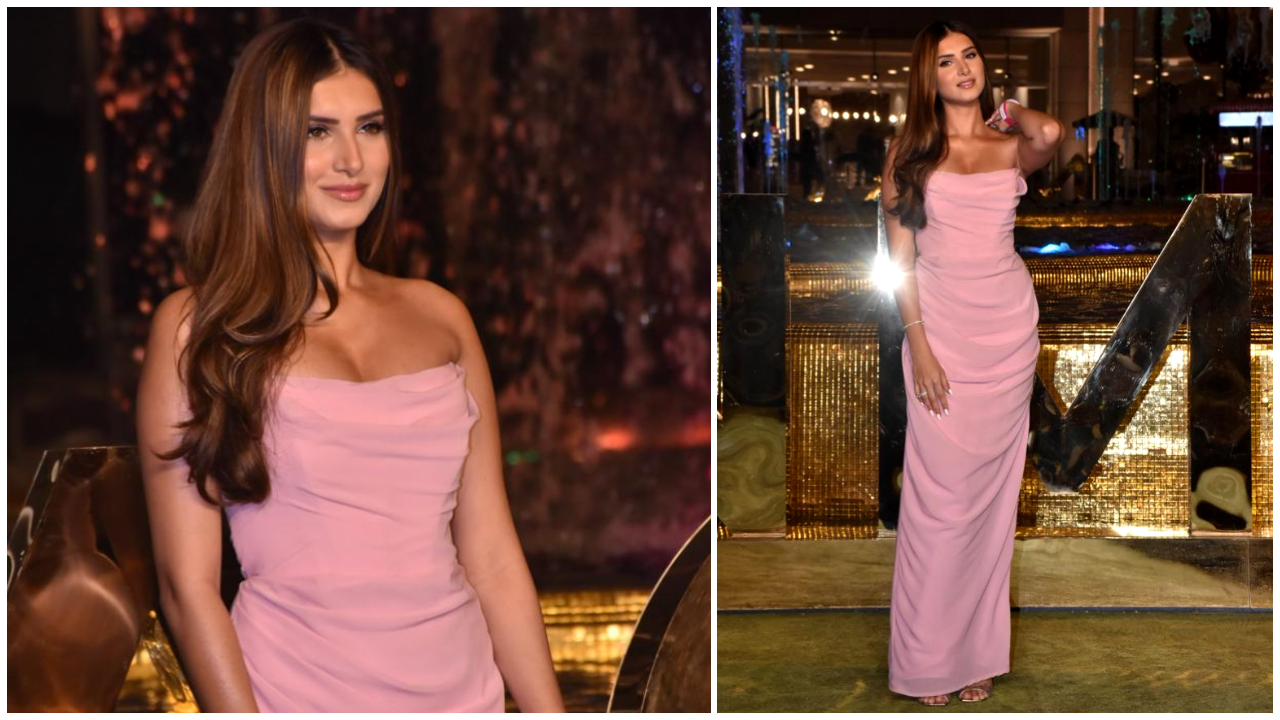 The gown worn by Tara effortlessly captured the attention of onlookers, showcasing her innate sense of style and sophistication. Pink is a color synonymous with femininity, and it radiates a sense of grace and charm that can't be denied. Its ability to convey both youthful vibrancy and mature elegance makes it a go-to choice for women of all ages.
The choice of a pink gown is more than just a style statement; it's an embodiment of celebration and joy. Whether it's the rosy hues of a sunset or the bloom of fresh flowers, pink evokes feelings of happiness and positivity. This inherent sense of celebration makes pink gowns an excellent option for events where making a memorable entrance is paramount.
Accessorizing a pink gown opens up a realm of creative possibilities. The color's versatility allows for a harmonious pairing with a range of metals, including silver, gold, and rose gold. Jewelry choices can be tailored to reflect the desired level of glamour, from delicate pieces to bold statement accessories.
The makeup and hairstyle chosen to complement the pink gown can further enhance its impact. Soft and neutral makeup can accentuate the gown's delicate charm, while bolder makeup choices can add a touch of drama. Hairstyles, whether sleek updos or cascading curls, can be tailored to match the gown's mood and the event's formality.
Tara's appearance in a pink gown at the NMACC Sound Of Music opening event exemplifies her ability to radiate confidence and grace. Her choice to wear such a gown showcases her appreciation for timeless elegance and her knack for embracing fashion trends with her unique flair. Ultimately, the pink gown serves as a beautiful reminder that fashion is a powerful medium for self-expression and celebration, allowing individuals like Tara to shine brightly on any occasion.
Ever since its inauguration, NMACC has become a hub for star-studded events, drawing in notable celebrities who grace the occasions with their impeccable style and glamour. Among these luminous attendees, Tara Sutaria stood out as a true fashion inspiration, setting the bar high for unforgettable ensembles that leave a lasting impact.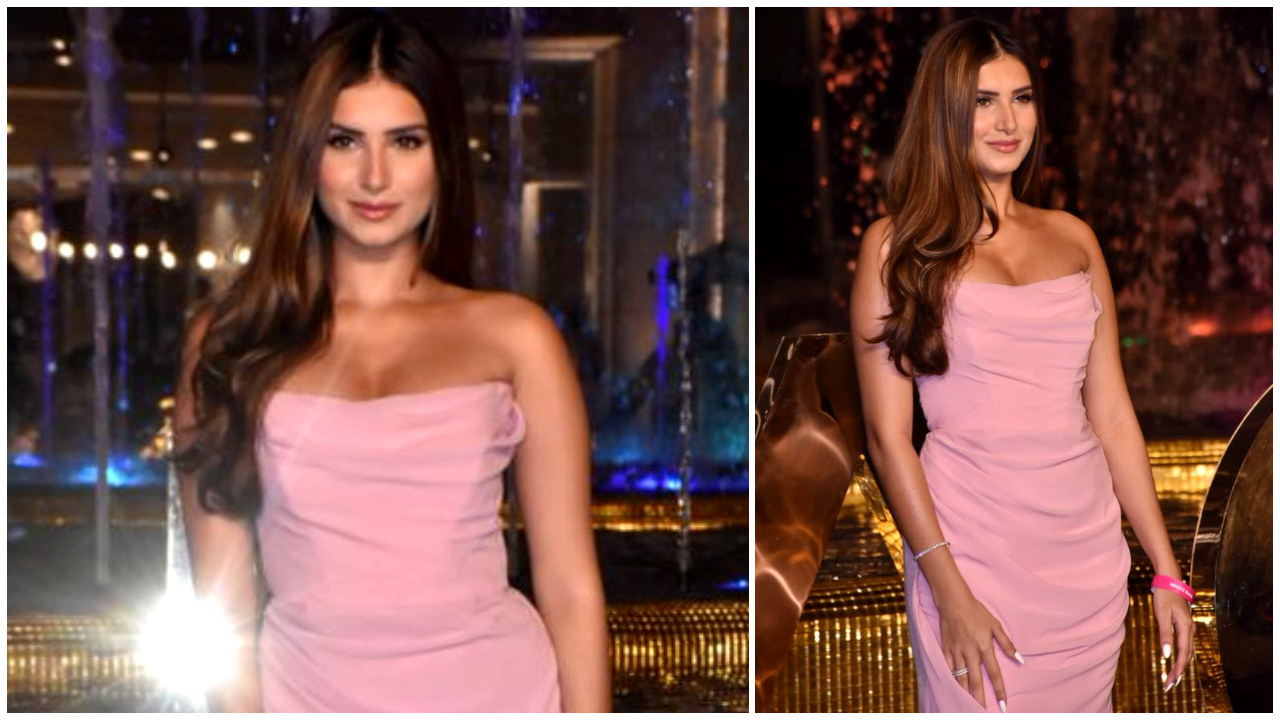 At the event, which boasted an impressive guest list including the likes of Radhika Merchant, Harnaaz Sandhu, Fatima Sana Shaikh, and more, Tara Sutaria made her mark with a captivating pink quartz-hued strapless gown. The choice of outfit was a testament to her fashion sensibility, as she effortlessly fused modern trends with timeless elegance.
The gown, sourced from the renowned House of CB, showcased Tara's ability to make a statement through her attire. The pink quartz hue not only exudes femininity but also radiates a sense of sophistication that resonates with the event's upscale ambiance. The strapless design added a touch of glamour while allowing her to flaunt her neckline and shoulders with grace.
House of CB is celebrated for its ability to offer designs that balance contemporary aesthetics with classic appeal, and Tara's choice of gown epitomized this fusion. The ensemble was more than just a dress; it was an embodiment of her personality and style, showcasing her confidence and poise.
By choosing this pink quartz-hued gown, Tara Sutaria demonstrated her understanding of color psychology and its impact on fashion. Pink is a color that conveys warmth, positivity, and joy, making it a fitting choice for a celebratory event like the NMACC gathering. The hue's softness was juxtaposed with the gown's strapless silhouette, creating a harmonious blend of modernity and elegance.
Tara's appearance in the House of CB gown serves as an inspiration for those seeking to strike the perfect balance between contemporary fashion and timeless grace. The ensemble not only complemented her beauty but also reflected her ability to curate looks that leave a lasting impression.
As celebrities continue to grace NMACC's events in breathtaking ensembles, Tara Sutaria's choice of the pink quartz-hued strapless gown from House of CB stands out as a symbol of style and sophistication. Her fashion-forward approach and exquisite taste have undoubtedly solidified her place as a trendsetter and fashion inspiration for fans and fellow celebrities alike.
Tara Sutaria's choice of the 'Adrienne' corset gown was nothing short of pink perfection, capturing attention with its intricate details and exquisite design. This gown, adorned in the delightful pink hue, was a true embodiment of contemporary elegance and allure, making her a standout figure at the NMACC Sound Of Music opening event.
The gown's craftsmanship was a masterpiece, with each element thoughtfully curated to create a harmonious and captivating ensemble. The thigh-high slit added a touch of drama and allure, showcasing Tara's confidence and adding a modern twist to the classic silhouette. The deep neckline enhanced the gown's sensuality, while the structured boning provided support and a flattering fit, shaping a balconette shape that perfectly complemented Tara's figure.
The 'Adrienne' corset gown's straight-fit design exuded a sense of sophistication, allowing the gown to effortlessly drape over Tara's frame. The maxi skirt, characterized by its graceful gathers and seam-free finish, added movement and fluidity to the look. Made from georgette, a lightweight and flowing material, the skirt added an ethereal quality to the ensemble, making Tara appear as if she was gliding with every step.
What's particularly appealing about this gorgeous piece is its accessibility. While it radiates luxury and glamour, it comes with a price tag that doesn't break the bank. Available for approximately Rs 5,721.32, fashion enthusiasts can channel Tara Sutaria's red carpet look without straining their budget. The fact that it can be purchased from the Dress to Impress website makes it even more convenient for anyone looking to replicate this stunning style.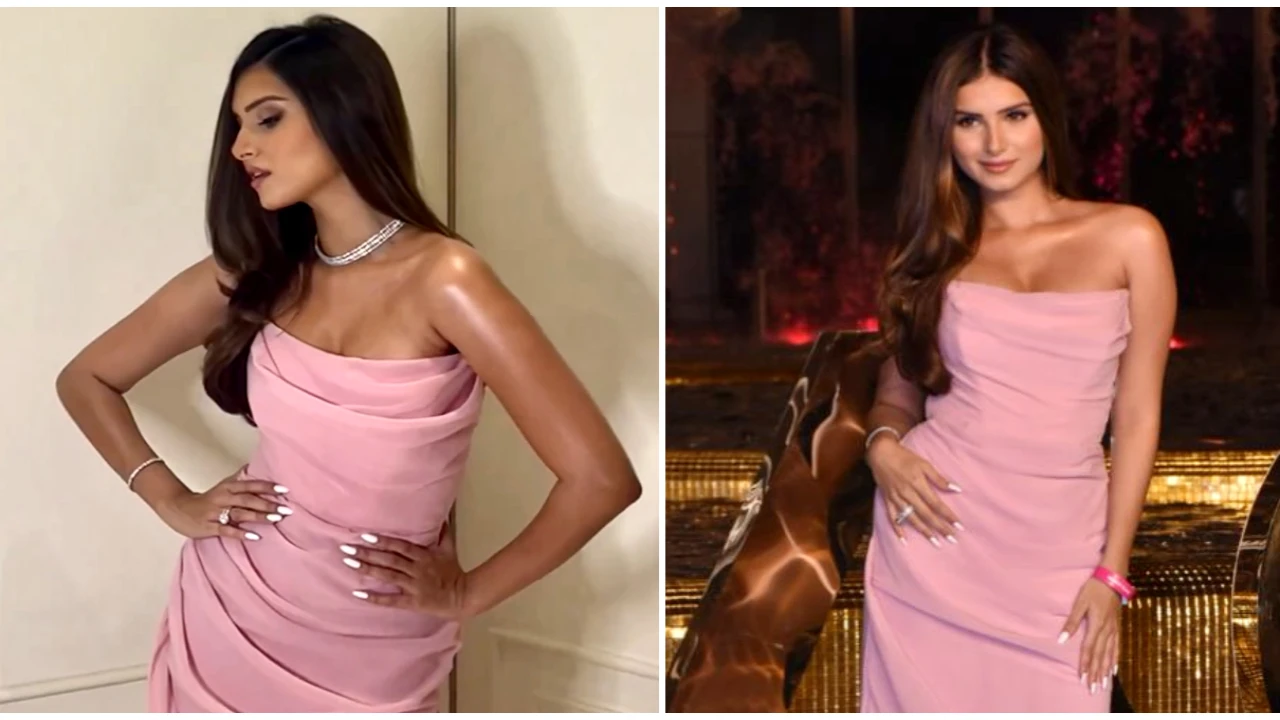 In the world of fashion, where style and affordability often converge, the 'Adrienne' corset gown stands as a prime example. Tara Sutaria's choice of this gown not only showcased her discerning taste but also offered a fashion-forward option that allows individuals to embrace elegance and allure without compromising on their budget.
Indeed, the principle that "less is more" holds true in the world of accessories, as exemplified by Tara's look. The selection of jewelry was carefully curated to complement the outfit without overpowering it. The pieces acted as accentuating elements, drawing attention to the gown's intricate details and Tara's radiant presence.
Choosing accessories that harmonize with the ensemble while allowing it to remain the focal point can lead to a polished and effortlessly chic appearance. Tanya Ghavri's styling mastery in combining the 'Adrienne' corset gown with the right jewelry proved instrumental in creating a cohesive and memorable look for Tara Sutaria. The final result was a picture of sophistication and refinement that will surely inspire fashion enthusiasts to strike the perfect balance between outfit and accessories.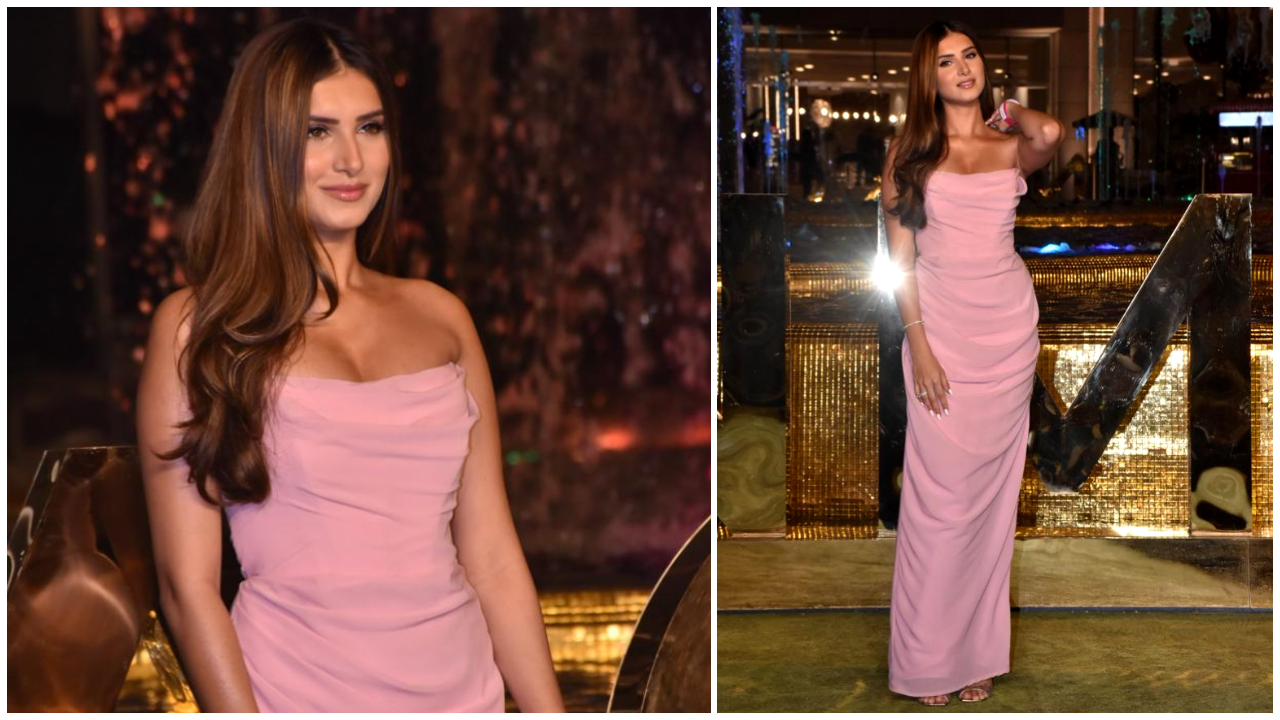 Tara sutaria opted for a very easy hairstyle which had a center partition. Her lips were high on sheen and looked lovely. When it comes to lip gloss for parties, you'll want to choose a long-lasting product, which is moisturising and packed with lots of glow. Sutaria rounded off her look with black eyeliner and mascara.