Alia Bhatt Embraces her Passion for Colorful Sarees with a Modern Twist!
Indeed, Alia Bhatt has established herself as one of Bollywood's leading actresses, and her impeccable fashion sense has further solidified her status as a style icon. With her effortless style and eclectic wardrobe choices, she continues to captivate the fashion world and set new trends.
Alia's fashion journey has been marked by versatility and a willingness to experiment with different styles, whether it's traditional Indian wear or contemporary Western outfits. Her ability to effortlessly switch between chic and elegant looks to bold and edgy ensembles showcases her fashion prowess and adaptability.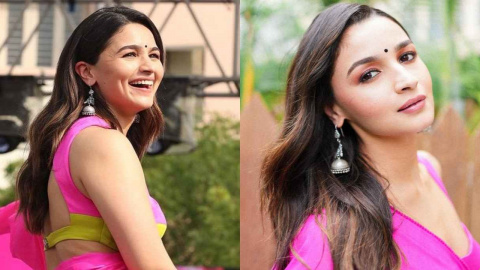 She has been seen sporting a wide range of outfits, from glamorous red carpet gowns to casual yet chic street style looks. Whether she's attending events, movie promotions, or just going about her daily life, Alia Bhatt consistently exudes confidence and charm with her fashion choices.
One of the standout features of Alia's style is her ability to add a personal touch to every outfit, making it uniquely her own. She is not afraid to experiment with colors, patterns, and accessories, which has garnered her praise from fashion enthusiasts and critics alike.
As the face of several fashion brands and a favorite of leading designers, Alia Bhatt's influence on the fashion industry is undeniable. Her choice of outfits often becomes a talking point, and fans eagerly look forward to her red carpet appearances and style statements.
From traditional ethnic wear to contemporary designer pieces, Alia Bhatt's wardrobe is a reflection of her evolving fashion journey. As she continues to grace the silver screen and make public appearances, her impeccable fashion sense will undoubtedly inspire and captivate fashion enthusiasts for years to come.
Alia Bhatt's love for colorful sarees has been evident in her recent fashion choices, and she has been a prominent advocate for showcasing the beauty of traditional Indian garments. Her affinity for sarees is a testament to her appreciation for India's rich cultural heritage and the versatility of this timeless outfit.
In particular, Alia recently donned a stunning saree designed by the renowned fashion designer Manish Malhotra. Manish Malhotra is known for his ability to seamlessly blend tradition and modernity, and his designs have been favored by Bollywood celebrities and fashion enthusiasts alike.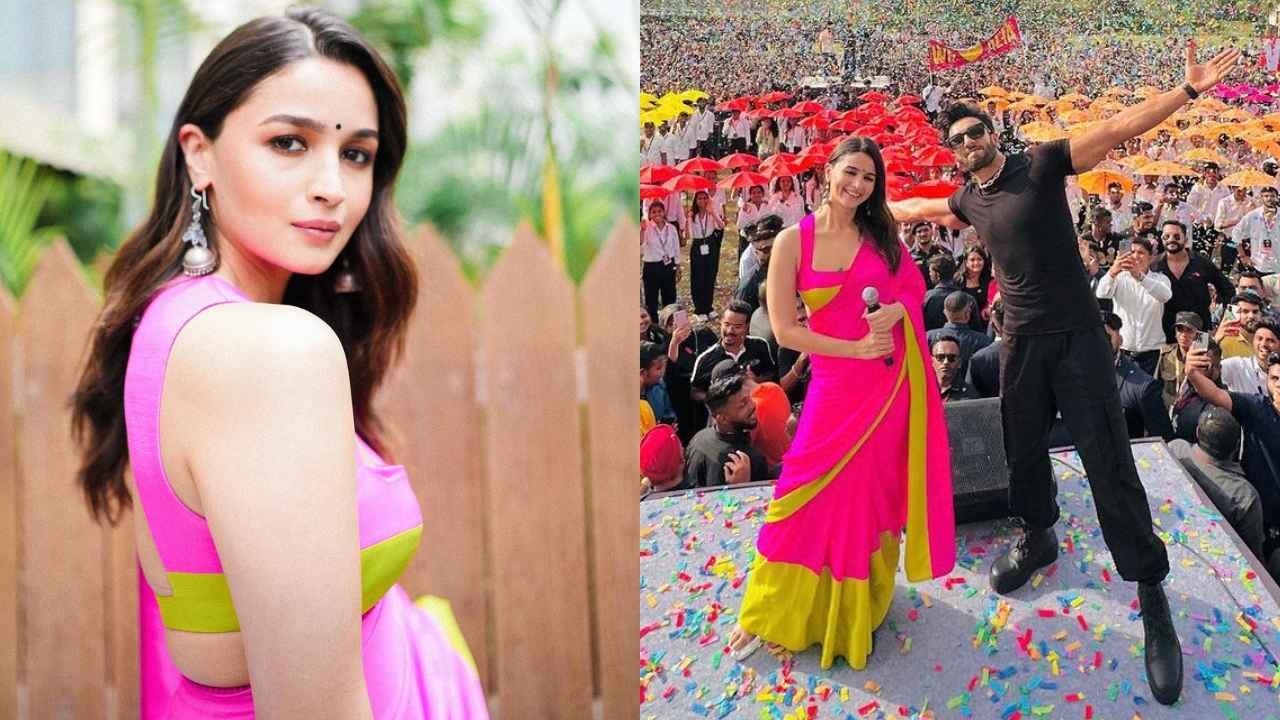 The saree worn by Alia Bhatt beautifully exemplifies this fusion. With vibrant colors and intricate embellishments, the outfit exudes a contemporary elegance while staying true to the traditional essence of the saree.
The talented actress carries the saree with grace and poise, showcasing her ability to effortlessly embrace traditional wear and make it her own. Her choice to wear colorful sarees further reinforces her status as a style icon who fearlessly experiments with different looks and celebrates the diversity of Indian fashion.
Alia Bhatt's love for sarees not only promotes traditional Indian wear but also encourages the younger generation to embrace their cultural roots and incorporate ethnic ensembles into their modern wardrobes. Her influence as a Bollywood actress and style icon paves the way for sarees to remain relevant and fashionable among the contemporary audience.
As she continues to dazzle us with her impeccable fashion choices, Alia Bhatt's affinity for colorful sarees and her collaboration with designers like Manish Malhotra continue to set trends and inspire individuals to explore the beauty of traditional Indian garments in a modern context.
Alia Bhatt's fashion choices have undeniably been an expression of her vibrant personality and versatile style. Her love for sarees is a true reflection of her admiration for traditional Indian wear, and her collaboration with renowned designer Manish Malhotra elevates her ensembles to new heights of elegance and glamour.
As the leading lady of the much-anticipated movie "Gangubai Kathiawadi," Alia Bhatt's fashion choices have been closely watched and admired. Her affinity for sarees shines through, as she fearlessly embraces a wide range of vibrant colors, infusing life and energy into her ensembles.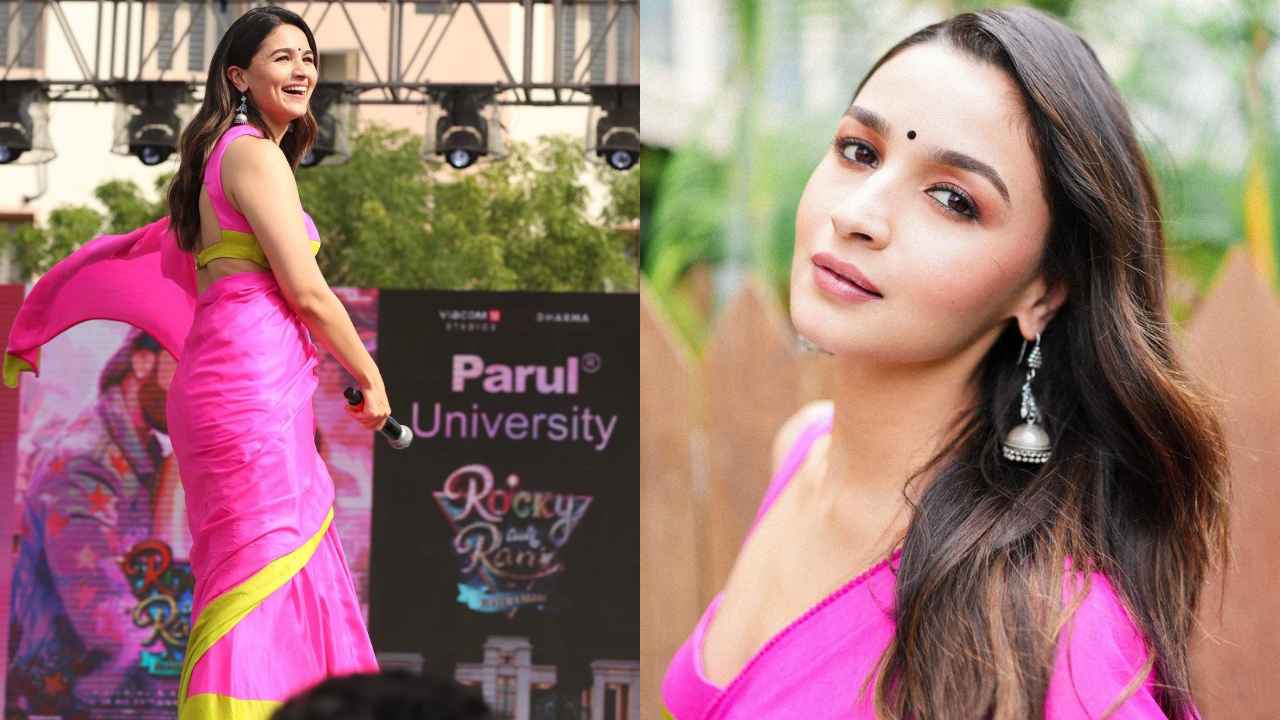 Manish Malhotra's designs perfectly complement Alia's vivacious spirit, and together, they create mesmerizing sarees that capture the essence of contemporary fashion while celebrating India's rich cultural heritage.
Alia's ability to effortlessly carry off vibrant colors in her sarees showcases her boldness and confidence in embracing different hues. Whether she adorns a bold red, a sunny yellow, a deep blue, or a lively green saree, her charismatic presence and style make each ensemble a visual delight.
Her love for sarees not only celebrates Indian tradition but also inspires a new generation to explore and appreciate the timeless elegance of this iconic garment. As a style icon and influential Bollywood actress, Alia Bhatt's choice to flaunt sarees with modern twists brings a refreshing and youthful appeal to this classic attire.
Through her fashion choices, Alia Bhatt continues to set trends, inspire fashion enthusiasts, and leave a lasting impact on the world of Bollywood fashion. Her collaboration with Manish Malhotra exemplifies the perfect fusion of tradition and modernity, making her an influential figure in promoting Indian fashion on a global stage.
Manish Malhotra's name is indeed synonymous with opulent Indian couture, and his collaboration with the talented actress Alia Bhatt has resulted in mesmerizing sarees that embody grace, sophistication, and a touch of whimsy. With his unique ability to seamlessly blend traditional craftsmanship with contemporary aesthetics, Malhotra has created timeless designs that beautifully complement Alia's vibrant personality and style.
The recent saree worn by Alia Bhatt was a breathtaking bubble pink creation, adorned with yellow borders and a yellow lining at the bottom. This choice of colors added a playful and joyful element to the ensemble, perfectly complementing Alia's youthful charm.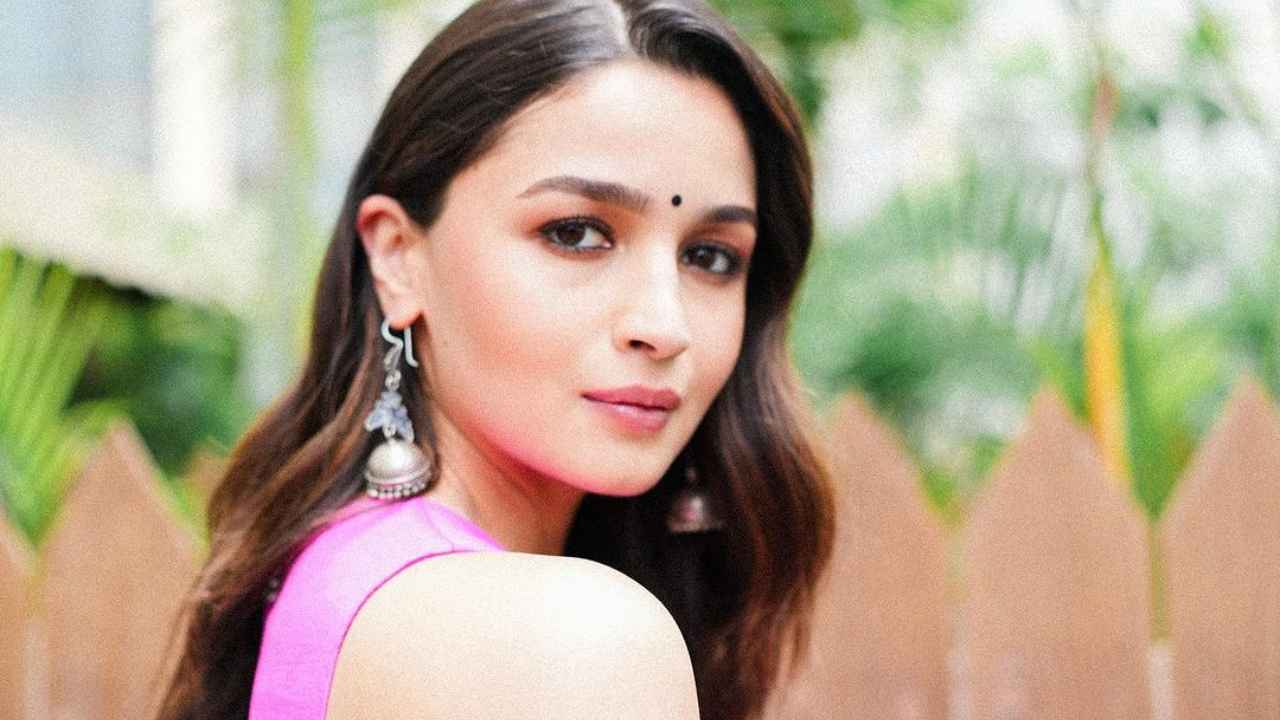 The dual-colored blouse featuring a sweetheart neckline with a deep-scooped back added a modern and edgy touch to the traditional attire, showcasing Manish Malhotra's innovative approach to design.
Carefully selecting fabrics and intricate embellishments, Malhotra ensures that each saree enhances Alia's natural beauty and accentuates her elegance. His draping techniques and attention to detail create a harmonious blend of style and sophistication, making Alia look beyond fabulous in every appearance.
The collaboration between Manish Malhotra and Alia Bhatt is a true testament to the magic that happens when traditional Indian craftsmanship meets contemporary sensibilities. It showcases the versatility and timelessness of Indian couture, bringing together elements of tradition and innovation in a seamless fashion.
As Alia Bhatt continues to grace the silver screen and make public appearances, her stunning saree choices in collaboration with Manish Malhotra will undoubtedly inspire and leave a lasting impact on fashion enthusiasts around the world. Their partnership embodies the essence of Indian fashion, celebrating the beauty of sarees and redefining their appeal for the modern generation.