Parineeti Chopra's Tokree Kurta Set Radiates Pure Perfection and Joy in the Summer Sun
Wearing a white kurta goes beyond just staying cool; it's a choice that combines practicality with style and elegance. It's no wonder that its popularity tends to surge during the summer months, as it effortlessly manages to appear both lightweight and sophisticated. As the seasonal cycle returns, this timeless fashion choice is embraced by many, including celebrities like Parineeti Chopra, who effortlessly exudes its simplicity and charm.
Parineeti Chopra's recent choice to wear a white kurta perfectly aligns with the kurta's innate qualities. The ensemble manages to strike a balance between looking effortlessly light and embracing a sense of understated style. The white kurta's classic appeal transcends trends, making it a perennial favorite, particularly during warmer months when comfort is paramount.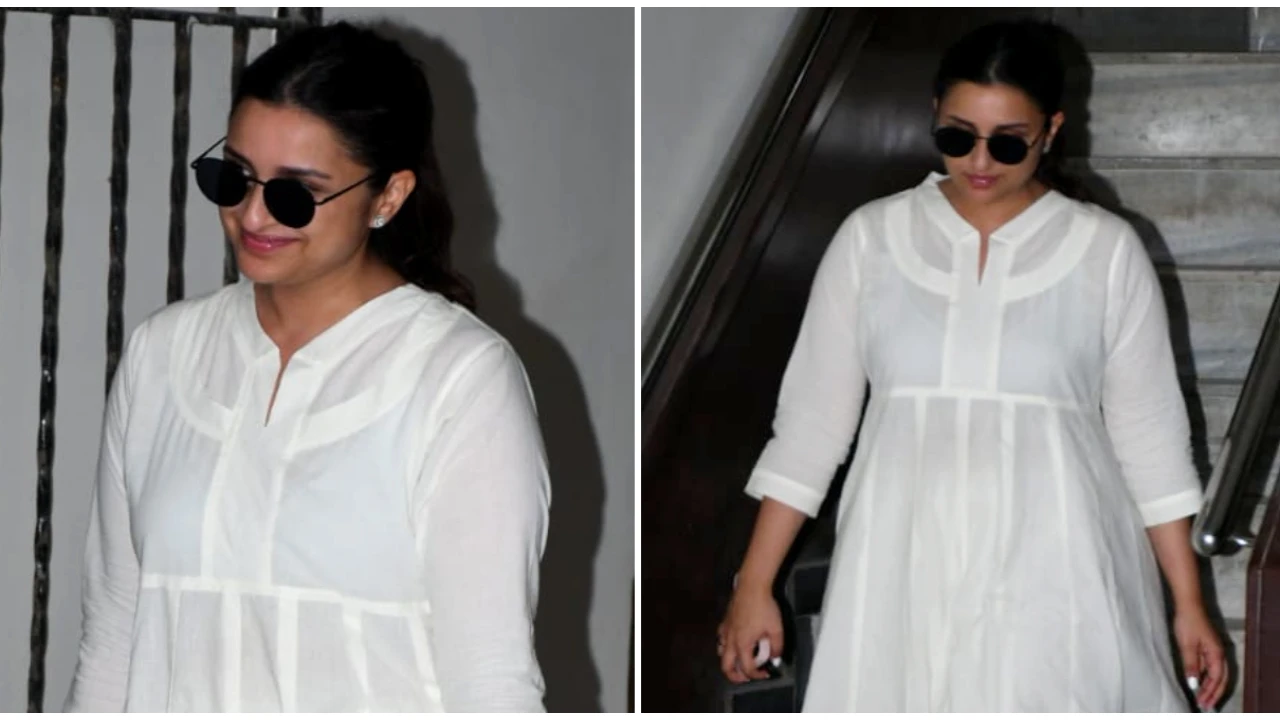 Yesterday, the actress known for her role in "Code Name: Tiranga" was captured by the cameras in the bustling Bandra area of Mumbai. During this candid moment, she sported a coordinated and midi kurta combination that caught everyone's attention. Parineeti Chopra's style serves as a valuable reference for finding your own perfect balance and mastering how to style such ensembles. As you contemplate the significance of breezy white kurtas, it's also worth exploring another trend: wearing kurtas as dresses or pairing them with coordinating bottoms.
Parineeti Chopra's choice to wear a coordinated and midi kurta combo showcases her adeptness at embracing both comfort and style. This ensemble strikes a harmonious balance between casual elegance and trendy fashion, making it an excellent source of inspiration for those seeking versatile and chic outfits.
Considering the charm of white, breezy-looking kurtas, Chopra's choice to wear such a piece highlights the significance of this timeless staple in a summer wardrobe. White kurtas offer a refreshing and effortless aesthetic that effortlessly adapts to various settings, whether you're strolling through a busy city or attending a casual gathering.
Additionally, the trend of wearing kurtas solely as dresses or pairing them with matching bottoms is gaining momentum. This trend allows for creative styling possibilities, offering flexibility in creating diverse looks. Wearing a kurta as a dress not only maximizes comfort but also delivers a stylish and put-together appearance. On the other hand, combining kurtas with coordinating bottoms adds an element of coordination and fashion-forward flair.
Incorporating Parineeti Chopra's style cues, including the choice of breezy white kurtas and the trend of kurta-as-dress or kurta-and-bottoms pairing, you can curate a wardrobe that seamlessly blends classic elegance with contemporary trends. Ultimately, the key lies in embracing versatile pieces that empower you to express your unique style with confidence and poise.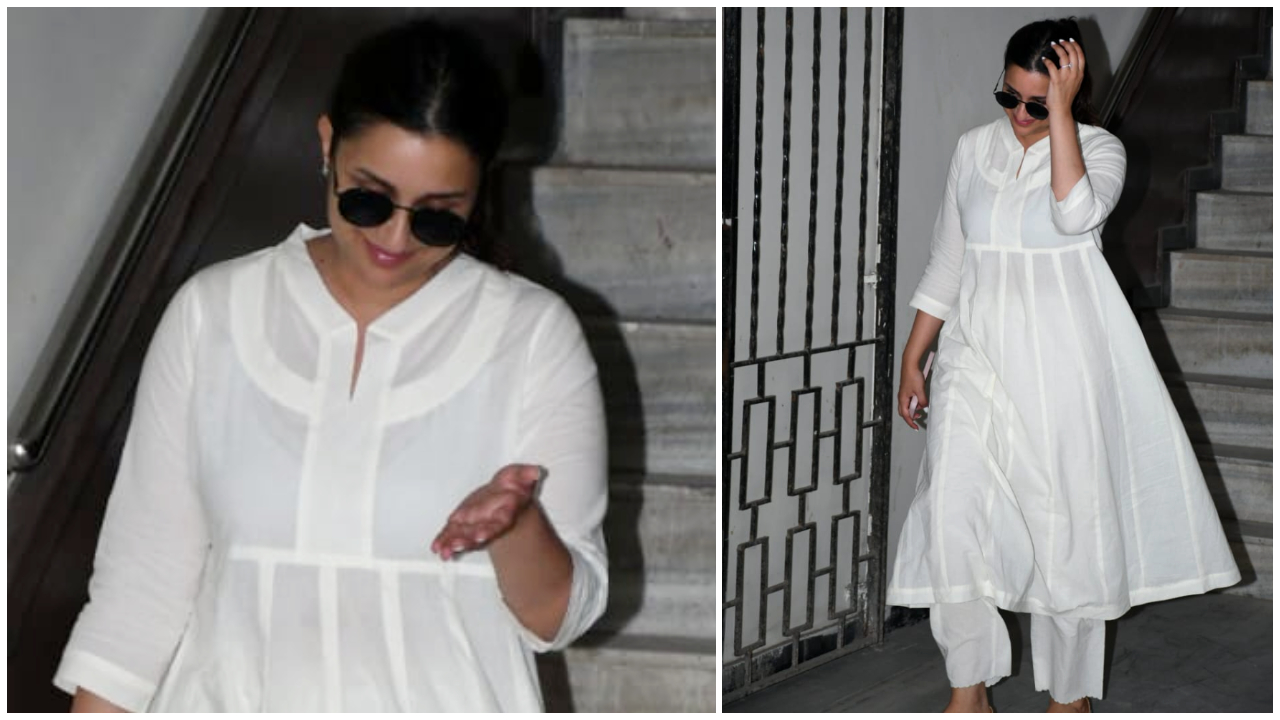 Parineeti Chopra's appearance in a desi attire is nothing short of fabulous. Short-sleeved kurta dresses have the potential to be elevated with carefully chosen accessories. Hoop earrings, a broad waist belt, bracelets, and lace-up shoes can all come together to enhance the overall look. On the other hand, a strappy kurta can be wonderfully complemented by a statement necklace, adding a touch of glamour to the ensemble.
In this instance, we delve into how the Bollywood actress effortlessly maintained a tasteful and stylish going-out look by opting for an Arum set from Tokree. The focus of her ensemble was a Kalidaar kurta that beautifully showcased its flared silhouette. The kurta's distinctiveness lay in its signature Rajasthani neckline, drawing inspiration from the traditional "Kurti Kaanchli" worn by women in Rajasthan. This neckline not only added a touch of cultural elegance but also featured a V-shaped opening that brought a unique twist to the outfit.
Crafted entirely from 100% natural fiber cotton, the kurta provided a comfortable and breathable fit, further enhancing its appeal. With a price tag of Rs 8,000.00, this investment promises a truly versatile piece that can be effortlessly reworn throughout the season.
Parineeti Chopra's attention to detail extended to her choice of pairing the kurta with straight-fit pants. These pants featured a subtle scalloped hem, contributing to the overall sophistication of the ensemble. By opting for straight-fit pants, she maintained a clean and tailored silhouette that perfectly balanced the flared kurta.
What's noteworthy about Parineeti's look is her commitment to coherence. She embraced a cohesive style by choosing an ensemble that resonated with a unified aesthetic. This sense of continuity is further enhanced by her decision not to interrupt the flow of the outfit, presenting a harmonious and elegant appearance.
Ultimately, Parineeti Chopra's choice of the Arum set from Tokree exemplifies her ability to effortlessly blend cultural influences with contemporary fashion trends. Her styling choices showcase that true elegance is rooted in thoughtful design, quality fabrics, and a seamless coordination of elements. This ensemble serves as an inspiring example of how a well-crafted outfit can reflect both personal style and cultural appreciation.
Parineeti Chopra perfectly rounded off her look by complementing the Arum set with a range of well-chosen accessories. She opted for a pair of printed juttis, which added a touch of vibrancy and playfulness to her outfit. These printed juttis not only aligned with the overall summer vibe but also demonstrated her penchant for incorporating diverse patterns and textures into her style.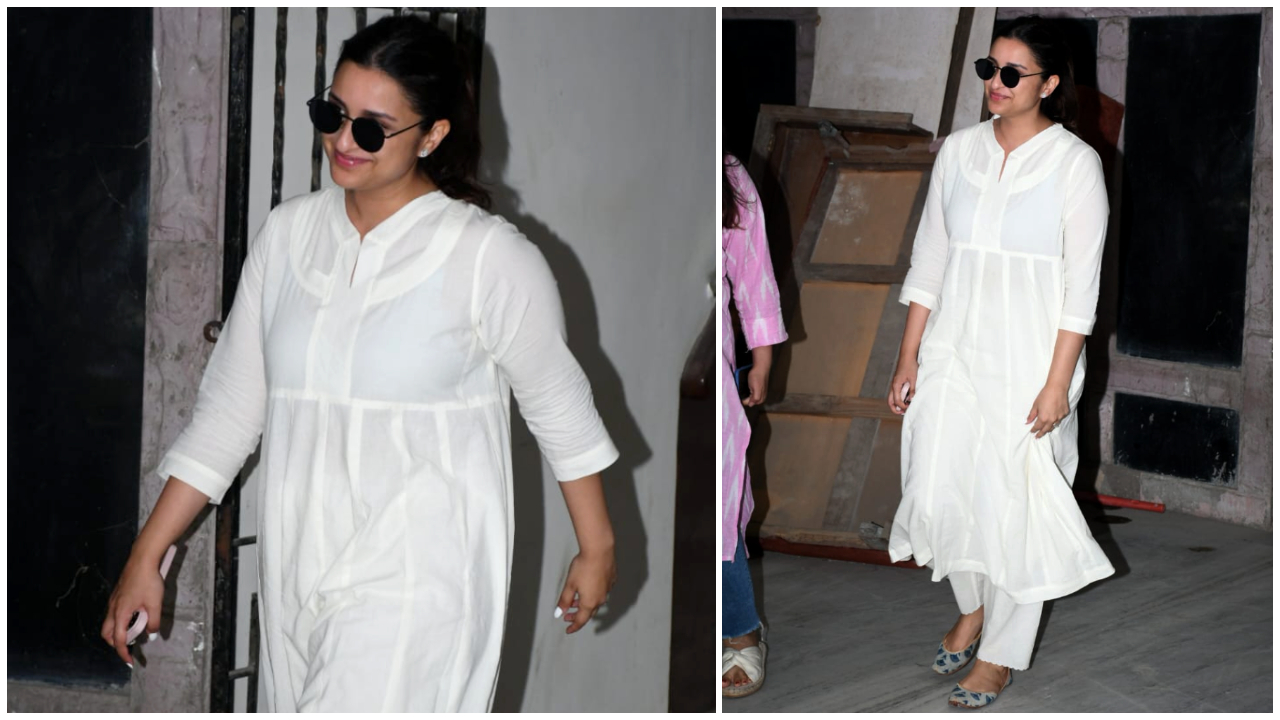 To shield her eyes from the sun's rays while maintaining a fashionable edge, Parineeti chose to wear black-framed circular sunglasses. These sunglasses not only served a functional purpose but also contributed to the ensemble's chic aesthetic.
Earrings were yet another element that contributed to her look. While the specific style of the earrings isn't mentioned, it's evident that she understood the importance of accessorizing to enhance her overall appearance. The choice of earrings adds a final touch of detail to her ensemble, solidifying her commitment to a cohesive and well-thought-out look.
Parineeti's enthusiasm for prints in the summer is palpable. Prints have an inherent ability to infuse energy and excitement into any outfit, making them a quintessential choice for the warmer months. The range of prints she mentioned—palm leaves, flowers, tropical leaves, pineapples, and flamingos—encapsulates the vibrant and lively essence of summer. These prints can effortlessly add a touch of whimsy and charm to any ensemble, creating a dynamic visual impact.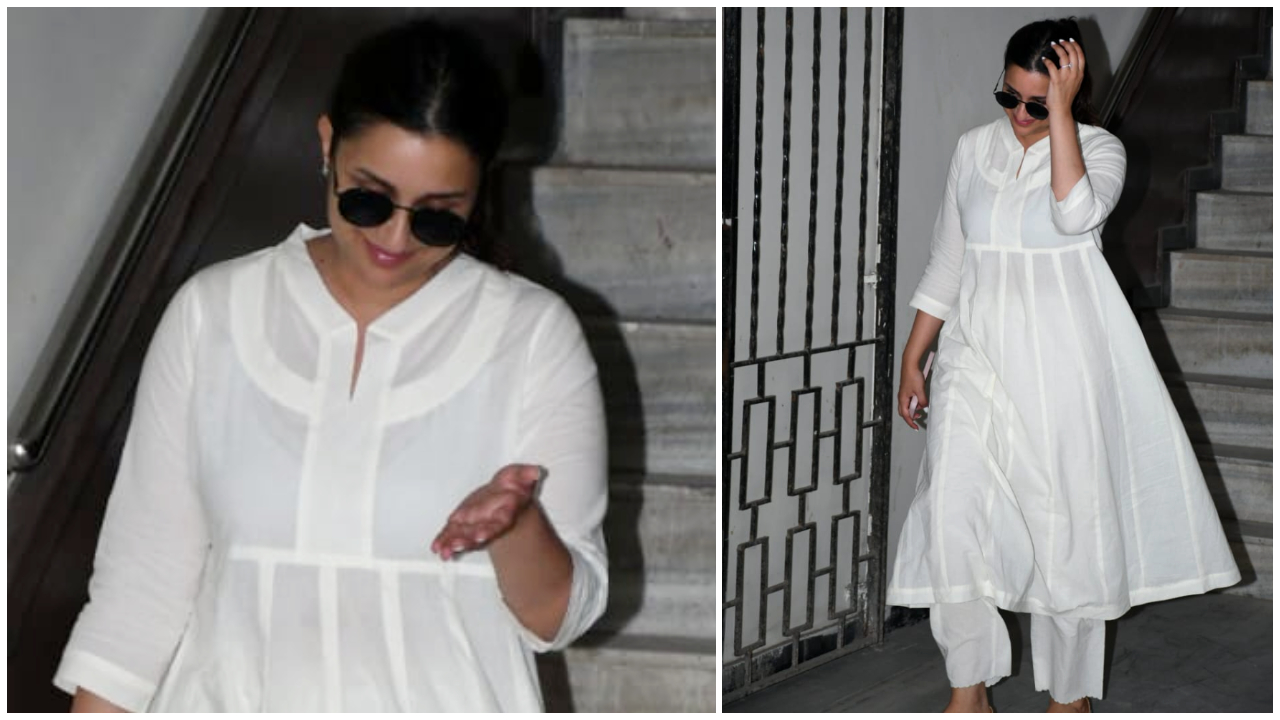 Parineeti Chopra's approach to styling serves as a source of inspiration for fashion enthusiasts looking to embrace the playful spirit of summer through their clothing choices. By incorporating prints and carefully selecting accessories, she not only demonstrates her fashion prowess but also showcases how to radiate confidence and joy through one's outfit.