Kiara Advani's Alex Perry mini dress screams neon or nothing this party month
The nod of approval to neon dresses in 2022 has been nothing short of spellbinding, and it aligns perfectly with the bold and vibrant aesthetic often associated with designer Alex Perry. As we find ourselves in the midst of the December party season, it's natural for images of rich sequins or crystal-induced sparkles to come to mind when thinking about party ensembles.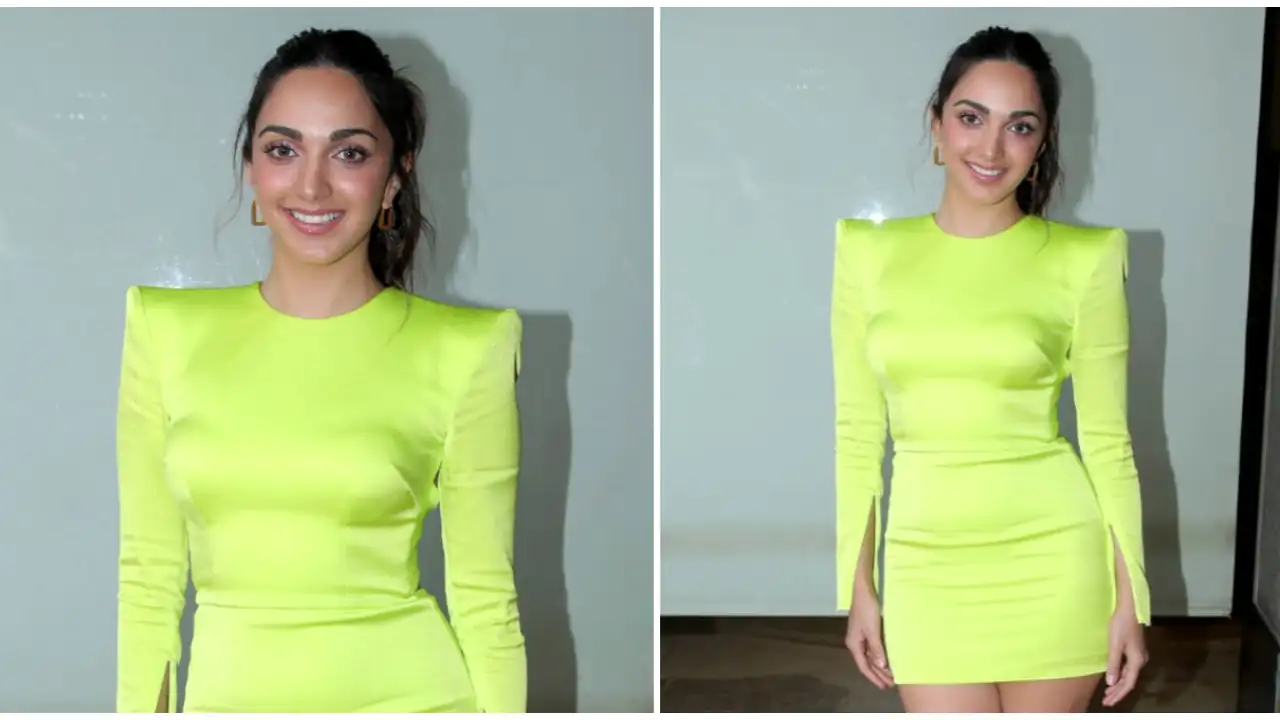 However, Kiara Advani's style choice demonstrates that party-ready looks don't always have to be about sequins and crystals. Her uncomplicated yet striking neon green dress serves as a refreshing departure from the traditional glitz and glamour often associated with December parties.
Kiara's choice of a neon green dress shows her willingness to embrace bold and unconventional colors, making a memorable style statement in the process. It's a reminder that fashion is about personal expression and creativity, and sometimes, the most eye-catching and stylish looks come from unexpected choices.
In a world of fashion where experimentation is encouraged and celebrated, Kiara Advani's neon green dress serves as an example of how simplicity and a pop of color can create a chic and unforgettable party ensemble. It encourages us to explore new horizons and find inspiration in unexpected places when crafting our own standout looks for special occasions.
Neon may traditionally be associated with summer trends, but there's no rule stating that it can't be a fantastic choice for other seasons, especially when it comes to celebrating during the party month of December. Fashion is all about breaking boundaries and creating looks that make you feel confident and glamorous.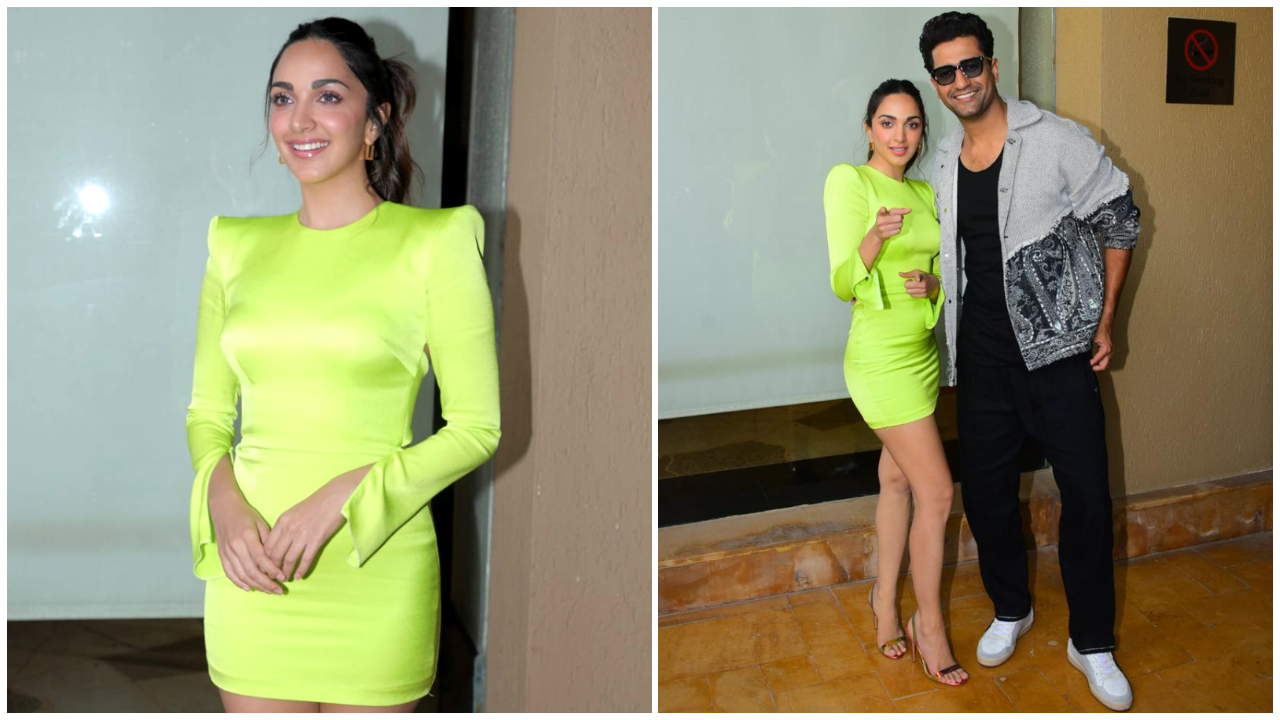 Kiara Advani's neon green dress from Alex Perry serves as a shining example of how neon can be a show-stopping choice for a party ensemble. It's a reminder that when it comes to style, you don't need a prince charming to make a statement—all you need is the right outfit that makes you feel like the star of the show.
So, embrace neon with confidence and let it be a reflection of your bold and fearless style. Whether it's a summer trend or not, fashion is about personal expression and celebrating your individuality, and a neon dress like this one can help you do just that, no matter the season.
Kiara Advani's style choice provides an excellent tip on how to break free from your go-to fashion picks and try something new, like spinning it straight to a neon dress. Style traditions are there to be challenged and evolved, and Kiara's bold choice demonstrates how embracing novelty can lead to exciting and fashionable outcomes.
Her mini, monotone, and flashy ensemble, known as 'Cade,' showcases a body-hugging silhouette that's both flattering and attention-grabbing. However, what makes this dress even more admirable are the additional features that contribute to its overall appeal.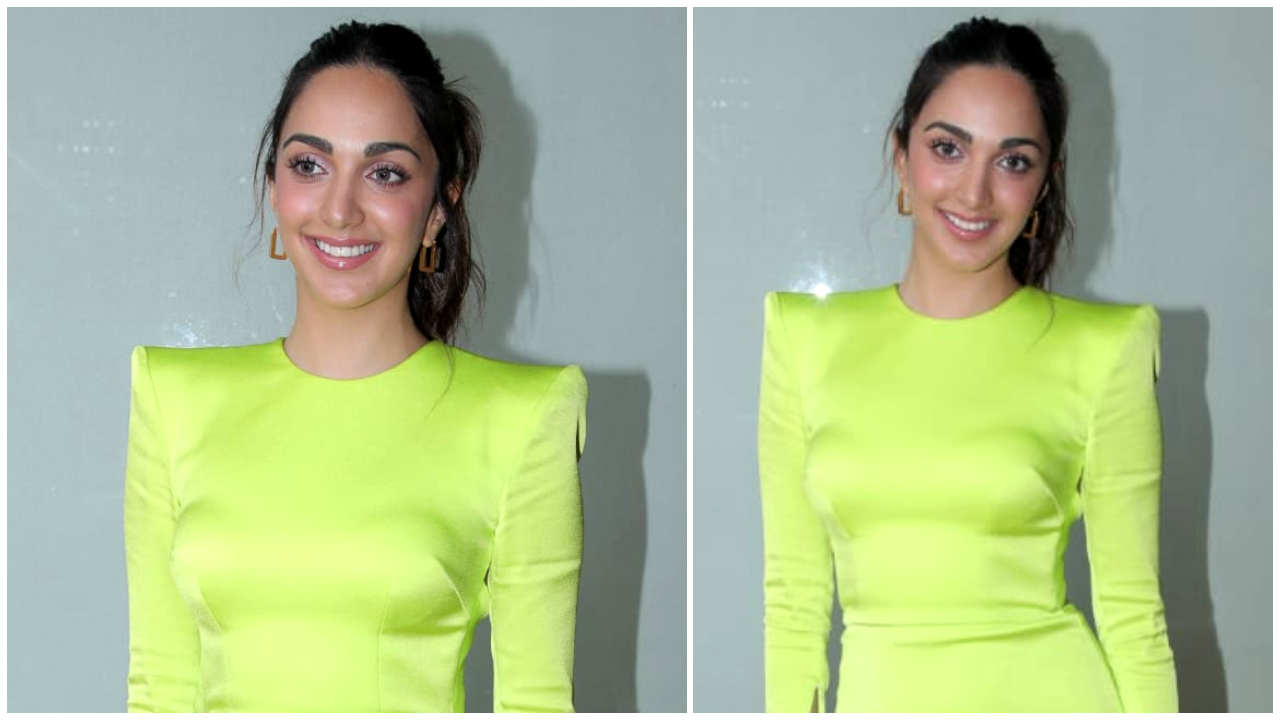 Fashion is all about the details, and 'Cade' certainly doesn't disappoint. It's the combination of factors like the color, silhouette, fabric, and design elements that come together to create a standout piece. Kiara Advani's choice of this dress highlights her ability to recognize fashion pieces that have the potential to make a strong style statement.
Ultimately, fashion is about self-expression and experimenting with new looks to discover what makes you feel confident and stylish. Kiara's neon dress is a reminder that stepping outside of your style comfort zone can lead to exciting and memorable fashion moments.
The fact that 'Cade' is made from satin adds a luxurious and tactile element to the dress, making it not only visually appealing but also a pleasure to touch and wear. Satin fabric is known for its smooth and silky texture, and it often evokes a sense of elegance and sensuality.
The double cut-outs featured in this dress add a contemporary and daring twist to a classic silhouette. This design choice not only showcases creativity but also enhances the dress's overall sexiness. The close neck and shoulder pads contribute to a structured and sophisticated look, while the zipper details on the long sleeves provide a modern and edgy touch.
Fashion is about pushing boundaries and experimenting with different elements to create unique and memorable looks. 'Cade' by Alex Perry exemplifies the fusion of classic elegance with contemporary edge, making it a standout piece that's perfect for those who want to make a bold style statement.
Kiara Advani's choice to wear this dress reinforces the idea that fashion is about self-expression and having fun with your personal style. It's a reminder that fashion can be both a form of art and a means of empowerment, allowing individuals to express themselves with confidence and creativity.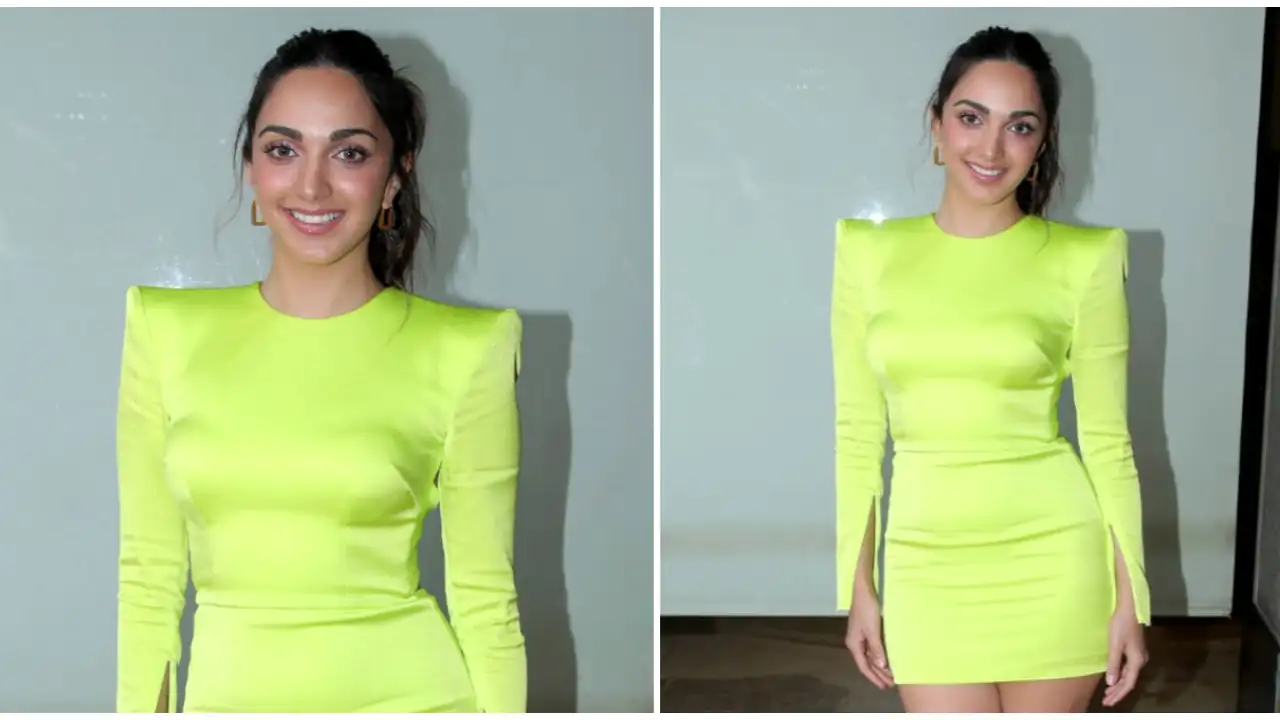 Kiara Advani's choice to accessorize her OOTD with holographic stilettos and gold drop earrings adds a touch of glamour and sophistication to her look. Holographic stilettos provide a modern and eye-catching element that complements the vibrancy of her neon dress, while gold drop earrings offer a subtle yet elegant contrast.
Her hairstyle, a simple ponytail, is a versatile and timeless choice that not only provides a clean and polished finish but also serves as a practical solution for a potentially messy hair day. It's a reminder that sometimes simplicity in hairstyling can be just as impactful as elaborate updos or curls.
The makeup choices of mascara, lipstick, and blush are classic and essential components of enhancing one's natural beauty and completing a look. These makeup essentials are tailored to suit her outfit and enhance her features, highlighting her eyes, lips, and cheeks for a balanced and polished appearance.
Overall, Kiara Advani's attention to detail in her accessories, hairstyle, and makeup demonstrates her commitment to creating a well-coordinated and visually appealing ensemble. It's a reminder that fashion is a holistic art form that encompasses various elements, each contributing to the overall impact of a look.