Disha Patani's Oh Polly Ruched Dress, Paired with a Chic Chanel Sling Bag!
Disha Patani's recent appearance at Mouni Roy's restaurant launch in Mumbai was a display of major glamour and exquisite fashion. The actress donned a beautiful blue ensemble, perfectly in line with the event's ambiance. The allure of ruched dresses seems to have taken the fashion world by storm, and Disha effortlessly embraced this trend, showcasing her keen eye for what's in vogue.
Once again, Disha Patani showcased her prowess in setting sexy style trends with her choice of a mini dress that highlighted her impeccable fashion sense. The intricate details of the dress added to its allure, making it a standout piece that accentuated her figure while exuding confidence and elegance. As the anticipation of monsoon days grows, the longing for the vibrant and carefree days of summer fashion is felt strongly. Disha's outfit served as a reminder of the playful and bold fashion choices that characterize the warmer seasons.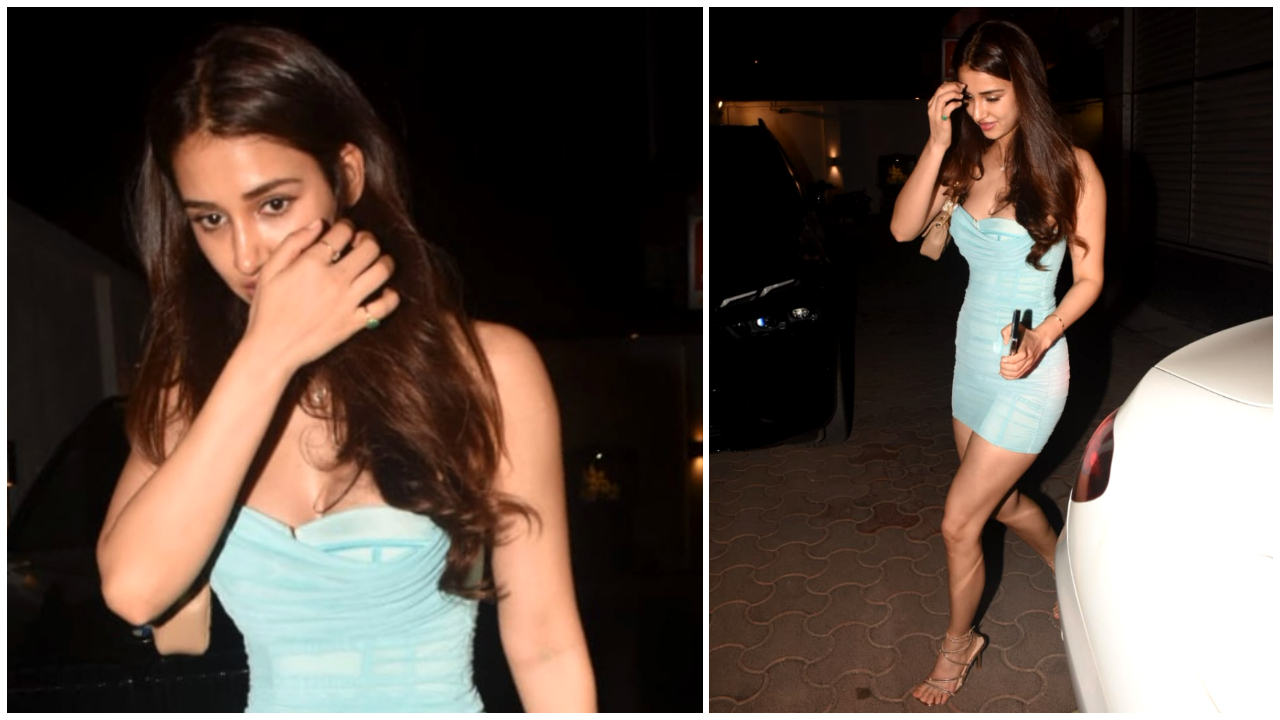 Caught in the middle of transitioning between different fashion seasons, Disha Patani's juicy outfit made a remarkable statement. It's evident that her ensemble captured the attention and admiration of fashion enthusiasts, resonating with those who appreciate daring yet chic styles. As fashion continues to evolve, Disha Patani's outfit remains a captivating inspiration that adds a touch of glamor to the fashion landscape.
Disha Patani's appearance in a mini dress once again proves that she's a true bombshell when it comes to flaunting her figure. Her history of donning mini and body-hugging dresses has always been attention-grabbing and exudes a sense of statement style.
When it comes to accessorizing mini dresses for parties, take cues from Disha's fashion playbook. Consider incorporating hoop earrings, rings, and stacked bracelets to add a touch of elegance and glamour. These jewelry pieces can elevate your overall look and contribute to a sophisticated yet trendy appearance.
Additionally, your choice of other accessories can vary based on your personal style preference. Whether you opt for something simple and understated or go bold with metallic accents, the key is to choose accessories that complement your outfit and enhance its overall appeal. Adding a touch of sparkle and crystal elements can bring a touch of dazzle and charisma, transforming your look into something truly remarkable.
Disha Patani's fashion choices are a testament to her ability to make a statement with her style, and you can certainly take inspiration from her approach to create impressive and eye-catching looks that turn heads at any party or event.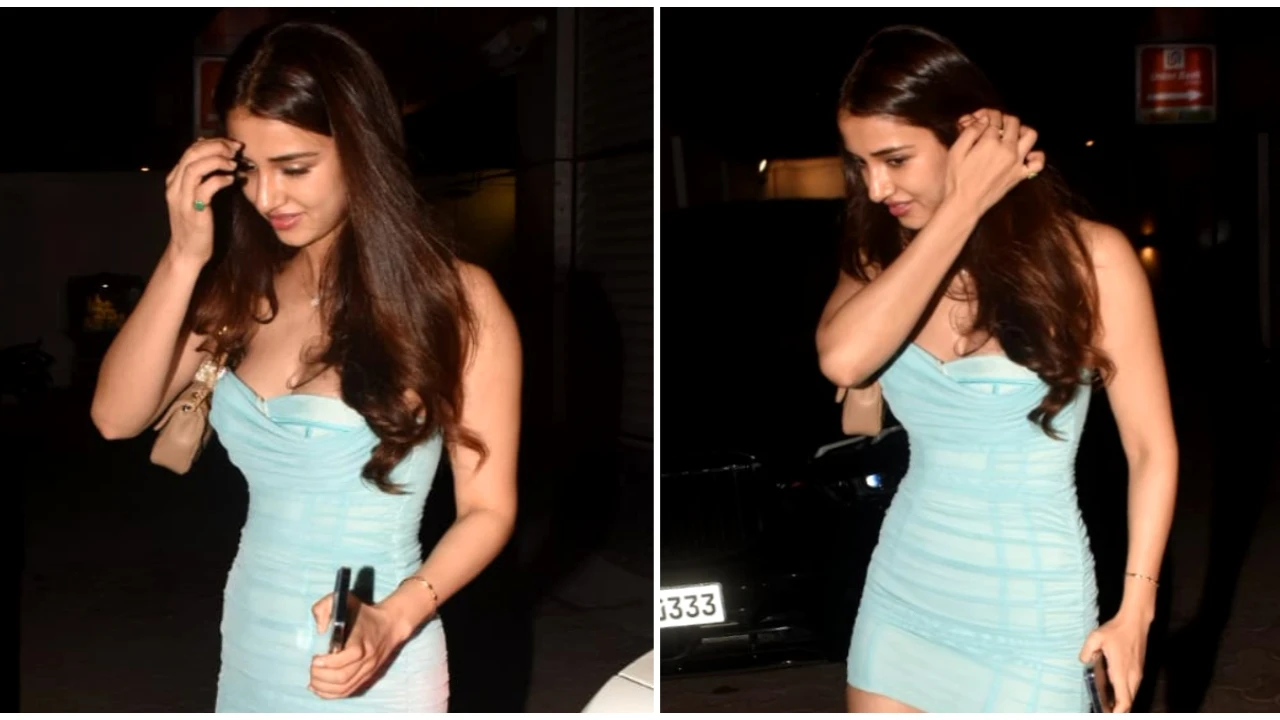 Disha Patani truly embraced her inner diva in a stunning dress from Oh Polly. Her choice, the 'Forever Fantasy' mini dress, was a testament to bold style and allure. The dress featured a bandeau neckline that exuded a captivating charm. Crafted from a combination of mesh overlay fabric and satin, this dress perfectly balanced sensuality and sophistication. With a price tag of approximately Rs 2,664.76, it was an affordable yet high-fashion statement piece.
The dress's design boasted several intricate details that added to its appeal. The structured corsetry detail and underwired cups provided a flattering fit that accentuated Disha's silhouette. The bodycon fit highlighted her curves, while the draped cowl detailing and satin matching-hued piping brought an element of luxury and texture to the ensemble. The concealed zipper at the back ensured a seamless and polished finish.
Disha's choice of the 'Forever Fantasy' mini dress showcased her ability to effortlessly blend different fabrics and elements to create a standout look. Her fashion choices continue to captivate and inspire, setting trends and leaving a lasting impact on the world of style.
Disha Patani added a touch of shine and sophistication to her ensemble with her choice of accessories. Her criss-cross strappy heels not only complemented the dress but also added a hint of glamour to the overall look. The addition of a delicate bracelet provided a subtle yet elegant adornment to her wrist.
One of the standout accessories of Disha's ensemble was her mini Chanel sling bag. The beige-colored bag featured the iconic quilted aesthetic that Chanel is known for. The gold and double chain strap added a luxurious touch, while the flap closure and the brand's logo showcased its timeless appeal. This choice of accessory perfectly aligned with the chic and upscale vibe of her outfit.
Disha's styling choices extended to her hair and makeup as well. Her center-parted hairstyle exuded a sense of simplicity and elegance. The glossy lips and the carefully applied mascara lifted her eyelashes, enhancing her natural beauty without overpowering the look. Disha's attention to detail in both her outfit and accessories showcased her ability to curate a cohesive and sophisticated appearance that resonates with fashion enthusiasts.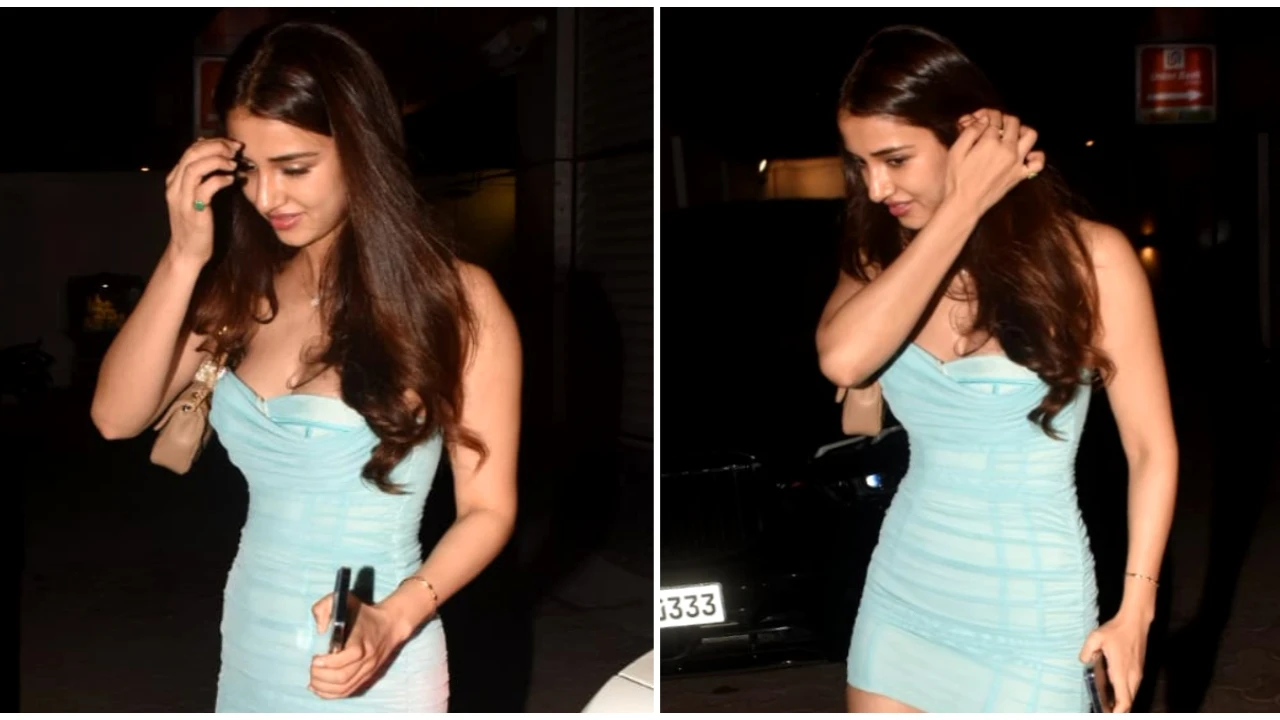 To create a striking and memorable look similar to Disha Patani's, consider opting for bandeau dresses curated from luxurious fabrics such as satin, mesh, or velvet. These materials add texture and dimension to the outfit, enhancing its overall appeal. The choice of fabric can significantly impact the way the dress drapes and moves, making it a focal point of the ensemble.
Bandeau dresses are known for exposing the shoulders and neckline, providing an excellent opportunity to showcase statement jewelry. Accessorizing is key to elevating the look, so don't hesitate to adorn yourself with eye-catching pieces. Statement necklaces can add a bold touch, drawing attention to your neckline. Consider drop or hoop earrings to frame your face elegantly. Stackable rings and stylish handcuffs can further accentuate your style, adding a hint of glamour to your wrists.
Remember that the details make all the difference. Pay attention to cuts, embellishments, and unique design elements that set the dress apart. Whether it's a strategic cut-out, intricate lace detailing, or ruching, these elements can elevate the dress from ordinary to extraordinary.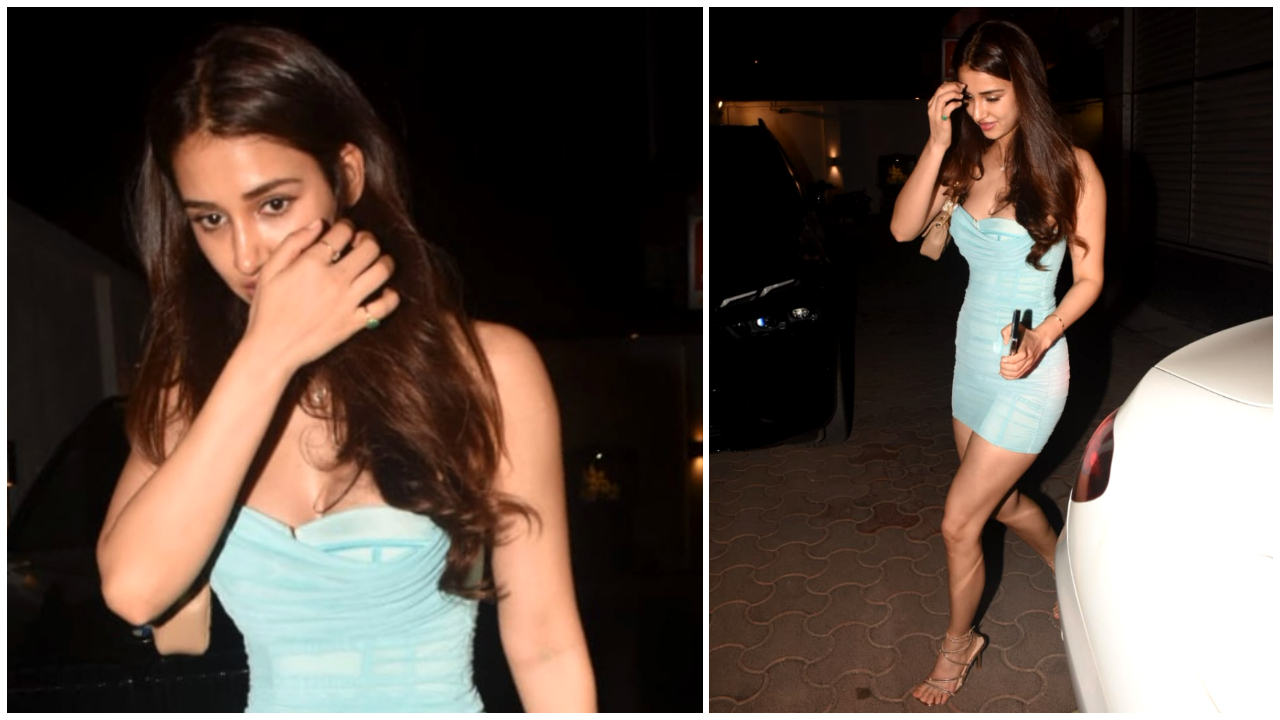 Lastly, Disha Patani's approach to hair and makeup is a lesson in balance. Opt for a hairstyle that complements the dress, whether it's sleek and polished or effortlessly tousled. Keep your makeup refined, highlighting one feature, such as the eyes or lips, to avoid overwhelming the look. With the right combination of dress, accessories, hair, and makeup, you can create a head-turning appearance that captures the spotlight, just like Disha Patani.