Ananya Panday's brewing hot look in black mini dress paired with Gucci heels is perfect for casual date!
Ananya Panday, known for her fashion-forward choices, recently made quite the statement with her evening outfit. She opted for a black mini-dress that exuded a sense of relaxed elegance for her outing. The choice of a mini-dress in classic black demonstrated her flair for combining comfort and style effortlessly, making it an ideal choice for a casual yet chic look.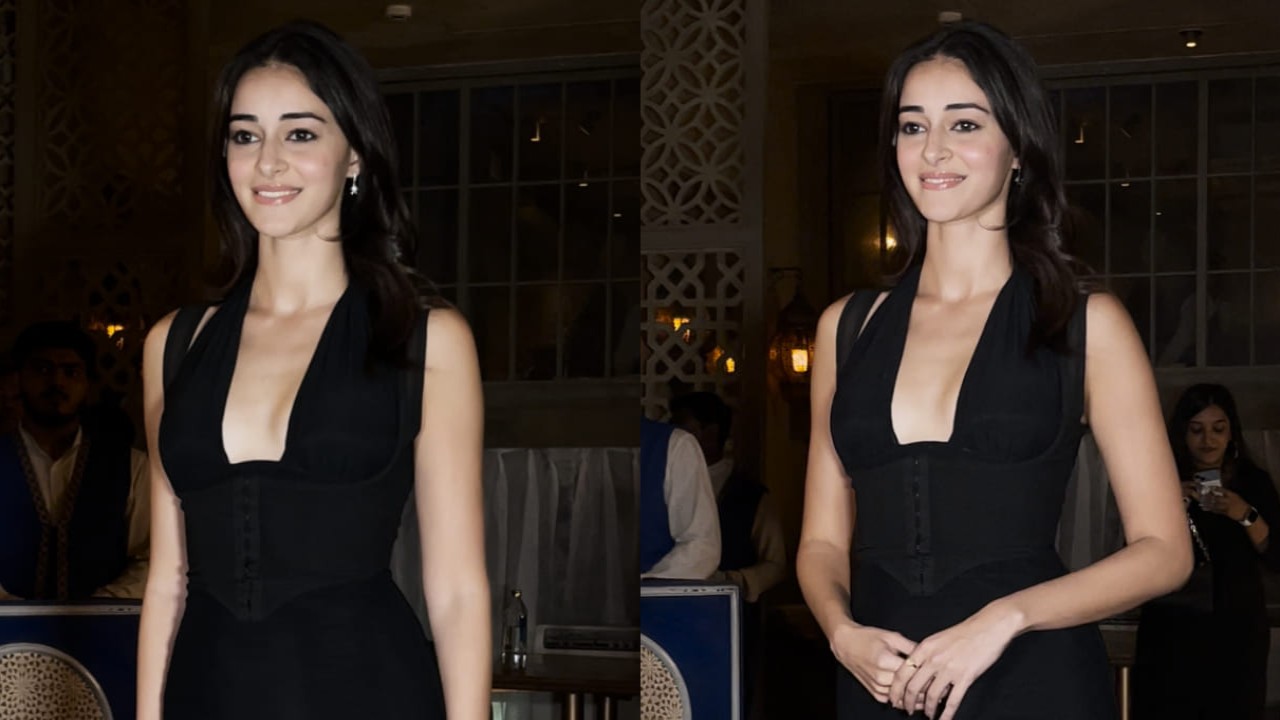 The body-hugging design of the dress was a standout feature, accentuating her figure while maintaining an air of relaxed sophistication. The deep plunging neckline added a touch of allure to her outfit, making it clear that she was not just about comfort but also about embracing her feminine charm. This daring element brought a sense of appeal to the ensemble, proving that even a seemingly simple black dress could have its own unique and attractive style.
Ananya Panday's choice of a black mini-dress showcased her fashion versatility and her ability to make a fashion statement in any setting. Her outfit was a blend of relaxed feelings and fashion-forward sensibilities, highlighting her status as a trendsetter in the world of style.
Taking a closer look at Ananya Panday's overall appearance, it's evident that she paid meticulous attention to her hair, makeup, and accessories to complete her chic evening outfit. Her choice of accessories brought an element of sparkle and sophistication to her lovely black short dress. One of the standout accessories was a pair of blingy drop earrings that gracefully adorned her ears, adding a touch of shine and elegance to her entire ensemble. These earrings not only complemented her dress but also served as eye-catching statement pieces, elevating her overall look.
Furthermore, Ananya Panday's nicely decorated hands featured finger rings that enhanced her style with a trendy and elegant touch. Finger rings have become a popular accessory choice, and they added a modern and fashionable flair to her outfit. These rings accentuated her well-groomed hands and showcased her attention to detail, making her look even more put-together and fashion-savvy.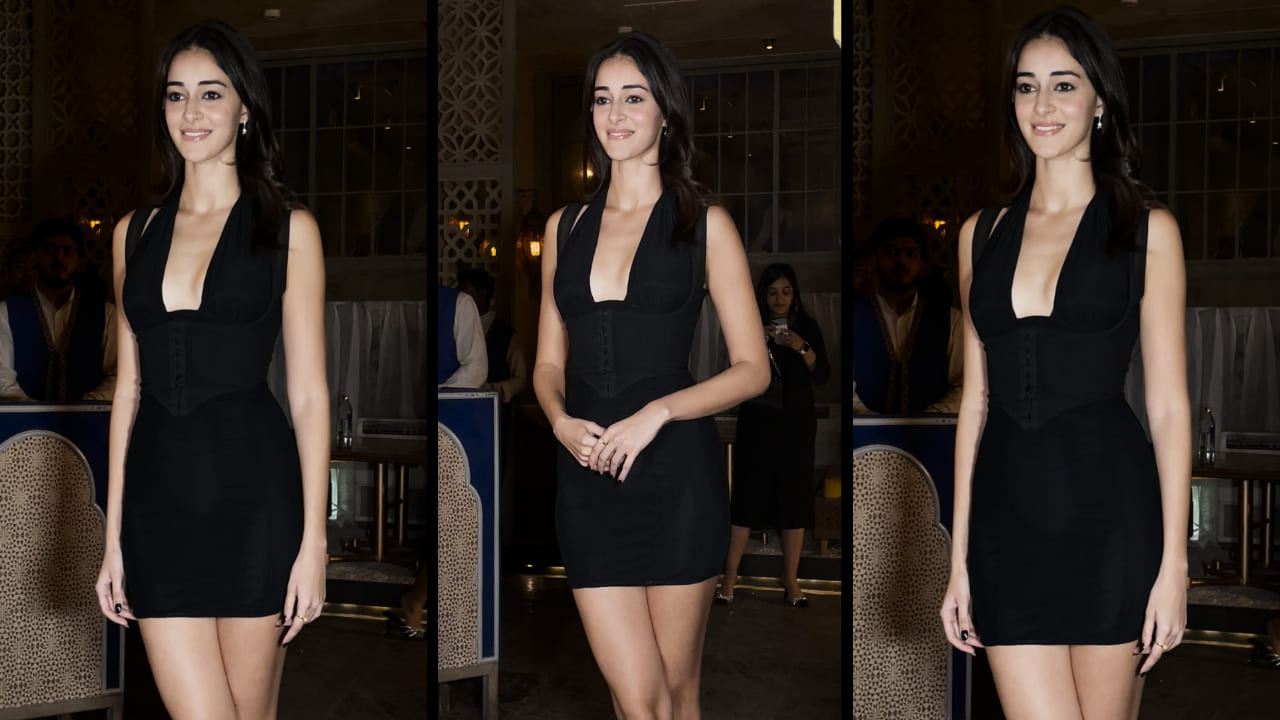 In the world of fashion, it's often the details that make a significant difference, and Ananya Panday's choice of blingy drop earrings and finger rings demonstrated her fashion-forward sensibilities. These accessories perfectly complemented her black mini-dress, enhancing her overall appearance and showcasing her as a style icon who knows how to make a statement, even in the smallest of details.
Ananya Panday's attention to detail didn't stop at her outfit and accessories; she also made a bold choice when it came to her footwear. To complete her chic look, she opted for a pair of black ankle-strap shoes that were nothing short of show-stopping. These Gucci heels were more than just shoes; they were a fashion statement in their own right.
Gucci's stunning heels featured the famous "G" interlocking pattern, which is a symbol of the brand's luxury and style. What made these shoes particularly captivating was the addition of silver stones engraved on them, creating a shimmering effect that added a touch of glamour to her overall appearance. Ananya's choice of footwear not only provided a perfect contrast to her black dress but also added a unique element of sophistication and high fashion.
These shoes were a testament to Ananya Panday's knack for blending comfort and style while making a bold fashion statement. Her choice of the Gucci ankle-strap heels with the intricate detailing highlighted her status as a trendsetter in the fashion world, emphasizing her ability to turn a simple evening outfit into a memorable and fashionable ensemble.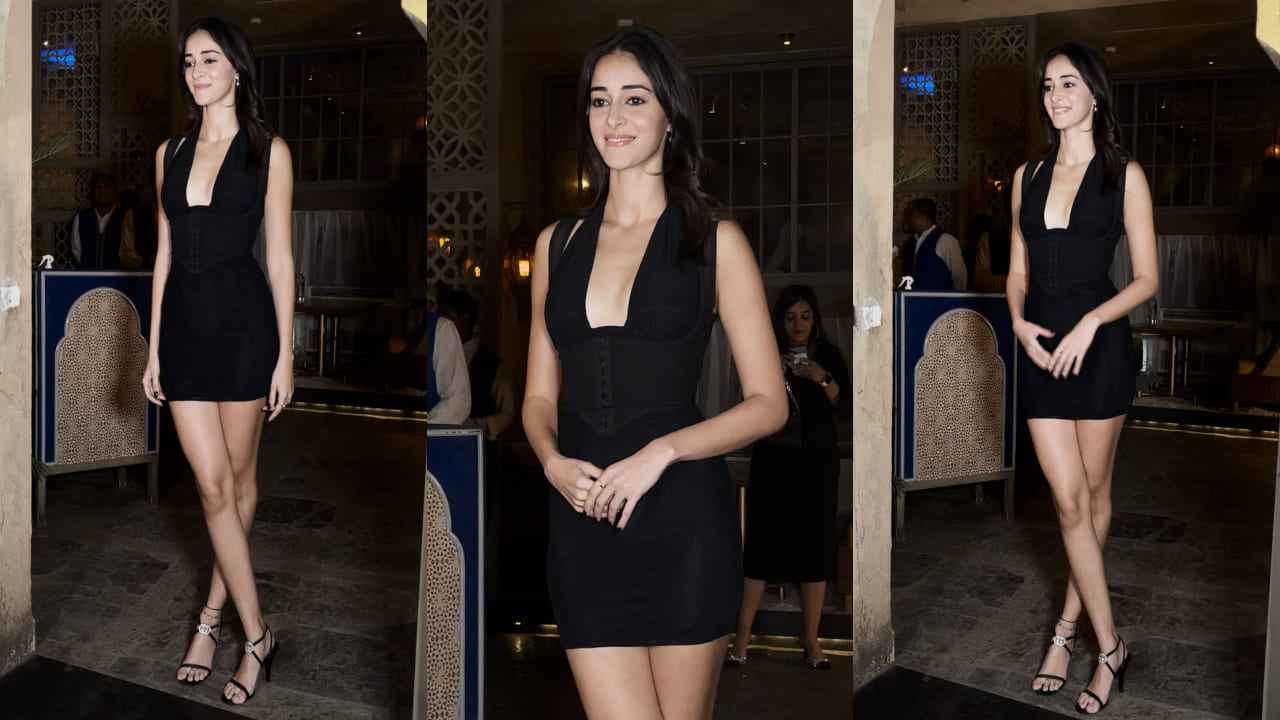 Ananya Panday's choice of hairstyle and makeup played a crucial role in enhancing her overall look. For her hairstyle, she opted for a simple yet attractive approach by leaving her hair open with a central partition. This basic hairstyle exuded a sense of natural beauty and elegance, perfectly complementing the relaxed vibe of her outfit. It allowed her to maintain a chic and effortless appearance, keeping the focus on her outfit and accessories.
Moving on to her eye makeup, Ananya made a bold and impactful choice. She went for a dramatic and defined look, using thick kohl and eyeliner to accentuate her eyes. This eye makeup added a mesmerizing quality to her gaze, giving her eyes that extra oomph and making them a focal point of her look. It showcased her confidence in experimenting with makeup to create a striking and alluring effect.
Ananya's makeup didn't stop at her eyes; her cheeks were gorgeously flushed with a wonderful pink blush. This choice of blush lent her a youthful radiance and a healthy glow. It perfectly complemented her fresh and vibrant appearance, adding a touch of color to her complexion and ensuring that her overall look was well-balanced.
Ananya Panday's approach to hairstyle and makeup was a testament to her ability to strike a harmonious balance between simplicity and boldness. Her choices allowed her to maintain a fashionable and captivating appearance, highlighting her as a trendsetter who knows how to make a statement through her style and makeup decisions.
Ananya's beauty routine always left her feeling confident and radiant. She knew that the final touch could make all the difference, and that day was no exception. With a steady hand, she applied glossy pink lipstick to her lips, and the transformation was complete. The vibrant shade brought out the natural rosy undertones in her complexion, giving her a youthful and fresh look.
Ananya's styling skills had always been remarkable, and she had a knack for effortlessly accentuating her features with grace and elegance. Her ability to choose the perfect lipstick shade for the occasion was just one example of her beauty expertise. It wasn't just about applying makeup; it was about enhancing her unique beauty and feeling her best.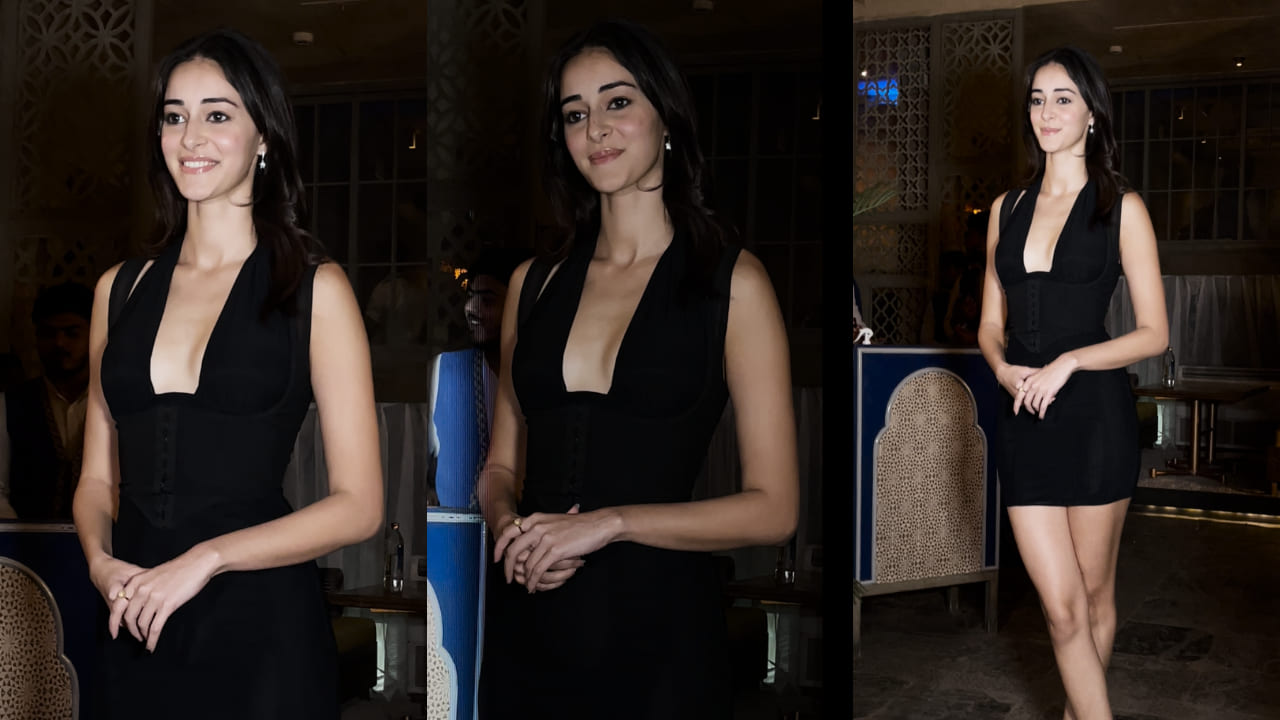 As she admired her reflection in the mirror, Ananya couldn't help but appreciate the subtle artistry of her makeup application. The glossy pink lipstick was the finishing touch that tied her entire look together, and it was a testament to her unwavering commitment to looking and feeling her best. Ananya's beauty routine was more than just a series of steps; it was a daily reminder of her self-confidence and her ability to express her inner beauty with style and grace.