Sara Ali Khan stuns in Rs 1.5 lakh hot pink jumpsuit with blingy metallic pink pumps
Sara Ali Khan is indeed known for her unique and trendsetting fashion choices, and her recent appearance in a bright pink jumpsuit for the star-studded Gadar 2 success party was no exception. Let's delve into what made her outfit so striking and reflective of her bold style: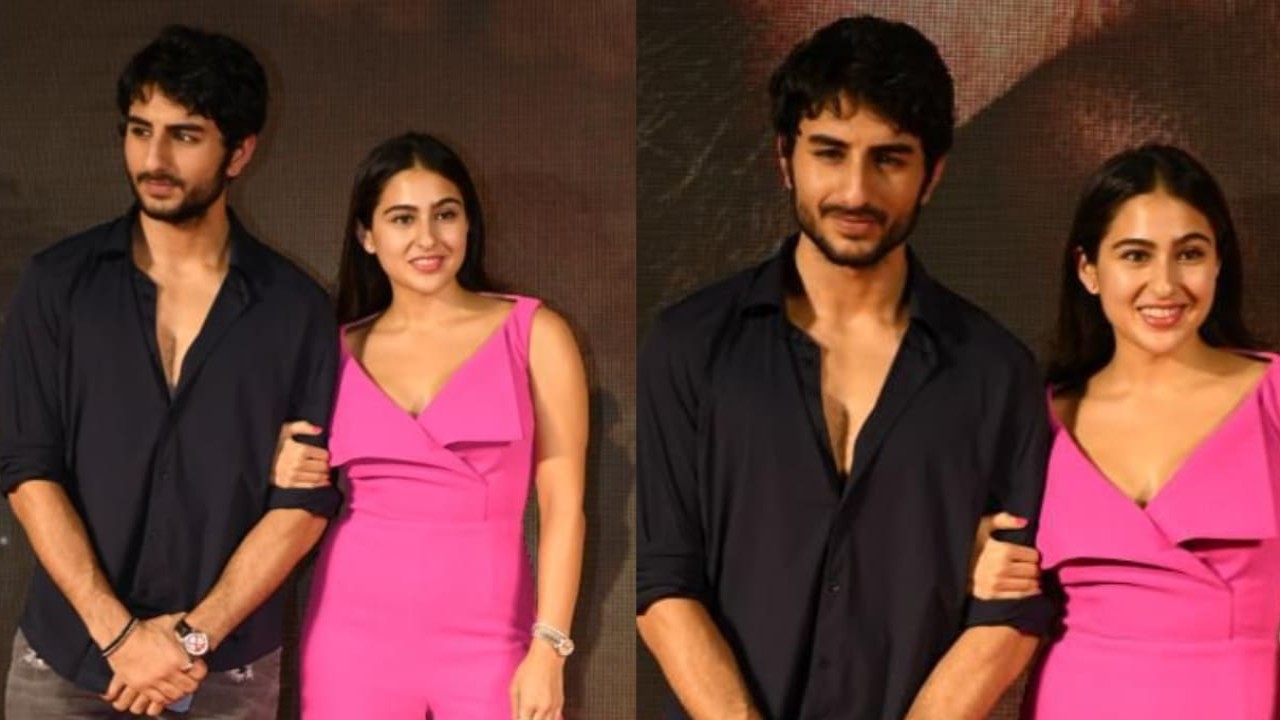 Bright Pink Jumpsuit: Sara's choice of a bright pink jumpsuit was a bold and vibrant selection that immediately caught the eye. The jumpsuit not only showcased her confidence but also brought out her colorful personality. The striking color added an element of fun and excitement to her look, making her stand out at the party.
Flattering Fit: The jumpsuit was designed to highlight her curves and accentuate her figure. Its flattering fit added a touch of glamour to her appearance, and Sara's choice of this outfit demonstrated her comfort with bold fashion choices that push the boundaries.
Sara Ali Khan's fashion choices are often daring and reflect her vibrant and lively personality. Her bright pink jumpsuit at the Gadar 2 success party was yet another example of her ability to make a fashion statement that turns heads and leaves a lasting impression. Her style is all about embracing color and confidence, and she continues to inspire fashion enthusiasts with her bold and trendsetting selections.
Sara Ali Khan's choice of the Antica Jumpsuit in hot pink is indeed a beautiful and elegant ensemble that exudes modern sophistication. Let's explore the key features that make this jumpsuit stand out:
Hot Pink Elegance: The hot pink color of the jumpsuit adds vibrancy and boldness to her appearance. It's a statement color that immediately draws attention and showcases her vibrant personality.
Double Crepe Fabric: The use of double crepe fabric lends a rich and luxurious feel to the jumpsuit. This choice of material ensures a smooth and elegant drape, enhancing the overall look and feel of the outfit.
Enormous Lapels: The enormous lapels of the jumpsuit create an elegant decolletage, adding a touch of refinement and uniqueness to the ensemble. This design element elevates the jumpsuit from being just a one-piece outfit to a fashion statement.
Sara Ali Khan's Antica Jumpsuit in hot pink is a testament to her ability to choose outfits that are not only visually appealing but also reflect her modern and elegant style. The jumpsuit combines boldness with sophistication, making it a memorable and impactful choice for her appearance in the limelight. Her fashion choices continue to set trends and inspire fashion enthusiasts.
Sara Ali Khan's entire look is indeed enhanced by the fitted jumpsuit linked to the top, conveying class and sophistication. The jumpsuit's wide-leg shape not only adds a touch of elegance but also provides a smooth and flattering movement, making it an ideal choice for a party.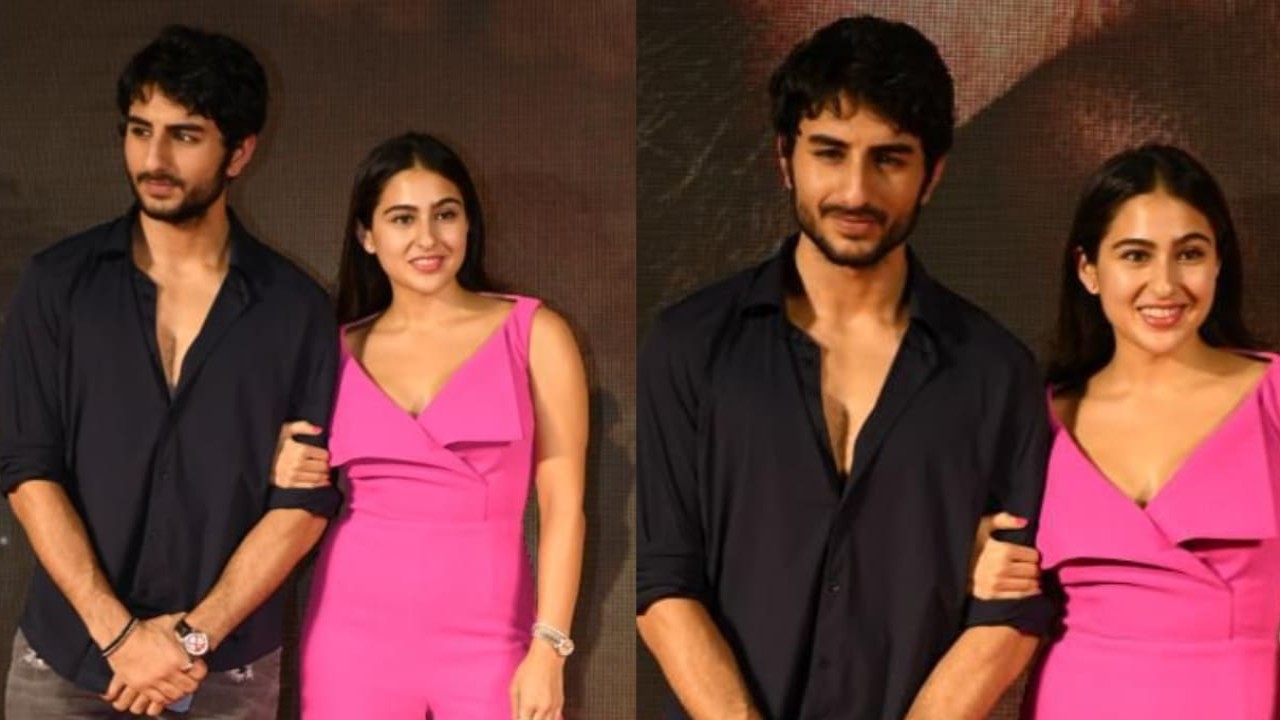 The combination of the fitted top and wide-leg bottom creates a balanced silhouette that complements her figure while allowing for ease of movement and comfort. Sara's choice of this jumpsuit showcases her ability to strike the perfect balance between style and practicality, making her a fashion icon to watch.
Sara Ali Khan's choice of a Wickstead jumpsuit priced at 1750 euros (Rs. 1,56,325 INR) paired with glittery pink shoes indeed added a unique touch to her overall outfit. Let's explore this fashion statement in more detail:
Wickstead Jumpsuit: Sara's selection of a jumpsuit by Wickstead reflects her affinity for high-end and designer fashion. The jumpsuit, being the star of the show, showcased her bold style and confidence in making a statement on the red carpet.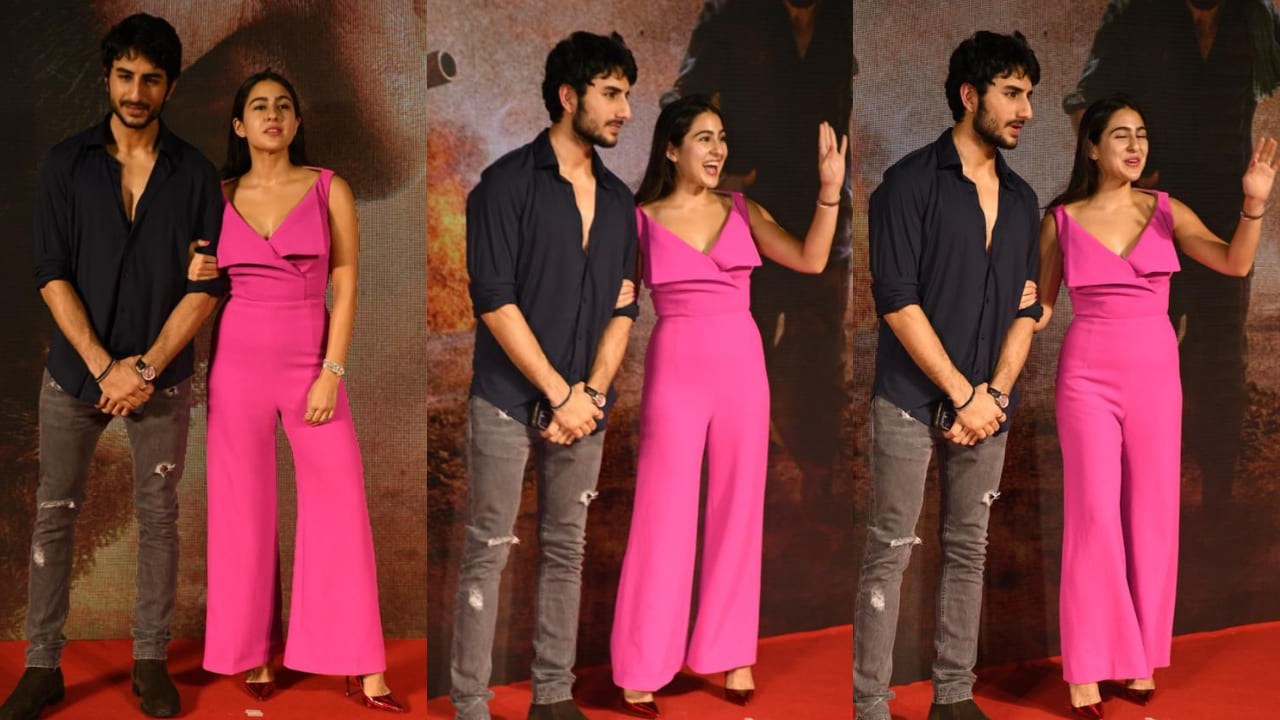 Glittery Pink Shoes: Pairing the bright pink jumpsuit with metallic pink shoes was a bold and daring move that added a touch of glamour and sparkle to her outfit. The glittery shoes not only complemented the jumpsuit's vibrant color but also introduced an element of fun and playfulness.
Sara Ali Khan's fashion choices often push the boundaries and are known for their unique and trendsetting qualities. Her ability to combine a high-end designer piece with unexpected accessories, like the glittery pink shoes, demonstrates her willingness to experiment and make bold style statements. This outfit certainly made a memorable impact on the fashion radar.
Sara Ali Khan's choice to accessorize her hot pink jumpsuit with a delicate baby pink wristwatch added a subtle yet feminine touch to her outfit. Her preference for a fresh and natural makeup look, along with open hair and a central parting, created a carefree and casual appearance that complemented her overall style.
While Sara looked lovely in her outfit, it's understandable that some fashion enthusiasts might have different preferences. Statement jewelry and a neat ponytail could have indeed provided an alternative look, adding a touch of boldness and sophistication to the ensemble. Fashion is subjective, and personal preferences can vary widely, so different accessories and hairstyles can offer unique interpretations of an outfit.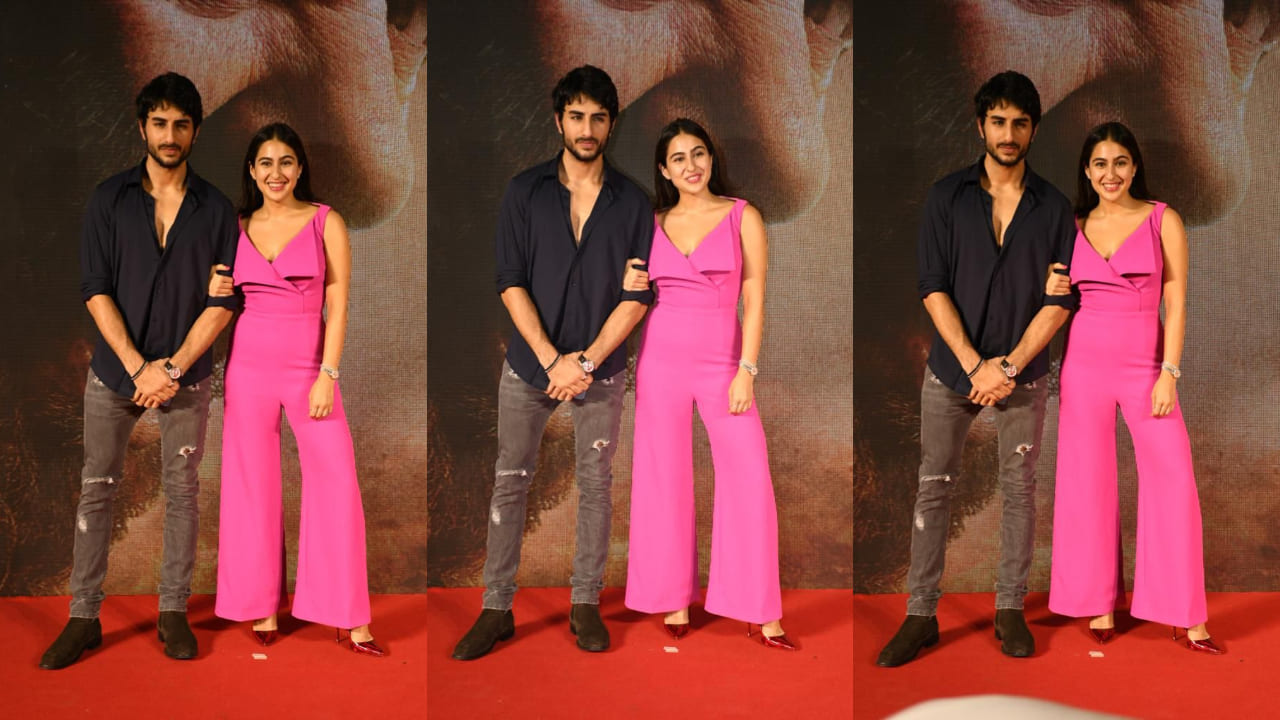 Sara Ali Khan's fashion choices often reflect her individual style, which is characterized by a blend of boldness and elegance. Whether she opts for subtle accessories and natural makeup or statement pieces and intricate hairstyles, her ability to experiment and make fashion her own is what makes her a notable trendsetter in the industry.