Cinema
Udaan 2021 – A Story Of Hope: An Ordinary Man With An Extraordinary Dexterity
Udaan – Hindi's dubbed version of "Soorarai pottru" starring Suriya was released on amazon prime on 4th April. It is a story of an incredible commoner who dared to dream big and faced failure for god knows how many times but didn't learn to give up on his dream.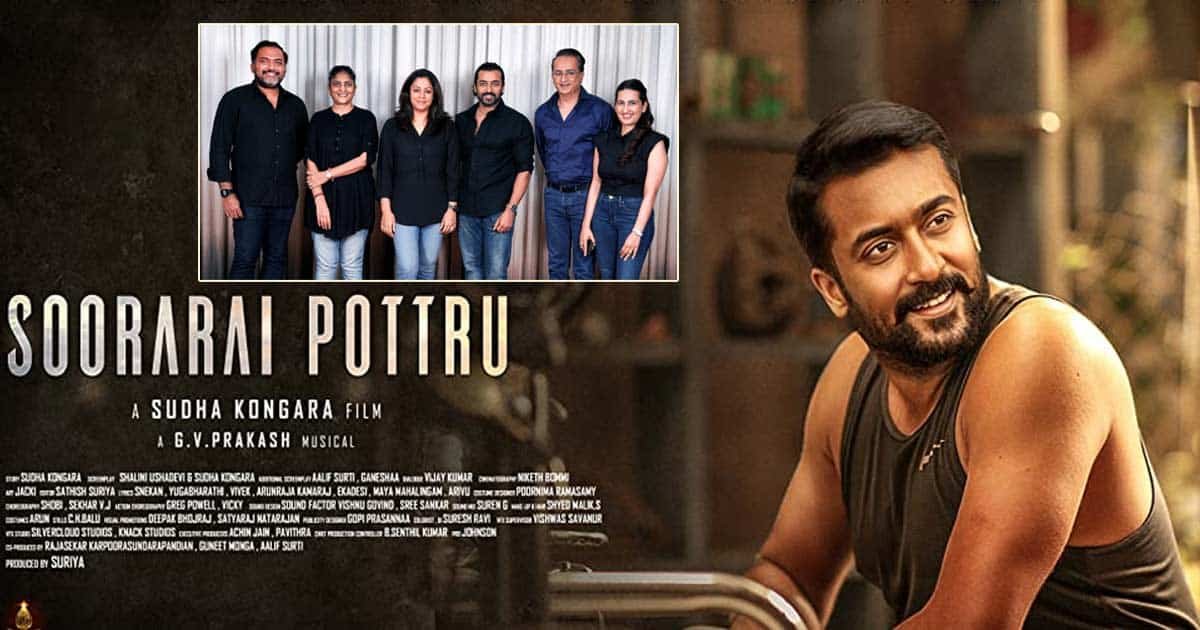 Winston S. Churchill once said, "success is not final; failure is not fatal: it is the courage to continue that counts."
Based on true events and incidents, Suriya, who played the role of G.R. GOPINATH – founder of Air Deccan – the first low-cost airline ever founded in the history of Indian aviation, has justified the character commendably.
Cast In Supporting Role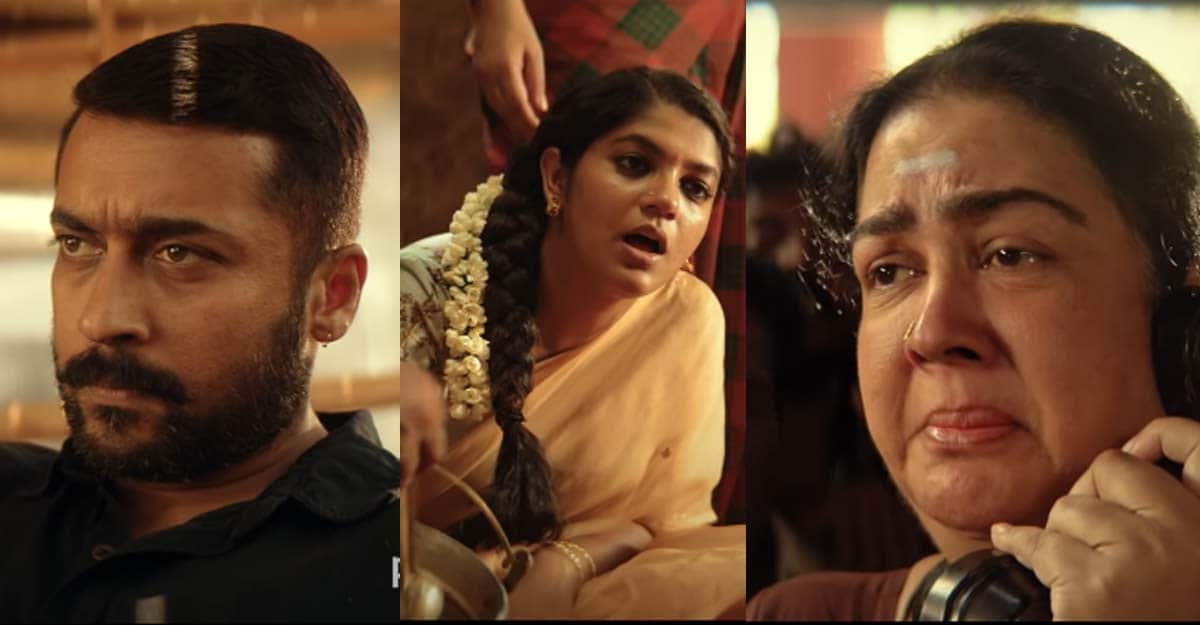 Udaan is directed by Sudha Kongara, produced by Suriya and Guneet Monga. The actors and supporting actors are as tremendous as the megastar Suriya himself. Paresh Raval, Aparna Balamurli, Urvashi, Mohan Babu, etc., have impressed the audience with their acting. Also, this is the very first duvet of the Paresh ravel in the Tamil industry. Suriya and the rest of the cast are well crafted with the character and made every scene very real and raw.
Every struggle, pain, confusion, sadness, anger, etc., every emotion has been portrayed quite well and beyond expectations.
Story of G. R. Gopinath
Captain Gopinath, a retired army officer, an entrepreneur, an author, and a politician, comes from a middle-class family. Father was a teacher and a Kannada novelist. Cleared the NDA exam and completed education at the national defense academy Pune, later joined and graduated from the Indian military academy Dehradun. He even fought the 1971 Bangladesh liberation war but took early retirement at 28 to do something adventurous.
Deccan Aviation, founded in 1997, was a helicopter service that later turned into Deccan airlines. Not only this company has been a part of many rescue missions.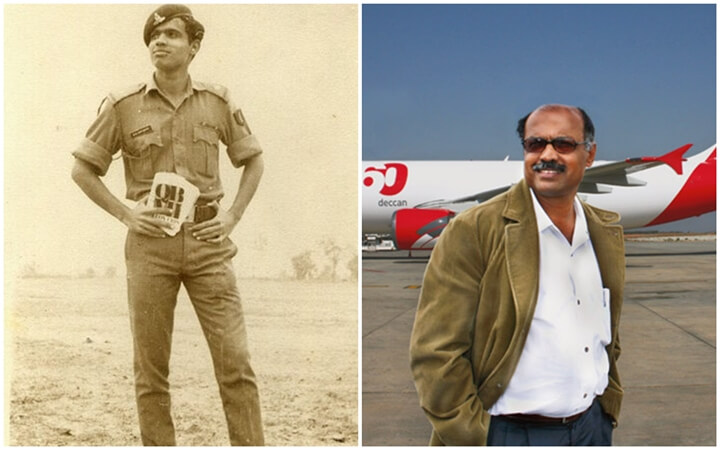 The Merger With Kingfisher
Deccan airlines were doing great and became a brand in the aviation sector until Dec 2007 when it merged with kingfisher airlines with maximum shareholdings with Mallya.
Idea Behind Deccan Aviation
The main reason for G R Gopinath was to make people of the middle class and below middle-class people experience what it feels like to be in the Air? He wanted every Rickshawala, sweeper, street vendor, etc., to sit in the airplane at least once, that too with less money spent.

G.R. Gopinath no doubt had all traits which are required to be an entrepreneur. He was a courageous, fearless, adamant, and risk-bearing dude who had given almost everything he had saved to make his dream come true.
Facts About Deccan Aviation
It was the 2nd most low-cost airline in the aviation sector which has revolutionized the industry. One can say that the changes we see somewhere are because of the Deccan airlines low-cost strategy.
With just limited resources and crew members, this airline once became the most influential brand in the sector.
There was a time G.R. Gopinath said in his interview that arranging capital was the biggest challenge for him.
After Deccan airlines launched its strategy and popularity attracted a lot of competitors; it was the time when Spice Jet, Air Asia, and other airlines too entered into the sector as a tough competitor.
Fall Of Deccan Airlines
Although Gopinath never wanted to merge Declan airlines with Kingfisher, losses forced him. Negotiations started between them, and finally 2008 Dec, Deccan airlines lost its identity and merged with Kingfisher.
Gopinath As An Inspiration
G.R. Gopinath truly is an inspirational character who has proved that the sky has no limit; all you need is to dream big. Failures are there everywhere, but he has taught us the essential traits of an entrepreneur.
Suriya As Gopinath
Suriya, such a versatile actor, has proved himself that no one rather than he could justify the character of G.R. Gopinath.
Not only in this movie, but if we see other movies of Suriya also, we can witness a beautiful arc of different characters of a different style. He is one of the actors of the industry who have shown their exceptional work not only to the south Indian industry but Bollywood too. A self-made actor recognized in India and at the international level has entertained the audience with his work and talent.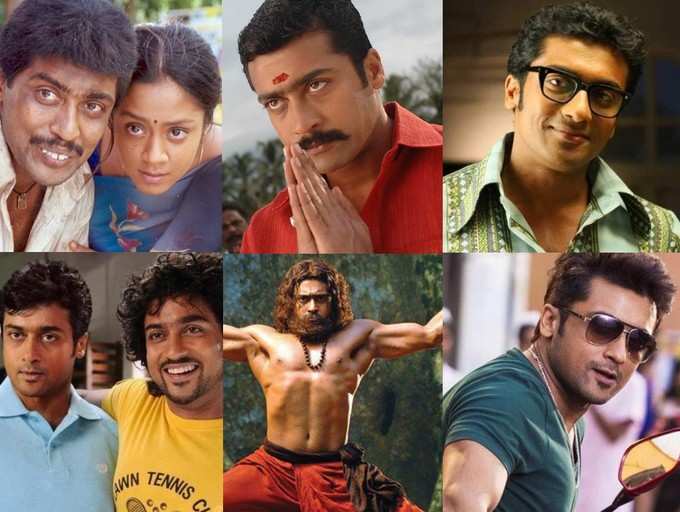 His dedication and remarkable performances directly impact the audience in movies like 24, Masses, Anjaan, Suriya Singham, Aaru, and many more. The natural, realistic acting has always made fans excited whenever his movies are released. I guess that's what you call a natural actor.
Conclusion
Inspired by the struggles and failures of G.R. Gopinath, this film proclaims that every ordinary man has some remarkable stories to tell. Also, every individual is an inspiration in itself. Success doesn't come to those who give up easily. It comes to those who dared to dream big, fight with the evils, face the odd circumstances, do break but learn to stand once again, have the courage to see in the eyes of those who want to see you broken, and lastly, who believes in itself. Once you believe in yourself, no one could dare to break you.
Edited by Prakriti Arora