Ultimate Fashion Face-off: Deepika Padukone vs Kiara Advani Slay the Panther Print Set – Who Wore It Better?
Indeed, Bollywood divas like Deepika Padukone and Kareena Kapoor Khan have left an indelible mark by seamlessly blending traditional Indian clothing with a modern twist. Their majestic Anarkalis and stunning shararas have showcased the timeless appeal of traditional attire, captivating audiences with their grace and sophistication. These celebrities serve as a testament to how Bollywood continues to celebrate and elevate the rich heritage of Indian clothing, skillfully merging tradition with contemporary fashion sensibilities.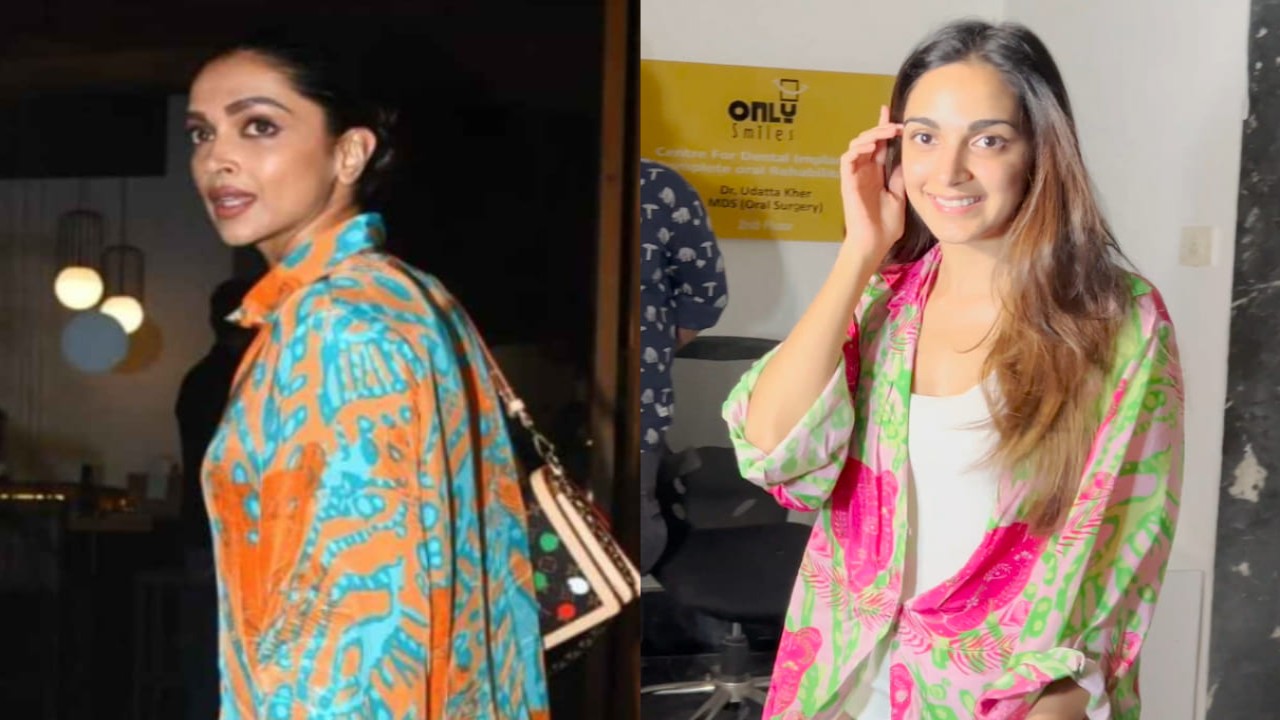 Today, however, let's turn our attention to a fashion face-off between two other Bollywood stars: Deepika Padukone and Kiara Advani. Both these actresses possess their own distinct style, offering a captivating canvas of inspiration for fashion enthusiasts.
Deepika Padukone is renowned for her refined elegance and ability to carry off a range of styles with panache. Her choice of outfits often exudes sophistication, whether it's her ethereal sarees, classic gowns, or traditional ensembles. Deepika's fashion choices frequently display a seamless integration of traditional Indian elements with modern designs, allowing her to effortlessly make a statement while embracing her roots.
On the other hand, Kiara Advani brings a fresh and youthful energy to her fashion choices. Her penchant for experimental silhouettes and vibrant colors showcases her bold approach to style. Kiara's fashion game oscillates between playful contemporary outfits and traditional ensembles that beautifully capture the essence of her personality.
As these two stars take their fashion sensibilities to the forefront, it's fascinating to witness how they interpret and celebrate Indian apparel in their own unique ways. Each of their choices reflects not only their individuality but also their affinity for blending tradition with contemporary flair.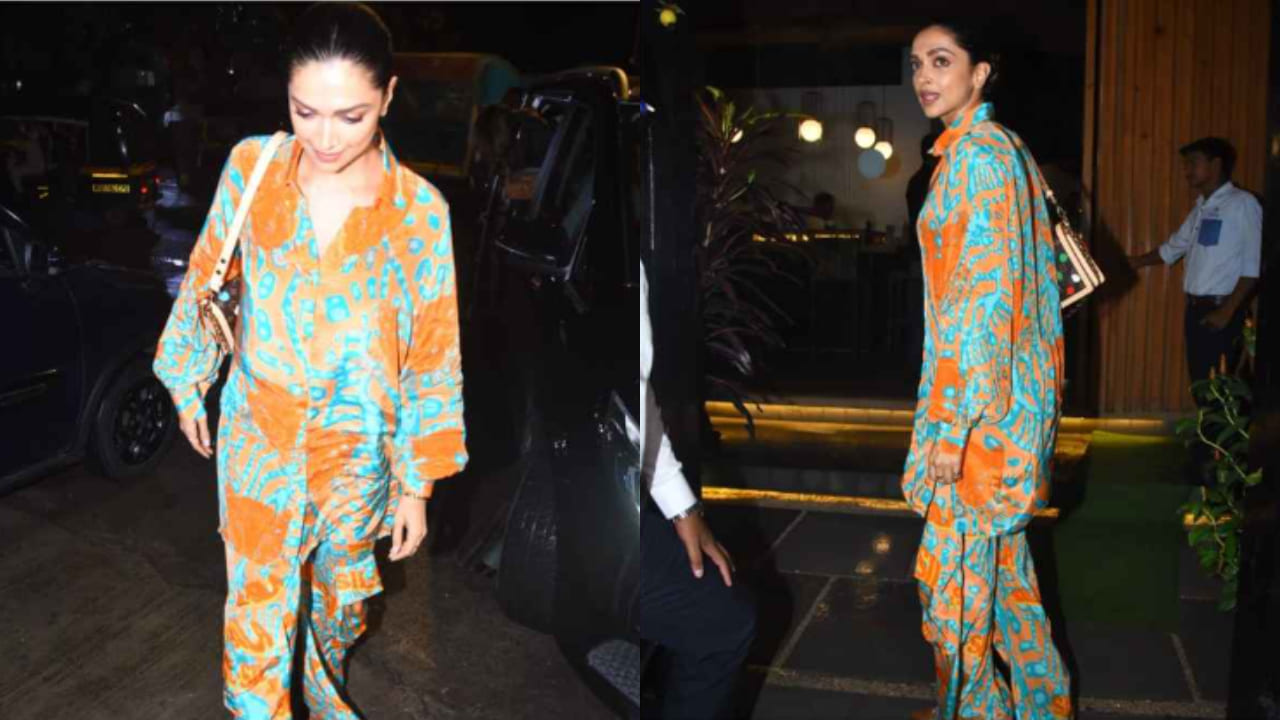 In essence, the fashion face-off between Deepika Padukone and Kiara Advani serves as a reminder of the diversity within Bollywood's fashion landscape. It showcases how these actresses, each with their own distinct style, contribute to the ongoing narrative of blending tradition and fashion in Indian clothing. Their choices not only inspire their fans but also contribute to the rich tapestry of Indian fashion that continues to evolve with each passing day.
Kiara Advani made a striking fashion statement as she stepped out in a flowing pink-green ensemble. Her impeccable sense of style took center stage with a two-piece outfit that exuded elegance and sophistication. Crafted from a luxurious silk mix fabric, the ensemble featured an alluring printed design that accentuated her distinctive flair.
The ensemble's charm lay in its intricate details and thoughtful composition. The front-opening kurta, adorned with bishop sleeves, perfectly harmonized with the bottom piece. Both elements were adorned with the same captivating print, creating a sense of cohesion that spoke volumes about Kiara's meticulous approach to fashion.
The choice of a sumptuous silk mix fabric not only added a touch of opulence to the ensemble but also reflected Kiara's penchant for selecting materials that exude both comfort and grace. The flowing silhouette of the outfit enhanced her elegance as she moved, encapsulating a sense of movement and fluidity.
Kiara's fashion choice showcases her ability to embrace both contemporary trends and timeless aesthetics. The printed design, while adding a modern touch, effortlessly blends with the classic elements of the outfit. This fusion reflects her understanding of how to strike the perfect balance between the old and the new, resulting in a look that is both captivating and relatable.
In essence, kiara advani recent fashion statement underscores her role as a trendsetter in the realm of fashion. Her choice of a flowing pink-green ensemble not only accentuated her personal style but also serves as an inspiration for those who appreciate the art of blending tradition and contemporary design. With every appearance, she continues to push the boundaries of fashion, reminding us that true style knows no limits when it comes to creativity and self-expression.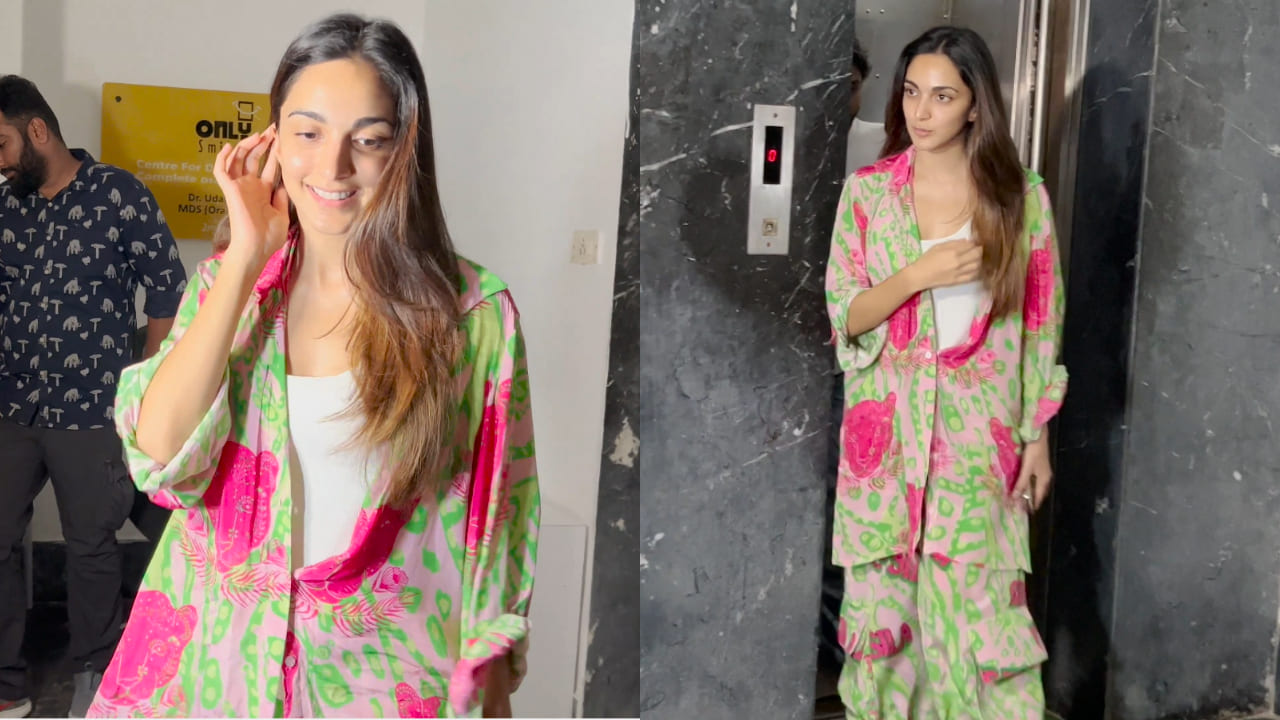 This exquisite suit from the prestigious brand Silsila is accessible to all fashion enthusiasts at an affordable price of Rs 8,999. Kiara Advani, yet again, showcases her fashion prowess by effortlessly owning the ensemble with her distinctive and captivating style.
The affordability of this ensemble from a renowned brand like Silsila emphasizes the democratization of fashion, proving that elegance and style need not come at a high cost. Kiara's ability to carry off the suit with grace and individuality further underscores her status as a fashion influencer who can seamlessly blend high fashion with accessibility.
With every appearance, Kiara Advani reinforces the notion that true fashion transcends price tags. Her ability to elevate an affordable outfit to new heights speaks to her innate understanding of style and her knack for making every ensemble uniquely her own. In choosing this suit and making it her own, Kiara reiterates the idea that fashion is not just about wearing clothes; it's about expressing oneself, regardless of the price point.
In essence, Kiara Advani's choice to flaunt this budget-friendly yet gorgeous suit is a reminder that fashion is a canvas for individuality, and style is within reach for everyone. Her embodiment of the ensemble exemplifies how a confident and unique demeanor can elevate even the most accessible outfits, making a resounding statement about the true essence of fashion.
Deepika Padukone's choice of attire beautifully accentuated the label Silsila's dedication to crafting fashion-forward designs. Particularly, the Co-ord Goals set, valued at Rs. 8,500, emerged as a testament to the label's commitment to innovation. Infused with a captivating panther pattern that evoked the untamed spirit of summer, this ensemble seamlessly blended contemporary aesthetics with a trendy color palette and modern silhouettes.
The set's oversized shirt and cargo pants, both fashioned from the softest silk fabric, epitomized comfort without compromising on style. This delicate balance between trendiness and comfort is a hallmark of modern fashion, and Deepika Padukone effortlessly embodied it. The ensemble's inherent ability to capture the essence of modern street style not only elevated her appearance but also accentuated her inherent elegance.
Her attention to detail extended to the choice of accessories. The addition of naked pumps and a Louis Vuitton X YK Dauphine MM bag adorned with painted dots and valued at Rs. 3,65,328, showcased her ability to marry accessible fashion with a touch of luxury. This harmonious juxtaposition echoed her prowess in curating a look that resonates on multiple levels.
Deepika's sleek ponytail and minimal makeup further emphasized her understated yet sophisticated approach. This simplicity in styling allowed the ensemble to shine, demonstrating her belief in the power of subtlety.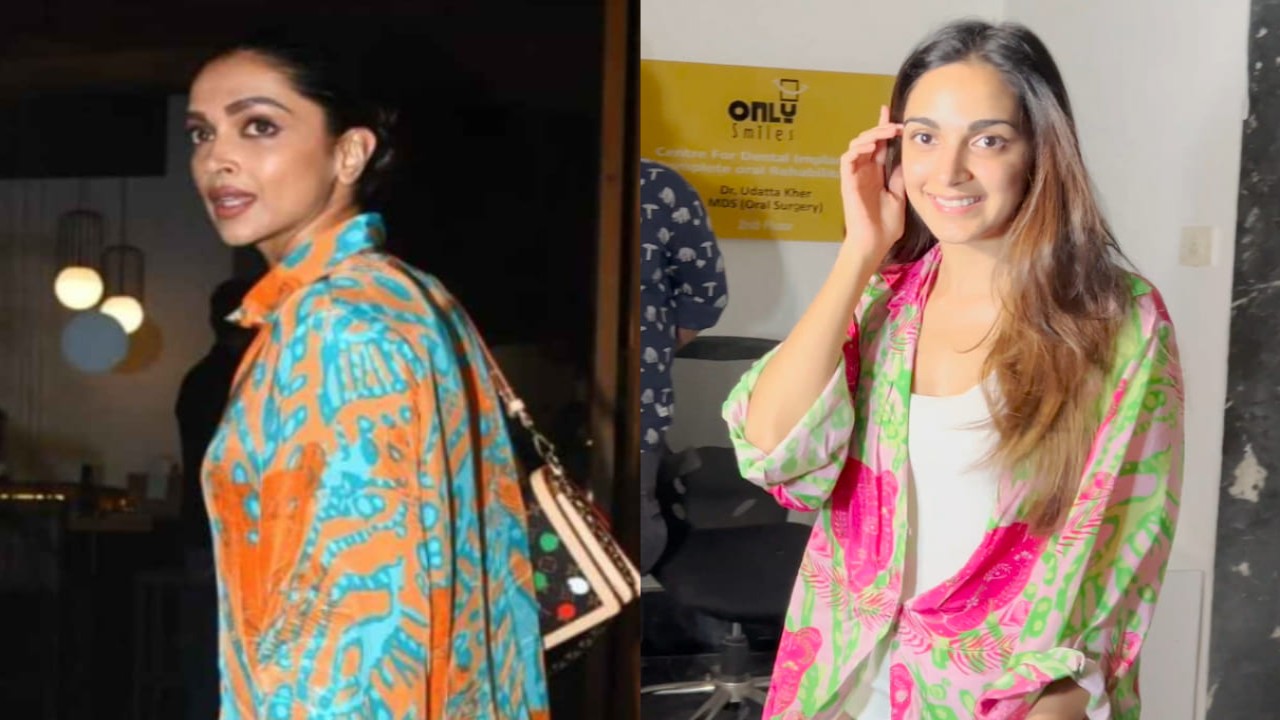 In essence, Deepika Padukone's selection of the Silsila Co-ord Goals set not only celebrated the label's creative ethos but also showcased her own mastery in harmonizing fashion, comfort, and luxury. By flawlessly blending trendsetting patterns, contemporary silhouettes, and high-end accessories, she reminded us that fashion is a dynamic canvas for personal expression, a testament to the convergence of diverse elements, and a celebration of individuality.