Celebs
Sonu Sood- Not Just A Hero on Screen but A Real-Life Hero, His 8 Properties are At Stake for the Welfare of the People
Sonu Sood, a Bollywood actor has recently turned out to be people's real hero. Sonu has made movies in many languages like Tamil, Telugu, Kannada, and Punjabi. He has received awards for Best Villain and Filmfare Award for Best Supporting Actor. He has achieved a lot in the Bollywood industry yet wanted to help common people so to achieve a stable economy. He has proven that he isn't a reel hero but a real icon during the pandemic 2020. He communicated with people through social media as a great tool.
Initially, He helped the migrant workers to help them reach their homes during this covid-19 crisis. He made arrangements so that the workers reach safely. He has also given a toll-free number for people to contact in it handily. He said that he received almost tons of messages asking for help, fearing that he would miss out on some messages and that's why he had made this decision of launching a new helpline number.
He made arrangements for the bus and the bus was flooded. He then booked trains and flights as the buses are taking a much longer time as it is necessary to take permissions from each state they cross. He arranged a flight for 177 migrants from Kerala to be sent to Odisha. He also arranged around three trains to send the migrant workers from Mumbai to States like Uttar Pradesh and Bihar. He has also helped students to reach their homes. He also made sure that to give employment to the needy.
He decided to help the Hyderabad techie by providing a livelihood by giving employment as she had tagged Sonu Sood asking for help on Twitter. He immediately responded to her. He made sure that his promise is fulfilled. He said that he loved to see other people smile when he sent them home which gave him more strength. He also said that he had started this on his own and more brands have started appearing to help him out on this. He also said that there is no political party behind him and said that he wants to win hearts and not top position in politics. He has never slept properly for days just to satisfy the needs of almost 7.5 lakh requests through the toll-free number.
He also adds that he doesn't want to wait for others to come with him to help rather be the stepping stone and just do it full-heartedly. Recently, he helped a girl from Bihar who was suffering from a tumor in the pancreas. Her sister had tagged him asking for help on Twitter. He gave a heartwarming reply telling me that her sister is his sister too. He once saw a video of a farmer's daughter plowing with a yoke on her shoulders, soon he sent a tractor to help the family. He considers that if he can bring a change in someone's life, then that could be a great difference in his life too. Sonu Sood has also raised his voice for the farmers who are protesting against the three agricultural laws. He added that the farmer's status is equal to that of a parent. He also commenced an app called 'Pravasi Rojgar' to help people find a job easily amidst the pandemic.
The latest news about Sonu is that he has mortgaged eight of his properties to raise about ten crores to help the needy. He mortgaged six flats and two shops that he owned which were located at Juhu in Mumbai. Who would even do it?
He says that he loves writing and his mother would always tell him to write down the good things he does so that future generations could read a lot about it and so he decided to write his autobiography during the pandemic so that the future could also know the crisis we faced during the year 2020.
Many people loved him for what he is doing and constantly send him appreciation messages. He said that he loved reading them all and be so happy about it. Some have even sculpted a statue for Sonu Sood during the Durga pooja pandal. This statue work depicted how Sonu has supported the migrant workers. He frequently receives a letter from his fans reminding him that he is a real hero. Many people commented under his post telling him that he is the idol for them. He has received appreciation from many great celebrities for his kind gestures like Farah Khan. He also received appreciation from the sports heroes like Sania Mirza.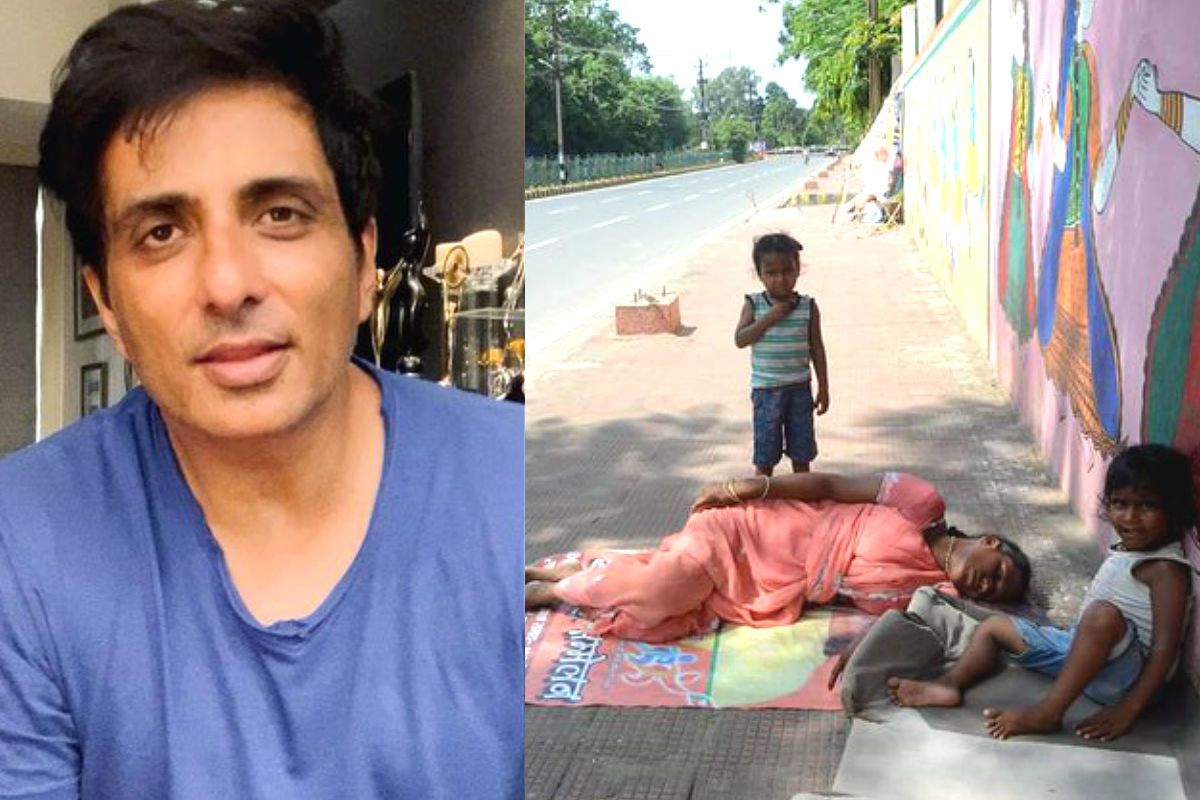 It's so heartwarming to know that people like him still exist. Sonu is not a villain as portrayed in the films rather he is a great person. We must help our fellow beings rather than being selfish. We feel great when we help others. It's the little happiness we get by helping others.
Kindness is something every one of us should possess. It's not that only money could be given, it can even be a smile or a kind word. Do help without expecting it back. Do it because you get wholeheartedly satisfied. A human being will not be known by his name rather by his action. We must understand this and work to improve our actions. Sonu always said that the work should be done from the heart and with full involvement. Help someone today. Start with your neighbor. Let's all pledge to help others in some way just like how Sonu has started.
Let's all follow his path of becoming a better person each day by giving and making sure that we put a smile on someone's face every day.