The epitome of glamour, Nargis Fakhri, revealed, "Uday and I dated for 5 years and he was the most beautiful human I met in India."
In an interview with E Times, it was revealed that famous American-Bollywood actress Nargis Fakhri and Bollywood actor Uday Chopra dated for five years. Currently, the actress is not living in Mumbai, rather enjoying her time and meeting her close ones in the USA.
During the interview, her relationship with Chopra was revealed. She did not hesitate to mention how social media and the internet had not encouraged her to reveal her relationship with Bollywood actor Uday Chopra and how she wished she could have made her relationship official in public.
The interview revealed that the American-Bollywood actress Nargis Fakhri dated Bollywood actor Uday Chopra for a period of 5 years, beginning from the year 2013, and they parted ways at the beginning of the year, 2018.
In the year 2019, Nargis Fakhri was set to make her comeback in Bhushan Patel's film 'Amavas' but had been reported to ditch the promotion of the film after receiving too many questions and inquiries about the status of her current relationship.
The same year, Nargis was rumoured to be dating American chef Justin Santos; many of their pictures revealed them vacationing in Italy. However, she mentioned that they grew apart, grew distant, and had broken up; however, the actress does keep in touch with Justin Santos now and then.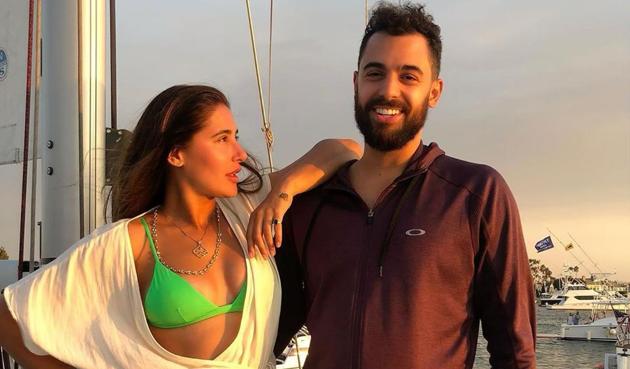 Currently, Nargis Fakhri has decided to focus on herself and express herself in topics such as body positivity, mental and physical health. She has been reported to have said, "Living life in the public eye can be very difficult sometimes. As much as it is a blessing, it also comes with its downside. Over the last 2 years, I've gained weight. On the left, I weighed 178 lbs and on the right, I was 129. I have since lost 20 lbs by making lifestyle changes."
She continued, "If I can do it, so can you. Nurture your mind, body, and soul with positive thoughts and healthy choices. I'm going to bring you on this journey of becoming the best version of myself again, and I want you to join me on this journey too."
She reveals that she has not quit Bollywood however has taken some time off to spend with her close friends and family. The American-Bollywood actress certainly misses the sets and plans to make a comeback.
On the other hand, Uday Chopra has been out of the public eye for quite some time; however, he is the owner and manager of YRF entertainment and the manager of Yash Raj films as well. He owns YRF entertainment along with his mother Pamela Chopra and brother Aditya Chopra.
Edited by Anupama Roy