Tamannaah Bhatia and Vijay Varma's Dynamic Chemistry Takes Center Stage!
Vijay Varma's recent fashion choice perfectly illustrates the timeless allure of white, a color that exudes simplicity and elegance. His appearance in a matching white shirt and loose pants co-ord set from Itoh during the promotions of his upcoming show, "Kaalkoot," showcases his understanding of classic style while maintaining a contemporary edge.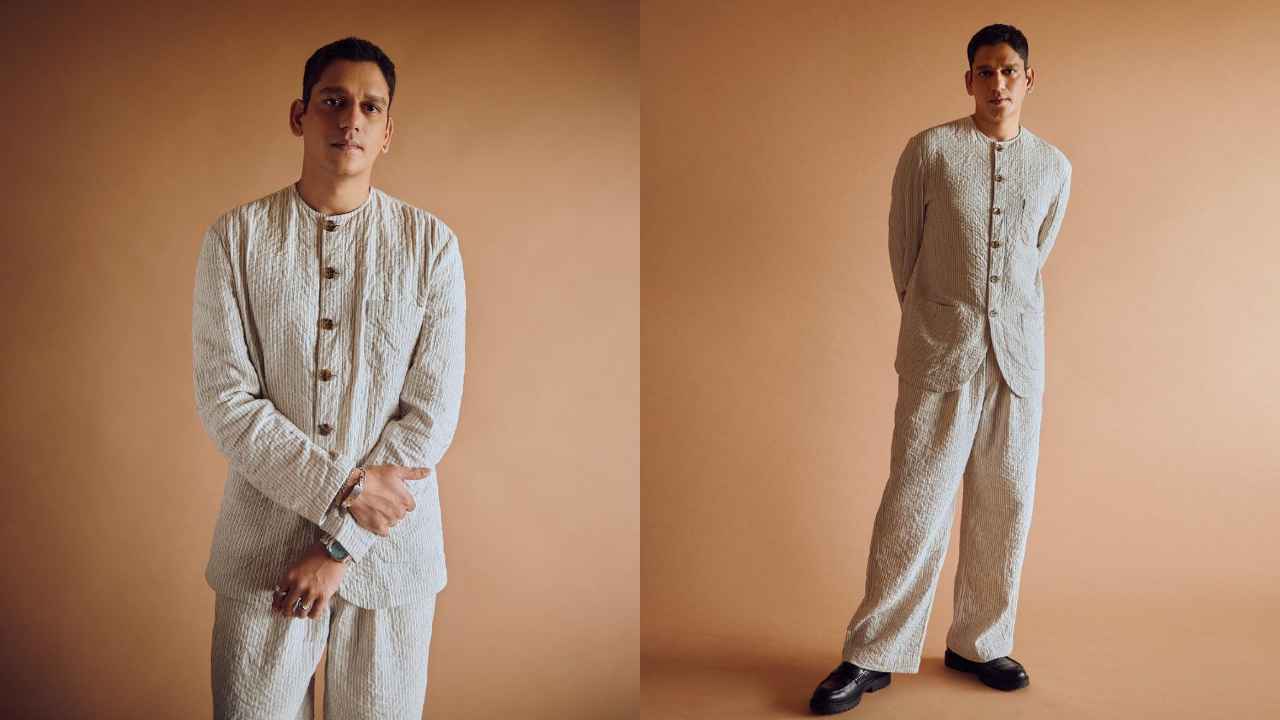 The choice of a co-ord set, where the shirt and pants are designed to complement each other, reflects a sense of coordination and attention to detail. The all-white ensemble creates a clean and sophisticated look, allowing the wearer to make a statement without relying on bold colors or patterns. This approach aligns with the understated elegance that white is known for, making it a popular choice for formal and semi-formal occasions.
The use of black formal shoes to complement the white ensemble adds a touch of contrast and balance to the look. Black and white are classic color pairings that create a visual harmony, enhancing the overall visual impact. The choice of formal shoes also maintains a polished and put-together appearance, which is especially relevant during promotions or public appearances.
The stud earring is a subtle yet impactful accessory choice. Accessories can often be the defining touch that elevates an outfit from good to great. The stud earring adds a touch of personal style and edginess to the ensemble, showcasing Vijay Varma's ability to incorporate small but meaningful details into his overall look.
Tamannaah's recent fashion choice in an all-white ensemble from Dion Lee truly captured attention with its captivating and bold aesthetic. The outfit, featuring a sultry white corset with full sleeves and matching pants, showcases her ability to embrace both chic and daring elements while maintaining a sense of sophistication.
The choice of an all-white ensemble creates a striking visual impact. White is a color that signifies purity and elegance, and when used in an outfit like Tamannaah's, it can create a statement of boldness and confidence. The corset with full sleeves adds an element of drama and sensuality to the look, creating a balance between edginess and grace.
Dion Lee's design expertise is evident in the ensemble's structure and detailing. The corset's silhouette enhances Tamannaah's figure while the full sleeves provide a touch of modesty. The addition of pants instead of a skirt or shorts adds a contemporary twist, making the outfit suitable for various occasions.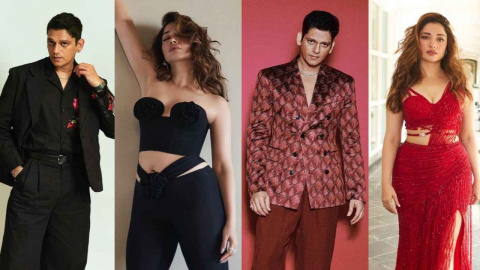 Vijay Varma's fashion choice reflects the timeless elegance and allure associated with the color black. His embellished black suit by Saaksha & Kinni beautifully captures the essence of sophistication and style. The suit, adorned with multicolored flower embroidery, serves as a stunning example of how black can be both striking and alluring.
Black has long been celebrated as a color of elegance, often associated with formal occasions and events. In this ensemble, Vijay Varma exemplifies the impact that a well-fitted and intricately designed black suit can have. The addition of multicolored flower embroidery adds a touch of vibrancy and visual interest, elevating the classic black suit to a new level of sophistication.
The contrast between the dark black fabric and the vibrant flower embroidery creates a captivating juxtaposition, making the suit a true statement piece. This harmonious blend of elegance and eye-catching detailing showcases Vijay Varma's ability to make a bold fashion statement while maintaining a sense of refinement.
Bhatia's fashion choice is a stunning example of the monochrome magic that can be achieved with an all-black attire. The ensemble she wore exudes a sense of modern sophistication and confidence. Her sleeveless corset, adorned with floral accents and featuring a plunging neckline, serves as the focal point of the outfit, while the floor-length pants and Christian Louboutin pumps complete the ensemble with finesse.
The choice of an all-black look carries a powerful and timeless charm. Black is known for its ability to convey elegance, and when used in a monochrome outfit, it creates a visually striking and cohesive statement. Bhatia's ensemble captures the essence of this elegance while infusing a contemporary twist.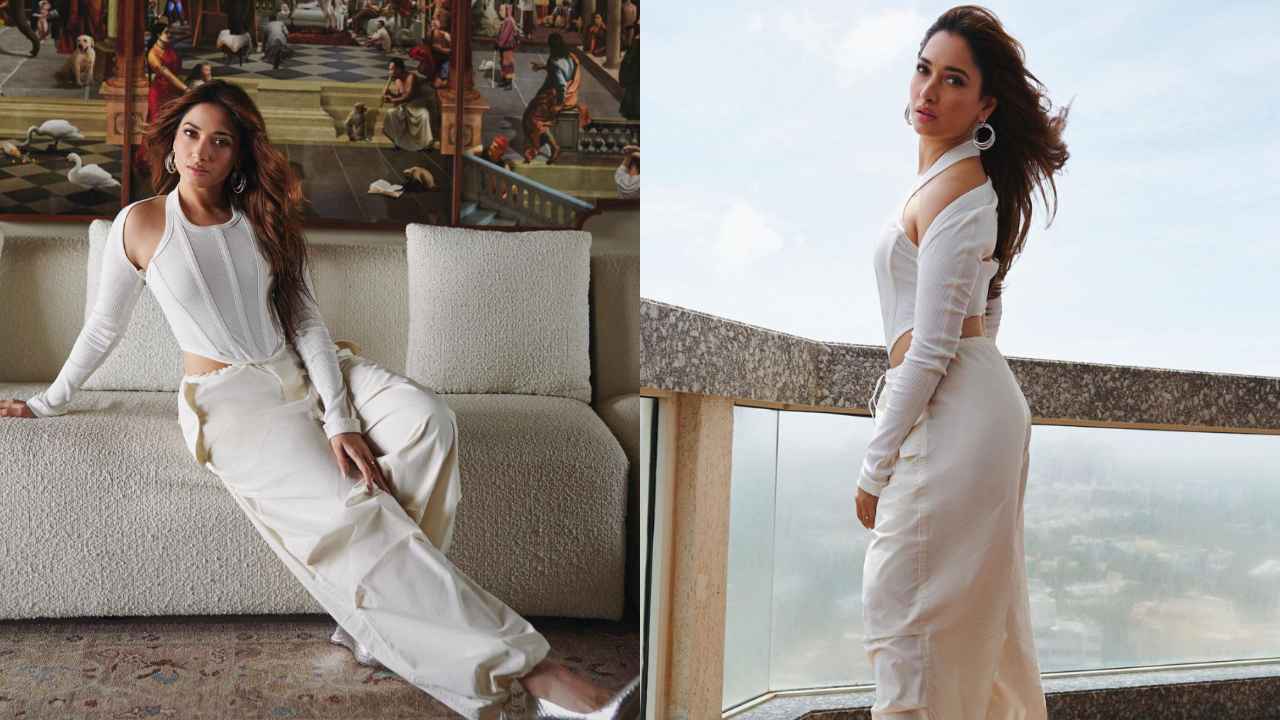 The sleeveless corset with floral accents adds a touch of femininity and allure to the ensemble. The juxtaposition of the delicate floral details against the black fabric creates a captivating contrast, drawing attention to the corset's design. The plunging neckline adds a hint of sensuality, showcasing Bhatia's confidence in embracing a bold fashion choice.
The floor-length pants and Christian Louboutin pumps contribute to the overall sophisticated look. The choice of pants balances the boldness of the corset, creating a harmonious silhouette that elongates Bhatia's figure. The Christian Louboutin pumps, known for their iconic red soles and luxurious appeal, complement the ensemble's elegance and add a touch of high-fashion flair.
Tamannaah Bhatia and Vijay Varma undoubtedly shine as luminaries in the world of fashion, adeptly merging color and charisma to craft truly awe-inspiring ensembles. Their ability to navigate the diverse spectrum of colors, from ethereal whites to dramatic blacks, vibrant greens, serene blues, and passionate reds, showcases their mastery in harnessing the power of color to create impactful fashion statements. Their fashion choices serve as a testament to the endless creative opportunities that colors offer within the realm of personal style.
The dynamic range of colors they embrace reflects their boldness and willingness to experiment with different hues, each reflecting a different facet of their personalities. From pristine whites that exude purity and elegance, to dramatic blacks that convey a sense of mystery and sophistication, they adeptly utilize colors as a means of self-expression.
Their fashion journey is marked by love, romance, and an undeniable chemistry with style. Their careful curation of outfits not only showcases their individual tastes but also highlights their ability to complement and enhance each other's looks. Their synergy is a reminder of how fashion can be a shared passion, a means of connection, and a celebration of individuality within a partnership.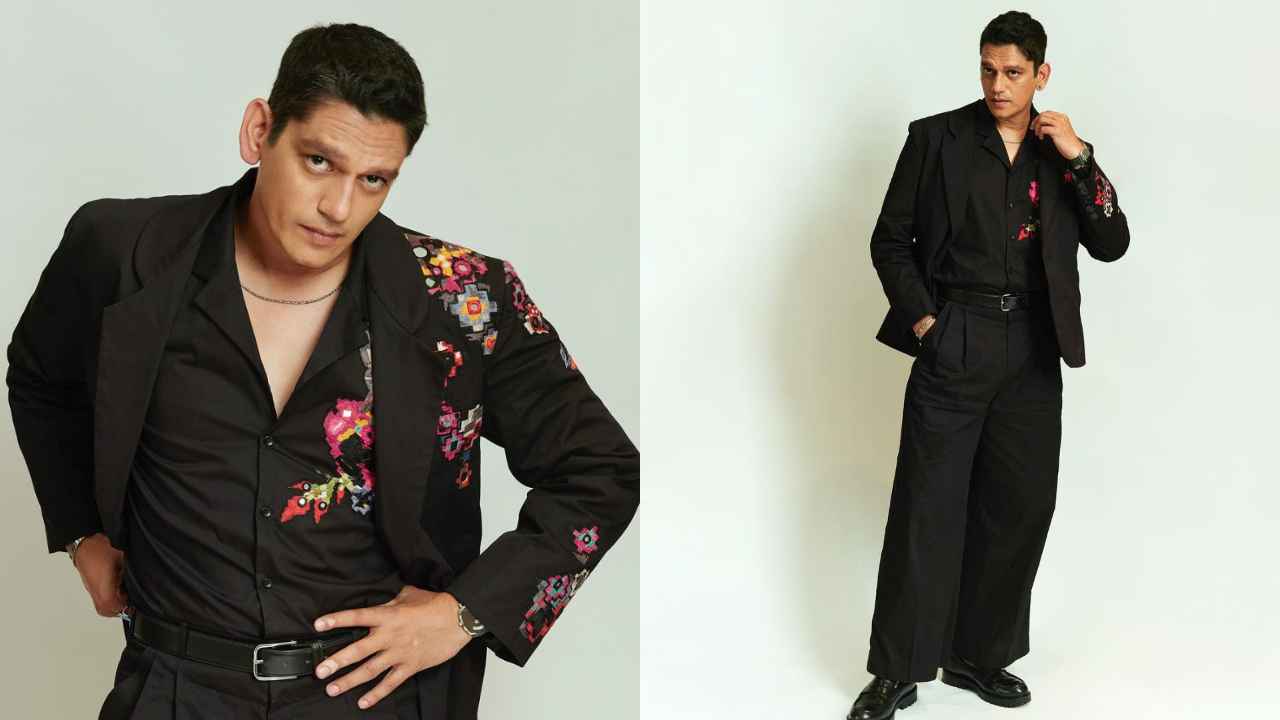 As we draw inspiration from their fashion choices, let their journey encourage us to embrace the enchanting magic of colors in our own wardrobes. Just like Tamannaah Bhatia and Vijay Varma, we too can infuse our style with vibrancy and flair by experimenting with colors that resonate with our moods, personalities, and occasions. By exploring the spectrum of colors, we have the opportunity to create outfits that reflect our unique selves and make a statement that is both powerful and beautiful.
In conclusion, Tamannaah Bhatia and Vijay Varma's fashion journey serves as a beacon of inspiration for fashion enthusiasts. Their skillful use of color and charisma to curate ensembles that capture attention and reflect their personalities is a reminder of the transformative potential that fashion holds. Their partnership showcases how fashion can be a delightful journey of exploration, self-expression, and connection with others, all while celebrating the boundless magic that colors bring to our lives.