Elevate Your Style with Shraddha Kapoor: Power Up Your Outfit with a White Cardigan and a Splash of Color
Shraddha Kapoor, the versatile Bollywood star, is renowned for her innate sense of style, even when it comes to everyday attire. With a knack for effortlessly balancing comfort and sophistication, Shraddha seamlessly navigates the realm of casual fashion. Whether she's donning relaxed jeans with a classic white tee or opting for a shirt-pant combo, her choices exude instant fashion appeal.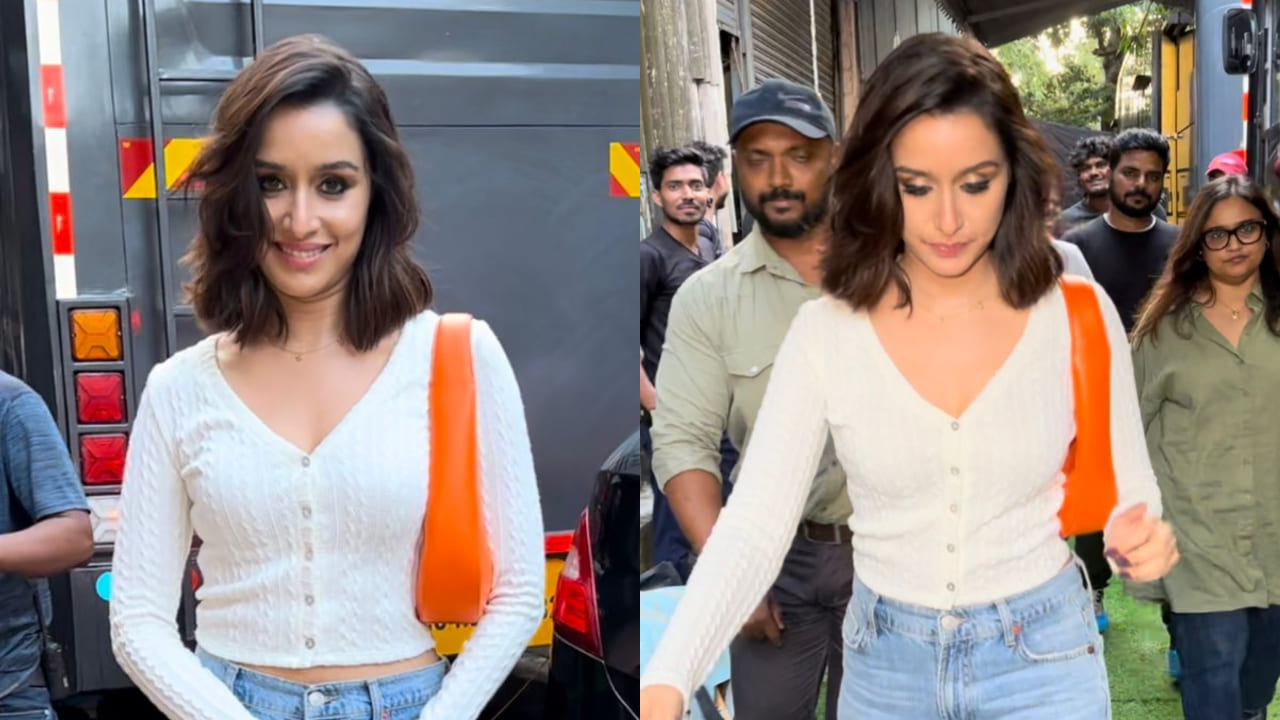 Shraddha Kapoor's ability to exude effortless style extends to a range of outfits, including breezy summer dresses and casual jumpsuits. Regardless of the ensemble, she manages to radiate a sense of chic and ease, making each look uniquely her own. Her fashion choices highlight her understanding of how to combine elements for a well-put-together appearance that doesn't sacrifice comfort.
A distinctive trait of Shraddha's casual wear is her ability to elevate even the simplest outfits through careful accessorizing. Whether it's bold trainers that add a touch of edginess or comfy flats that provide a relaxed vibe, her choice of footwear complements her overall look perfectly.
Shraddha Kapoor's casual wear ensembles encapsulate the fusion of comfort and style, rendering her a true fashion role model for individuals seeking inspiration for their everyday looks. Her ability to effortlessly blend fashion and comfort showcases her unique fashion identity, influencing many to embrace the art of relaxed yet chic dressing.
Shraddha Kapoor's effortless style continues to captivate fashion enthusiasts with her distinctive choices. In a surprising twist, she recently showcased how a white cardigan can be the perfect addition to one's wardrobe this season. Shraddha effortlessly elevated the cardigan by pairing it with wide-leg, breezy denim.
Her ability to effortlessly combine casual elements while still maintaining a sense of chic sophistication is evident in this look. The white cardigan serves as a versatile layering piece, adding a touch of comfort and style to her ensemble. The choice of wide-leg denim further contributes to the relaxed and easygoing vibe of the outfit.
Shraddha Kapoor's fashion choices often reflect her ability to infuse everyday pieces with her own unique flair. This particular look showcases her knack for selecting items that can easily transition from casual to chic, making her a style inspiration for those seeking to strike a balance between comfort and fashion-forwardness.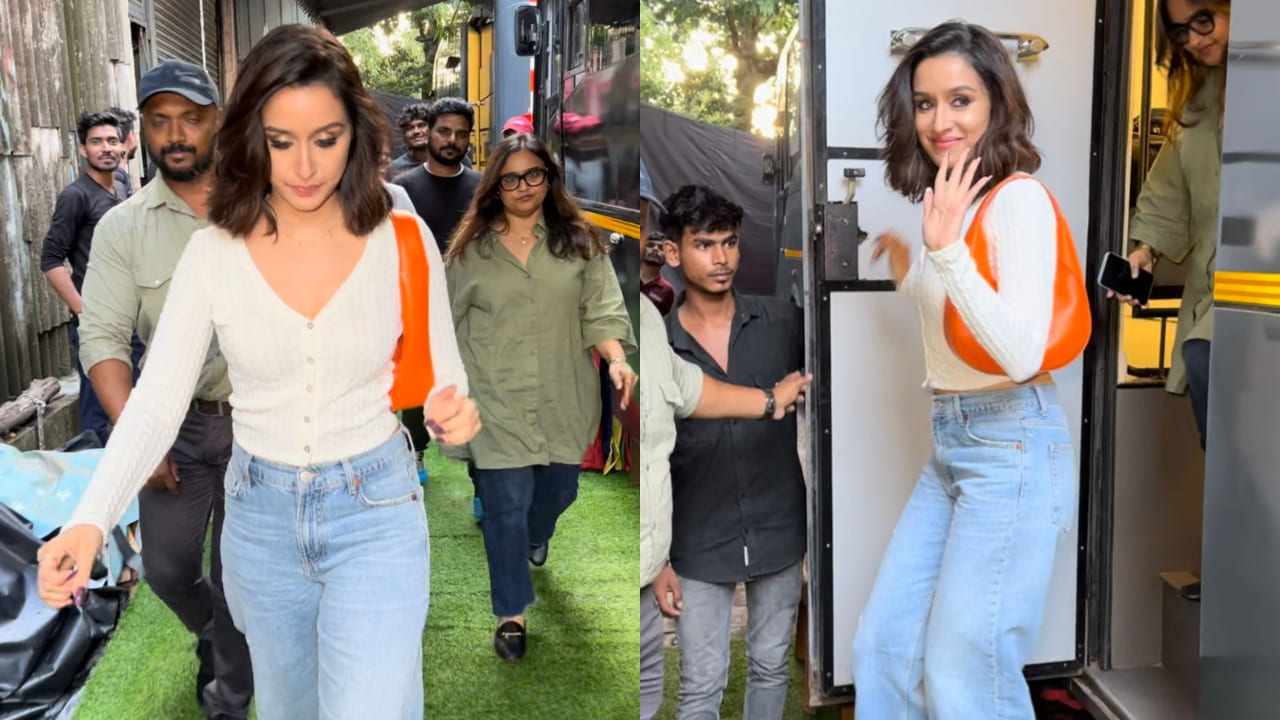 Absolutely, Shraddha Kapoor's choice to incorporate a knit cardigan into her outfit not only added a layer of coziness but also showcased its versatility as a stylish option for any season. The cardigan's presence in her ensemble managed to strike a perfect balance between comfort and sophistication.
By wearing a cardigan in a way that's suitable for the current season, Shraddha Kapoor demonstrated that this classic piece of clothing can transcend its traditional use in colder months. This styling choice underscores her ability to reimagine wardrobe staples and make them relevant and chic throughout the year.
Shraddha's relaxed yet elegant approach to fashion resonates with many individuals who seek outfits that are both comfortable and stylish. Her choice to incorporate a cardigan into her outfit adds another layer of inspiration for those looking to experiment with their style and explore new ways to mix and match pieces for different occasions and seasons.
Shraddha Kapoor's fearless approach to fashion is evident in her willingness to experiment with bold colors to elevate her everyday ensembles. In this case, she expertly paired her comfortable cardigan with a vibrant and eye-catching bright orange purse. The juxtaposition of the cardigan's neutral tone with the boldness of the orange purse created an instant and visually appealing contrast.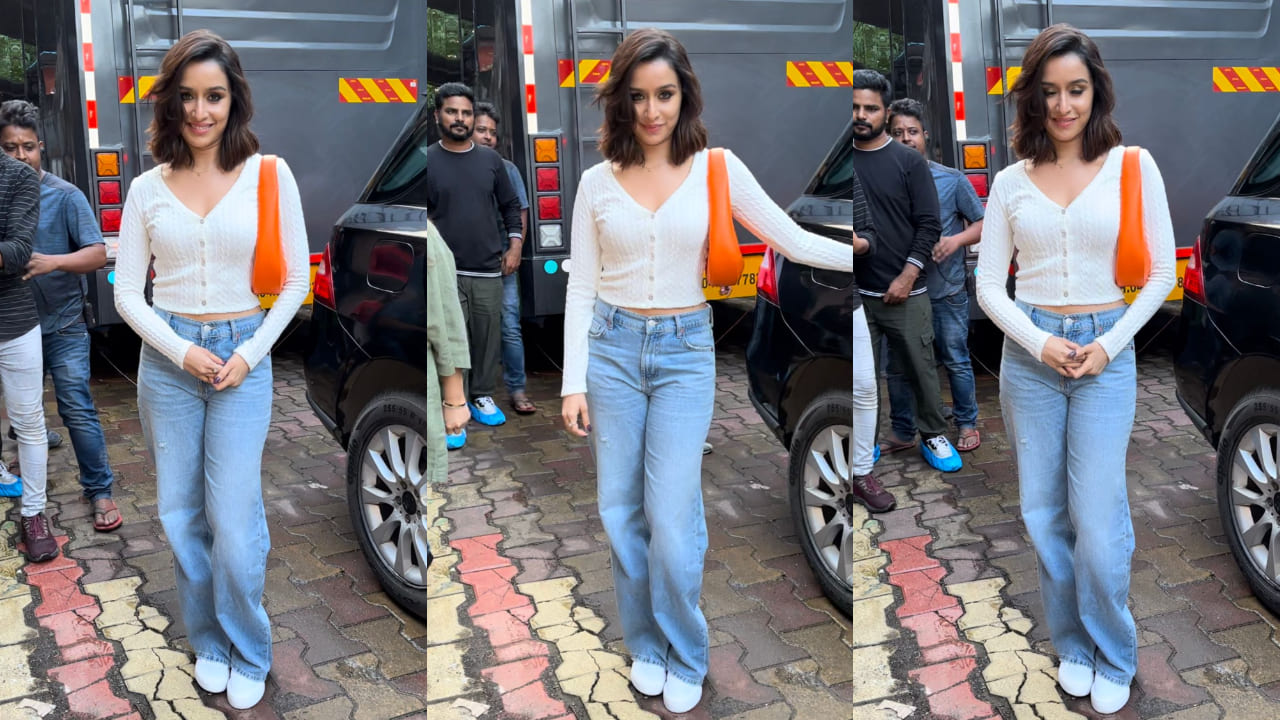 By seamlessly combining clashing colors, Shraddha Kapoor showcased her fashion prowess and innate ability to make a statement through her outfit choices. The addition of the bright orange purse not only added a pop of color but also demonstrated her flair for infusing unexpected elements into her looks.
Shraddha's adventurous approach to design serves as an inspiration to embrace and experiment with vibrant hues, even in everyday attire. Her ensemble reminds us of the power of color to transform and elevate an outfit, adding a touch of playfulness and vibrancy to our personal style. Her fashion choices encourage us to step out of our comfort zones and embrace the joyful impact of bright colors in our daily looks.
Shraddha Kapoor's attention to detail extended to her choice of footwear, as she completed her striking ensemble with similar white shoes. This decision not only added a sense of elegance but also maintained a sense of continuity throughout her look. The white footwear harmonized perfectly with her cardigan and denim, creating a cohesive and well-put-together appearance.
In addition to her fashion choices, Shraddha Kapoor's new short hairdo added to her overall appeal. The fresh hairstyle showcased her ability to adapt and experiment with different looks, further enhancing her charm and vibrancy. Her short hairdo served as an additional element that contributed to the overall stylish and confident image she projected.
Shraddha Kapoor's impeccable sense of style, attention to detail, and willingness to experiment with various elements make her a fashion icon who continues to inspire others to curate their own unique and captivating looks. Her ability to effortlessly blend different components into a seamless whole is a testament to her fashion expertise and creativity.
Shraddha Kapoor's beauty game was perfectly aligned with her outfit, showcasing her attention to detail and her ability to seamlessly integrate both fashion and beauty elements. The choice of kohl-rimmed upper and lower lash lines not only enhanced her eyes but also added depth and allure to her overall look. The kohl-rimmed eyes made her eyes appear larger and more captivating, adding a touch of drama to her appearance.
This meticulous attention to her makeup details further accentuated her facial features and complemented her ensemble beautifully. By harmonizing her makeup with her outfit, Shraddha Kapoor exemplified her proficiency in curating a stylish and appealing overall appearance.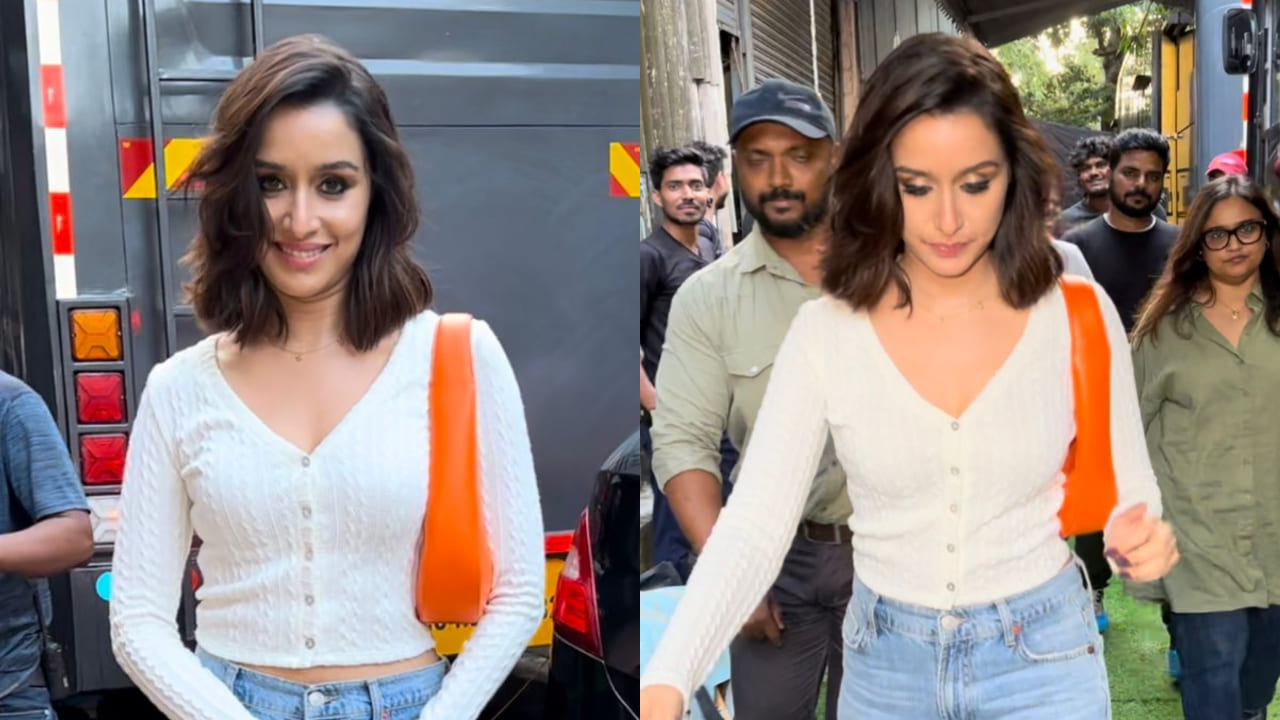 Shraddha's ability to flawlessly combine fashion and beauty elements showcases her understanding of the importance of a cohesive and well-rounded look. Her competence in effortlessly incorporating various components, from fashion to beauty, demonstrates her expertise in creating a fashionable and captivating presence.