Kareena Kapoor adds a Hanro comfy co-ordinated outfit to her Summer outfit roster
Kareena Kapoor Khan's fashion choices have made it abundantly clear that she's a staunch advocate of shirts and coordinated outfits for the summer season. These styles are undeniably becoming staples of the season, primarily due to their comfort and versatility, making them ideal choices for the sweltering heat. Bebo's stylish references are certainly influencing the fashion scene.
Her latest look, from a 'behind-the-scenes' shoot for the Crew movie, further underscores the enduring appeal of coordinated sets. It's evident that co-ord sets are here to stay and are likely to continue to dominate the fashion landscape even in the coming days. In fact, their versatility is so extensive that we wouldn't be surprised to see them transition seamlessly into the monsoon season as well.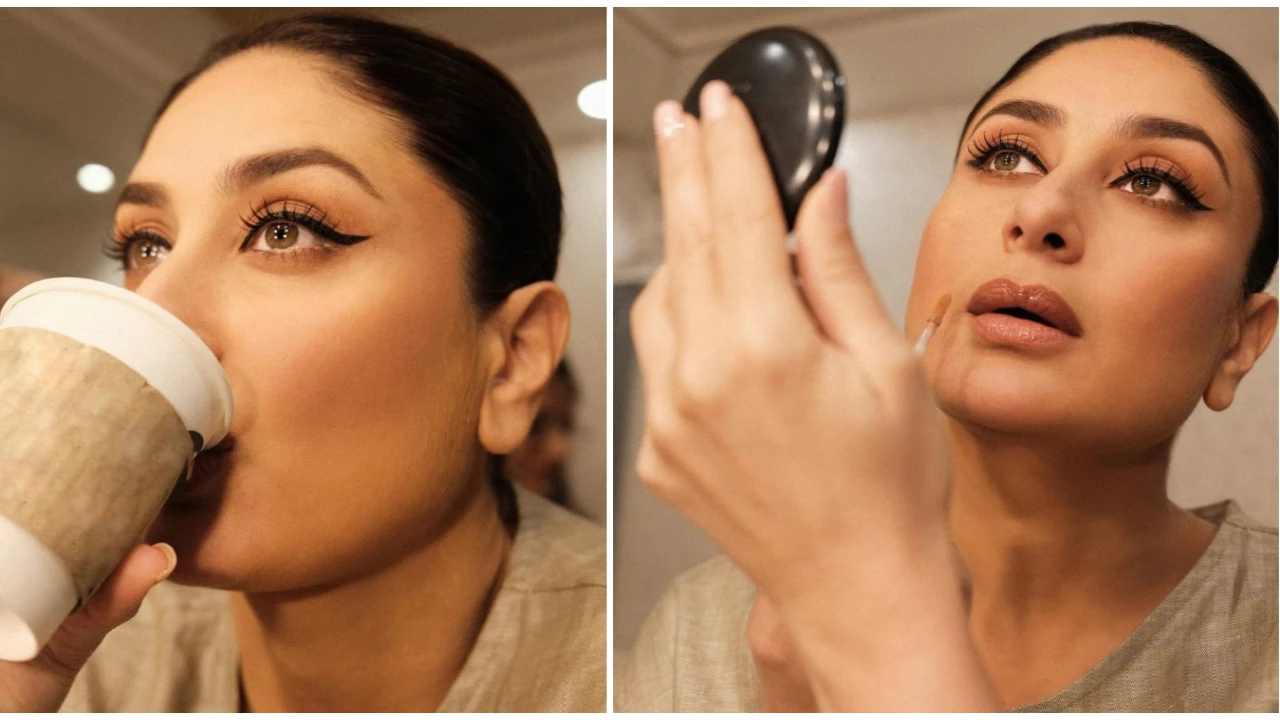 Kareena Kapoor Khan's fashion choices highlight the practicality and style of shirts and coordinated outfits for the summer. These fashion staples offer comfort and the ability to mix and match, making them perfect for the warm months. Bebo's influence suggests that co-ord sets are poised to remain a fashion favorite, potentially extending their popularity into the monsoon season, showcasing the enduring appeal of this trend.
Kareena Kapoor's peek into her makeup vanity while dressed in a two-piece combo from Hanro certainly exudes luxury and sophistication. Hanro, with its rich history dating back to the establishment by Albert Handschin, is renowned for its high-quality leisure wear, lingerie, loungewear, and more. Choosing Hanro for her outfit reflects Kareena's impeccable taste in fashion.
Coordinated outfits like the one she wore from Hanro have the advantage of being incredibly versatile. They can seamlessly transition from work to brunch, travel to dinner, and practically everywhere in between. Their adaptability and timeless appeal make them a go-to choice for fashion-conscious individuals.
Kareena Kapoor's choice of a Hanro two-piece combo not only showcases her affinity for luxury fashion but also highlights the enduring appeal of coordinated outfits. These versatile ensembles are suitable for various occasions and settings, making them a valuable addition to any wardrobe.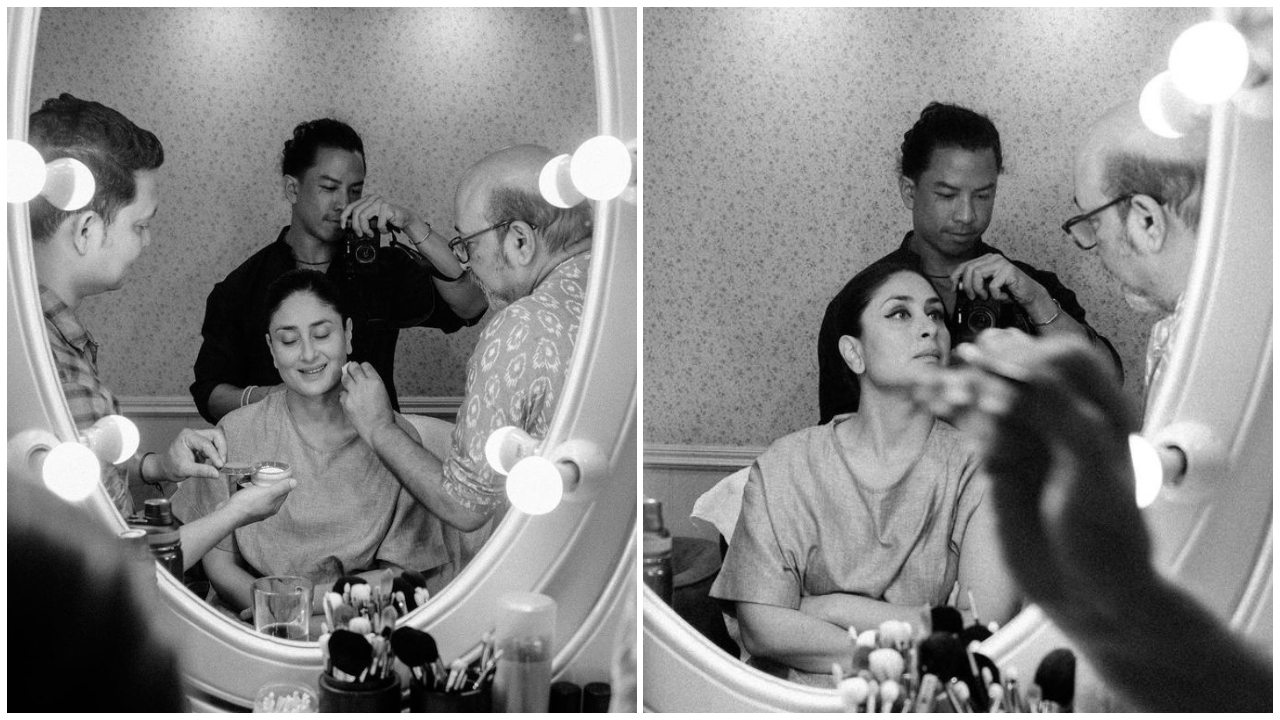 Kareena Kapoor's comfortable and chic coordinated outfit is indeed an inspiration for fashion enthusiasts. Coordinated sets like the one she's wearing have become a fashion staple, and it's easy to see why. Let's break down the details of her stylish ensemble:
Urban Casuals Set: Kareena is seen rocking an Urban Casuals set in a refreshing botanic green hue. This choice of color adds a touch of vibrancy and is perfect for a warm-weather look.
Fabric and Quality: The set is designed from a fine quality cotton and linen blend, ensuring comfort and breathability. This fabric blend is ideal for the summer season, allowing for ease of movement and comfort in the heat.
Short-Sleeved Shirt: The short-sleeved shirt features minute folds at the cuffs, adding subtle detailing to the outfit. The close V neckline and drop shoulders contribute to its relaxed and laid-back vibe.
Straight-Cut Trousers: The straight-cut trousers are not only fashionable but also practical. They feature a high waist, side pockets, and wide-leg hems. This style is both trendy and comfortable, making it suitable for various occasions.
Tear-Resistant: It's noteworthy that this ensemble is tear-resistant, which adds to its durability and practicality. This feature ensures that the outfit can withstand everyday wear.
Kareena Kapoor's coordinated outfit from Urban Casuals showcases how fashion can be both comfortable and chic. With its quality fabric, tear-resistant nature, and warm-weather-friendly design, it's a testament to the versatility and appeal of coordinated sets. Indeed, it's a look that we wouldn't mind wearing for both day and night.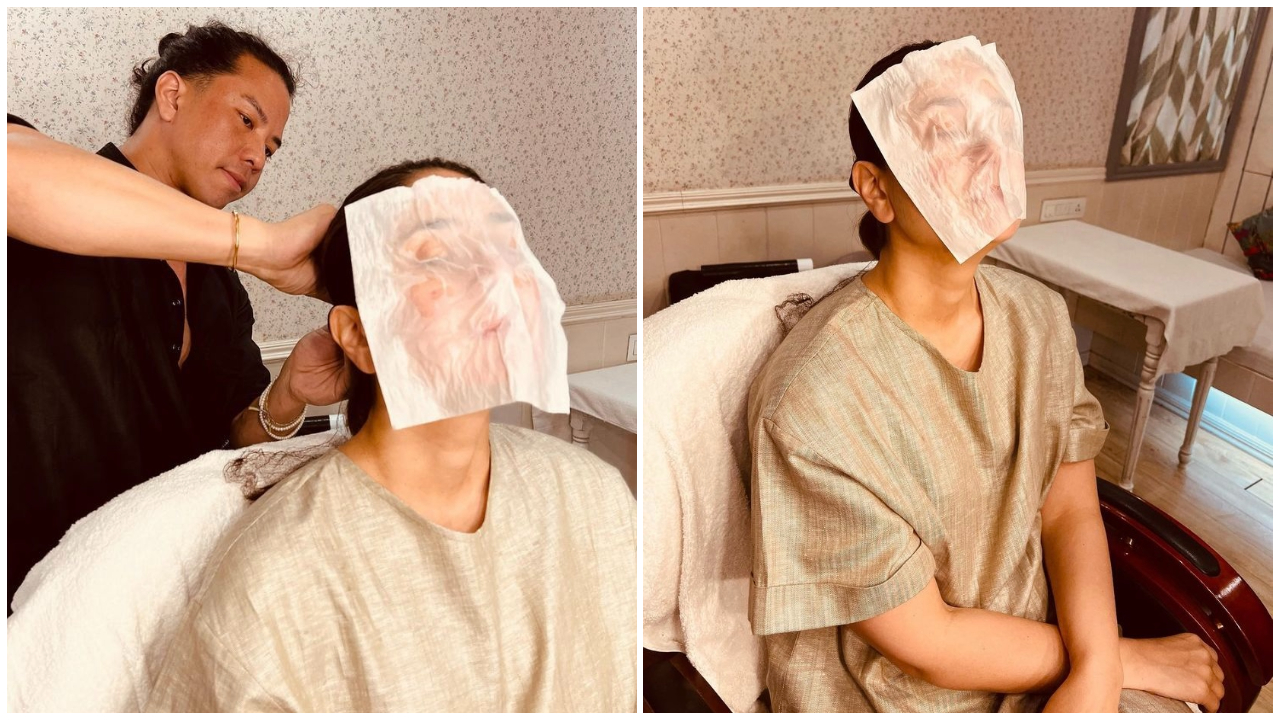 Winged eyeliner is undoubtedly a timeless makeup technique that can elevate any look, and Kareena Kapoor's stunning eyes serve as a perfect example of its impact. Her makeup artist, Mickey Contractor, has certainly mastered the art of enhancing her natural beauty. Let's break down the elements that make her makeup look so striking:
Winged Eyeliner: The winged eyeliner is a Kareena-proven hack that adds a touch of sophistication and drama to her eyes. It's a classic choice that accentuates her eye shape and adds depth to her gaze.
Mascara: Mascara plays a crucial role in making her lashes appear longer and more voluminous. It opens up her eyes and makes them the focal point of her makeup.
Black Eyeliner: The use of black eyeliner further defines her eyes, creating a bold and alluring look. It enhances the intensity of her gaze and adds a sultry touch to her overall makeup.
Glossy Nude Lipstick: Pairing the dramatic eye makeup with a glossy nude lipstick is a brilliant choice. It balances the look, keeping the focus on her eyes while maintaining a soft and elegant lip color.
Sleek Bun Hairstyle: Mike Desir's work on her sleek bun hairstyle complements the makeup perfectly. The bun adds a sense of sophistication and showcases her facial features, allowing her makeup to shine.
Kareena Kapoor's makeup look is a masterclass in enhancing natural beauty and achieving a striking yet balanced appearance. The combination of winged eyeliner, mascara, black eyeliner, glossy nude lipstick, and a sleek bun hairstyle is a winning formula that exudes oomph and elegance. It's no wonder that her makeup choices are often admired and emulated by beauty enthusiasts worldwide.
Coordinated sets are a fantastic addition to any wardrobe, offering versatility and style. Here are some simple tips to make the most of them:
Pastels for a Soft Look: Pastel coordinated sets are perfect for achieving a soft and elegant appearance. They're ideal for daytime outings and brunches. Choose light shades like baby blue, blush pink, or mint green for a refreshing look.
Shiny Sheen: If you're looking to add a touch of sheen to your ensemble like Kareena, consider outfits with a subtle metallic or glossy finish. These can be a great choice for evening events or special occasions.
Mix and Match: Coordinated sets don't always have to match perfectly. You can mix and match pieces from different sets to create your unique look. For example, pair a shirt from one set with pants from another for a casual yet stylish outfit.
Linen Kurta and Trousers: A linen kurta paired with trousers can be a comfortable and chic choice for summer. It's perfect for both casual outings and semi-formal occasions. Opt for earthy tones like beige, sand, or olive green.
Traditional Footwear: When it comes to footwear, consider kolhapuris or juttis for a traditional touch that complements ethnic coordinated sets. They add an authentic and cultural element to your look.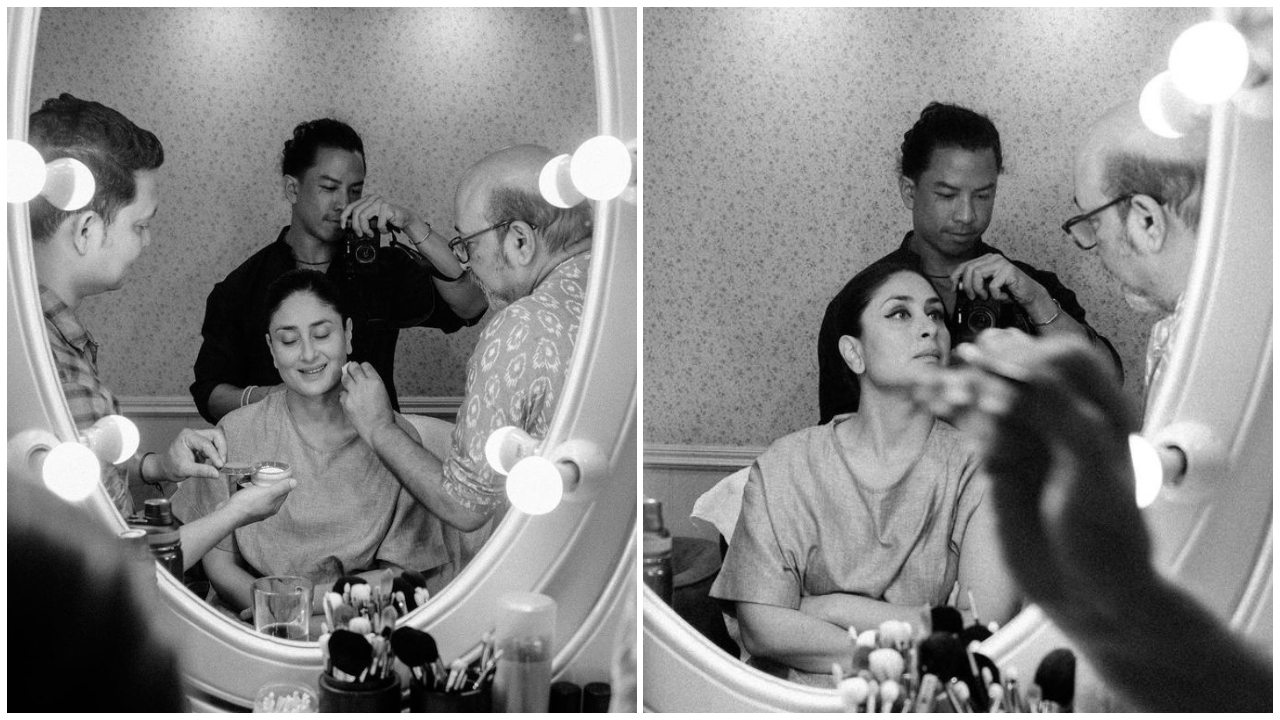 Dressed-Up Options: To elevate your coordinated set for more formal occasions, choose loafers or espadrilles. These shoes add a touch of sophistication and dressiness to your outfit.
Accessorize Mindfully: Pay attention to accessories like belts, statement jewelry, and handbags to complete your look. They can add personality and flair to your coordinated set.