Mouni Roy gives lessons in party wear styling as she slips into a black dress with feather detailing
Fashion enthusiasts, let's delve into the delightful trend of mini dresses that has been sweeping hearts and setting new fashion standards. Mini dresses are the ultimate go-to option for anyone, regardless of their height or body shape. What's even better? They look equally stunning with straps as they do without. And the one here to show us how to flawlessly pull off the strapless mini dress look is none other than the incredible Mouni Roy! Get ready to be captivated by the juicy details of her fashion-forward ensemble. You certainly wouldn't want to miss out on this stylish spectacle.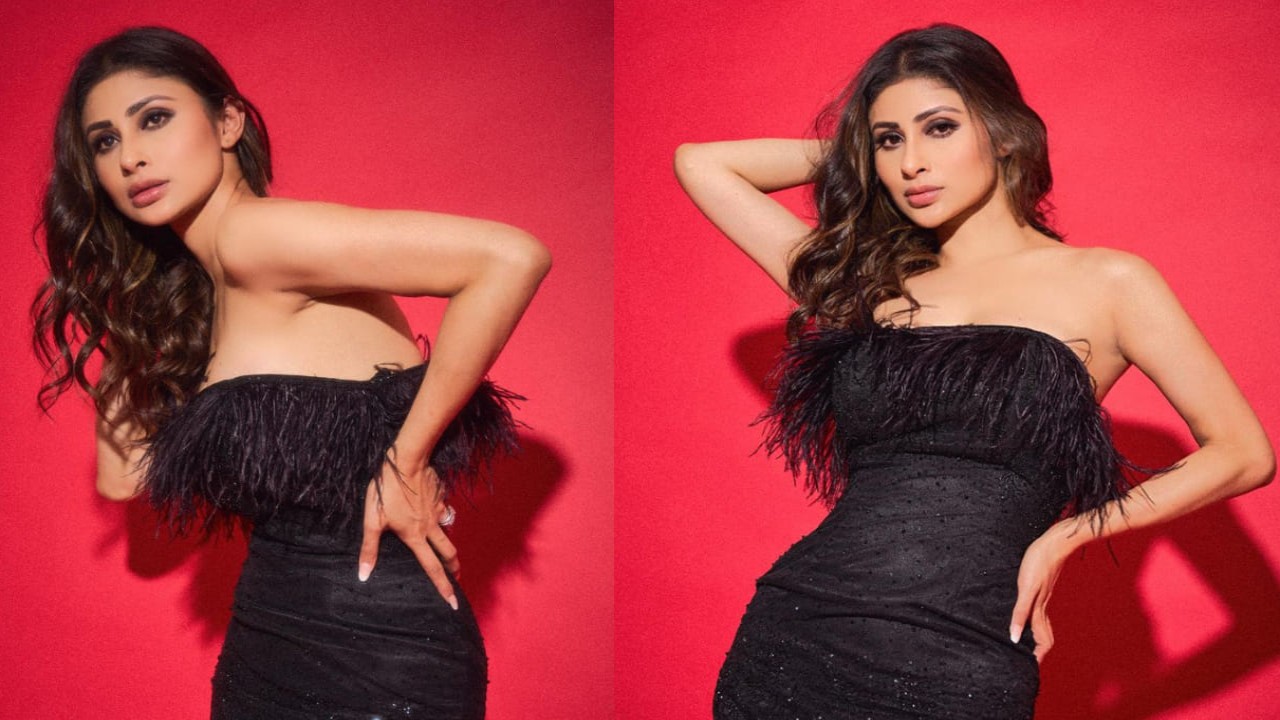 Mouni Roy, known for her impeccable fashion sense, never fails to impress with her style choices. Her ability to embrace and set new trends is truly commendable. With the strapless mini dress trend, she undoubtedly leaves a lasting impact, showcasing how this classic yet daring choice can be effortlessly pulled off. Her slay-worthy look is a testament to her status as a true fashion icon who continues to inspire and captivate fashion enthusiasts around the world.
Mouni Roy recently made waves in the fashion world by donning a stunning little black tube dress that had the internet buzzing with excitement. The crystal-encrusted flower motifs adorning this little number added a touch of elegance and charm to the ensemble. These delicate embellishments showcased her penchant for details that elevate a look from ordinary to extraordinary.
But that's not all! The neckline of this dress was adorned with feather accents, imparting a whimsical and flirtatious feel to the outfit. This playful and unique addition made the dress stand out even more, capturing the essence of contemporary fashion that's all about making a statement.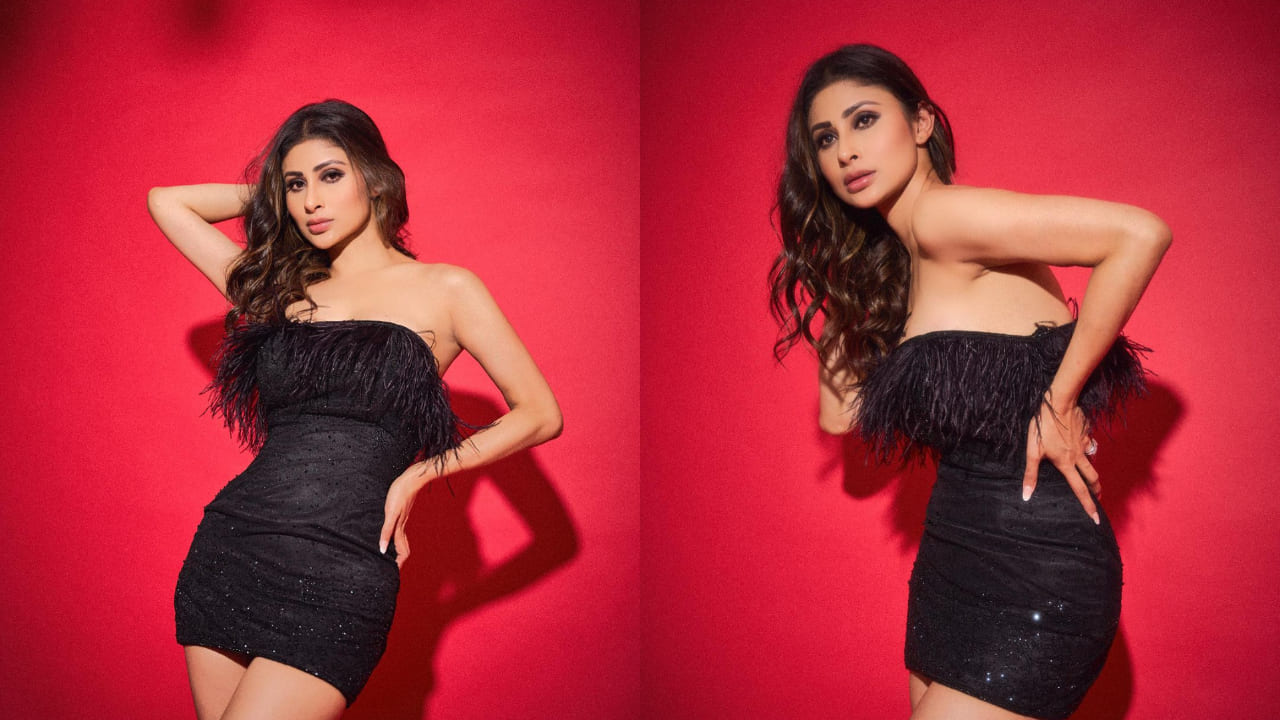 This black mini dress is undoubtedly the perfect choice for your next cocktail party. With its sleeveless design and figure-hugging cut, it exudes sophistication and is sure to make you the center of attention. Mouni Roy's choice to wear this dress is a testament to her understanding of how to make a fashion statement that's both captivating and memorable.
Mouni Roy's little black tube dress is a true showstopper that beautifully blends sophistication and playful details. The crystal-encrusted flower motifs and feather accents highlight her fashion-forward approach and her ability to choose ensembles that leave a lasting impression. Her choice of this dress is a source of inspiration for those looking to make a statement at their next cocktail party and is yet another example of her remarkable fashion sense.
Mouni Roy's captivating creation that stole everyone's heart comes from the label Asra. However, as stunning as this black beauty may be, it comes with a whopping price tag that's sure to make you catch your breath. The world of high fashion often carries hefty price tags, and this exquisite dress is no exception.
Mouni Roy's choice to wear this Asra dress is a clear indication of her appreciation for top-notch designer pieces and her willingness to invest in fashion that makes a bold and memorable statement. While the price may be on the higher end, the allure and beauty of the dress undoubtedly justify the investment.
Mouni Roy's fashion choices often reflect her affinity for luxury and high-quality designer pieces. The Asra dress she wore may come with a significant price tag, but it undoubtedly adds to her status as a style icon who understands the value of investing in fashion that turns heads and leaves an indelible mark. Her impeccable style continues to inspire fashion enthusiasts and showcases her as a true trendsetter in the industry.
While the Asra dress is undeniably a smart choice for a party, its hefty price tag is sure to leave you in awe. This little black dress comes with a jaw-dropping price of Rs. 87,000! Yes, you read that correctly. The world of high fashion often commands such premium prices, and this dress is no exception. The investment in this dress is undoubtedly substantial, but it speaks to the allure and quality of the garment.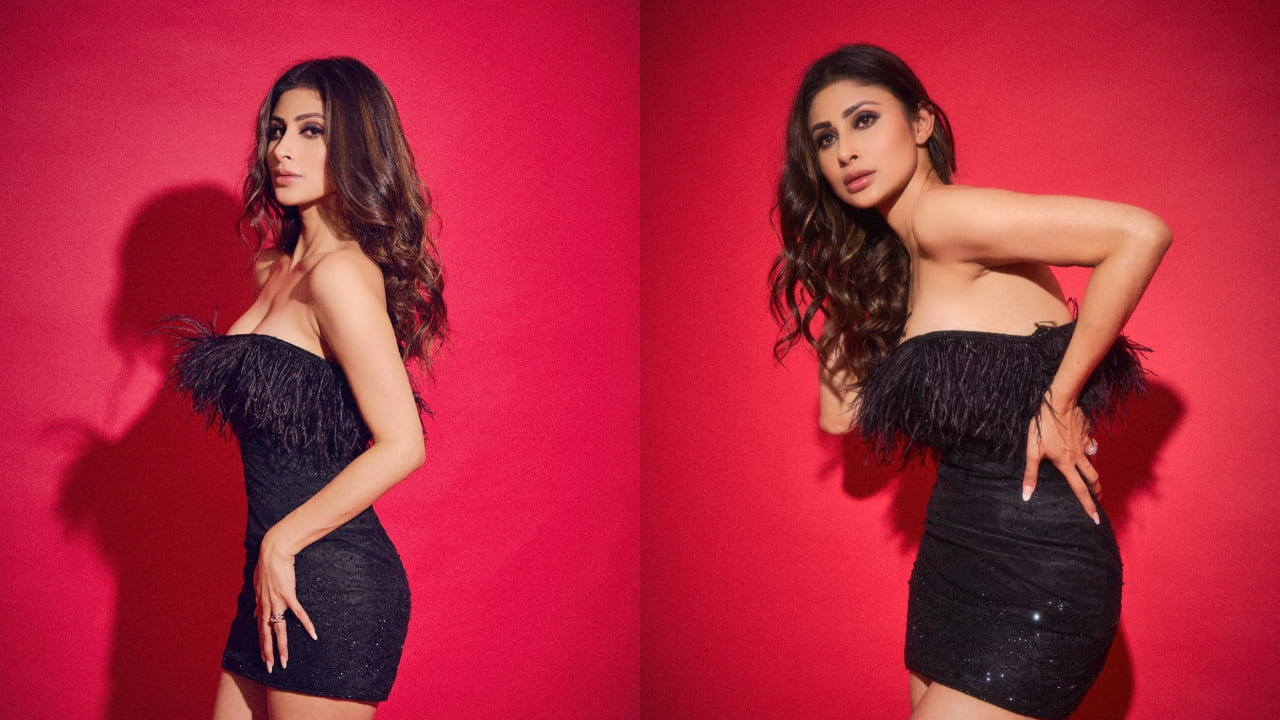 One can't help but be enamored by the feather-detailed neckline, which is a standout feature of this dress. It introduces a whimsical and playful element that enhances the overall aesthetic. This unique embellishment adds a layer of charm and flirtatiousness to the dress, making it a memorable choice for a special occasion.
The Asra dress's price tag of Rs. 87,000 may be staggering, but it reflects the high fashion world's commitment to quality and exclusivity. The feather-detailed neckline is undoubtedly the dress's most captivating feature, infusing it with a sense of whimsy and unique charm. Mouni Roy's choice to wear this dress is a testament to her understanding of how to make a statement with fashion and leave a lasting impression, even with the most luxurious and investment-worthy pieces. Her fashion choices continue to be a source of inspiration for fashion enthusiasts worldwide.
Nidhi Kurda's excellent styling for Mouni Roy's stunning black little dress was perfect for the event. The choice of styling beautifully complemented the dress and enhanced Mouni's overall look.
Mouni opted for a captivating open hairdo with flowing locks, which were parted down the center. This hairstyle added a touch of natural beauty and elegance to her appearance, allowing her hair to flow freely and frame her face beautifully. It perfectly matched the chic and stylish vibe of the little black dress.
Chettiar Queensly, the mastermind behind Mouni's hair, deserves praise for ensuring that her tresses looked flawless. Achieving a polished and sleek appearance with open hair can be challenging, but the hairstylist's expertise was evident in the flawless execution.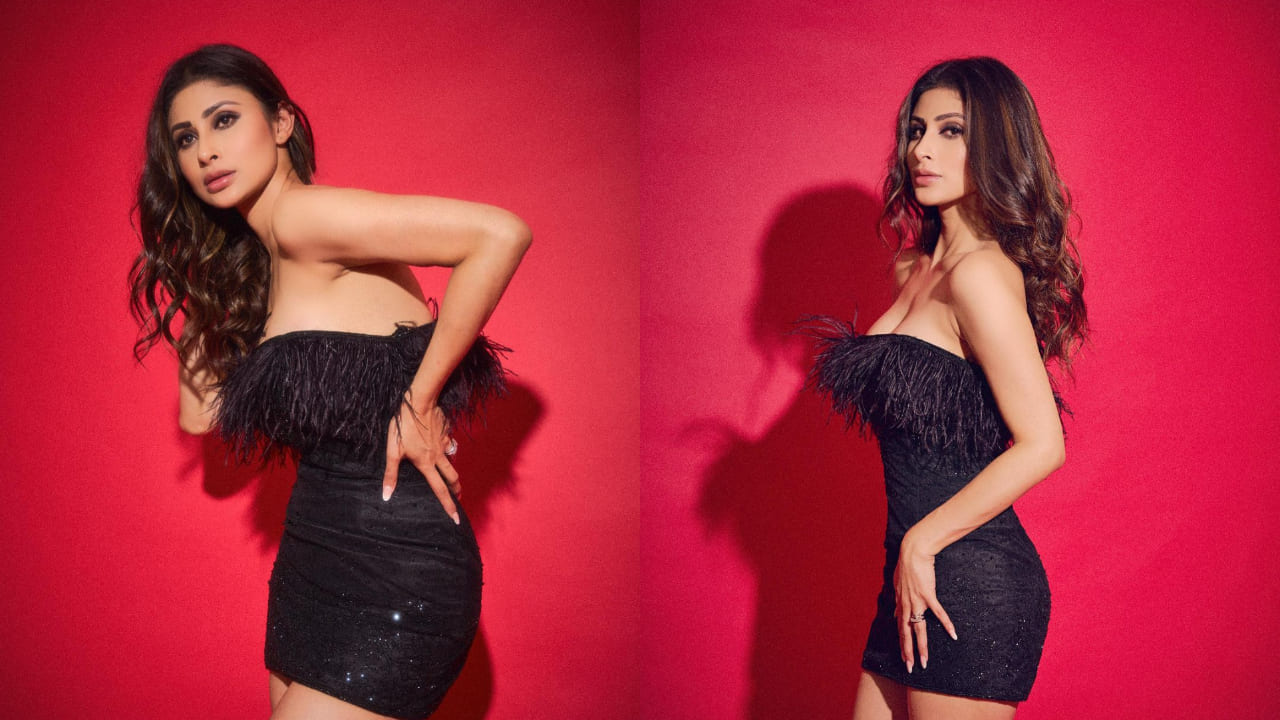 In conclusion, Nidhi Kurda's excellent styling choices, combined with Chettiar Queensly's expertise in hair, resulted in a look that perfectly complemented Mouni Roy's stunning black dress. The open hairdo with flowing locks and the flawless execution of the hairstyle added a touch of natural beauty and sophistication to her overall appearance. Mouni's fashion choices and styling continue to impress, making her a true fashion icon in the industry.