Shehnaaz Gill's look in blue dress with heavily embellished tassel fringes PERFECT for parties
Shehnaaz Gill's journey from being a contestant on Bigg Boss 13 to becoming a fashion sensation is indeed remarkable. Her effervescent personality has endeared her to many, and she has used her fame to make a significant impact in the world of fashion.
Starting off modestly, Shehnaaz has rapidly gained recognition and popularity, not only for her talent but also for her unique sense of style. Her ability to effortlessly transition into a fashion icon has set her apart in the industry.
Currently, Shehnaaz Gill is gearing up to showcase her new and fascinating look while promoting her upcoming film, "Thank You For Coming." The film boasts a talented ensemble cast, including Bhumi Pednekar, Kusha Kapila, Shibani Bedi, and Dolly Singh, which further adds to the excitement surrounding the project.
She recently stunned her fans and fashion enthusiasts with her new appearance during the film's promotion in Toronto. Shehnaaz Gill's presence and style choices continue to captivate audiences, making her a rising star not just in the entertainment industry but also in the world of fashion. Her remarkable journey and unique charm make her someone to watch as she continues to leave her mark in the industry.
Shehnaaz Gill, the talented actress known for her role in "Honsla Rakh," continues to impress with her fashion choices. Her recent stunning fashion choice left a lasting impact on everyone who saw it.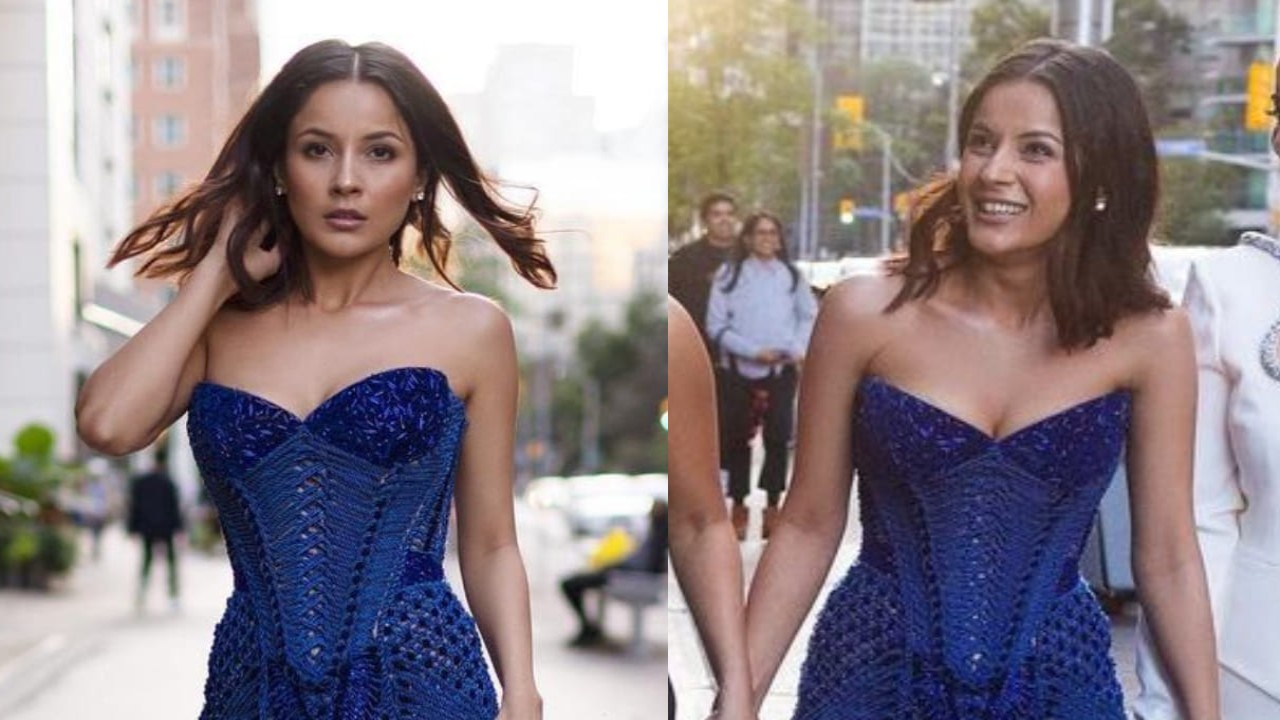 She chose a jaw-dropping blue strapless gown that exuded beauty and appeal. This captivating gown resembled a corset, and its design perfectly embraced her shape, highlighting her figure flawlessly. The choice of a strapless design added a touch of elegance and modernity to her ensemble.
What truly set this gown apart were the intricate decorations that covered it, enhancing its allure. Dreamy and airy tassel embellishments adorned the gown, creating a sense of fun and flow from thigh-length to tea-length. This added a playful and whimsical element to her outfit, making it stand out even more.
Shehnaaz Gill's fashion choice reflected her ability to combine classic elegance with a touch of whimsy and contemporary style. Her stunning blue gown showcased her fashion-forward sensibilities and left a memorable impression on fashion enthusiasts. It's clear that she continues to be a trendsetter and a source of fashion inspiration in the industry.
Shehnaaz Gill's choice of a dress with a top bodice embellished with delicate minute elements showcased her keen eye for fashion and attention to detail. These intricate embellishments added to the gown's overall allure, highlighting her impeccable sense of style and sophistication.
Her ability to effortlessly pull off such a statement piece demonstrated her dressing know-how and solidified her status as a genuine style star. Shehnaaz Gill continues to captivate the fashion world with her unique fashion choices, making her a standout figure in the industry. Her fashion-forward sensibilities and confident style make her a trendsetter and a source of inspiration for many aspiring fashion enthusiasts.
Shehnaaz Gill's fashion choices never cease to amaze, and her appearance in a bugle-embellished dress by Nicolas Jebran was no exception. This stunning gown featured intricate beadwork and embellishments that added a touch of glamour to her style, making her look absolutely lovely.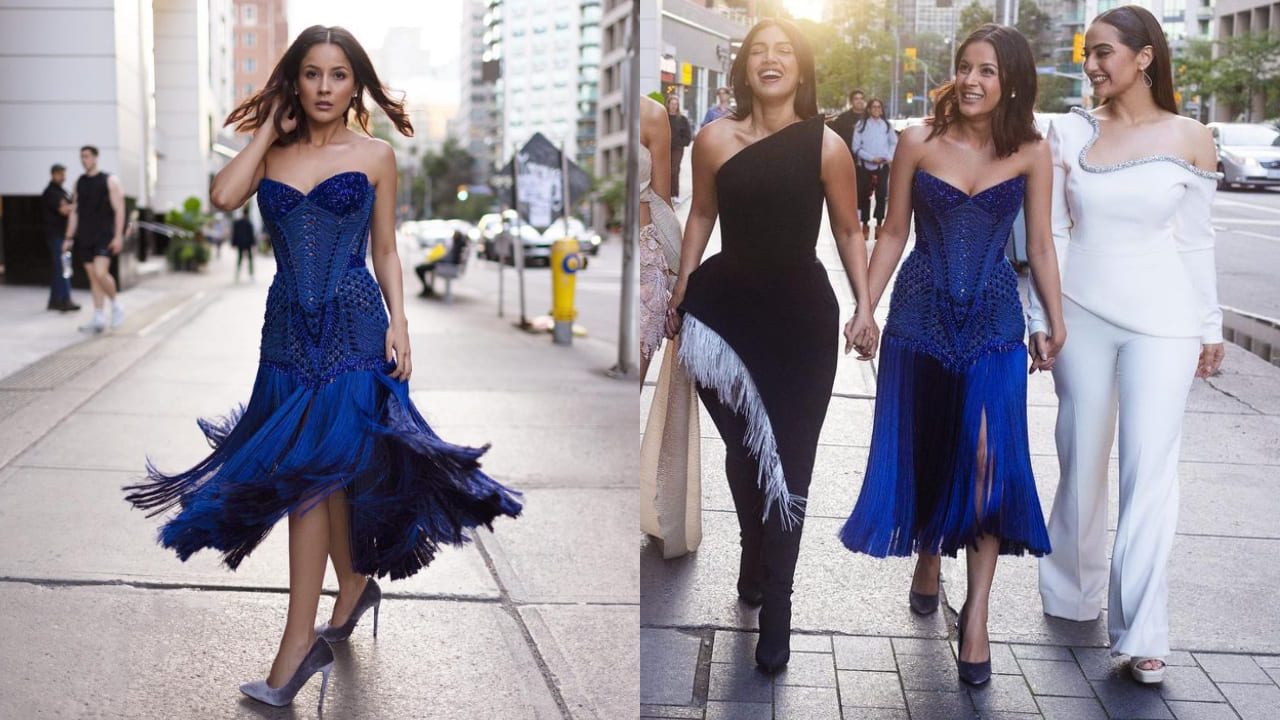 To complement the dazzling gown, she opted for little sparkly studs from Vishva Fine Jewellery, which added a delicate shimmer to her ears. This choice of jewelry was the perfect finishing touch, adding a touch of elegance without overpowering the gown's intricate detailing.
The complete ensemble, brilliantly designed by Manisha Melwani, Devanshi Tuli, and Abhilasha Devnani, perfectly captured Shehnaaz's unique style and attitude. It's clear that her fashion team understands her preferences and knows how to curate looks that highlight her beauty and personality.
Shehnaaz Gill's ability to pull off such a glamorous and stylish outfit demonstrates her status as a true fashion icon. Her impeccable fashion choices continue to set trends and inspire her fans and fashion enthusiasts alike. Shehnaaz's presence in the fashion world is undoubtedly one to watch, as she consistently leaves a lasting impression with her remarkable style.
The choice of heels to complete Shehnaaz Gill's stunning blue ensemble was truly inspired. Her stylists made an excellent decision in selecting these lovely velvet gray shoes from London Rag. With a price tag of Rs 6,299, they provided the perfect touch of glitz and sophistication to her overall look.
These party-ready heels not only added a touch of glamour but also complemented the blue attire beautifully. The color combination of the clothing and the gray shoes was indeed a breath of fresh air, capturing everyone's attention and leaving us all in awe. It's clear that every element of Shehnaaz's ensemble was carefully curated to create a harmonious and eye-catching look, and her choice of footwear played a significant role in achieving that perfect balance of style and elegance.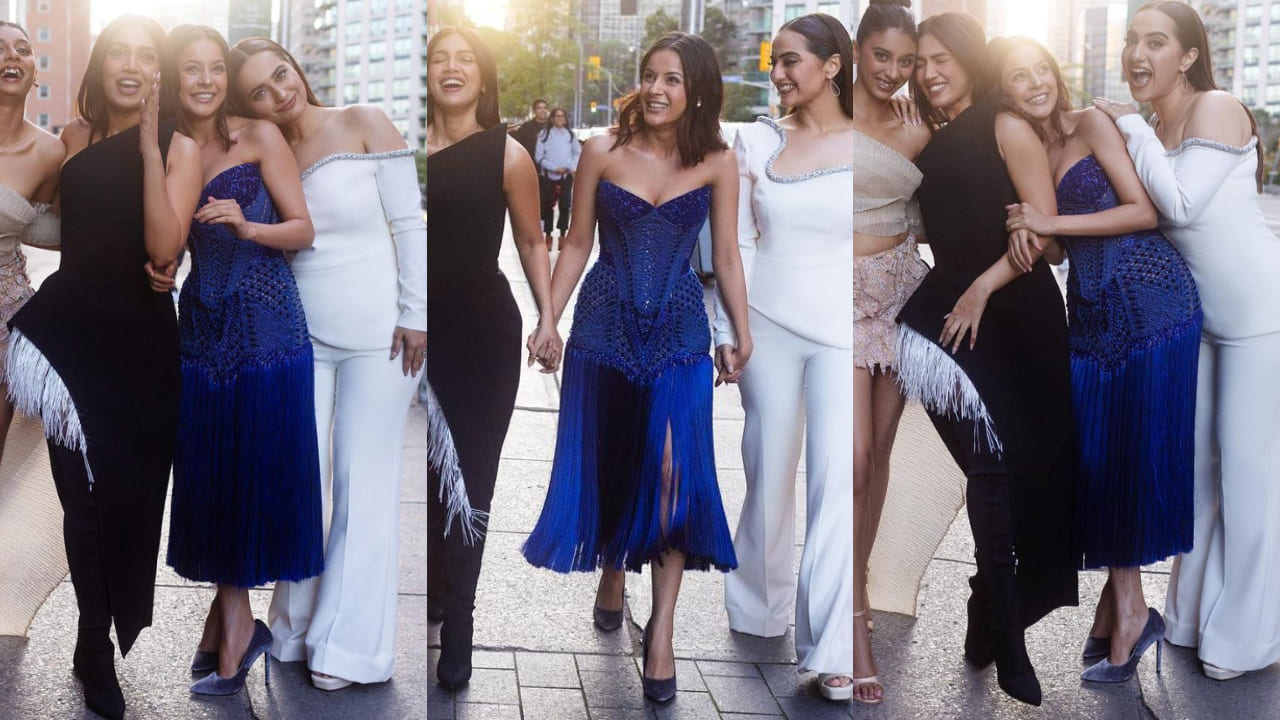 Shehnaaz Gill's makeup for this event was a testament to her understated yet elegant style. Keeping her makeup minimal allowed her natural beauty to shine through and complemented the overall effect of her stunning outfit. This choice showcased her confidence and highlighted the importance of balance in fashion and beauty.
Her hair, styled by Shirley Wu, featured an attractive haircut with open hair and a central divider. This hairstyle added a touch of refinement to her look, framing her face beautifully and enhancing her overall appearance. It's clear that every detail of her ensemble, including her makeup and hairstyle, was thoughtfully curated to create a cohesive and eye-catching look.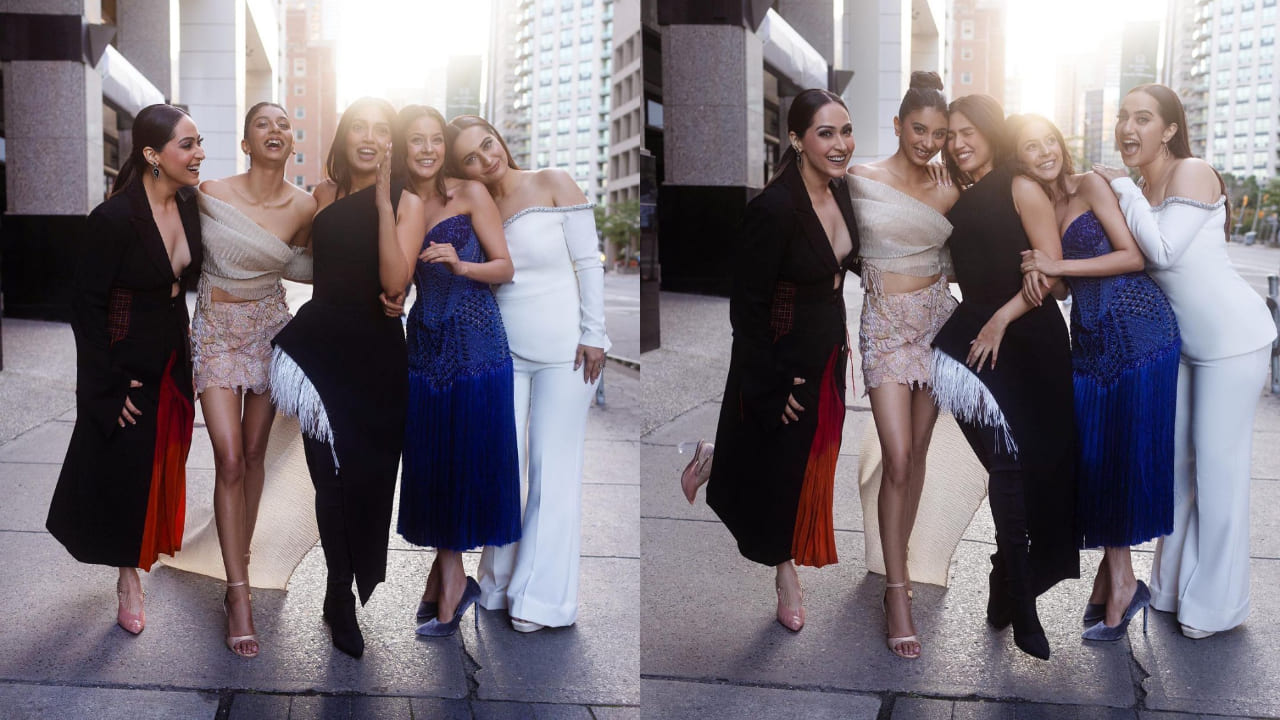 Shehnaaz Gill's ability to effortlessly steal the show with her amazing fashion sense is a testament to her style prowess. Each element of her outfit, from the gown to the accessories to the makeup and hairstyle, was meticulously chosen, showcasing her impeccable taste and making her a true fashion icon. She continues to inspire and impress with her fashion choices, leaving a lasting impact on the fashion world.