Lifestyle
Best DIY Face Masks To Try At Home For An Instant Glow
From deep nourishing to closing open pores on the skin, face masks do it all. Instead of looking up for high-end face masks in beauty shops, here we provide you with instant, DIY face masks which you can prepare at home anytime to pump up your glow.
1. Chickpea flour, turmeric, lemon, and rosewater face mask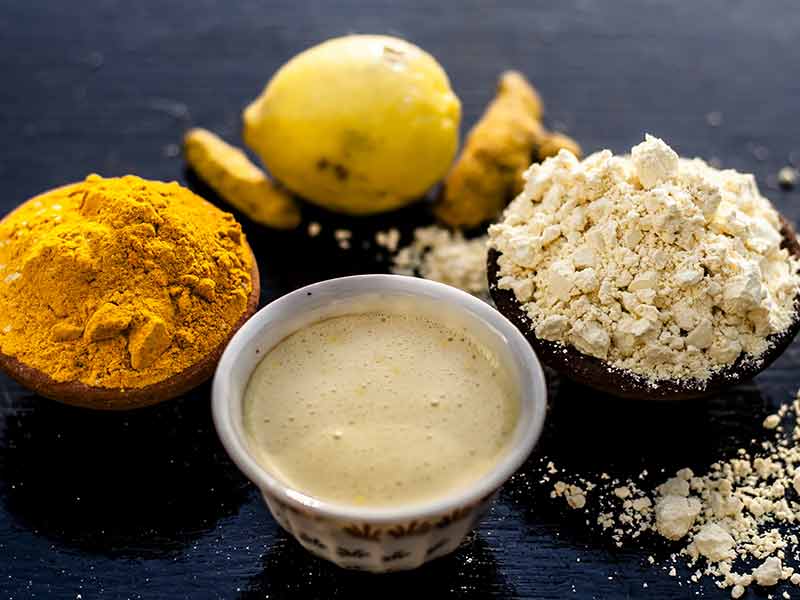 In a small bowl, take a teaspoon of chickpea flour, a pinch of turmeric powder, few drops of lemon and rosewater, and mix well to get a smooth consistency. The paste shouldn't be too thick or too runny. Wash your face with a cleanser and apply this in an even layer over your face and neck. Leave it for 15-20 minutes but not more than that, and then rinse off with normal water. Apply aloe vera gel afterward, and voila! You are all prepared to click Instagram-worthy pics!
2. Fuller's earth, sandalwood, and rosewater face mask
Take a teaspoon or more of powdered Fuller's earth and mix it well with rosewater to achieve a smooth consistency. Next, add half a teaspoon of sandalwood powder and mix well. Apply this mixture over your face and neck and leave for about 15 minutes or till it dries up. Wash off with normal water (don't use face wash or any other cleanser, just plain water) and apply your favorite moisturizer for clean, illuminated skin.
3. Orange peel powder and red lentil face mask
For this, you just need two ingredients: dried orange peel powder and red lentil (masoor dal) powder, or you can soak it overnight and grind it the next day to get a smooth paste, either of which works. Mix both the ingredients well with rosewater or plain water and apply. Leave for 15-20 minutes and rinse with normal water. Apply aloe vera gel or any of your face creams to get a perfect, instant glow.
4. Papaya and raw milk face mask
When it comes to bright, smooth skin, papaya is one of the best options. It helps in reducing weight, improving gut health but do you know that it can be applied as a face mask to get tender, soft, and supple skin too? Just take a few pieces of ripened papaya, add in some raw milk and grind the mixture to get a fine paste.
Apply this evenly on your face and neck and wait for 15-20 minutes. After that, wash off with water, apply a soothing face cream, and you are ready for any occasion.
5. Coffee and raw milk face mask
This mask is the easiest of all. Take some grounded coffee powder in a bowl and add raw milk to it. Mix well to get a runny paste. Apply it over your cleansed face and neck. Let it sit for 10-15 minutes before washing off with cold water. Apply a good moisturizer afterward, and your skin is charged and refreshed for the whole day. You can do it twice a week.
All these face masks are made with natural ingredients available at home. If you are allergic to any of the substances used, you should avoid that and try finding another face mask that suits you well.
Edited by Prakriti Arora