Celebs
Bollywood love angle with sports celebrities
We all know when love prevails, we see no boundary. Bollywood has a close connection to sports, as we have observed through ages. Even several films (s) got based on this topic. Many Bollywood personalities are in association with the world of sports like football, cricket, and hockey. Movies and cricket are beyond enthusiasm for Indians, and movie stars and cricketers got honored beyond the nation. So what follows when the two meet? Sparks begin to fly!

1.Mansoor Ali Khan Pataudi and Sharmila Tagore:

The earliest Bollywood-cricket connection that most people remember is that of Mansoor Ali Khan Pataudi and, Nawab of Pataudi, Sharmila Tagore, who was also the captain of the Indian cricket team. The romance between the two increased day by day and got developed. Just as the person becomes blind when they fall in love, these also felt the same thing. The two have been happily married for many years.

Anuja Mahendra and Sir Gary Sobers: Anju Mahendru got linked to Sir Gary Sobers. The two even got engaged for a brief period, but the engagement did not last long.

2.Imran Khan and Zeenat Aman:

Pakistani cricketer Imran Khan got linked to actress Zeenat Aman.
There exists chemistry for everyone to see, and this is not a new-age phenomenon. It happens with everyone. The thing is, there must be some mutual understanding between the couple.

While some fantasies were for everyone to see, some have just been in the umbra of rumors.
And sometimes, a rumor gets true.
3.Ravi Shastri and Amrita Singh:
Everywhere, there was a rumor that Ravi Shastri was dating Amrita Singh.
4.Reena Roy and Mohsin Khan: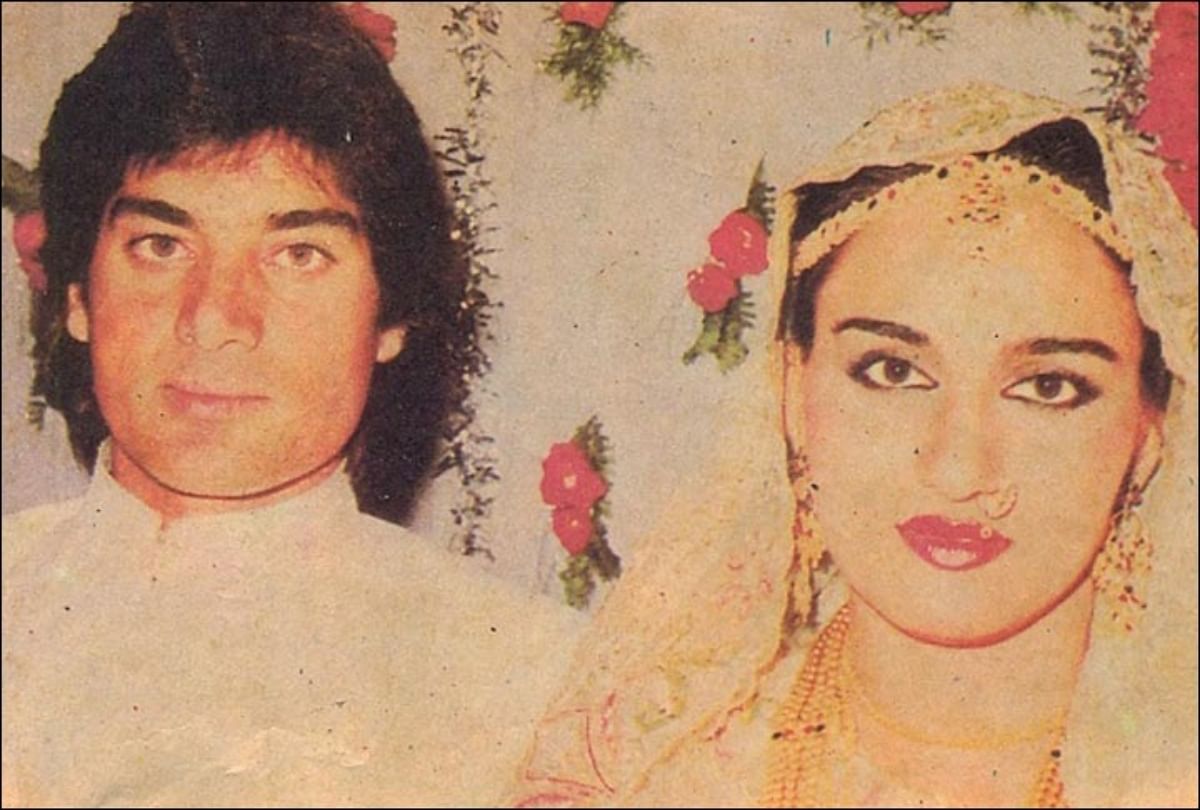 Reena Roy got married to a Pakistani cricketer named Mohsin Khan. It all happened when she was at the height of her career in the year 1983. Reema stopped doing movies. She turned into a home person and tried to be a homemaker. However, the marriage did not last long. The actress got separated and returned to India with her only daughter.

5.Neena Gupta and Sir Vivian Richards: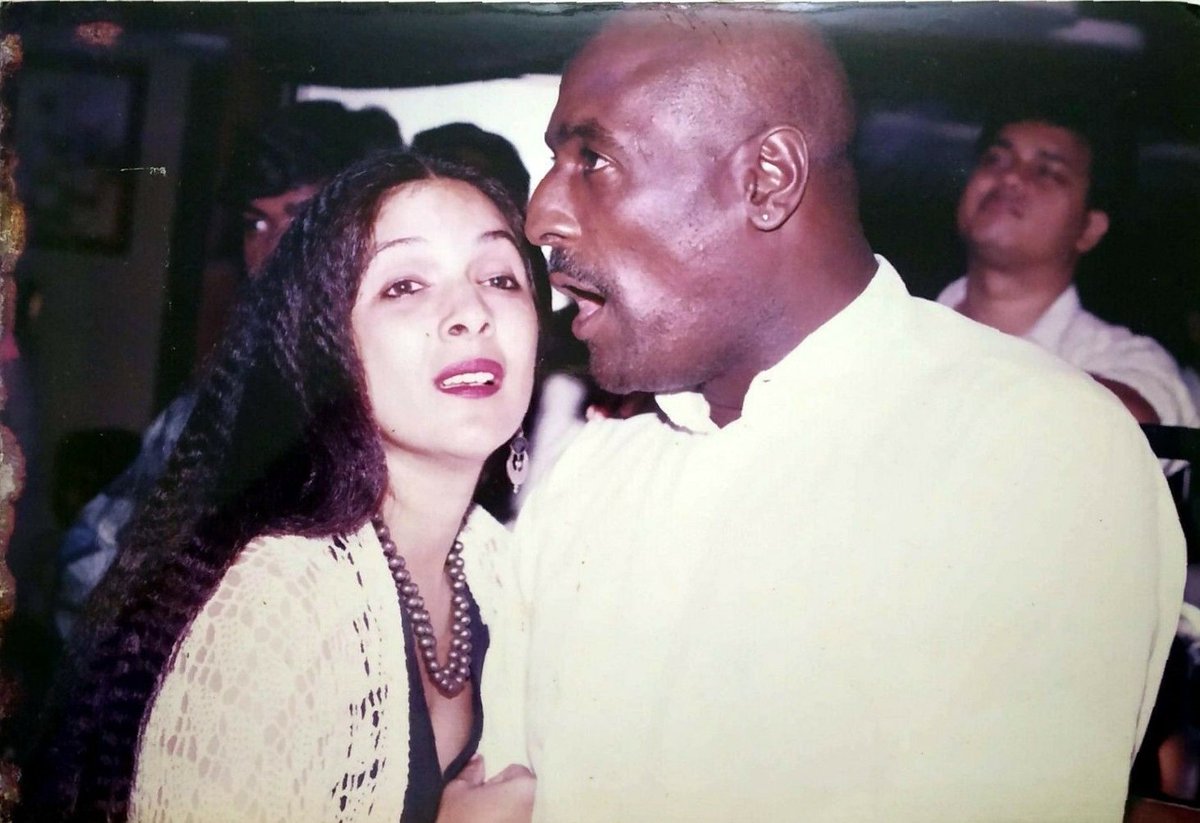 Neena Gupta also had an unusual relationship with Sir Vivian Richards. Neena's child from their bond was born. Their child was brought up in India, while Richards went back to his motherland.

Some much-married cricketers, too, could not help but fall for the glam gals.

6.Manoj Prabhakar and Farheen:
Manoj Prabhakar got associated with Farheen. He eventually separated his first wife, Sandhya, and coupled Farheen.

7.Mohammad Azharuddin and Sangeeta Bijlani:

A similar fate was in store for former Indian team captain Mohammad Azharuddin. He got liked to Sangeeta Bijlani. Sangeeta was the woman who had then got split up with Salman Khan.

8.Sourav Ganguly and Nagma: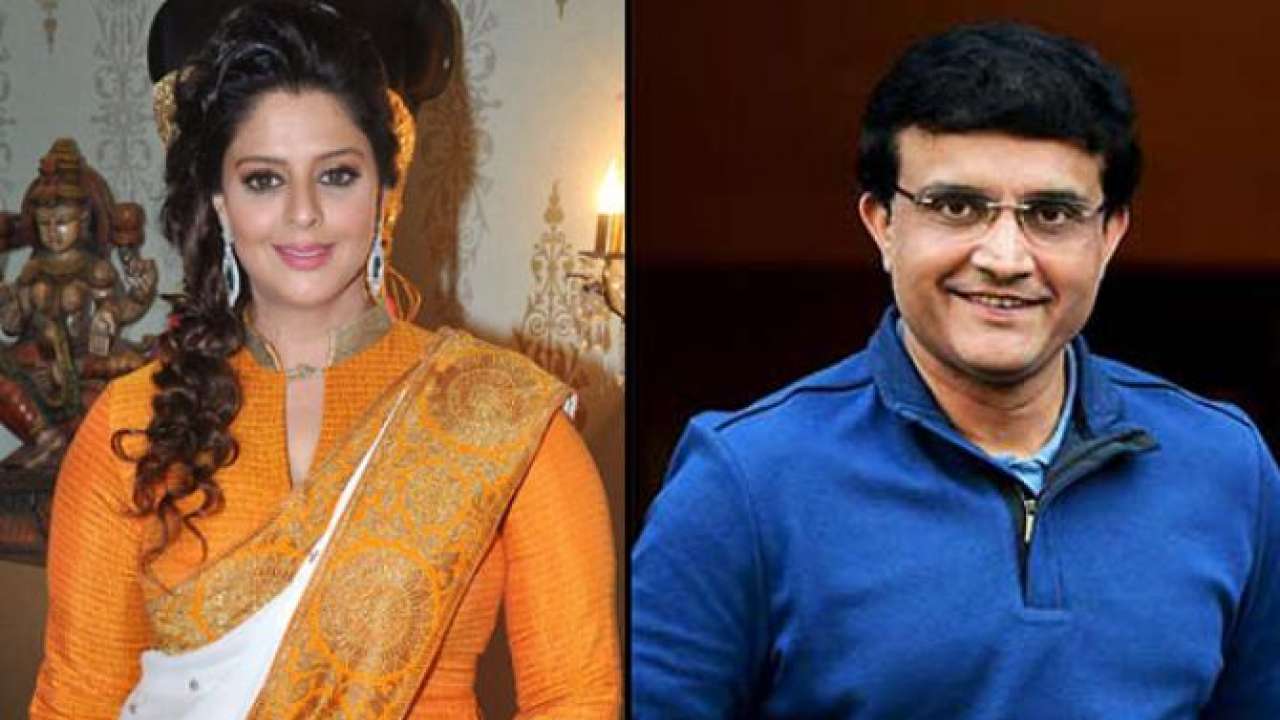 After a short interval of silence, the gossip mills were ringing with stories of Prince of Bengal Sourav Ganguly dropping for Nagma. They were in deep love with each other. It got rumored a lot that they would marry soon.

The intimacy became a usual understanding and even had people in the spectators tantalizing. Sourav thought about the same when the competition would be on. However, in the end, the skipper is decided to end his romance. They got separated, and everything ended in between them. Then, he got back to his wife, whose name was Dona. That was so good as he did not cheat his wife, which is usual in the industry.


9.Mahima Chaudhary and Leander Paes and Bobby Mukherjee:
Mahima Chaudhary had a long relationship with a sportsman. However, she did not fall for a cricketer, but the actress was looking for a tennis star, Leander Paes. They were in deep love in those days and could not think of separation. But as said, the breakup is a usual thing to do in the film industry.

This relationship got ended link others with heartbreak. The Leander is now engaged and married to model and actress Rhea Pillai, while Mahima got coupled to architect Bobby Mukherjee.


10.Mahesh Bhupati and Lara Dutta: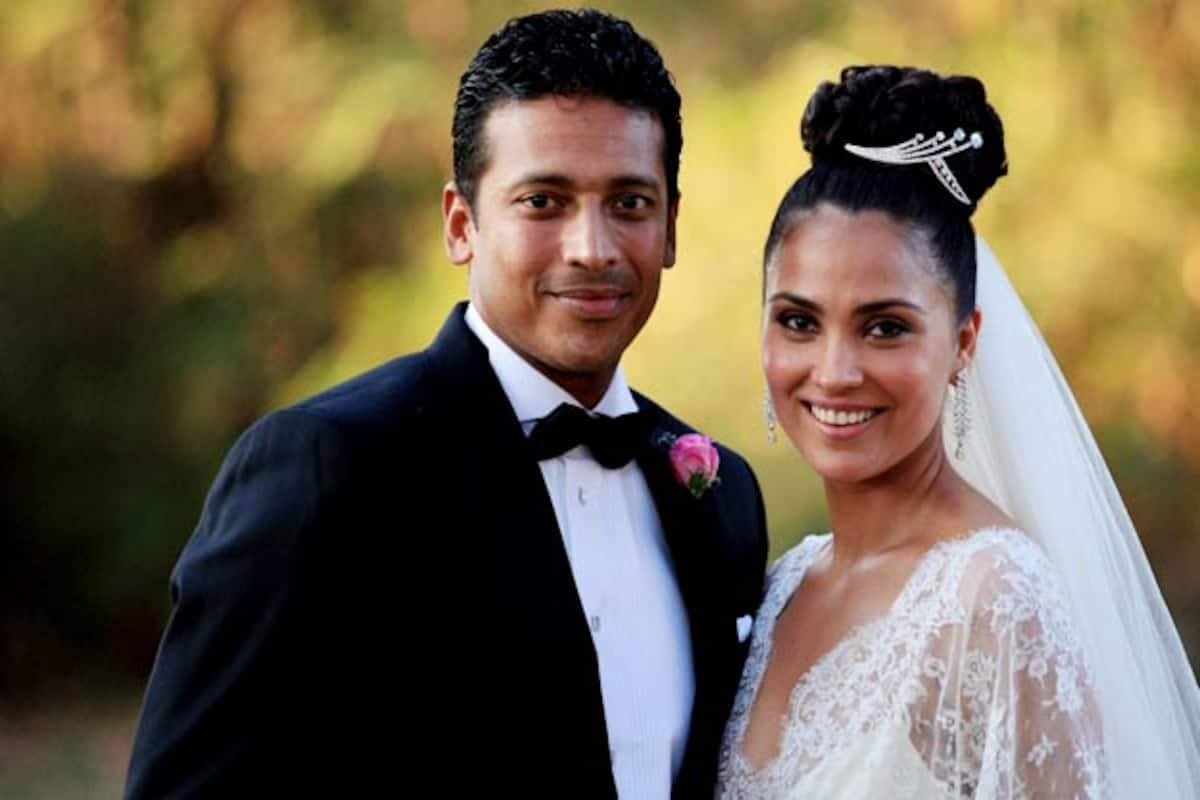 Then got into the news that Mahesh Bhupati and Lara Dutta are dating each other. However, Lara has denied the rumor. She told us that the news reporter could spread any rumor and can go to any extent. There is another tennis star whose heart was said to have strayed by the Bollywood.

That is nothing new. Every year some tennis player falls in love with the beauty queens of the Bollywood film industry.

11.Shahid Kapoor-Sania Mirza and Priyanka Chopra: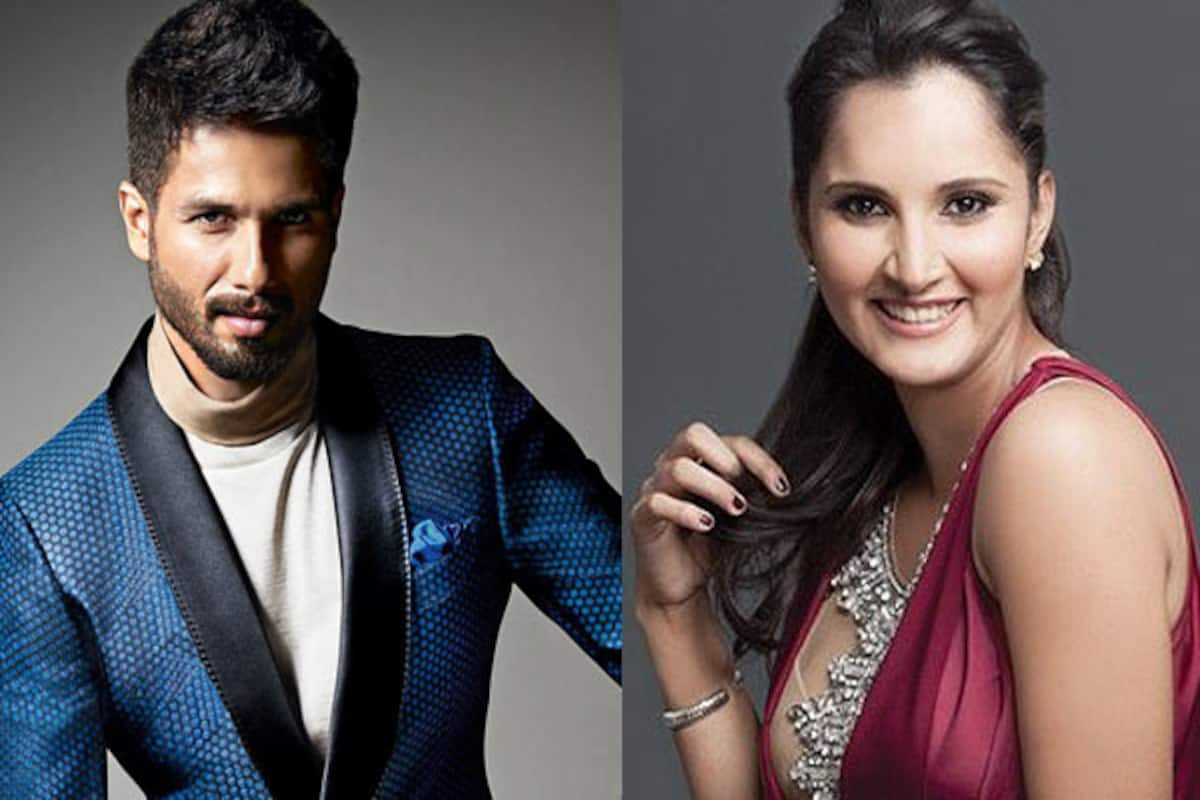 It is the link-up of Shahid Kapoor-Sania Mirza, of whom we are talking. Both claimed to be good friends. The Dosti became quite thandi when Shahid later got linked to Priyanka Chopra.

Sania got coupled with businessman Mohammed Sohrab Mirza.

12.Bipasha Basu and Cristiano Ronaldo: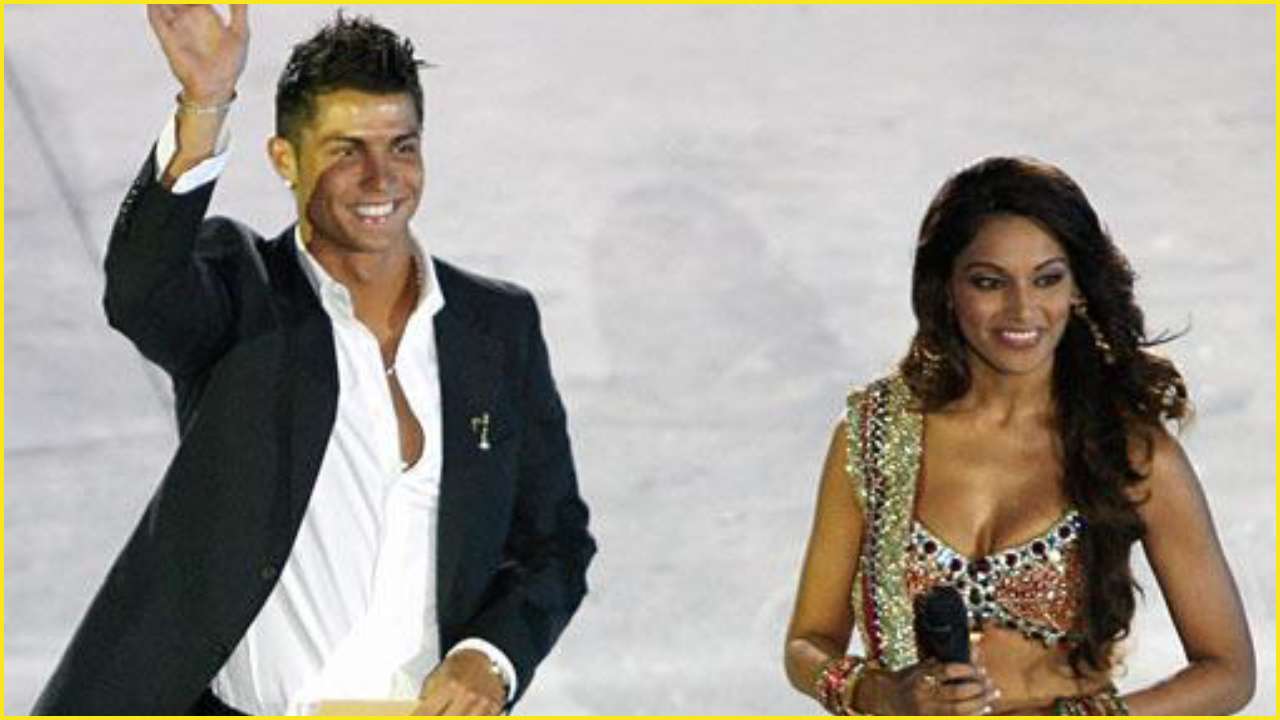 But it was the pic of Bipasha Basu with soccer star Cristiano Ronaldo that had the gossip mills working overtime. But that link-up too died pretty quickly.

13.Amrita Arora and Usman Afzal: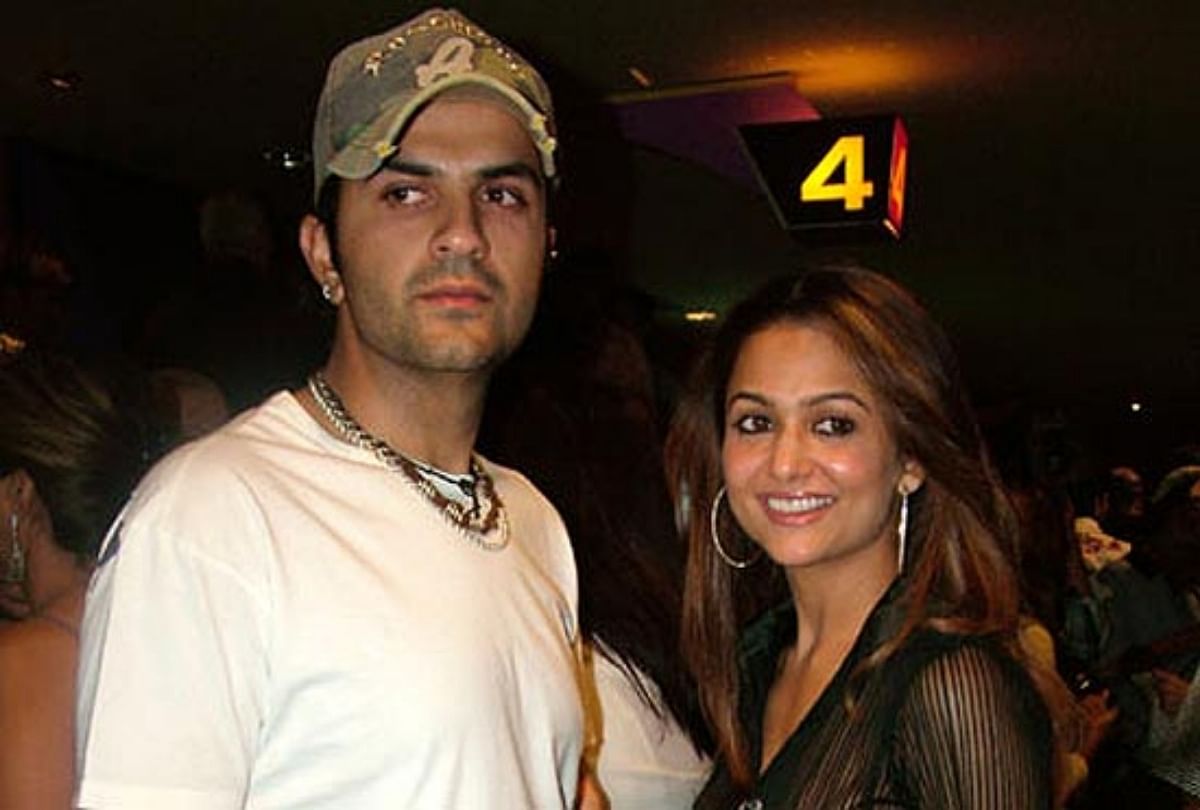 Amrita Arora was in a real bond with a cricketer from England named Usman Afzal.

After two back-to-back nuptials within the fellowships, Bollywood and cricket are purportedly testifying another growing romance.

14.Hardik Pandya and Elli Avram later Esha Gupta:
The news suggested a lot. It was that the Team India's popular all-rounder Hardik Pandey, who appears to have called it off with Elli Avram, and bombshell Esha Gupta sway be the succeeding most-talked-about duo in India.
Hardik Pandey and Natasha Stankovic: Currently, Hardik is married to Natasha Stankovic. She is about to give birth to their first child.


15.Yuvraj Singh and starlet Kim Sharma: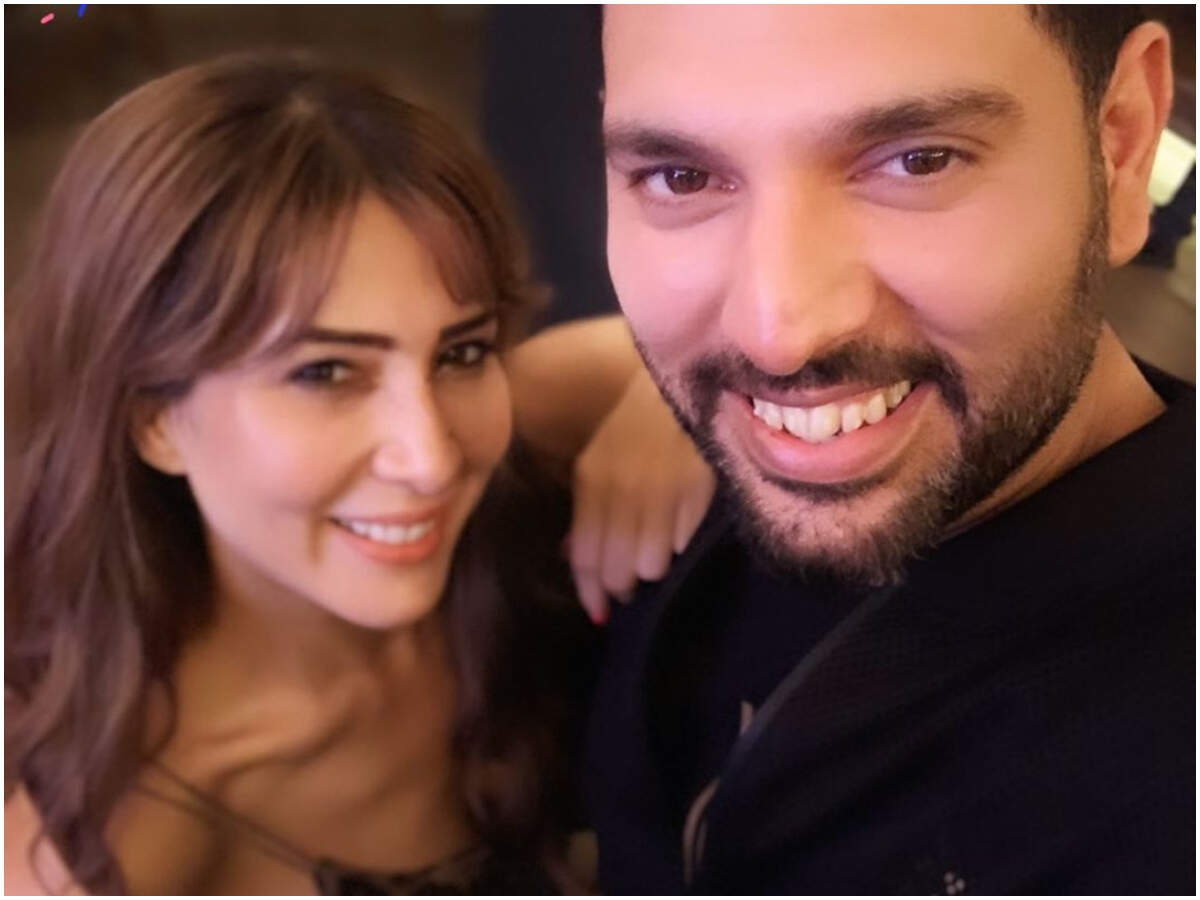 The cricketing world now had new faces. These guys are single and possible. The first link-up among the newbies was that the actor Yuvraj Singh and starlet Kim Sharma had many youthful girls gasping in disappointment.


16.Deepika Padukone and Mahendra Singh Dhoni: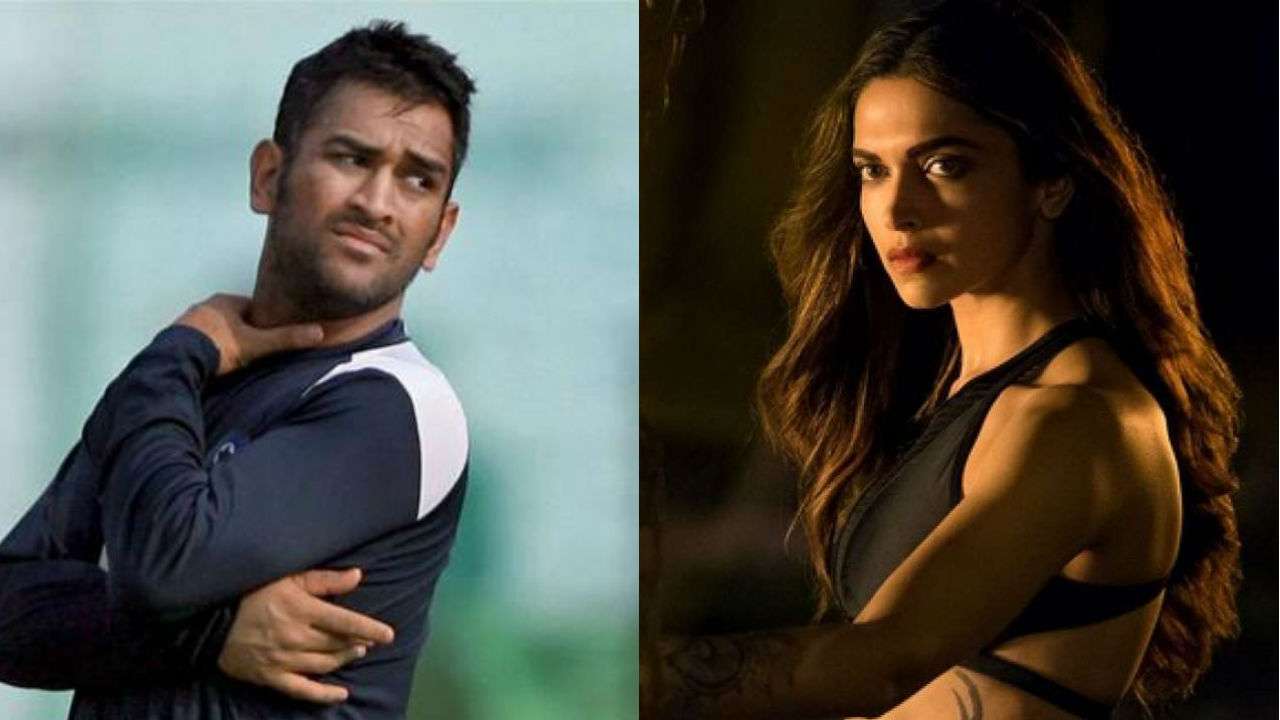 And though it was captain Mahendra Singh Dhoni who is said to have summoned Deepika Padukone to watch a cricket match, it was vice-captain Yuvraj, who later got recognized with the Bollywood babe. Deepika, however, soon began dating Ranbir Kapoor. But the connections of actresses do not end here.

17.Yuvraj and Preity Zinta: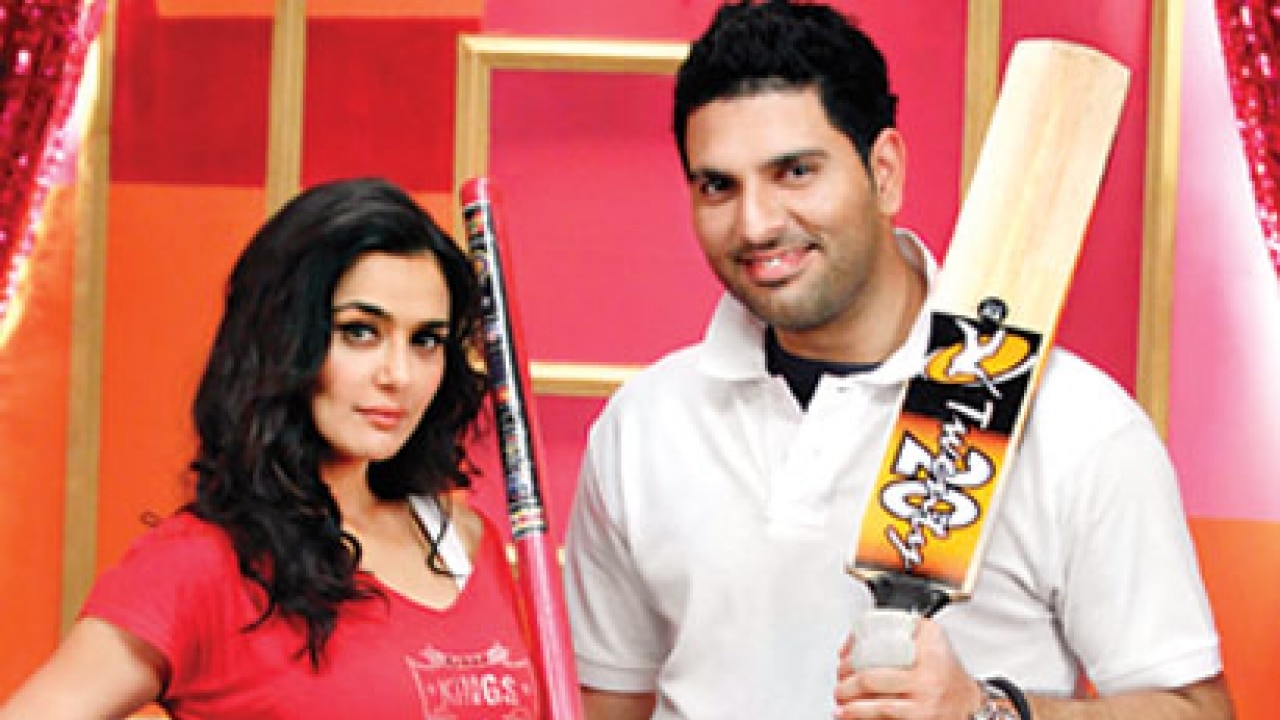 The good-looking cricketer got linked to Preity Zinta during the first season of IPL.

18.Zaheer Khan and Isha Sharvani:
Zaheer Khan then fell in love with popular actress Isha Sharwani. They both were rumored to date each other. She fell in deep liking for the player.

Sreesanth got drawn to glam gals like Shonali Nagrani, Surveen Chawla, and Daisy Bonappa. Dhoni, who was the captain at that time, got linked to an actress from the south industry. Her name was Laxmi Rai. The game between sports and Bollywood icon continues, and whoever wins, nobody loses this love game.

So as said earlier that this would continue forever. Love has no end. It has got no boundaries. It just needs the right moment to fall for, and then the rest is history.

It is quite entertaining to watch people fall for like this, and nothing to get surprised it happens. We being their fan, want to marry them. To the celebrities, when opportunities come, they grab them, and life goes on.