The romance drama Dilwale Dulhania Le Jayenge, or DDLJ, starring Shah Rukh Khan

 
and Kajol was released on October 20, 1995. On Wednesday, it celebrated its 26th anniversary of release.
In the film, Kajol portrayed Simran Singh while Shah Rukh portrayed Raj Malhotra. The film is still considered as one of the biggest hits in Indian cinema history. At Mumbai's Maratha Mandir Cinema, the cult film has been playing every day for a record 25 years. Kajol released a classic clip from the film to celebrate the success of the film and the character of Simran. 
Shah Rukh Khan and Kajol's iconic film 'Dilwale Dulhania Le Jayenge' completes 26 years of release today. Even now, Raj and Simran's eternal love story is just as fresh as it was when the film had first released. Each and every character from the film is evergreen but the most pivotal one, who steered the whole narrative, was that of Chaudhary Baldev Singh, played by the late Amrish Puri.
Amrish Puri was a well-known Indian actor who worked in both theatre and film. In Hindi cinema, as well as other Indian and international film industries, he is famous for playing classic villainous parts. He is most known in India for his performance as Mogambo in Shekhar Kapur's Hindi film Mr. India (1987), and in the West for his appearance as Mola Ram in Steven Spielberg's Hollywood blockbuster Indiana Jones and the Temple of Doom (1984). 
In honour of the film's success, Kajol shared a clip from the film's icononic sequence. The film's most famous sequence featured late actor Amrish Puri and Kajol. Simran's father allowed her to accompany Raj after stating, "Jaa Simran jaa, jee le apni zindagi." The iconic scene still brings joy and optimism to our hearts.
With his son Aryan Khan detained, Shah Rukh Khan is going through a difficult time. Several Bollywood celebrities and fans have expressed their support for the actor and his son, who was denied bail in a drug-related matter by a sessions court on October 20.
Meanwhile, Shah Rukh's co-star Kajol faced backlash on social media after posting a message commemorating the 26th anniversary of their film Dilwale Dulhania Le Jayenge on the same day. While some people recalled the film's premiere and praised the on-screen connection between SRK and Kajol, others chastised the actress for celebrating rather than supporting SRK during this difficult time.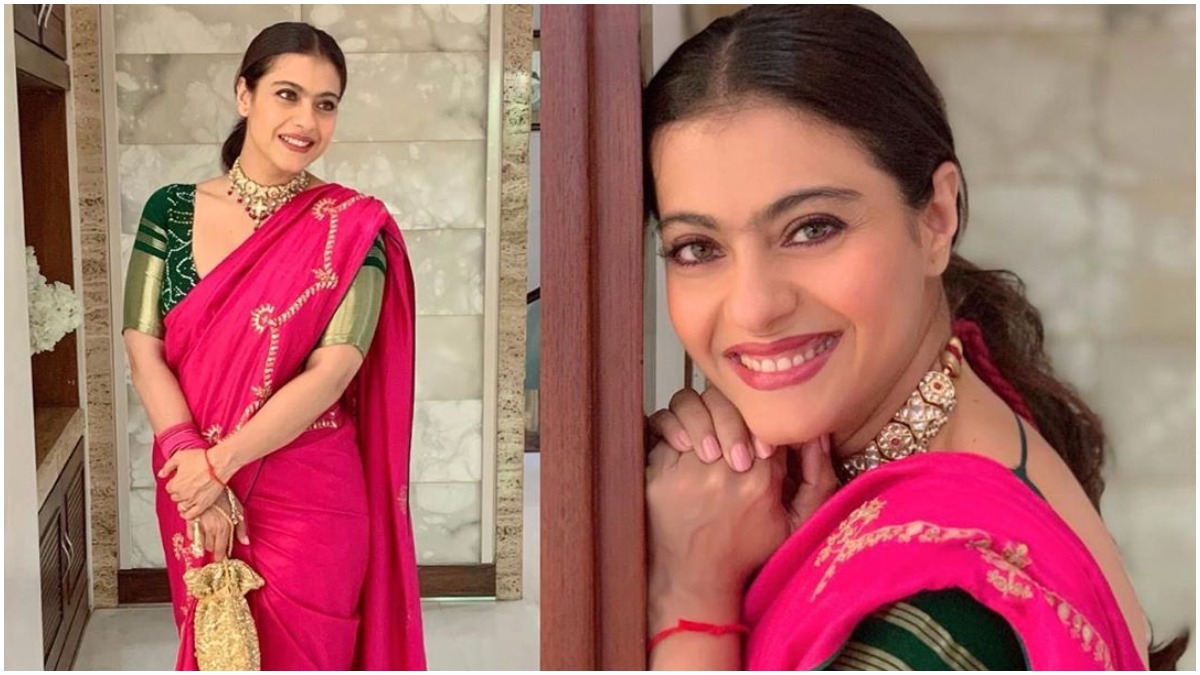 On the occasion of the 26th anniversary of Aditya Chopra's directorial, a new short film has also been launched to pay respect to DDLJ. Maratha Mandir Cinema, a 13-minute short film, was uploaded on the Gorilla Shorts YouTube channel yesterday. The short film looks at the social influence of Mumbai's Maratha Mandir on Kamathipura's sex workers. The film depicts the lives of Kamathipura's sex workers, as well as their forlorn dreams. Pankaj Dubey, a novelist-turned-filmmaker, is the director. Sarika, Swanand Kirkire, Tanvi Ravindra Sangvai, and Rajeev K Panday star in the short film.

Apart from Shah Rukh and Kajol, Farida Jalal, Anupam Kher, Parmeet Sethi, Amrish, and Mandira Bedi also acted in DDLJ. The story centred around Raj and Simran, who fell in love while on vacation in Europe with their respective pals. The issue arises in their relationship because Simran's father had previously pledged her hand to his friend's son. The film depicts Raj's attempts to gain her family's love and marry her. DDLJ was also nominated for ten Filmfare Awards and the National Film Award for Best Popular Film Providing Wholesome Entertainment.

Aside from DDLJ (1995), Shah Rukh Khan and Kajol have appeared in six other films together. Baazigar (1993), Karan Arjun (1995), Kuch Kuch Hota Hai (1998), Kabhi Khushi Kabhi Gham (2001), My Name Is Khan (2010), and Dilwale (2010) are the films in question.
Edited by Anupama Roy