Malaika Arora Radiates Pink Passion and Captivates in One-Shoulder Twist Maxi-Dress!
Malaika Arora's fashion sense is nothing short of extraordinary. As a Bollywood diva and a style icon, she effortlessly combines sophistication and boldness in her outfits, leaving a lasting impression on every fashion enthusiast.
Malaika's innate ability to experiment with various styles and trends sets her apart in the fashion world. Whether she's gracing the red carpet, attending high-profile events, or simply spotted on the streets, she always exudes an air of elegance and confidence.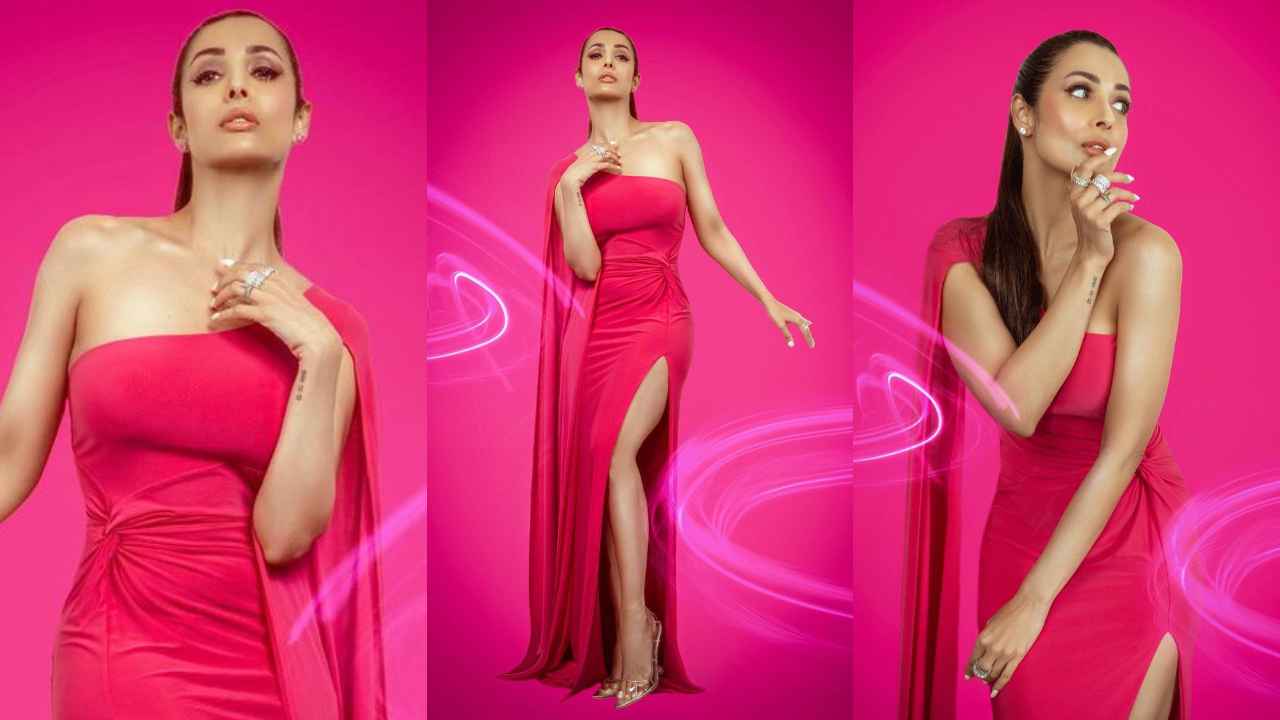 Her fashion choices often display a perfect blend of contemporary chic and traditional elements, making her stand out as a trendsetter. Malaika is known for her impeccable taste in clothing, whether it's a flowing gown, a power suit, or a traditional saree.
She can effortlessly elevate even the simplest of looks with her keen eye for accessories and attention to detail.
Malaika's fashion journey has been marked by a fearless approach to style, embracing bold colors, intricate designs, and daring silhouettes with ease. Her immaculate fashion sense has won her admiration not just in India but also on a global stage, making her a fashion inspiration for many around the world.
As an influencer and a fashion icon, Malaika Arora continues to captivate the fashion world with her sartorial choices. Her ability to seamlessly adapt to changing trends while remaining true to her unique style essence keeps her at the forefront of fashion discussions, setting the bar high for fellow fashion enthusiasts and leaving everyone eager to see what she will stun the world with next.
Malaika Arora's recent appearance in the stunning one-shoulder maxi dress from Club London has undoubtedly created a fashion frenzy. The dress beautifully accentuated her figure, and its unique design showcased her flair for experimental yet sophisticated fashion. The choice of a one-shoulder style added a touch of glamour, perfectly highlighting her radiant personality.
The vibrant pink hue of the dress exuded a sense of passion and energy, making Malaika the center of attention at the event. As always, she effortlessly carried the ensemble with grace and charm, leaving fashion enthusiasts in awe of her impeccable style.
Her choice to pair the maxi dress with complementing accessories and subtle makeup further accentuated the elegance of the look. Malaika's fashion-forward approach has once again set a new trend, inspiring fashion lovers to explore bold and vibrant color choices.
It comes as no surprise that Malaika Arora's fashion choices continue to capture the hearts of her fans and fashion enthusiasts around the world. Her ability to effortlessly pull off such captivating outfits is a testament to her status as a true fashion diva, leaving everyone eagerly anticipating her next iconic look.
Indeed, Malaika Arora's fashion choices often transcend conventional norms, setting her apart from the typical fashion era. Her recent choice of a pink one-shoulder twist design maxi dress called Romi from Club London worth Rs. 9,400 showcases her daring and distinctive style. This outfit not only exhibits her fashion-forward approach but also highlights her ability to make a bold statement with grace and poise.
The Romi dress exudes elegance and charm, making it a perfect choice for special occasions like black tie events or birthday soirées. The one-shoulder design adds a touch of allure, while the twist detail elevates the dress's uniqueness, capturing the attention of onlookers.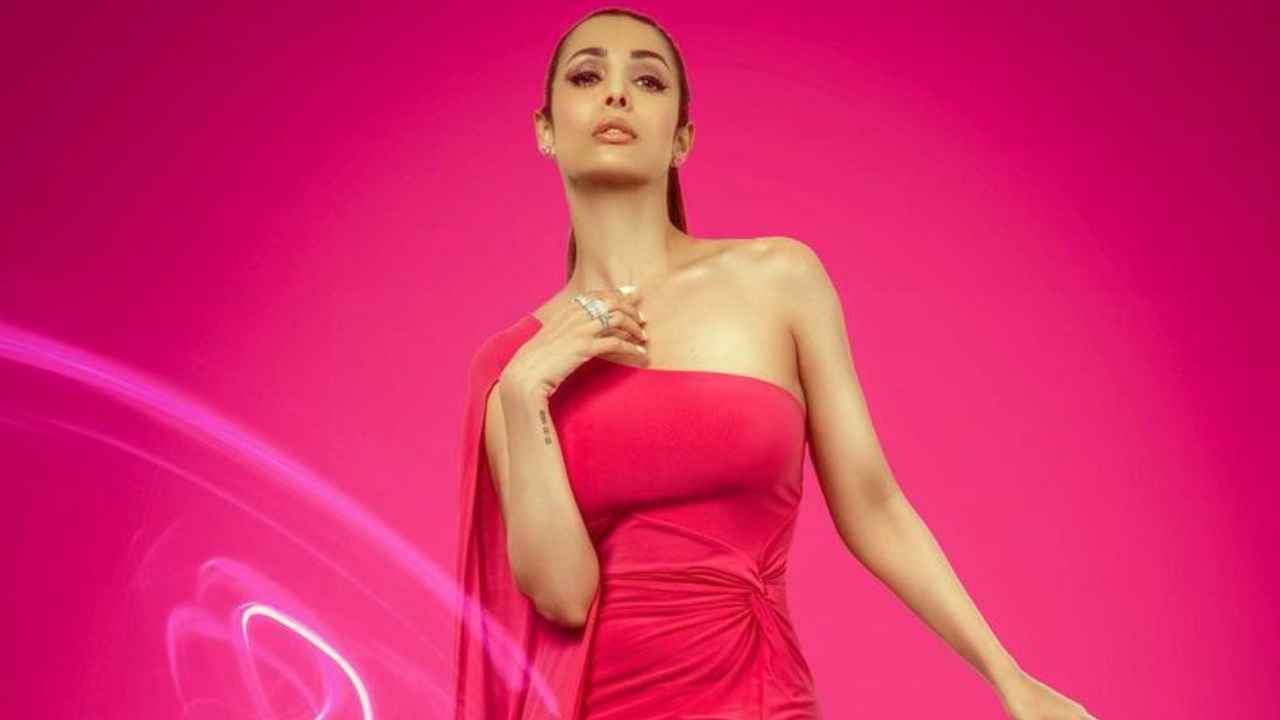 Malaika's confidence and impeccable sense of style make her the ideal person to pull off such a striking outfit. She proves that fashion is not just about wearing clothes; it's about embracing individuality and expressing oneself through style choices.
By opting for this extraordinary gown, Malaika Arora once again showcases her position as a fashion icon, inspiring others to step out of their comfort zones and experiment with fashion fearlessly.
Her fashion choices are a true reflection of her personality – bold, elegant, and unforgettable. With every appearance, she continues to leave a lasting impact on the fashion world, solidifying her place as a class apart from the rest.
The asymmetric design of Malaika Arora's pink one-shoulder twist maxi dress from Club London is undeniably captivating. The dress's intense color exudes vibrancy and confidence, further accentuating Malaika's presence whenever she wears it.
The single cape sleeve that drapes past a twisted knot adds a touch of drama and uniqueness to the outfit, making it a true show-stopper.
The clever combination of the asymmetric silhouette and the striking pink hue creates a visually stunning and attention-grabbing ensemble.
Malaika's choice to wear this dress reflects her fearless and adventurous fashion sense, as she effortlessly embraces innovative designs that set her apart from the ordinary.
With her impeccable sense of style and fashion-forward choices, Malaika Arora continues to leave a lasting impression on fashion enthusiasts worldwide.
The Romi maxi dress not only complements her personality but also becomes an extension of her individuality, showcasing her ability to make a bold statement and remain a trendsetter in the fashion industry.
Malaika Arora's fashion choices are always on point, and her recent ensemble with the Romi maxi dress from Club London is no exception.
The dress's finishing touches, including the striking split and iridescent finish, add an extra level of allure and glamour to the already stunning outfit.
The split in the dress not only enhances its design but also adds a touch of sensuality, creating a perfect balance between elegance and allure. The iridescent finish gives the dress a mesmerizing and eye-catching quality, making it a true fashion statement that stands out in any crowd.
Malaika's choice to pair the dress with shimmery gold-colored pump heels is a brilliant move, as it complements the overall look and adds a touch of sophistication.
The choice of accessories, including diamond stud earrings and matching rings, enhances the outfit without overpowering it, allowing the dress to remain the focal point.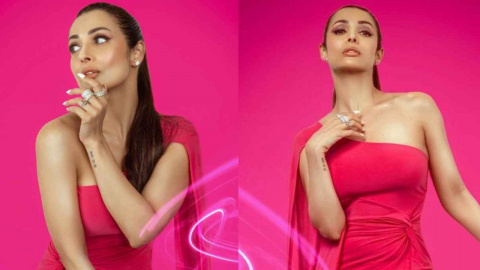 Her attention to detail in selecting the right accessories demonstrates her impeccable fashion sense and styling prowess. Malaika's ability to curate a complete and cohesive look elevates her status as a fashion icon, leaving fashion enthusiasts in awe of her impeccable style.
With her signature charm and grace, Malaika Arora truly knows how to make any outfit shine and leave a lasting impression, solidifying her position as a class apart in the world of fashion.
Indeed, Malaika Arora's name is synonymous with sophistication, and her choice of attire consistently reflects her refined taste and elegance. The Romi maxi dress from Club London perfectly encapsulates these qualities as it effortlessly embraces her figure, accentuating her curves in a tasteful and graceful manner.
The dress's flowing silhouette adds an ethereal and dreamy quality, making Malaika appear like a modern-day goddess. The way the dress drapes and moves with her body adds to the overall allure and charm of the outfit. It showcases her innate ability to carry off even the most stunning ensembles with poise and confidence.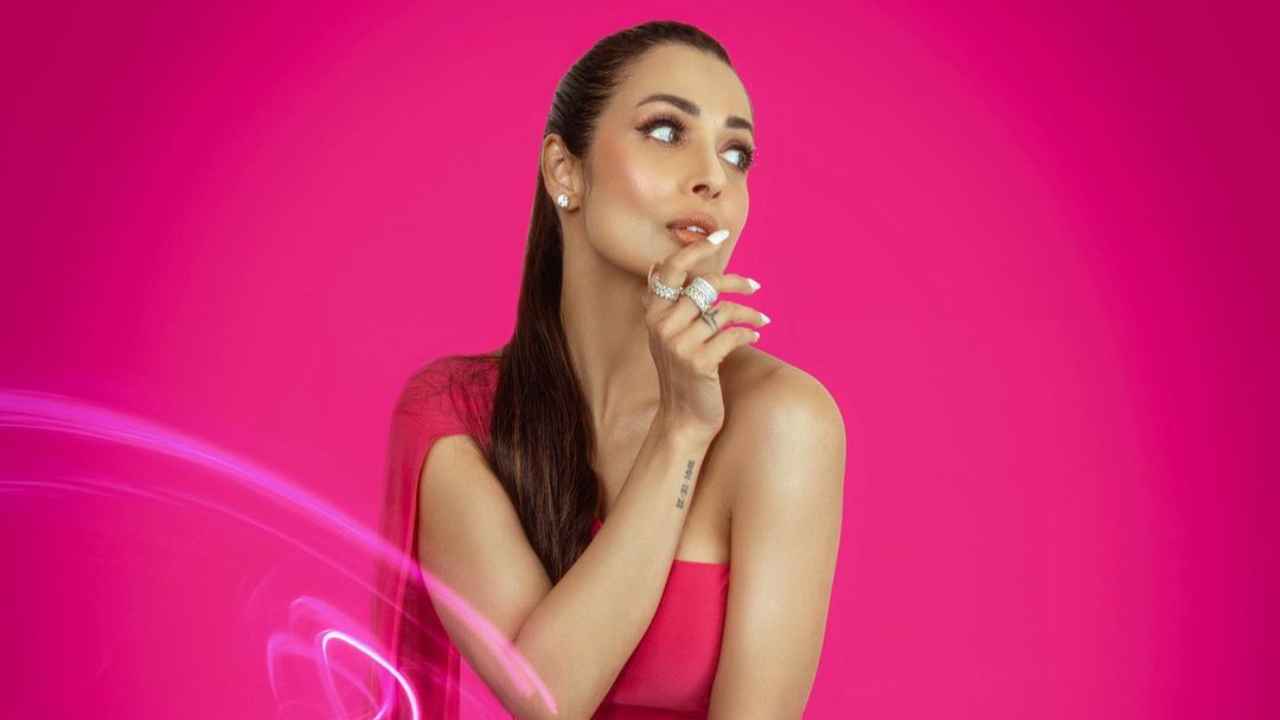 Malaika Arora's fashion choices often exemplify the concept of "less is more," showcasing that simplicity can be incredibly alluring and elegant. She gracefully carried the one-shoulder twist design with poise, proving that sometimes, it's the understated elements that make the most impact.
Malaika's impeccable sense of style demonstrates that fashion is not just about the outfit itself, but also about how it is styled and accessorized to suit the occasion. Her ability to effortlessly adapt a single dress to different settings is a testament to her fashion-forward thinking and styling expertise.
With her fashion choices, Malaika Arora continues to inspire and empower individuals to experiment with their style, showcasing how one versatile dress can be a wardrobe essential for a range of events and occasions. Her fashion sense is truly a class apart, setting the bar high for style enthusiasts around the world.