Karisma Kapoor's white kurta and pant combo is high-end style on pocket-friendly budget
Karisma Kapoor, the perennial queen of the 90s, has consistently turned heads with her timeless beauty and excellent fashion sense. Her presence in the world of fashion continues to be a source of inspiration for many, and when she shares something intriguing on her Instagram, it becomes an event worth decoding.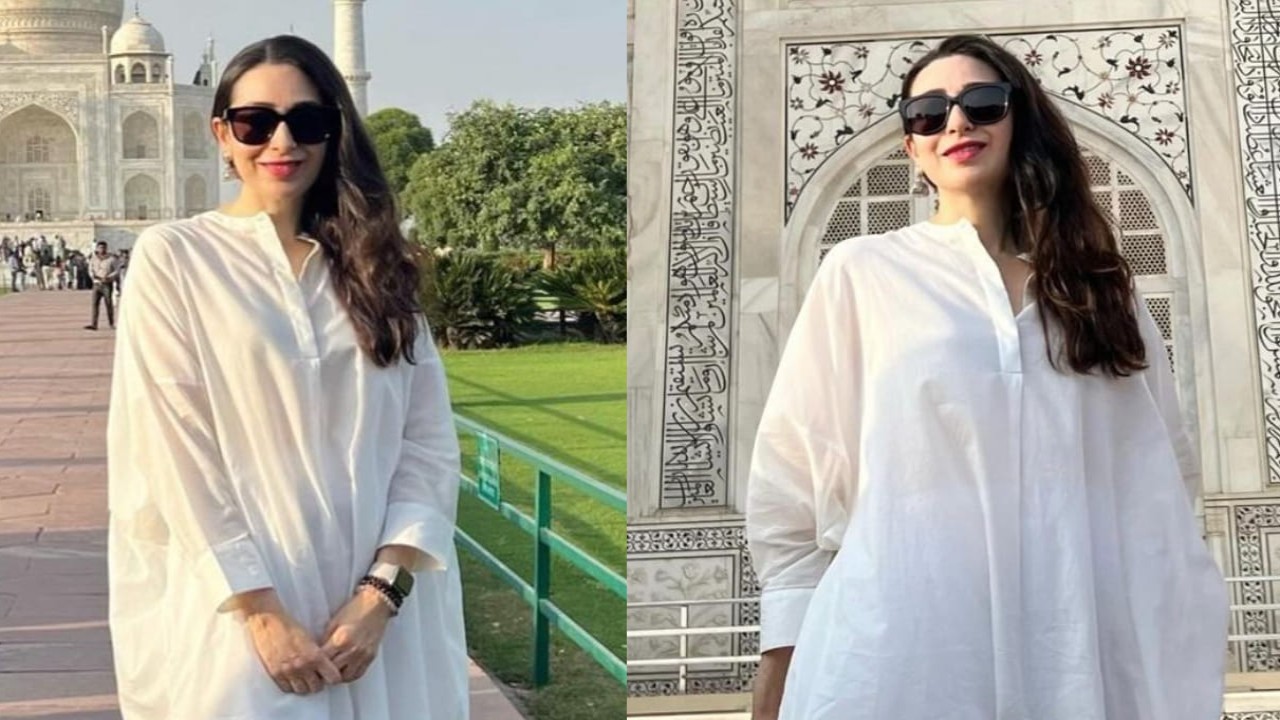 Her recent immaculate white kurta outfit sparked a flurry of excitement and curiosity. Karisma Kapoor, known for her understated elegance, always manages to make even the simplest ensembles look stunning. Her choice of a white kurta hints at a classic and timeless style, and it's a canvas we can't help but want to decipher.
As we explore further into Karisma Kapoor's world of fashion, we're left wondering about the secrets behind her iconic style. Her lovely eyes and intriguing grin hold the promise of a story waiting to be told through her fashion choices. For fashion enthusiasts, staying tuned to her updates is like embarking on a delightful journey into the heart of her style secrets. So, fashionistas, let's unravel the magic behind Karisma Kapoor's fashion universe and discover what makes her a true fashion icon.
Karisma Kapoor's recent choice of an immaculate white kurta indeed deserves all the attention it received. This lovely piece hails from the renowned label Nicobar, a brand known for its elegant and comfortable designs. Trust me when I say that this kurta is a true comfort friend, ideal for those who appreciate both style and ease.
The soft cotton fabric used for this kurta adds to its comfort quotient. It's the kind of fabric that feels gentle against the skin and allows for easy, breathable wear. The simplicity and elegance of a white kurta make it a versatile choice for various occasions, and this Nicobar creation certainly exemplifies that. It effortlessly exudes both comfort and charm, making it a classic addition to any wardrobe.
Karisma Kapoor's fashion choices, including her selection of this immaculate white kurta, reflect her refined taste and appreciation for understated elegance. It's a reminder that true fashion icons understand that comfort and style can go hand in hand, and this ensemble is a testament to that philosophy.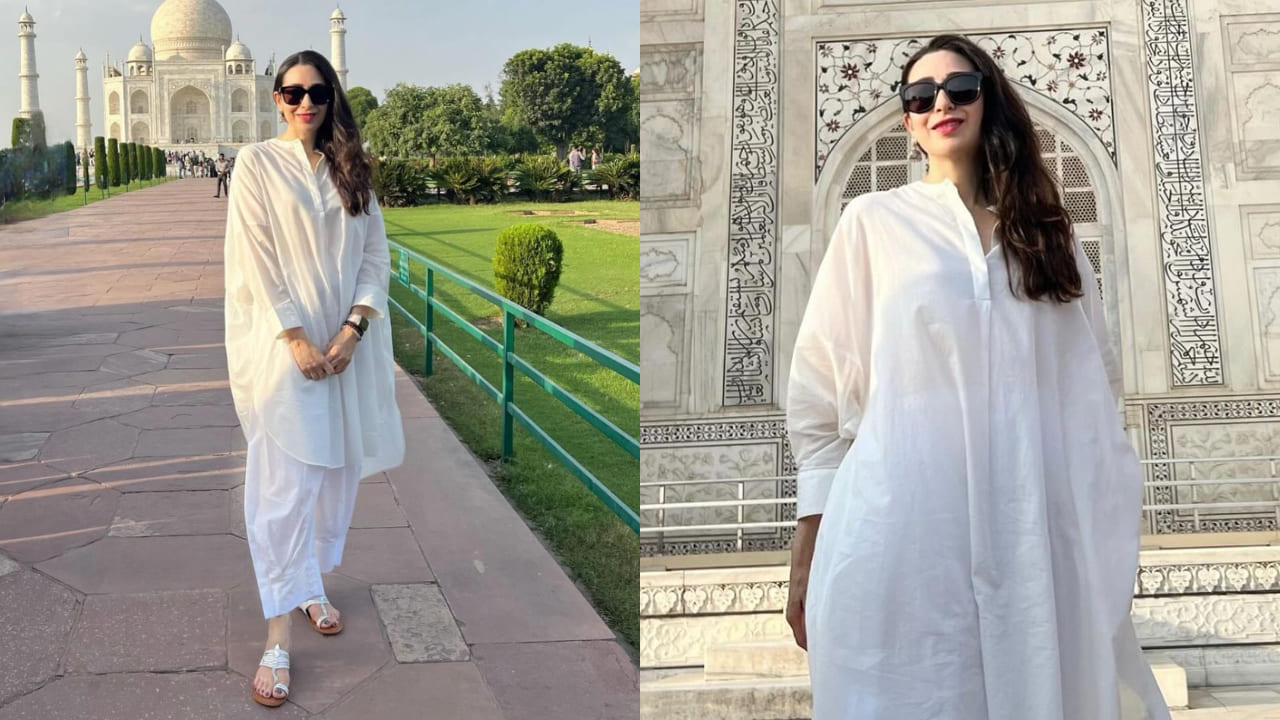 The real gem in this outfit is the kurta's bat-winged sleeves, which provide a unique touch of elegance and flair. Karisma Kapoor's ability to transform a basic white kurta into a piece that looks worth a fortune is truly remarkable. These bat-winged sleeves add a sense of drama and style to the overall look, making it a standout piece in her wardrobe.
Karisma Kapoor's fashion sense is a testament to the fact that simplicity and elegance can often speak volumes. She's a master at turning classic pieces into fashion statements, and this white kurta is a prime example of her talent for effortlessly elevating even the most basic of outfits.
Taking a cue from Karisma, embracing the beauty and comfort of a traditional white kurta can be a great choice for casual and timeless style. It's a reminder that fashion doesn't always have to be extravagant; sometimes, the most understated pieces can make the boldest statements.
Karisma Kapoor's attention to detail in her outfit extended to her choice of accessories, which added a touch of elegance and functionality to her appearance. She wore a pair of sleek black eyeglasses, which not only served a practical purpose but also added a sophisticated element to her overall look. These eyeglasses showcased her ability to effortlessly blend style and utility.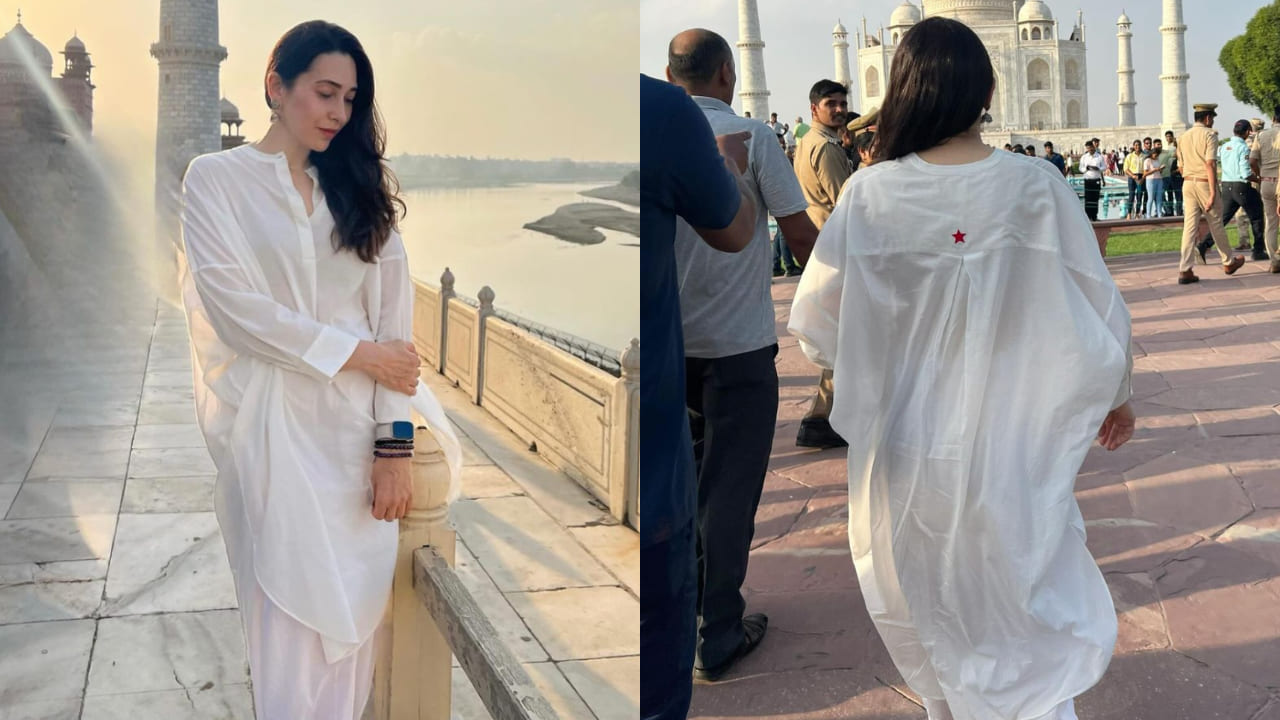 But the accessorizing didn't end there. She also adorned her wrist with a sleek white timepiece that seamlessly combined elegance and functionality. This choice demonstrated her meticulous eye for details, ensuring that every element of her ensemble contributed to a refined and complete look.
Completing her outfit, Karisma Kapoor chose a pair of stylish white Kolhapuri-styled flats, which were all about comfort and flair. These shoes not only matched the casual and timeless aesthetic of her white kurta but also added a dash of charm to her look.
Her hairstyle was kept simple and natural with open hair, allowing her beauty to shine through without any elaborate styling. Karisma Kapoor's fashion choices in accessories, shoes, and hair showcased her knack for balance and her ability to make every component of her outfit work in harmony. It's these small but significant details that underline her status as a true fashion icon.
Karisma Kapoor made a bold yet chic statement by choosing a lovely red lipstick to complete her look. This red lipstick added a punch of color and brought the entire outfit together, serving as a dramatic and eye-catching element in her ensemble.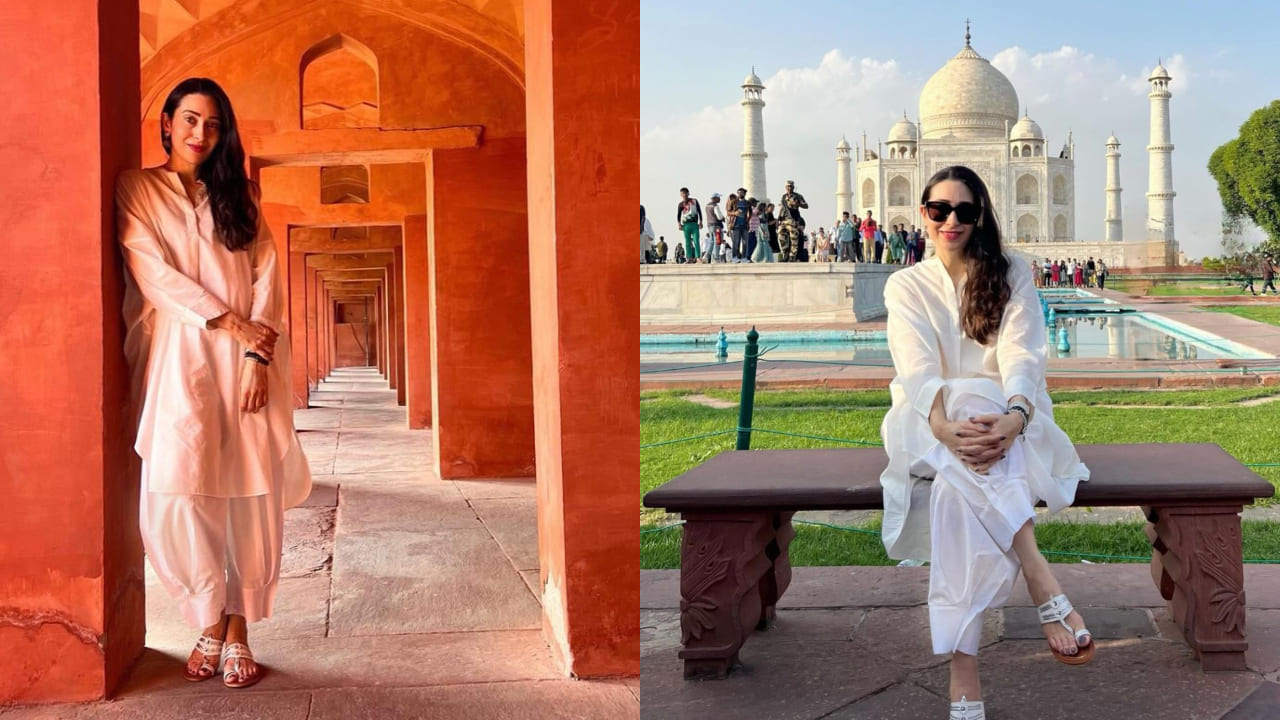 It's evident that Karisma Kapoor has a deep understanding of how to slay with her fashion choices. Her ability to combine simplicity, elegance, and impactful accents like the red lipstick leaves us all in awe. She's a true master at effortlessly elevating her outfits and making a lasting fashion statement. Her style choices continue to leave us speechless, reinforcing her status as an enduring fashion icon.