Cinema
5 Best South Indian Films
South Indian Films are known for their elegance and relatable storylines. Everyone loves the realistic characters of these films. We start relating ourselves to the story, which makes them alluring and more presentable. Here is a list of some of the most entertaining South Indian movies.
1. Baahubali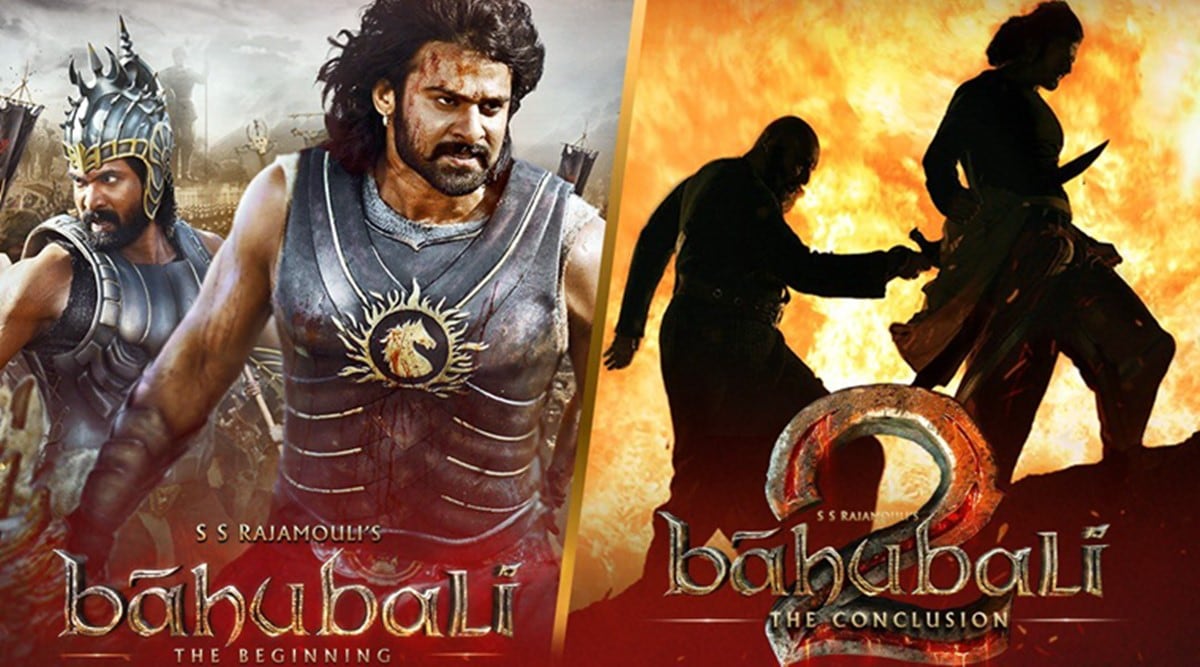 Baahubali is the most loved South-Indian movie. S.S Rajmaoulli has created a heavenly magic onscreen. Each viewer has experienced the thrill, adventure, and love brought on the theatre screens by all the actors, technicians, and writers. Starring Prabhaas, Tamannah, Anushka Shetty, Ramya Krishnan, Rana Daggubati, and Sathyaraj, this film has tried to produce an imaginary world that is extremely ethereal. All the fictional characters were brought into life by these highly talented actors. This film urges Indians to break the boundaries of language and start watching South Indian films.
The story revolves around a kingdom, 'Mahishmati' and its rulers. In the first part of the series Baahubali- The Beginning, while following his love, Shiva (Mahendra Baahubali) gets to know that his father, Amarendra Baahubali, is the main protagonist of the series, was assassinated by Bhallaladeva. He is the one who has captivated Devsena, his mother, for a long period. So he decides to attack him and take revenge for his father's death. The second part of the series, Baahubali- The Conclusion, is about his efforts to defeat Bhallaldeva and conquer the kingdom.
2. Geetha Govindam
This film features the national crush, Rashmika Mandanna, and the Rowdy star, Vijay Devarkonda, in lead roles. Geetha Govindam is a simple love story of Geetha and Vijay Govind. They meet in a bus as co-passengers for the first time and become good friends. But Vijay starts liking her as his love interest. Something strange happens, and she started hating him. Geetha was about to punish him by telling about his misdeeds to her brother, Phaneendra (Subbaraju). But when she knows that Vijay's sister is the one she is marrying, she decides to step back.
Vijay is a lecturer in a college where one of his students wants to relate with him. She tries to convince him to marry her. She also sends him an obscene video of herself to seduce him. Geetha misunderstands him once again. But when she gets to know that he is not a creep, she regrets and apologizes. After some time, she realizes that she is in love with him. In the end, they marry each other and live a happy life. Apart from the story, the music of Geetha Govindam by Gopi Sundar was also appreciable. Songs like Inkem Inkem, Yenti Yenti, and Vachindamma are very soothing and mellifluous.
3. Vikram Vedha
This neo-noir urges us to ponder over our morals, ethics, and thoughts regarding good and evil. Its story is derived from the tale of Vikram and Betaal. This film casts two flawless and phenomenal actors, R. Madhwan and Vijay Sethupathi, in lead roles. Vikram (R. Madhwan) is a cop who wants to capture a criminal, Vedha (Vijay Sethupathi), for many years. Whenever he tries to arrest him, he asks him three questions that changes his perception of good and evil, and he smartly escapes.
This story is truly unique and highly engaging. As the story proceeds, suspense builds. Vikram struggles to manage his marital life because his wife, Priya (Shraddha Srinath), is the lawyer of Vedha, his foe. The other actors Varalaxmi Sarathkumar, Kathir, Vivek Prasanna, E Ramdas, Prem, K. Manikandan, Sugunthan, Rajkumar, George Vijay Nelson, Vaishnavi, and Amarendran Ramanan have also played their respective characters quite well.
4. Majili
This film has the south Indian film industry's love birds, Samantha Akkineni and NagaChaitanya (Chaitanya Akkineni ), as protagonists. This is a story of Poorna, an aspiring cricketer, his lover Anshu and his neighbour Sravani. Anshu abandons Poorna because of her family. This depresses him, and his heartbreak makes him a drunkard. Everything goes wrong, and he marries Sravani unwillingly.
She takes all of his responsibilities. She becomes the breadwinner of the family. When Poorna realizes his duties, he decides to become a cricket coach. He brings one of his students to his home. Sravani takes care of her. She feeds her, dresses her, pampers her, and makes sure that she doesn't feel like an outsider. She used to treat her as if she was her daughter. Soon, Poorna comes to know about Sravani's unrequited love for him. He starts respecting her feelings and falls for her eventually.
This film breaks many stereotypes of the society, such as – a woman can not help her husband financially, girls can not play cricket, another woman can not take care of a girl child just like her mother, love is all about physical beauty, and many more. Such films have simple storylines, no extra drama or pompous costumes and yet have a substantial impact on audiences hearts and minds.
5. Sarilerru Nikevarru
This film has Rashmika Mandanna and Mahesh Babu as the main cast. The character of Samskruthi, played by Rashmika Mandanna, is childish and immature. On the other hand, Major Vikram Krishna (Mahesh babu) is a dedicated army officer. He is a responsible, mature and selfless officer. He tries his best to help his namesake's family, a soldier who lost his life for the nation. Samskruthi falls in love with him. They both travel on the same train. Throughout the journey, she tries to woo him now and then.
This film coveys a meaningful message that soldiers of our country sacrifice their happiness, wishes, dreams, relations, even lives just for the safety of Indian citizens and the pride of our nation. We should consider a soldier's family as our family because he keeps us in place of his family members. We should respect their families and try to support them in whichever way is possible. Every actor, including Prakash Raj, Sangeetha, Vijayshanti and Hari Teja, did not disappoint the audience. The writers have written the story keeping everything in mind. This film has everything which a viewer expects from a good movie.
Edited by Prakriti Arora